She's as cool as the other side of the pillow.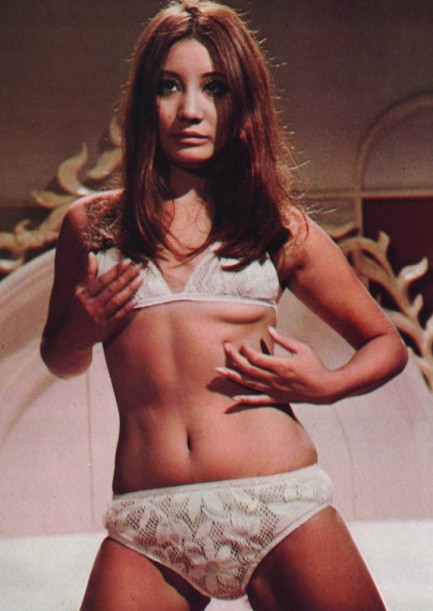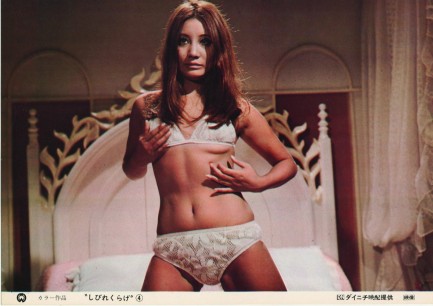 Last year we shared some promo photos from Mari Atsumi's pinku flick Denki kurage, aka Play It Cool, but we held this rarity back for a year because we wanted to give it solo billing. So here you go. The film premiered today in 1970.


---
One caress and you're hers.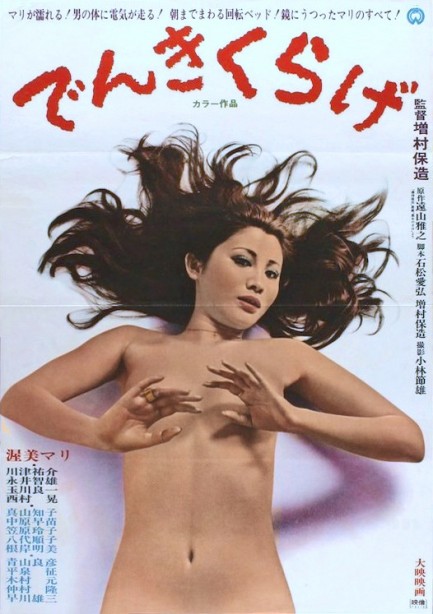 Above, two alternate versions of the poster for Denki kurage, aka Electric Medusa, aka Play it Cool, with Mari Atsumi. See the slightly different poster we shared in 2011 here.
---
Have you ever been to Electric Medusa land?

Above, another Japanese promo poster featuring Mari Atsumi, this one for director Yasuzo Masumura's Denki kurage, which was known internationally by the great title Electric Medusa, but which was known in the U.S. as Play It Cool. It premiered in Japan today in 1970.

---