Cuba's Tropicana nightclub turns seventy years old today.
Above is a vintage image of the outdoor stage at the famed Tropicana nightclub in Havana, Cuba. The Tropicana, renowned as one of history's greatest party spots, opened on December 30, 1939 on the Marianao estate of Guillermina Pérez Chaumont. The place simply blew people's minds, not only because of its lush setting and luxurious amenities, but because of its extravagant and highly decadent stage shows. The place billed itself as "paradise under the stars," and if you could afford to get in, it certainly must have seemed that way. On a given night you might see mob bosses, sugar barons, and captains of U.S. industry socializing, while acts such as Pérez Prado, Rosemary Clooney, and Nat King Cole performed onstage. All these years later, despite all the changes on the island of Cuba, the Tropicana is still open, and remains the hottest and most expensive ticket around. Below are more pieces of Tropicana memorabilia, mostly borrowed from Ebay.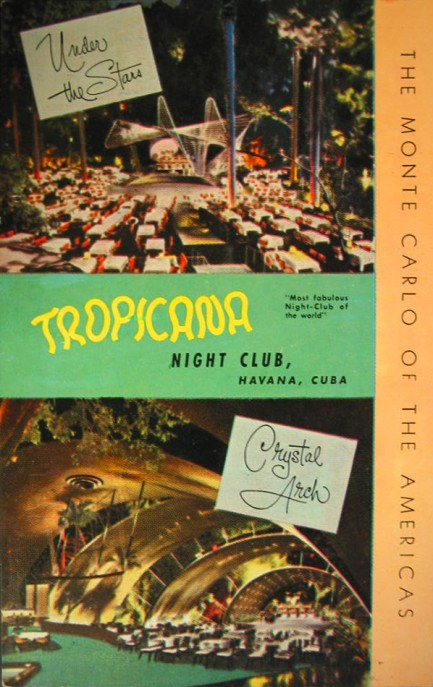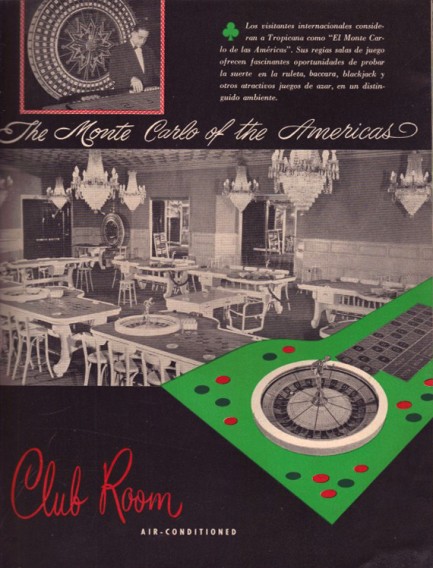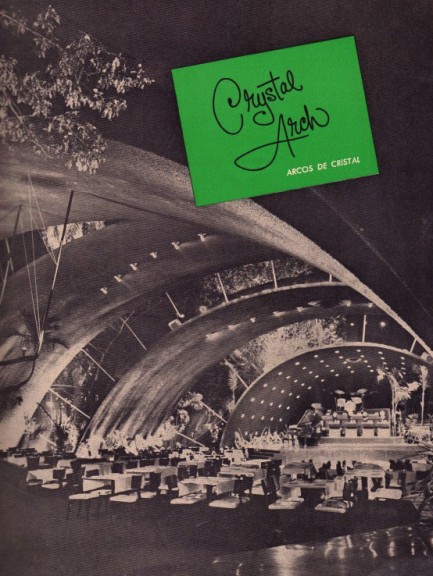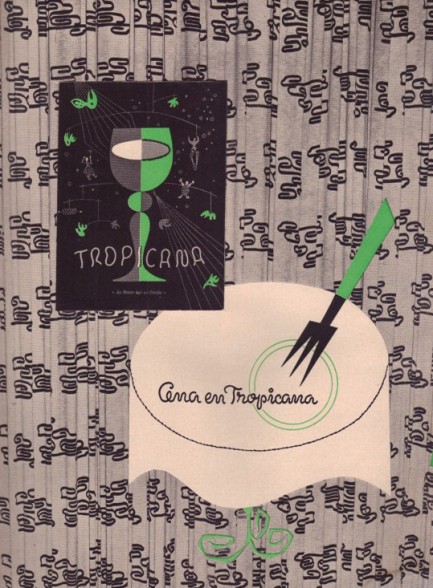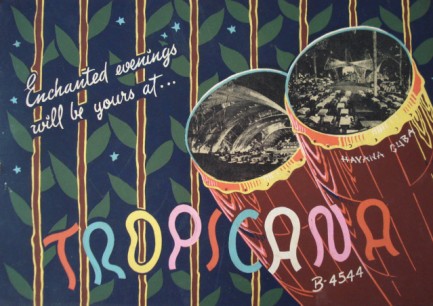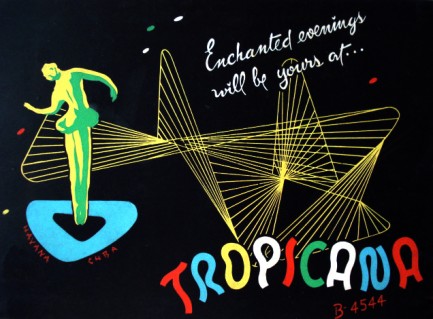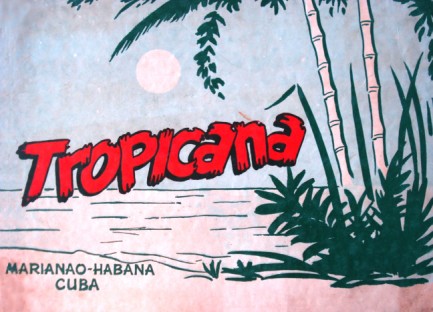 ---
Thrift market digging disgorges buried treasure.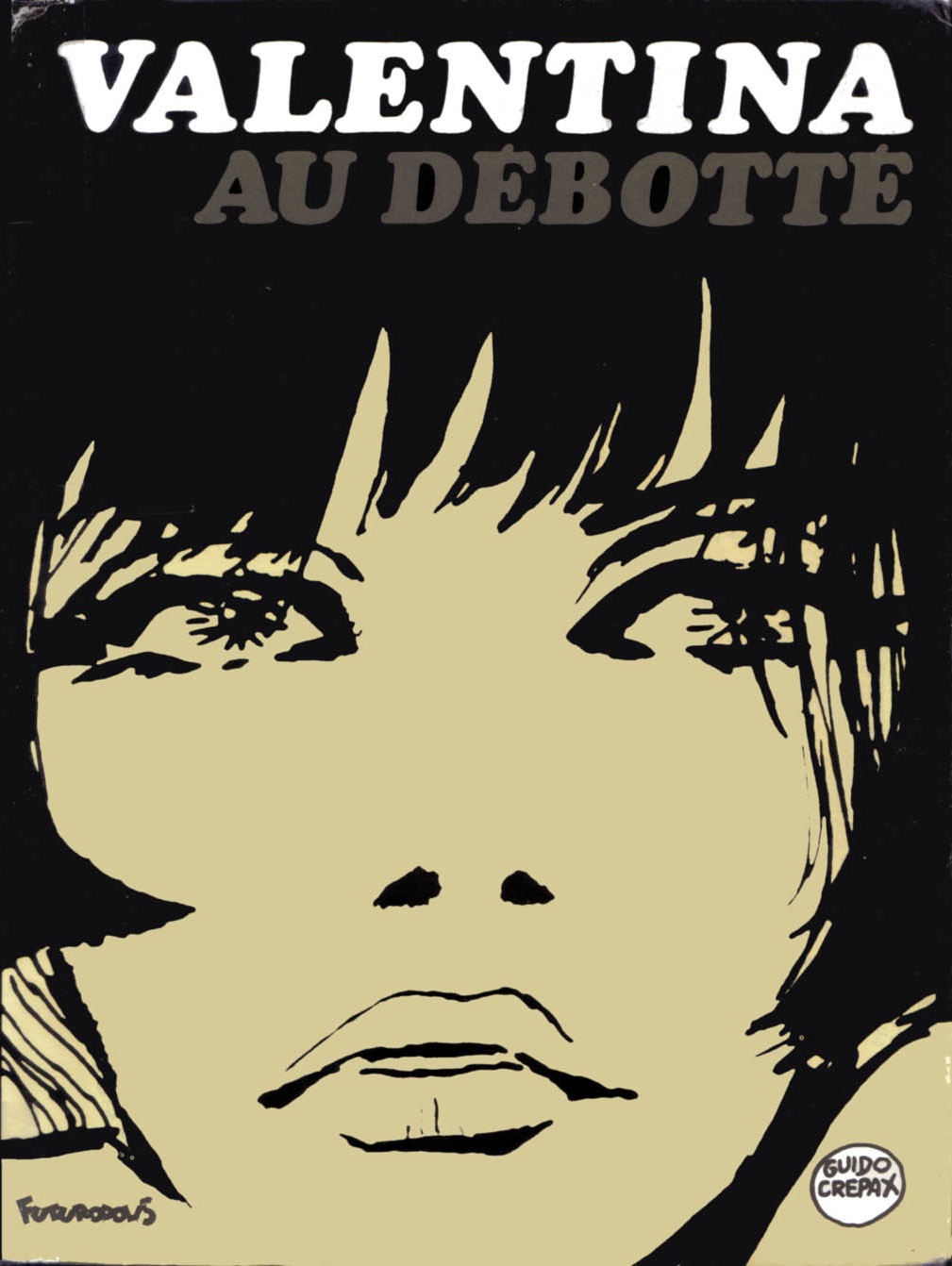 So there we were in Madrid, digging for pulp gems at the outdoor market on the Prado, when we spotted Valentina au Débotté by the immortal comic artist Guido Crepax. Since this was a French translation, rather than an original Italian edition, we figured to score it for a song. After some expert negotiations that served to lower the asking price exactly 0.0 percent, we paid fifteen euros. But at least we got the book, and what a book it is.

Crepax began the Valentina series in 1965, and nurtured it into an international sensation that ran until 1995. Basically, it was erotica, but delicately drawn and infused with a 60s insouciance and dreaminess that somehow made it both titillating and highbrow. Crepax published other famous series, and drew adaptations of Emmanuelle, The Story of O, Justine and Mary Shelley's Frankenstein, but the Valentina series was his crowning achievement.

Reading any of the Valentina stories is like stepping through Lewis Carroll's looking glass, but Valentina au Débotté is Crepax at his psychedelic best, deftly immersing his heroine in typically bizarre adventures, including riding a broomstick and having sex with an octopus. Crepax died in 2003, but not before amassing many awards and seeing his work translated into multiple languages. The book we found would have lasted at most another ten minutes at the busy Prado market, but we had gotten there early, which means we're the lucky ones who now own this treasure. We found some scans online from the same book and posted several below for your enjoyment.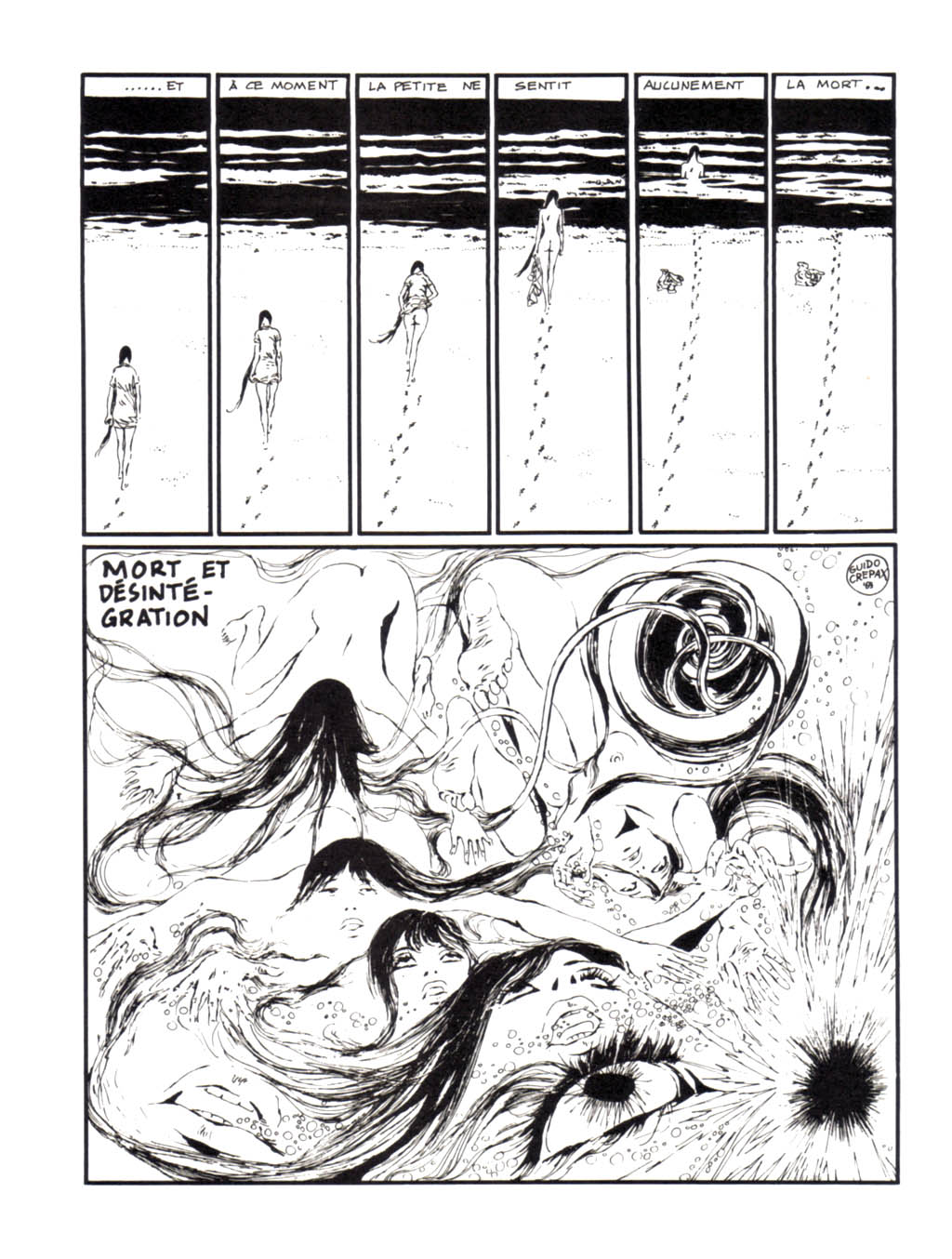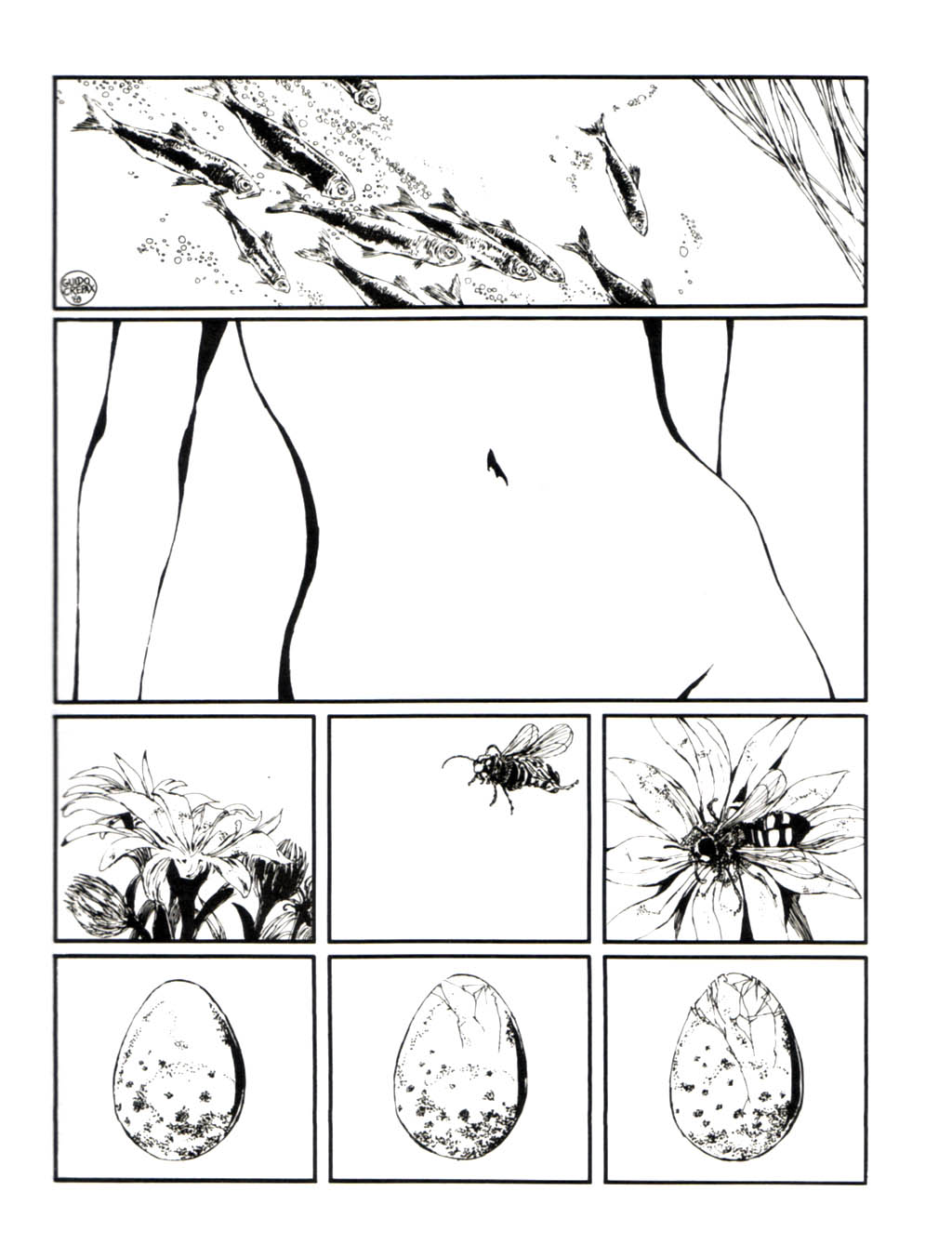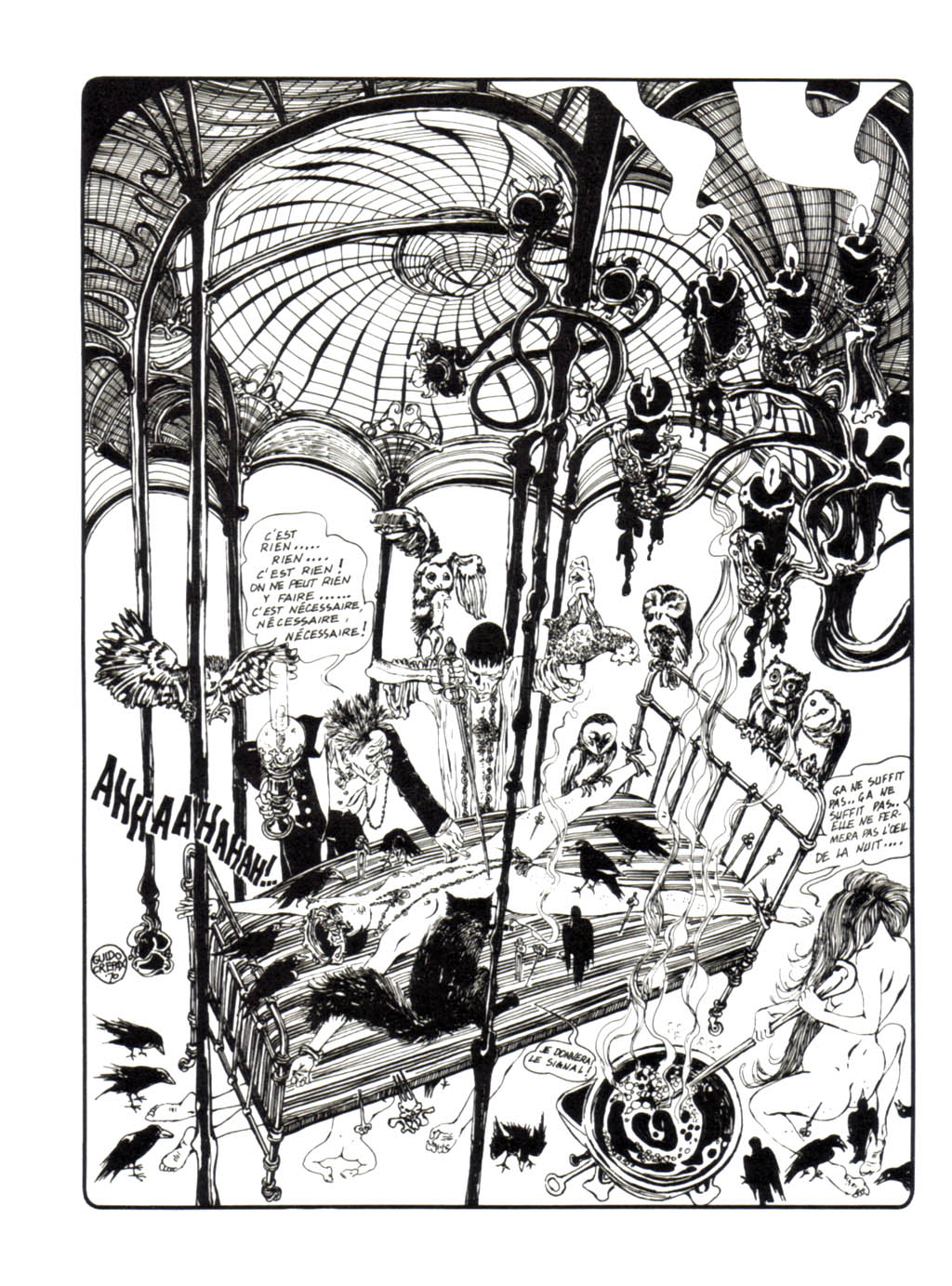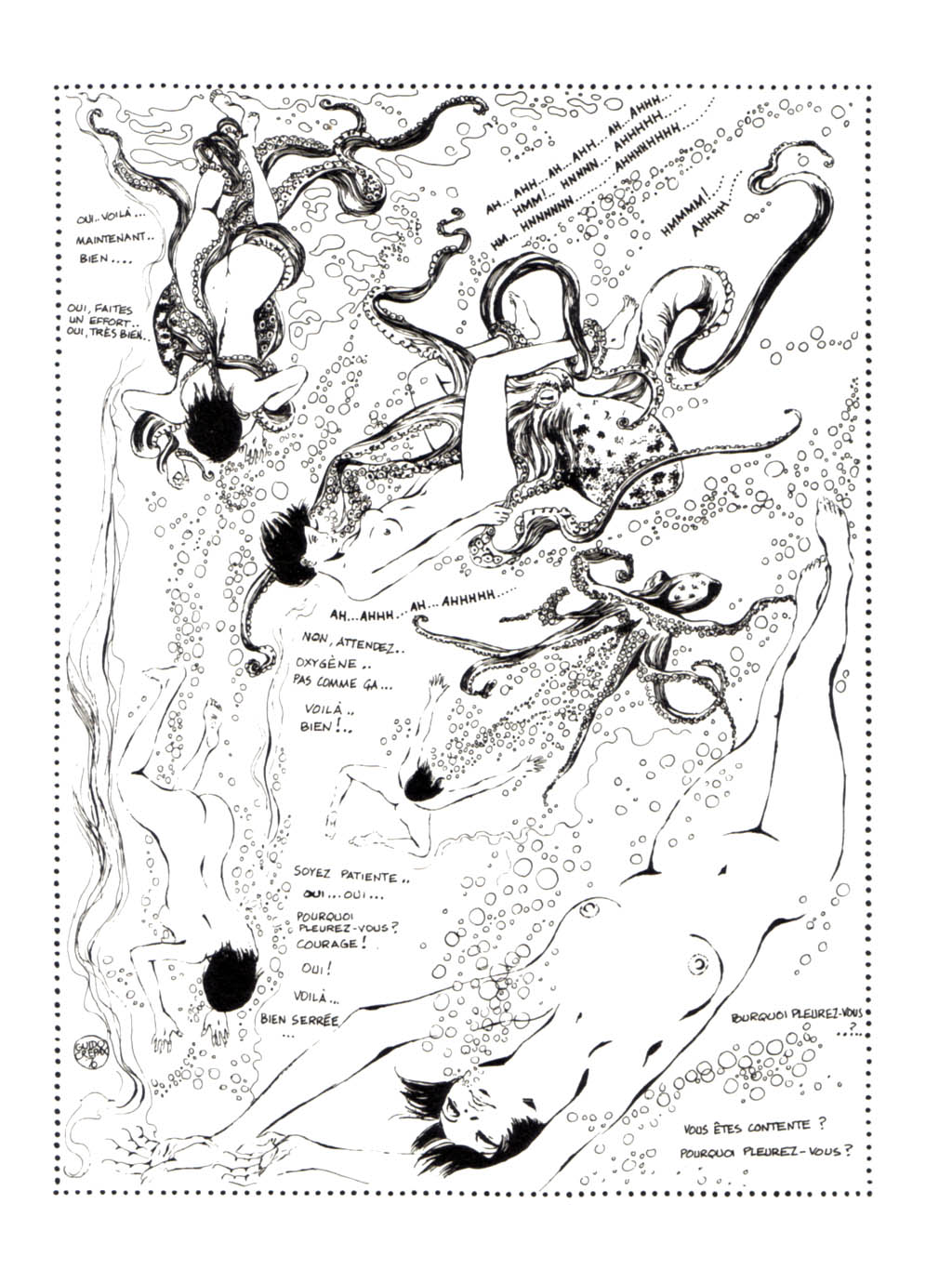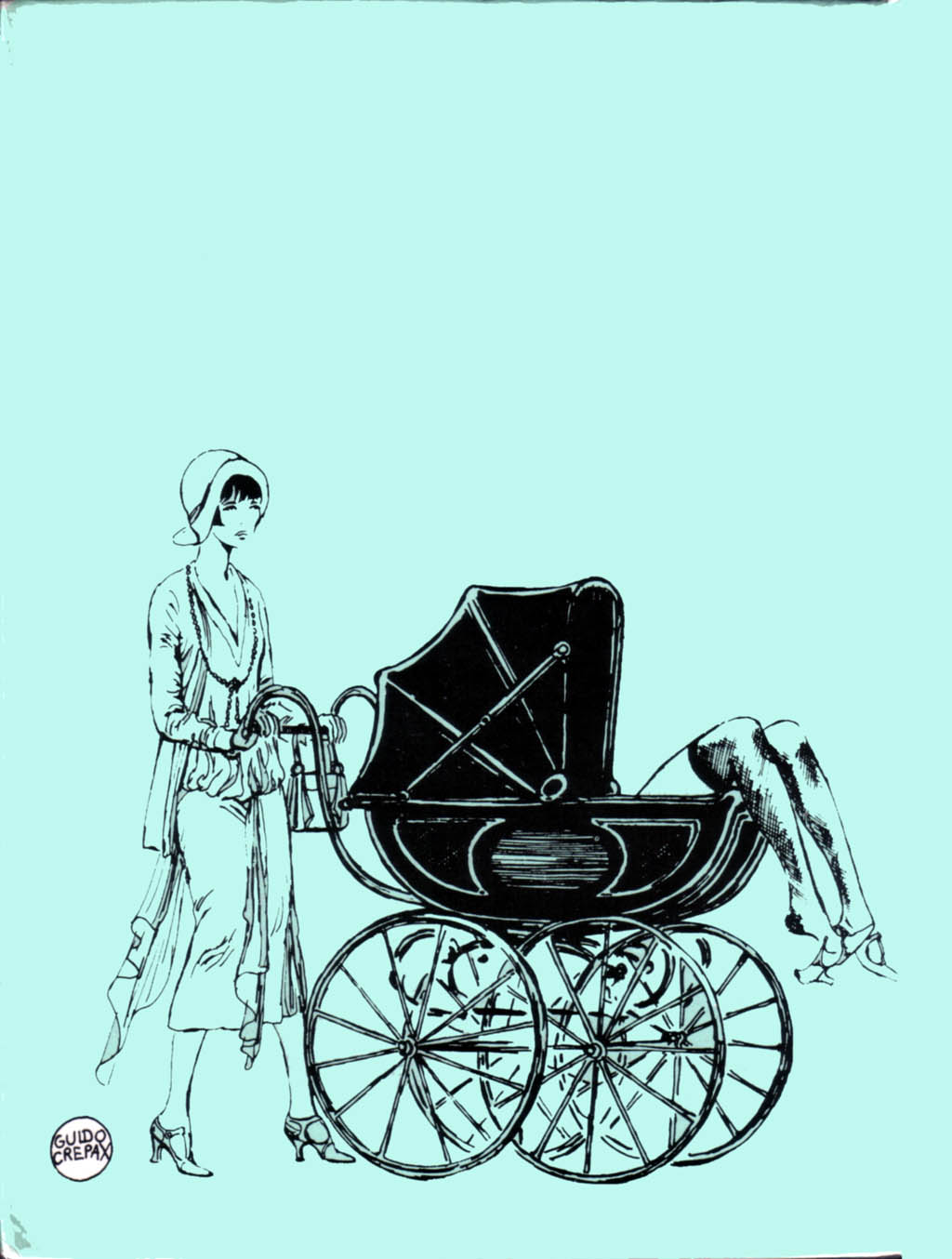 ---