No vacancy? No problem. A room will open up shortly.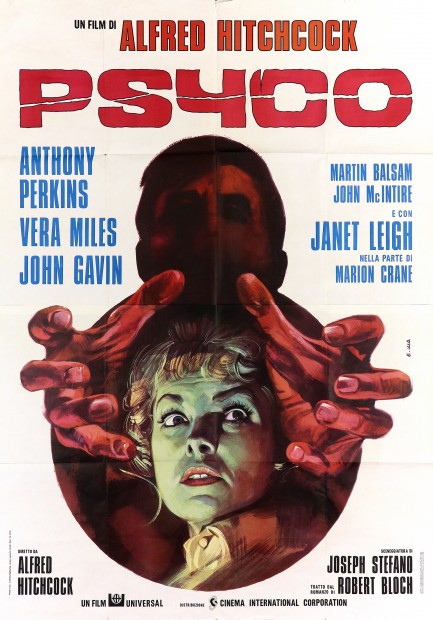 Whenever we watch Psycho—and we've seen it several times—we try to imagine what 1960 film audiences thought about the goings on at the Bates Motel. There had been a terrifying trailer that hinted at most of the plot points, but still, to see Janet Leigh—a big star who had already appeared in films like Touch of Evil and Safari—so brutally and helplessly dispatched must have sent some people running from the cinema. Alfred Hitchcock was an incredibly popular director, but of suspense and thriller films, so it's safe to assume many Psycho ticket buyers who would never otherwise have seen a legit horror film found themselves trapped in their first—one of the most violent and dark entries the genre had yet seen. It's still a very affecting film all these years later, as is this Italian promo poster—notice the Italian spelling "Psyco"—painted by Ermanno

Iaia

. If you haven't seen the movie we highly recommend it. Psycho premiered in the U.S. during the summer of 1960 and arrived to traumatize Italy today the same year.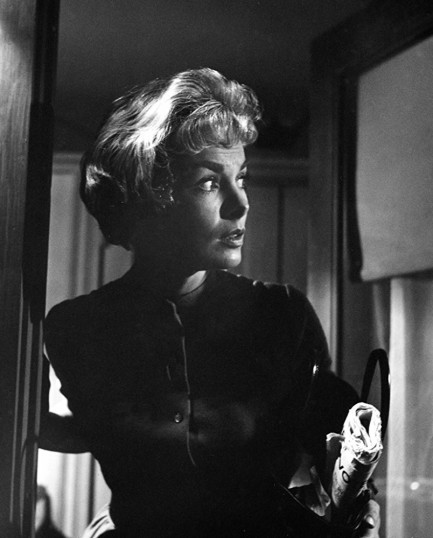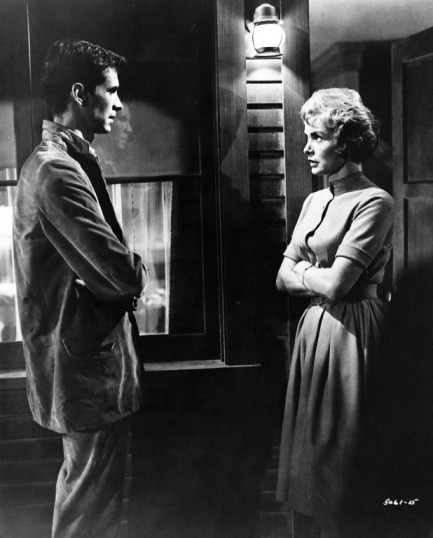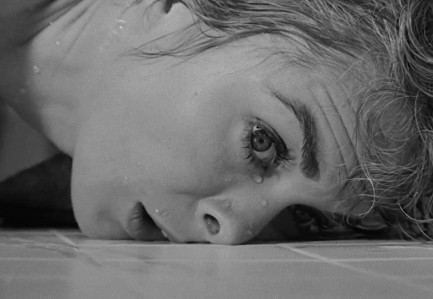 ---
In tip top shape from stem to stern.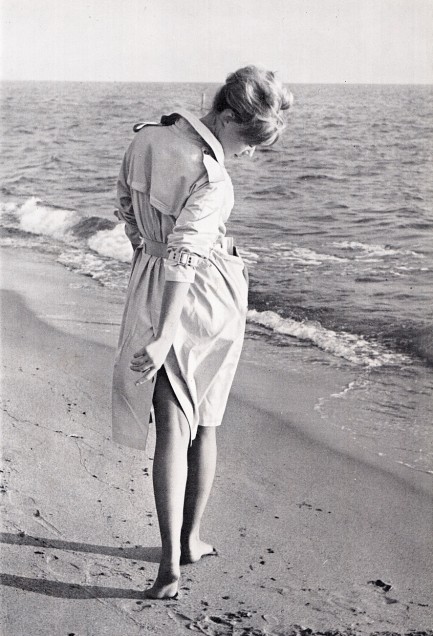 Above is a promotional photo of Italian actress Edy Vessel, who was born in Trieste as Edoarda Wessellovsky, a fact that neccessitated a name change before she achieved reknown in such films as Psycosissimo and Federico Fellini's 8½. This photo from the French magazine Stop dates from 1962.
---