C'est le tabloïd bon marché! Scandale et crime! Incroyable!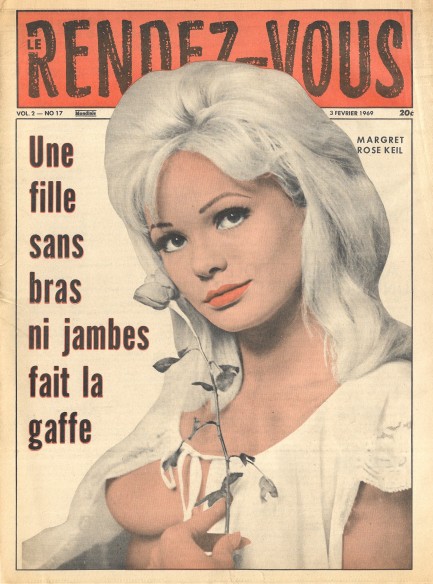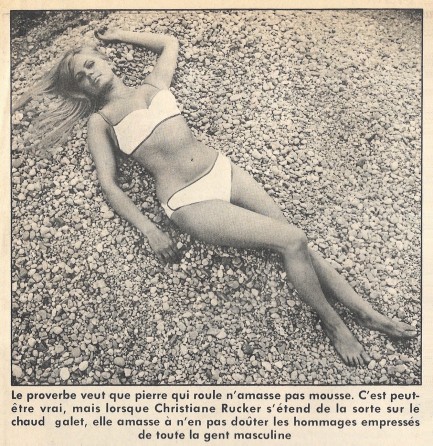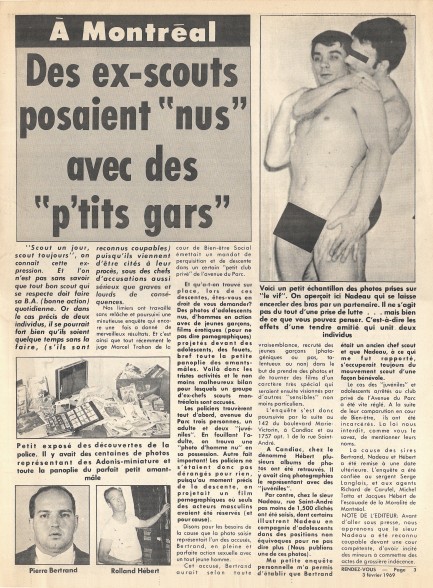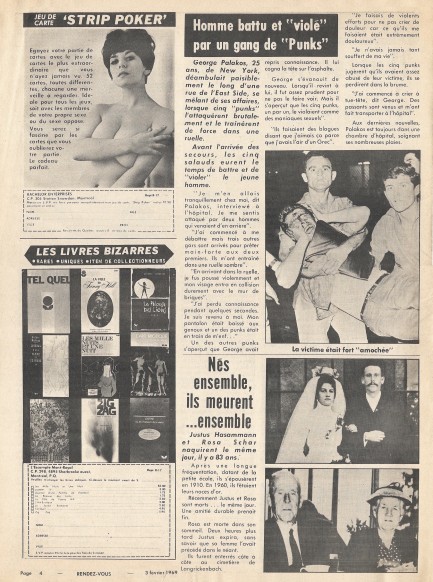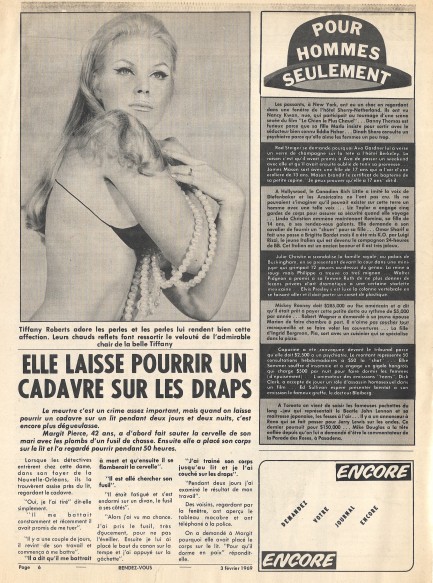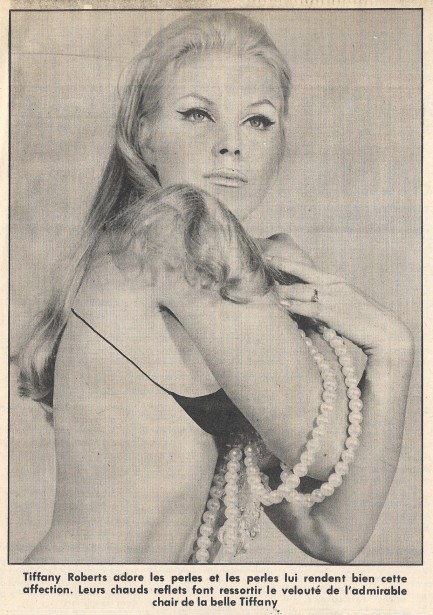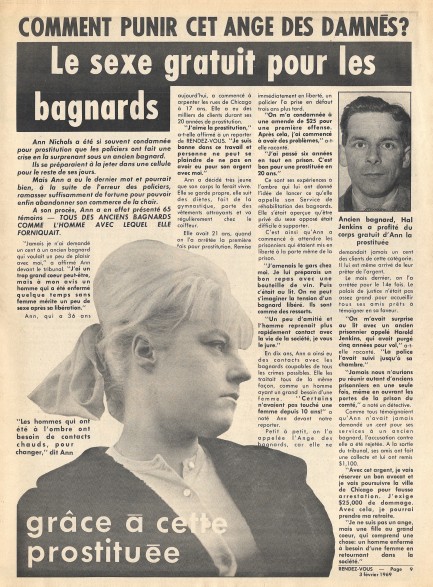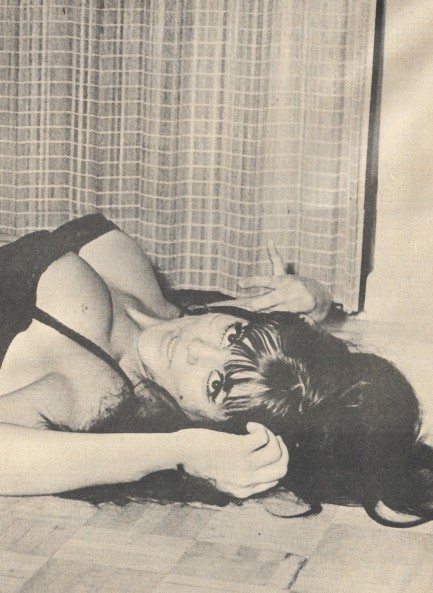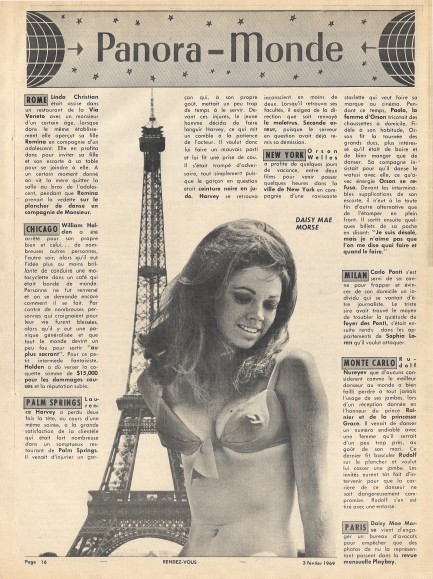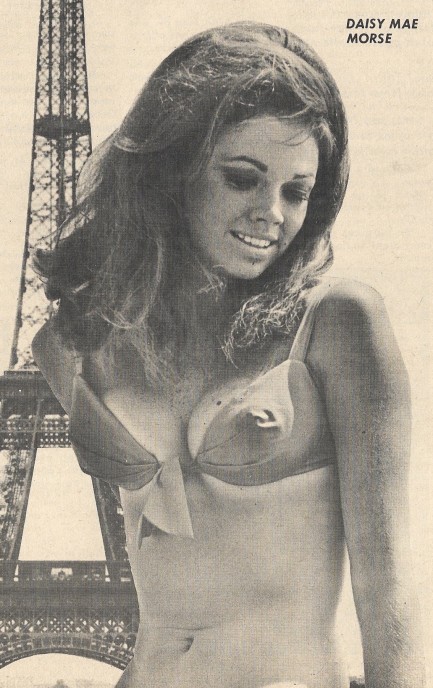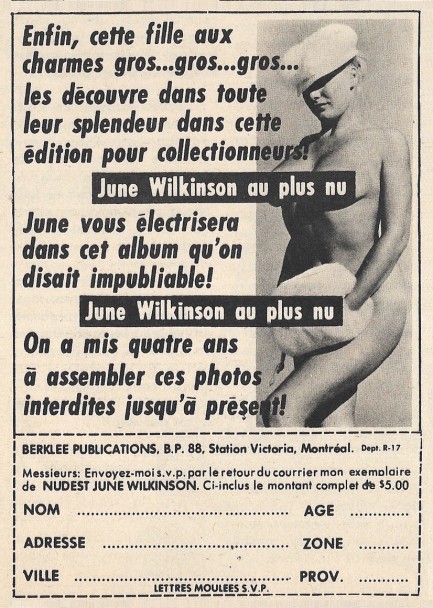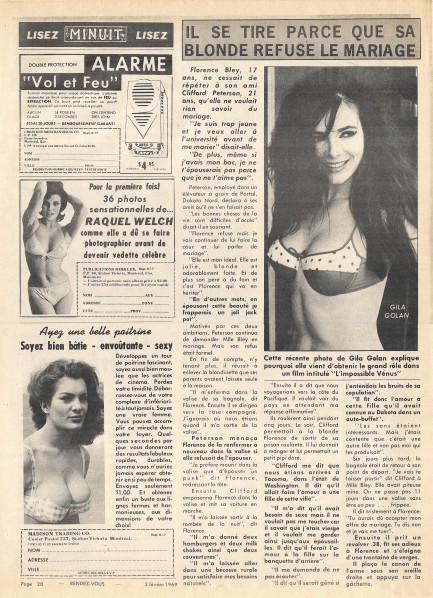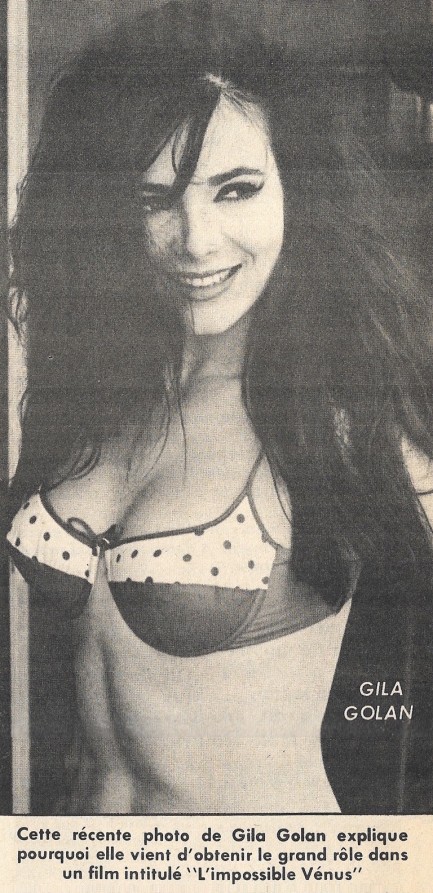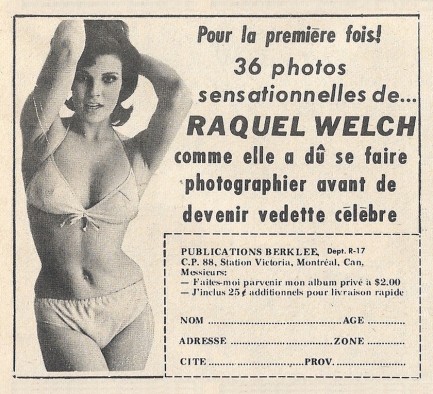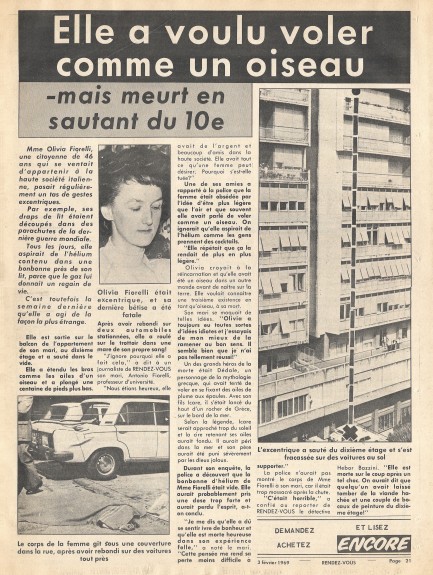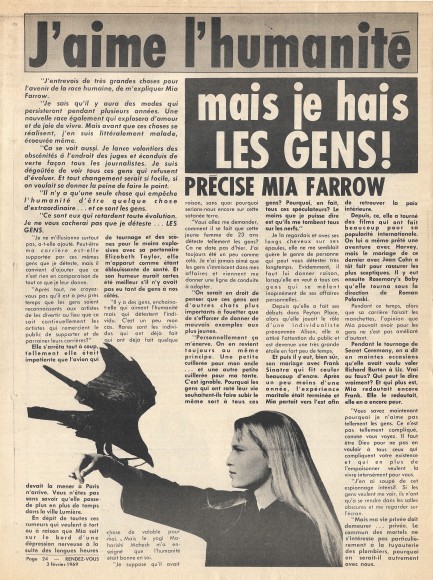 Above: scans from the Canadian French tabloid Le Rendez-Vous, which appeared today in 1969 from Montréal based Publications Neoscope. The cover star is German actress Margaret Rose Keil (whose first name they spell Margret), and the text says, "A girl with no arms or legs goofs off." Right, well, we aren't sure what that means, and since Keil gets no inside play it's never explained. Another of those Frenchisms no doubt. Elsewhere inside, you get various quick hits: actress Christiane Rucker gathering no moss, beautiful obscurity Tiffany Roberts with her precious pearls, and Rina Berti in the centerfold. You also get feature length stories about love and suicide, misbehaving scoutmasters, and Mia Farrow, who says, "I love humanity, but I hate people." As you can see, Canadian tabloids were like U.S. tabloids, but a bit more exotique. We have more issues of Le Rendez-Vous, so we'll get back to this subject later in the year.


Update: when if comes to Frenchisms, Jo is the man. He writes about the cover image:

The "gaffe" is a grip to catch the boat's rope. It can be also a goof. As the girl has no legs and no arms, it's a joke (not very funny). Maybe she catches men using what remains in her sexy body?
You're right, Jo, it isn't a funny joke, but it's good information. We always want to know. Thanks as always.


---