You wouldn't mind terribly doing my back, would you?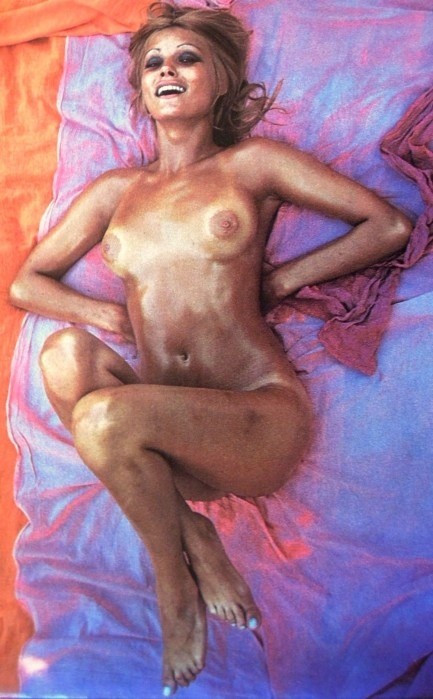 Above: Swedish actress Janet Agren. She started as a model, but with her statuesque figure and Nordic looks soon turned to cinema and starred mainly in Italian sexploitation, horror, and giallo flicks, as well as the Hollywood sword and sorcery epic Red Sonja. Mixed in with her b-level movies were a few well budgeted if not entirely successful productions, including 1972's set-in-Malta thriller Pulp.
The above photo comes from a 1976 issue of the Belgian movie magazine Ciné-Revue, and she's irresponsibly using more oil than is her right. Guess she didn't know we were running out. Another slippery shot from the same session appears below. Agren acted in more than fifty movies and also posed for dozens of magazines, often nude, which means, one way or another, we'll surely see her again down the line.

---