Ralph, this wasn't what I meant when I said I needed a little pick-me-up.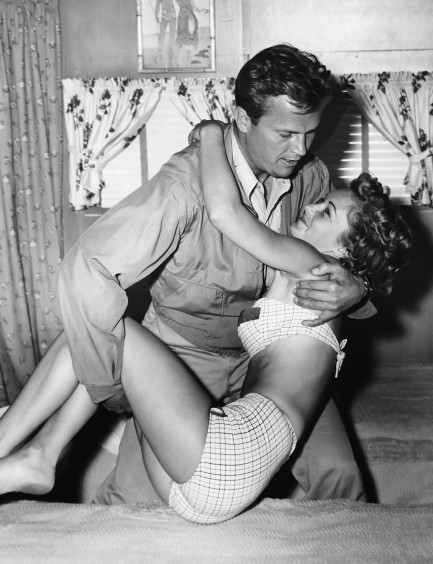 Ralph Meeker and Vera Miles joke around on the Hollywood set of the television series Alfred Hitchcock Presents

. The episode they starred in was the series debut "Revenge," and is considered by many to be the pinnacle of the show's seven-year run. Meeker would appear in three more episodes of the series and many movies, while Miles would co-star memorably in Hitchcock's

Psycho

. The photo dates from 1955.
---