Widmark/Peters noir looks great and packs a punch.
It wouldn't be a film noir festival without at least one anti-commie thriller and Pickup on South Street is it. The movie stars Richard Widmark as a two-bit pickpocket who lifts a wallet during an NYC subway ride and unexpectedly ends up with a priceless government secret meant to be given to commie spies by a cabal of sweaty traitors. Widmark sneers his way into a position where he thinks he can sell the stolen info for fifty grand. He's got another think coming.
Best line: If you refuse to cooperate you'll be as guilty as the traitors that gave Stalin the A bomb!
Well, Stalin had help from spies but we don't think any gave him the bomb like a borscht recipe. He had help on other fronts as well, including from captured German scientists and homegrown Russian knowhow, but this is film noir, so go with it. The good team vs. bad team dynamic continues throughout, and numerous people try to convince Widmark to put his own interests aside and play for the home squad. They're wasting their breath.
The movie co-stars Jean Peters, a good actress and amazing knockout who's been a bit forgotten, even though she was in a few other good films and went on to marry nutball billionaire Howard Hughes. Her opening scene on a humid subway will stick with you. Sadly, she harbors yet another inexplicable film noir infatuation with a male lead who's about as nice as a sack of cold dick tips, but this is film noir so go with it. Ditto for the pushing and slapping Peters endures. She's even knocked cold by Widmark in their initial encounter. Deliberately.
His apology: You okay or did I bust something?
These sly flirtations increase Peters' ardor. The female heart wants what it wants, at least in the minds of wannabe-tough-guy Hollywood screenwriters. That screenwriter would be Samuel Fuller, who actually was acquainted with the underworld from his days as a crime reporter. So it could be that he knew more about gutter love than we do, but we doubt it. Here's what really matters—Peters absolutely kills her role, and does her own stunts too. Thelma Ritter, later of Rear Window, also gets a pivotal turn and nails her part as a tired older lady just trying to get by.
In the end Pickup on South Street comes full circle. While it's about patriotism, and trying to survive in New York City with zero means, and a weird kind of masochistic 1953 infatuation we'll never really understand, it starts with pickpocketing and eventually returns, in a symmetry that feels very modern in screenwriting terms, to that idea for the excellent climax. With Fuller directing and Joe MacDonald handling the cinematography, the final result is a knockout in both senses of the word—looks great, packs a punch.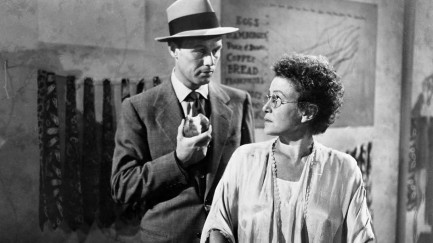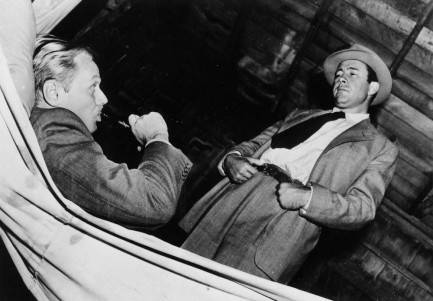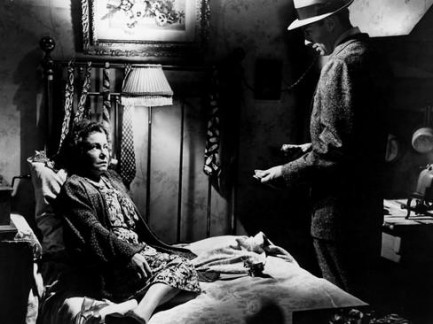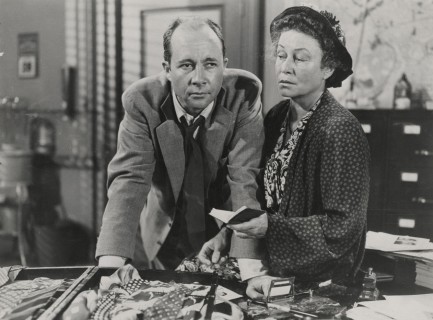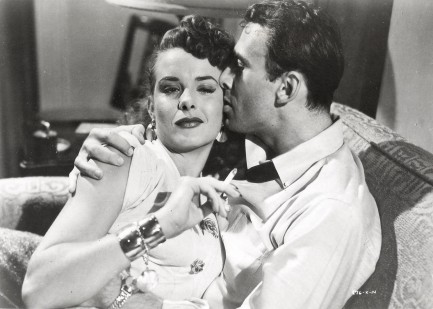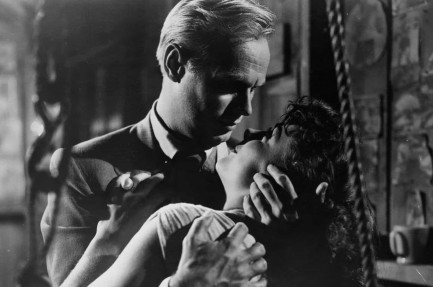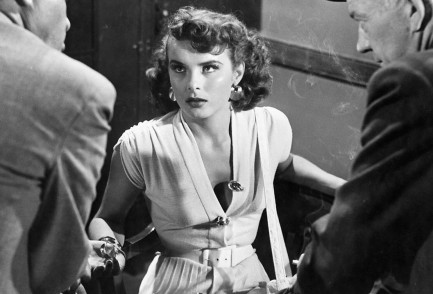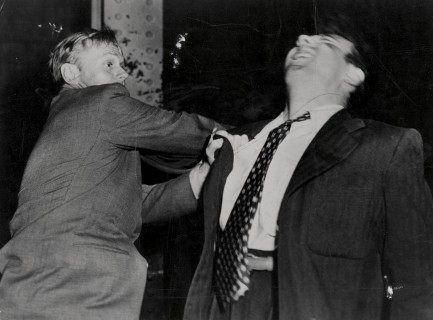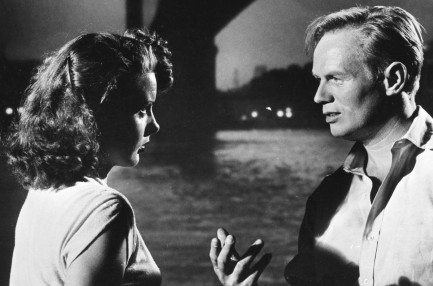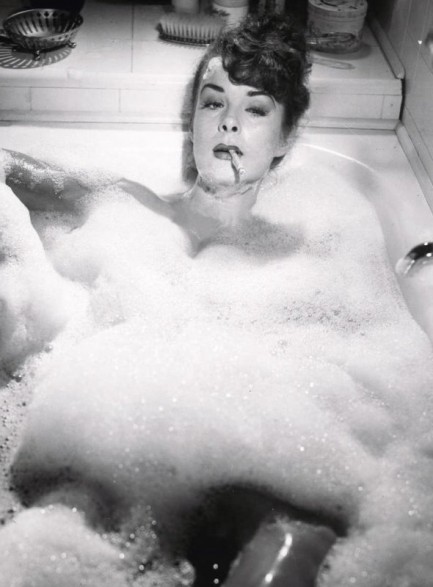 ---
You could always count on German craftsmanship.
Before moving back to items from other countries, we thought we'd share a few more pieces related to Germany/West Germany—this time vintage posters. Below are seven excellent examples of thriller and film noir promo art from 1932 to 1955. They are, top to bottom, Highway 301, Night and the City, Thunder Road, Notorious

twice, because both posters are great,

Night of the Hunter

and

Blonde Venus.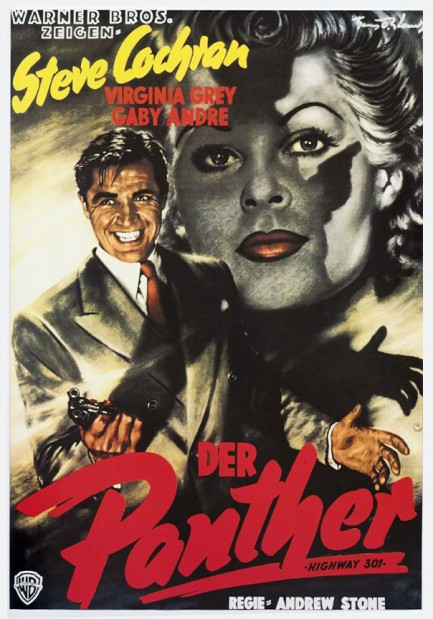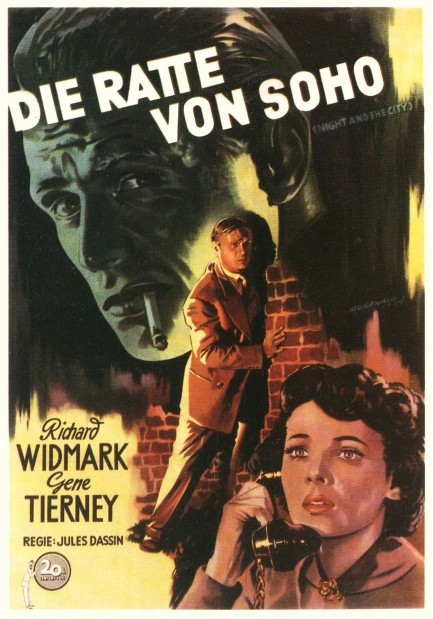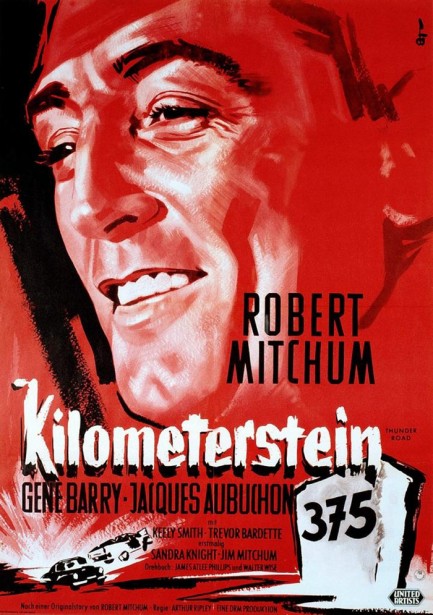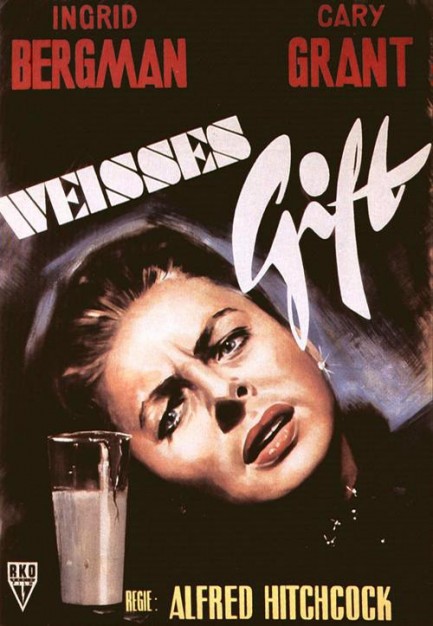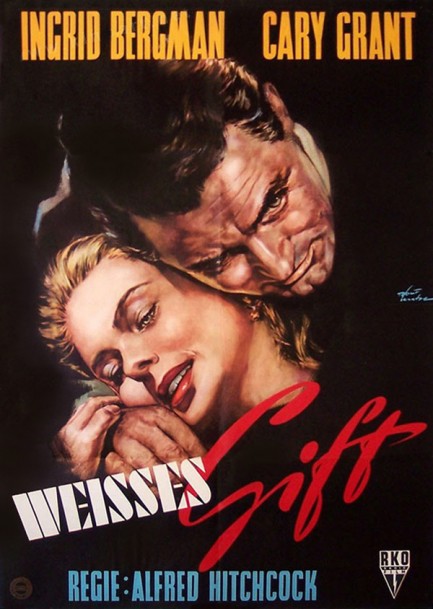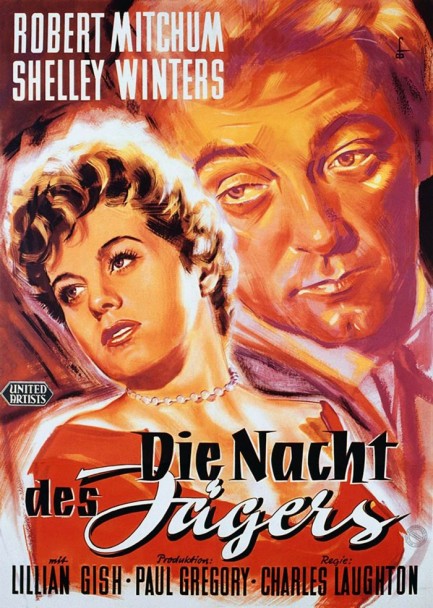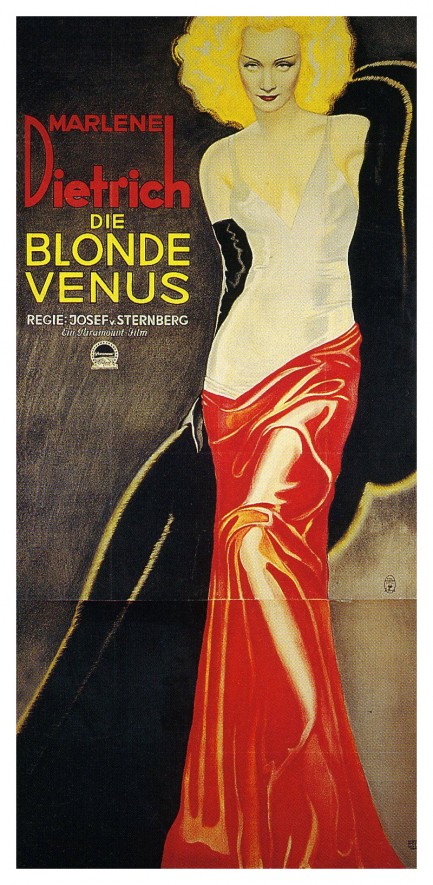 ---