Cold War spies make waves in the City of Canals.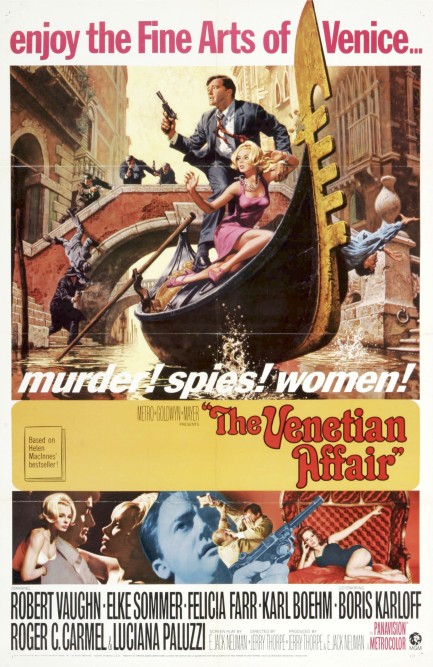 The Venetian Affair, which premiered today in 1966, has a rather interesting promo poster. It was painted by U.S. artist Frank McCarthy, who was big in paperback covers early in his career, moved into high-budget movie promos such as James Bond posters, and finally made a mark in realist fine art. We love this piece from him. There's a lot going on. If you check out his effort for You Only Live Twice here you'll see how dense and chaotic his work could be, same as above, where he has people falling off the bridge, off the gondola, and guns being brandished everywhere. In addition, his likenesses of the movie's stars are good. He was a major talent.
The first observation you might make while watching The Venetian Affair is that it would be impossible to make a similar movie in that city today. Nearly four million tourists visited Venice in 2022, making nearly every street—and certainly every site of special historical note—like the mass exodus from a just-completed football game. With that level of humanity about, closing parts of the city or main squares—while maybe possible—would not be practical or economical.
But The Venetian Affair was made back when quiet streets and dark corners existed. Old world architecture always makes for a good spy movie backdrop. That's exactly what you get in this adventure about a mind control drug being used to foment conflict between the U.S. and U.S.S.R. Robert Vaughn stars as a former CIA agent who was fired after he married Elke Sommer, who was suspected of being a double agent. Vaughn never found out whether that was true because he and Sommer were torn apart by turbulent events. But when a bomb blows up a Venice political conference and Sommer is thought to be involved, the CIA drags Vaughn back into its clutches to find Sommer, as well as the crucial clue that might explain the bombing.
Vaughn is a cool and composed actor, any movie with Sommer is one we'll watch, and co-stars Felicia Farr, Luciana Paluzzi, Ed Asner, and the venerable Boris Karloff are all enticements, but we can't say The Venetian Affair is a scintillating example of a Cold War spy flick. It's such a fertile sub-genre, one that produced some of the best movies of 1950s through 1970s. Even against the beautiful Venice backdrop it mostly falls flat due to a screenplay that never hits any highs. But that doesn't mean you shouldn't watch it. Though it lacks highs, it also lack any serious lows. You can spend your time worse ways. Plus—Sommer. What more do you need?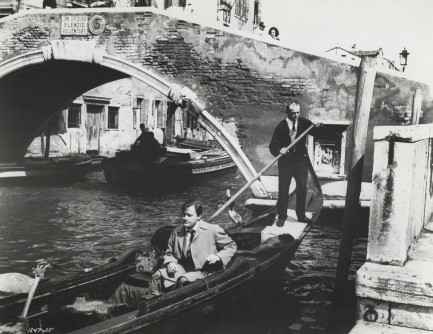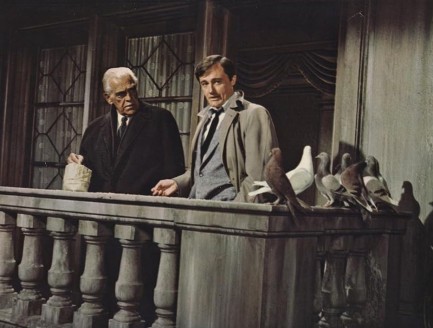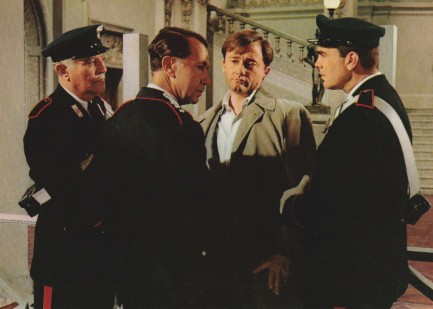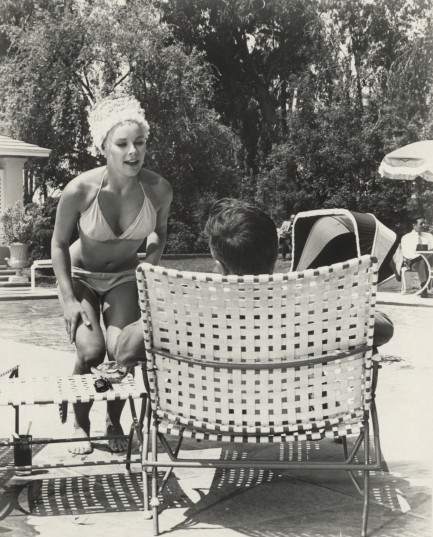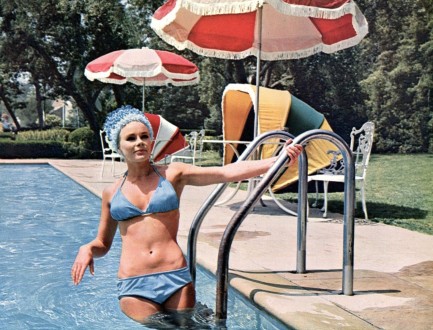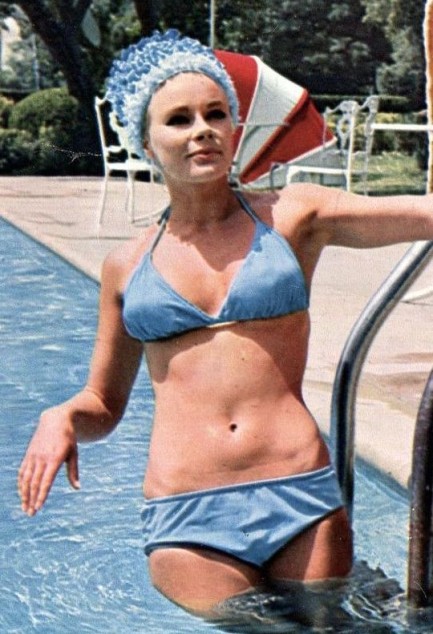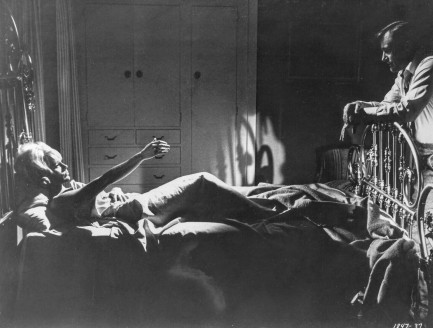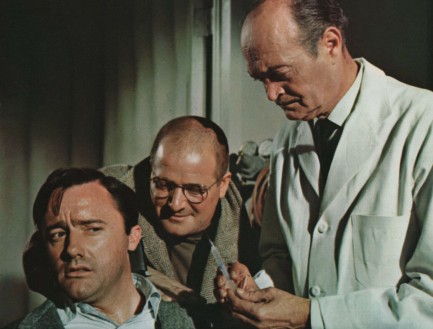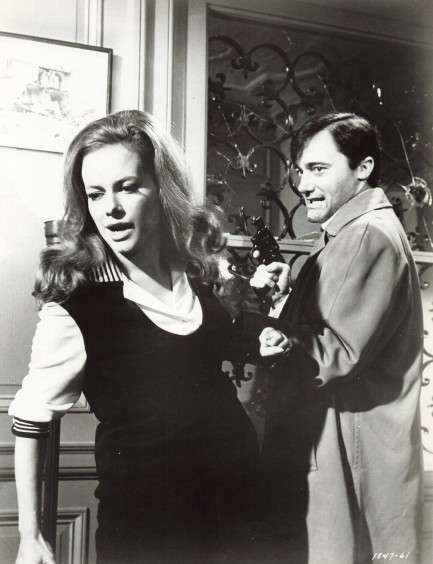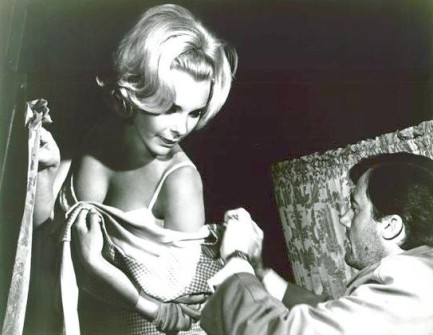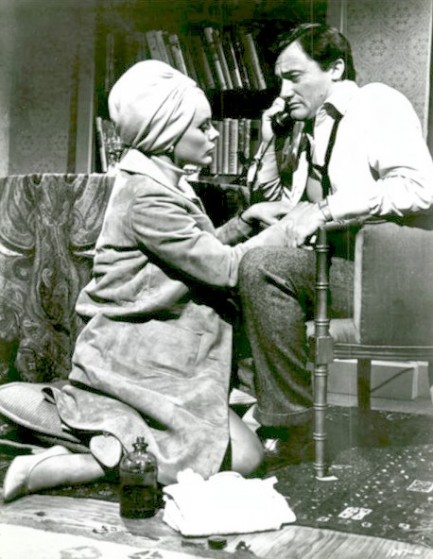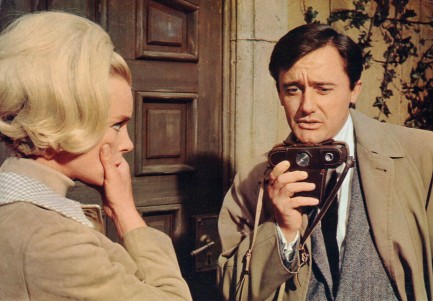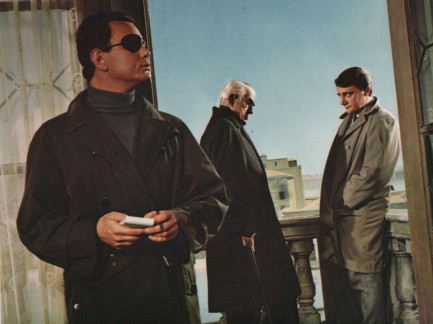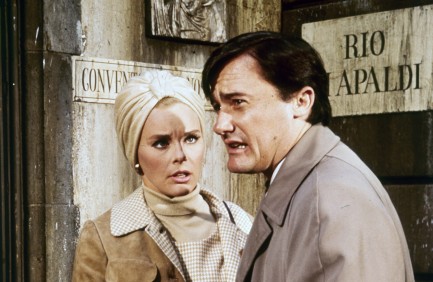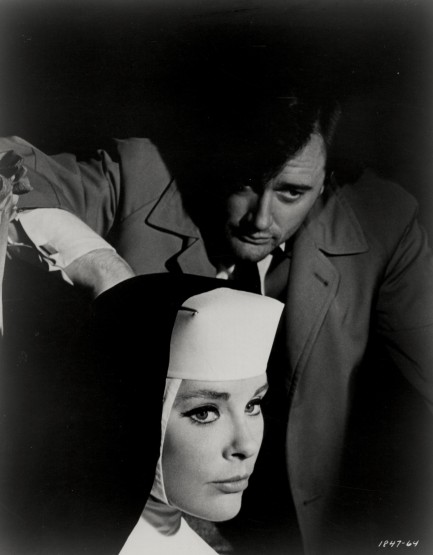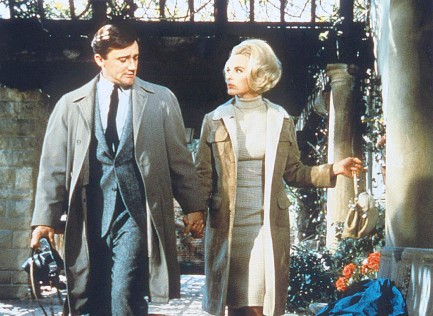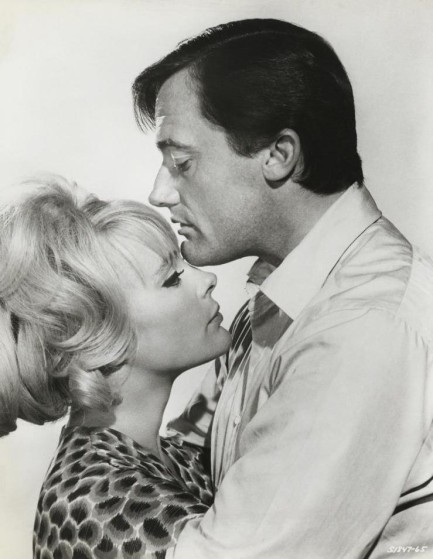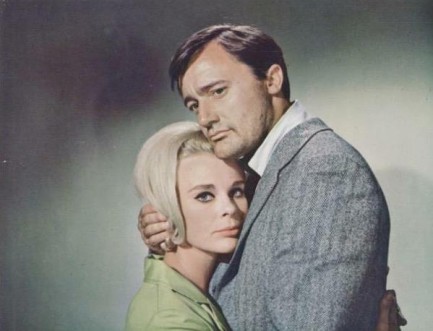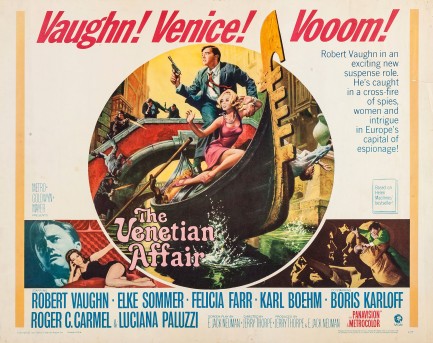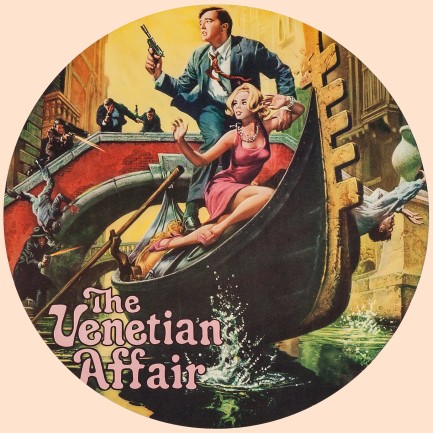 ---
Dark on the outside, darker on the inside.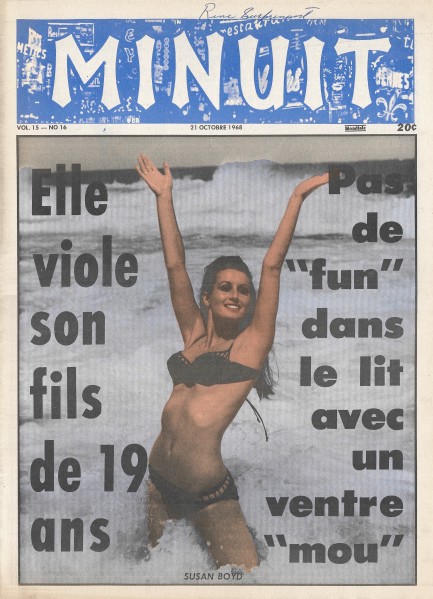 This is the second Canadian tabloid we've shared in October, and we have several others upcoming in the next few months. This time we're back to Minuit, the sister publication of Midnight, published today in 1968 with a cover featuring Susan Boyd. She's looking a little radioactive, and in unusually dark waters. This could everyone's fate the way things are going in 2022. We don't know what Minuit editors were shooting for here. Maybe they had a problem during the printing phase. But in it an odd way it's actually a nice cover, and Boyd pops up again in the centerfold, looking much healthier
.
Elswewhere inside the issue Minuit wastes no time with its efforts to shock. We learn about Vietmanese youngster Bon Ngoc Tho, who editors claim is a demi-homme born with many characteristics of his father—a monkey. We can say a lot about this, but let's skip most of it and simply note that the 1960s were the tail end, so to speak, of a long-running fascination with supposed human freaks.
Moving on, editors have a curious photo of a model with something unidentifiable in her mouth. We took several guesses what the thing was, and they were all wrong. Turns out it's a pea shooter—a tire-pois. No, we'd never seen one, but a few of you probably recognized it. Minuit editors claim it can kill a kid, and that hospitals around the U.S. have been treating serious pea shooter injuries, along with wounds inflicted by "blow zappers and Zulu-guns."
The article explains that the injuries come not from shooting the projectiles, but from swallowing them while inhaling to fire the weapon, occasionally piercing arteries in the neck.
There are more stories along those lines, but it isn't all dark at midnight. Elsewhere in the issue you get men's fitness, nymphomania, and plenty of celebs, such as Claudia Cardinale, Nai Bonet, and Maureen Arthur, plus Robert Vaughn hawking a 100% legitimate Man from U.N.C.L.E. "plume espion." That means "spy feather," which doesn't help at all in determining exactly what it is. But a careful scan of the text suggests that it's an x-ray vision device that works on everything from walls to clothes. Right. We'll take two, and see you at the beach. Twenty-one scans below.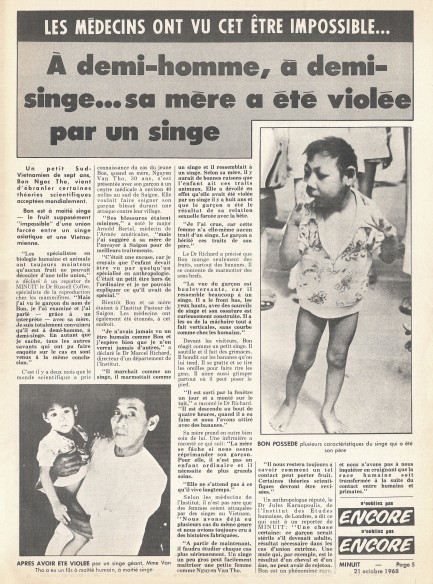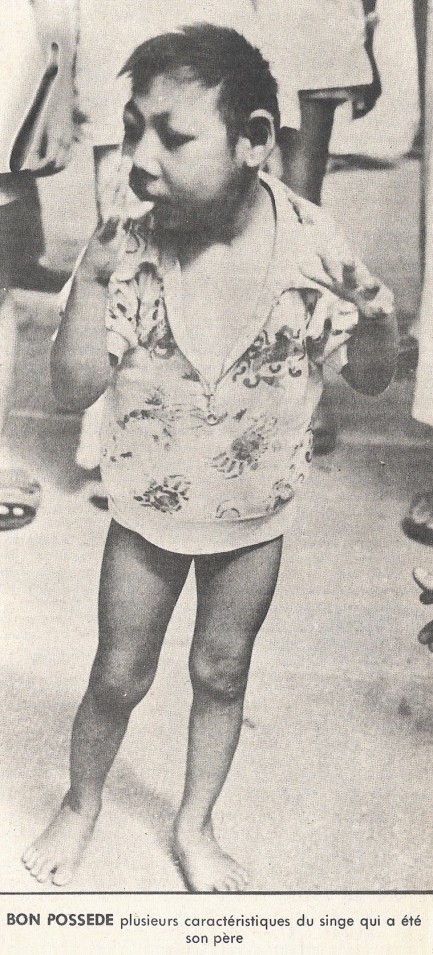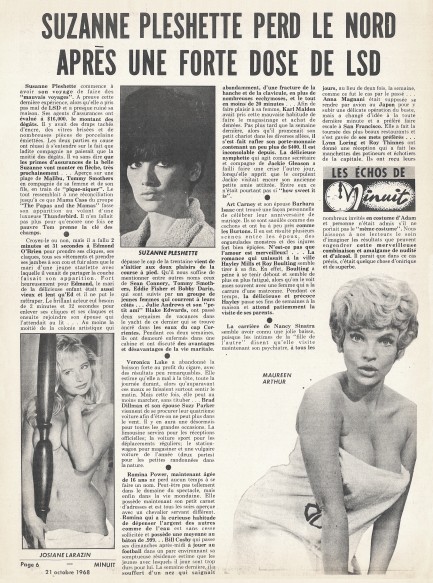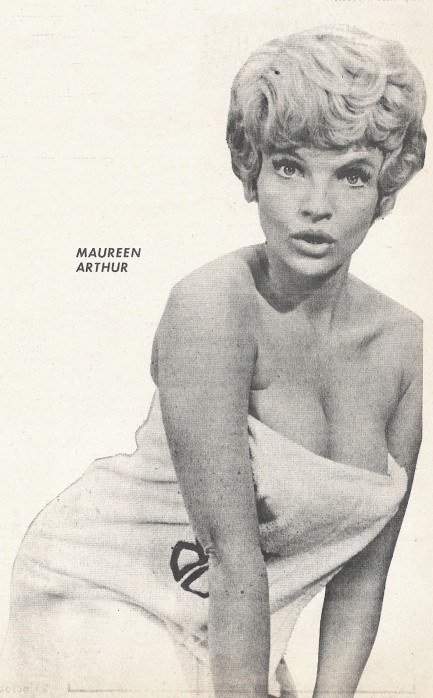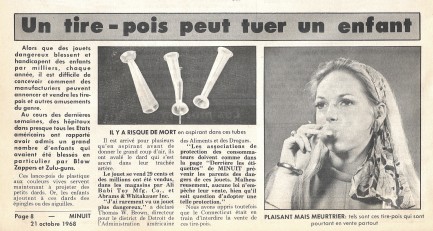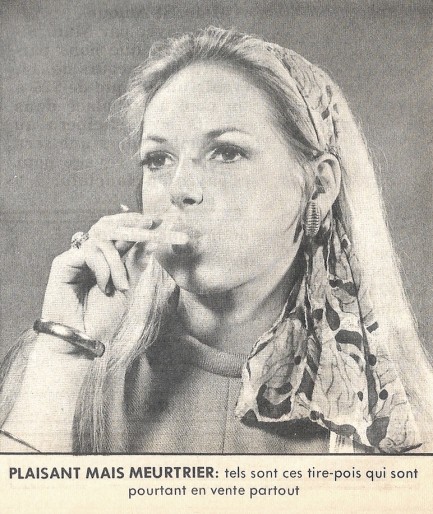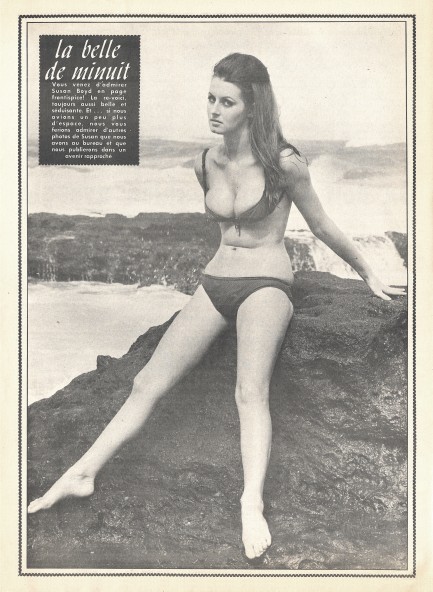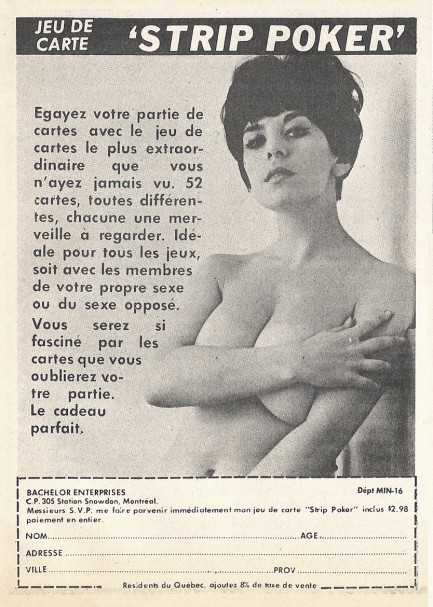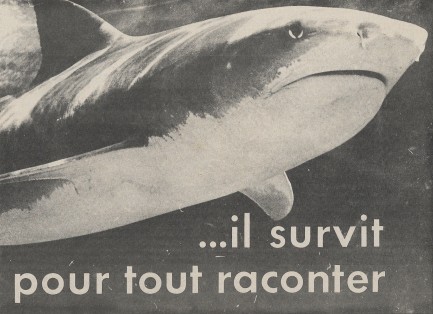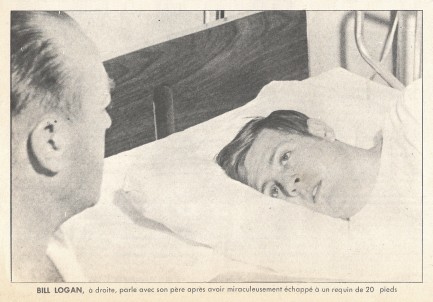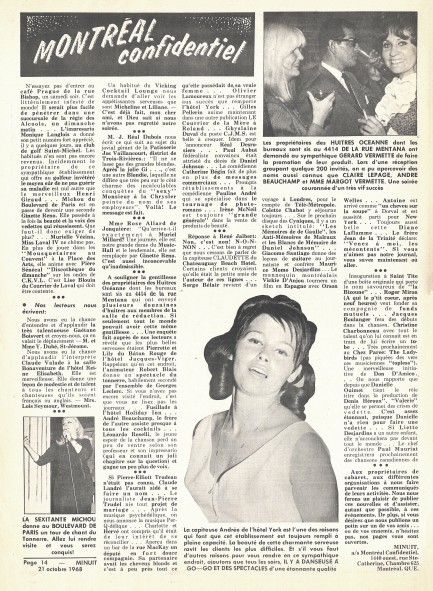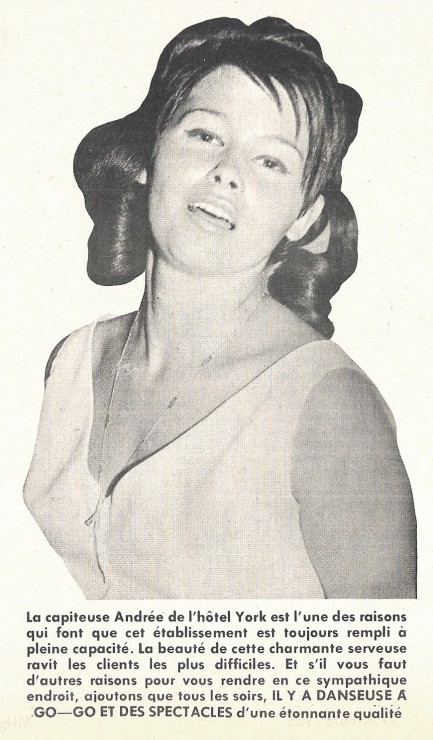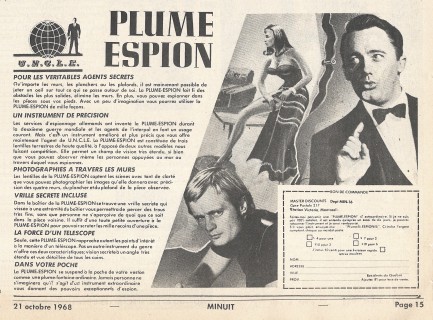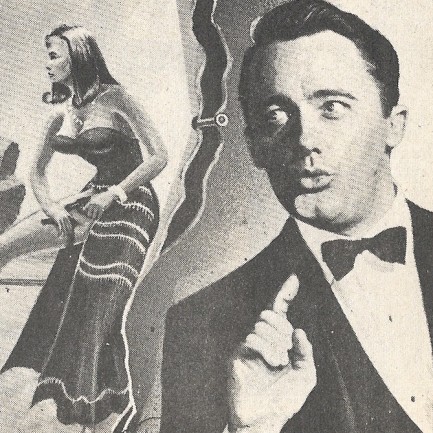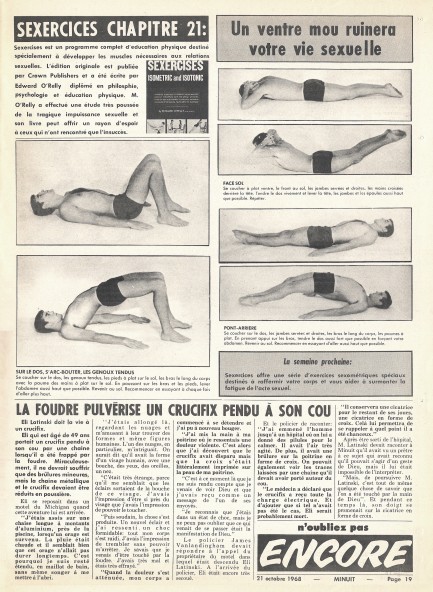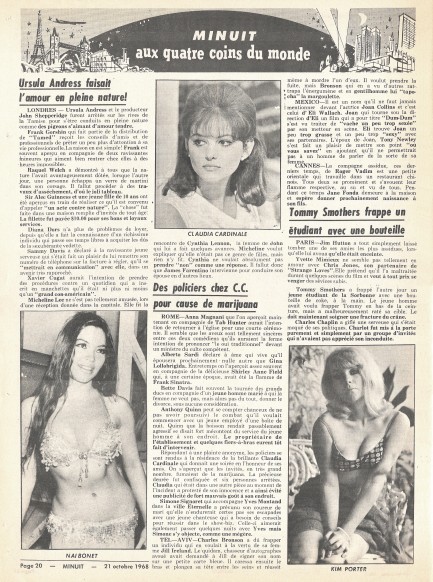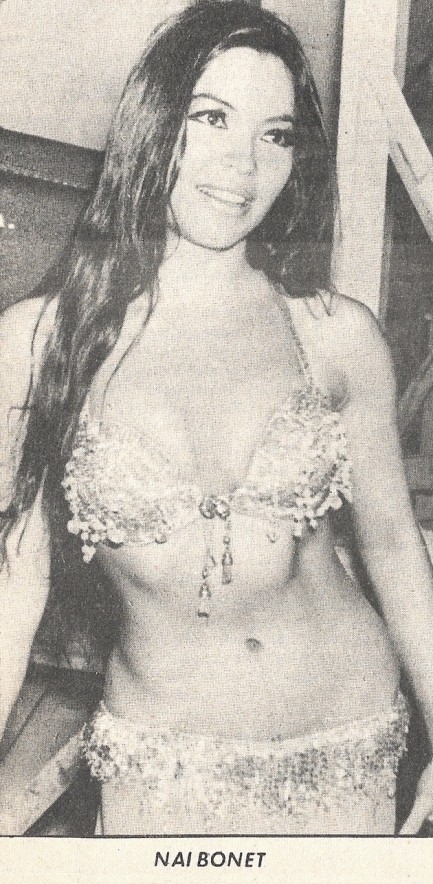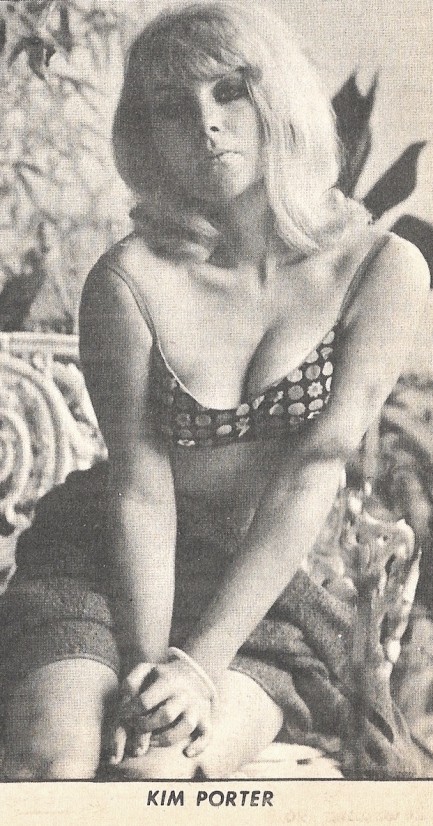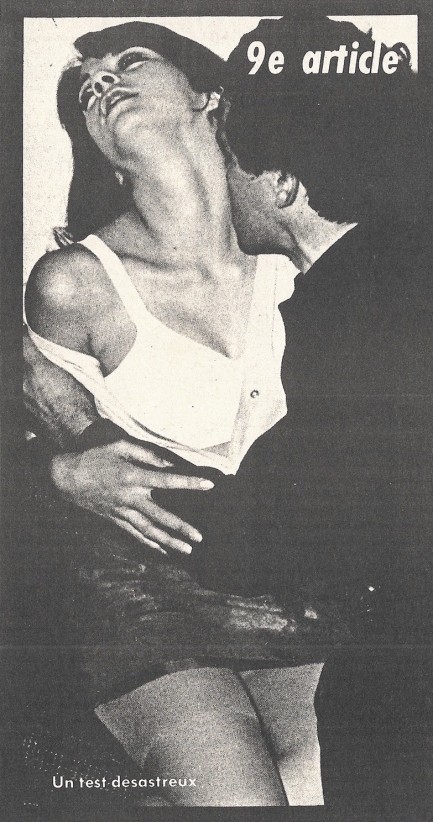 ---
Hold very still. This is the first time I've tried this.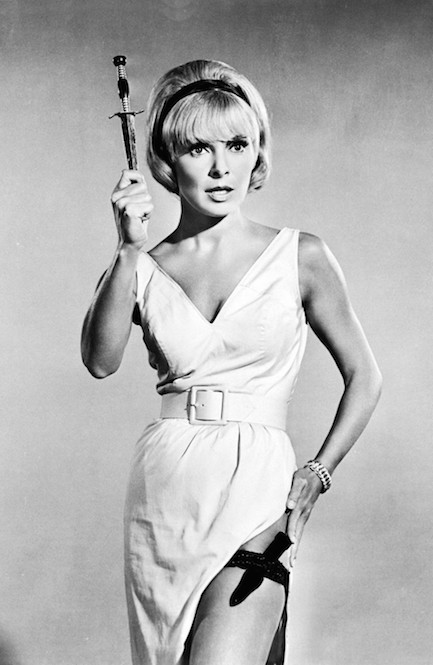 Janet Leigh prepares to demonstrate her dagger throwing skills in this promo photo made when she was filming the action comedy The Spy in the Green Hat. The movie was actually an episode of the hit television show Man from U.N.C.L.E. expanded to feature length, and starred Robert Vaughn as Napoleon Solo, with Leigh playing a dangerous vixen who loves torturing her enemies. This was the fifth time one of the show's episodes was expanded for cinemas. We've seen none of them, but we may check this one out just to see Leigh do her knife throwing act. The shot was made in 1967.


---