Yeah! This is so fun! These photos will really make people remember me!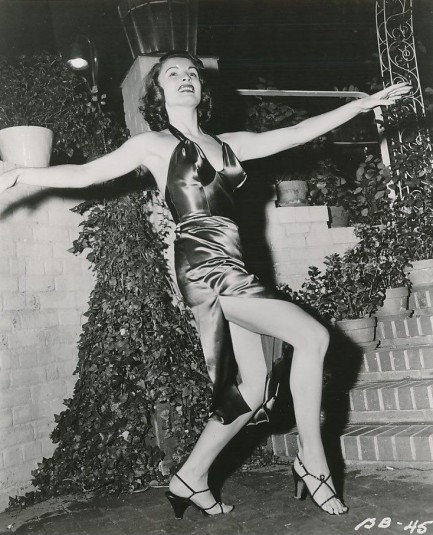 If you look around the internet literally every site from IMDB to Ebay will tell you this is U.S. actress Martha Vickers dancing for a photo series made while filming the 1955 United Artists drama The Big Bluff. But surprise! Everyone is wrong. This isn't Vickers. This is actually Rosemarie Stack. It's pretty obvious. She and Vickers don't look alike anyway, and Vickers is blonde in the film, not brunette, but also, Stack plays a hot-blooded showgirl named Fritzi Darvel while Vickers plays an invalid, so clearly this is Stack doing a little riff on her role as a dancer. What are we the internet police? Hah, no. But we thought the forgotten Miss Stack deserved to have her credit restored for starring in this great series. Make a note. And the movie? Meh.
Update: IMDB has now updated its info. It's nice to have influence.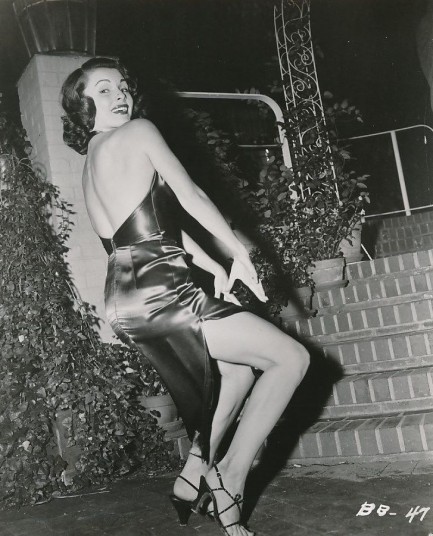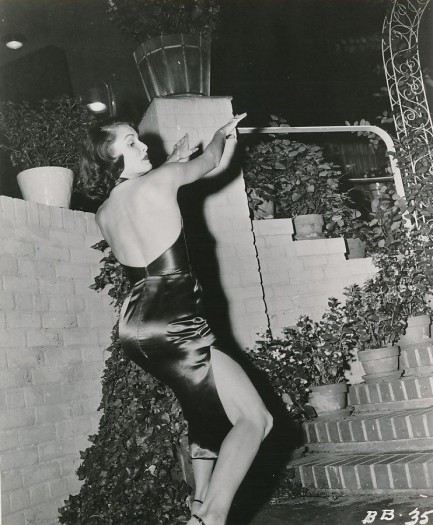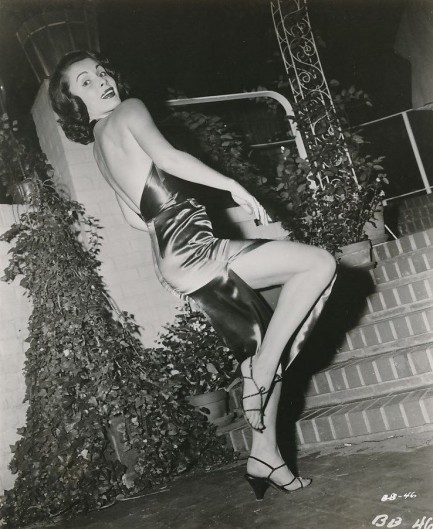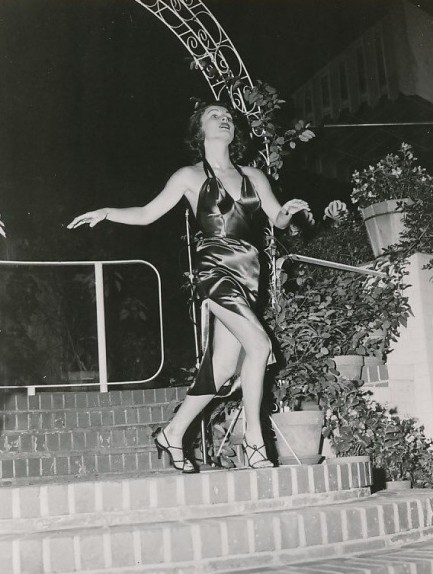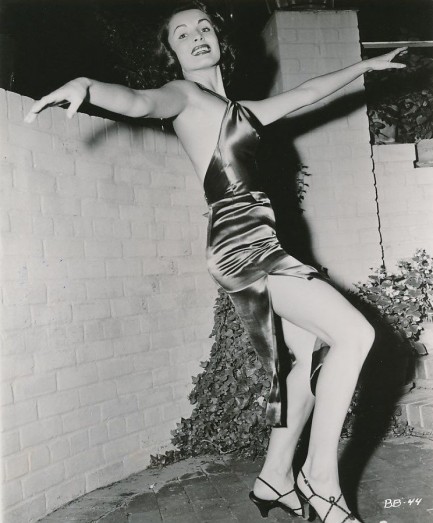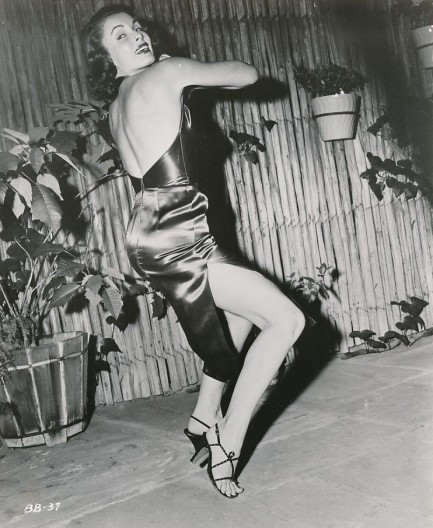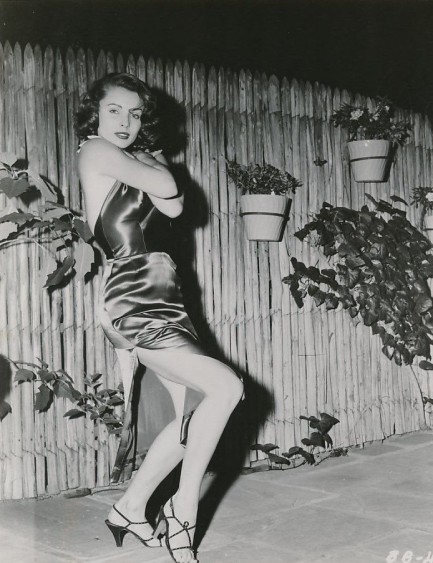 ---