History's most storied serial killer finally identified.
Britain's Daily Mail newspaper has published a story in which it claims infamous serial killer Jack the Ripper has been identified through DNA testing. The analysis was performed on a shawl found by police on the body of Catherine Eddowes, the fourth of the Ripper's canonical victims, killed on the same night as Elizabeth Stride in what is termed by Ripper scholars as "The Double Event." The shawl had recently been bought at auction by an amateur sleuth and passed on to genetic experts, who took samples from the fabric and found matches to the DNA of descendants of Eddowes, and to the descendants of Aaron Kosminski, an original Ripper suspect who had been questioned and surveilled by police back in 1888.

The Mail has said the new evidence "puts to end the fevered speculation over the Ripper's identity," but we imagine independent corroboration will probably have to follow before that's true. Kosminski was of Polish descent and had emigrated from the Russian Empire to London. Police reports from the time of the murder describe him as a serial masturbator, and indeed the Kosminski DNA sample from the shawl is thought to be semen, meaning that in the few minutes after the killing he both mutilated the corpse and ejaculated over it. Presumably more details will emerge in the coming days, but the announcement of Kosminski as the killer, if true, has to rank as one of crime history's most significant, and may bring to a close one of its most baffling murder cases.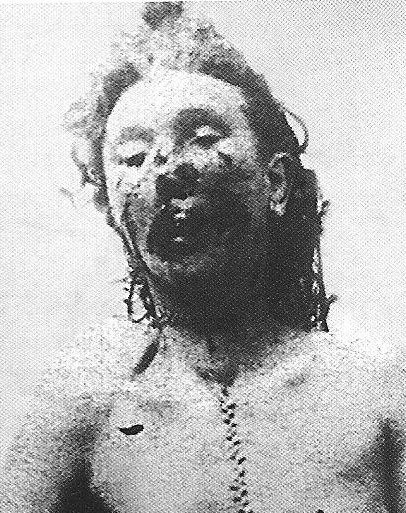 Update: That didn't take long. Various scientists and DNA experts say the genetic analysis done on the shawl was botched due to error of nomenclature. Instead of an extremely rare genetic match, DNA extracted from Eddowes' shawl actually matches that of most people of European descent. So forget everything we wrote above.
---