100 pounds of trigger pull weight.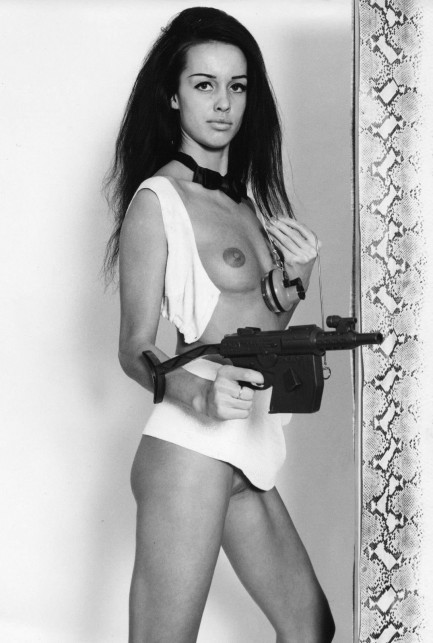 Above is reedy Iso Yban, here pictured with a toy machine gun and not much else. Her various bios say she was born in Essen, Germany, but moved to Paris, where she became a dancer at Le Crazy Horse, and as a model posed under the aforementioned name, as well as Yso Iban, Isi Yban, Marlène Funch, Christina Madison, Belinda, et al. This bold shot was made by French lensman Serge Jacques and it dates from the late 1960s.
---
Can you keep a secret? I'm way ahead of my time.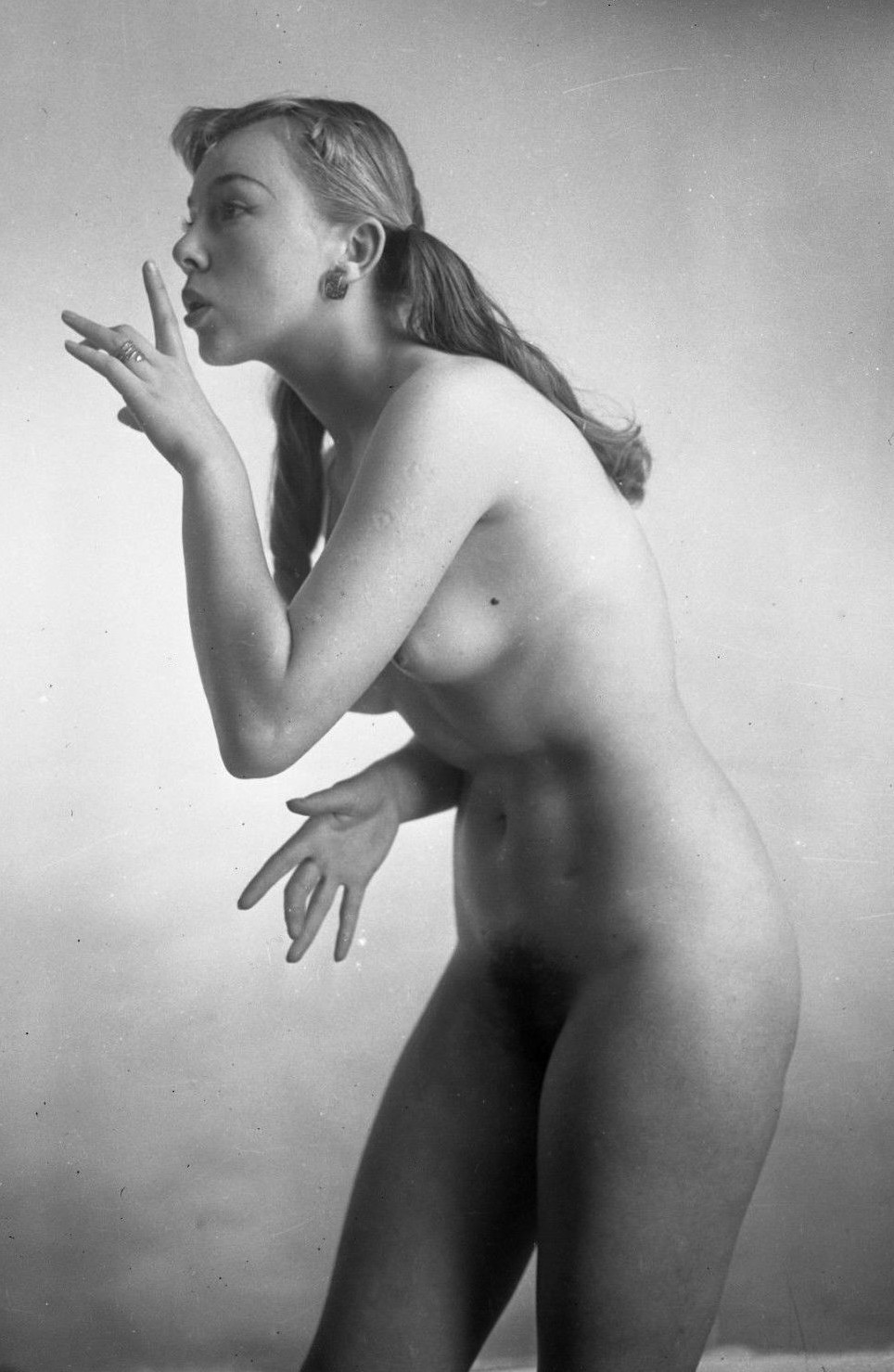 Above is a fantastically beautiful Serge Jacques photo of Belgian actress and
model Dominique Wilms that dates from the early 1950s. Wilms appeared in films such as Poison Ivy, Banco à Bangkok pour OSS 117, and Les femmes s'en balancent, aka Dames Don't Care. Looks like Dom don't care either, as this is a very provocative nude for a working actress of the 1950s. Just a glimpse of pubic hair was enough to get photographers and vendors sent to prison, even in France, where Jacques was based. The shot surfaced years after it was made, we suspect, and we should rejoice that it saw the light of day, because daring Dominique is all that and a box of hot tamales.


---
The science is indisputable. She's causing a sharp rise in temperatures.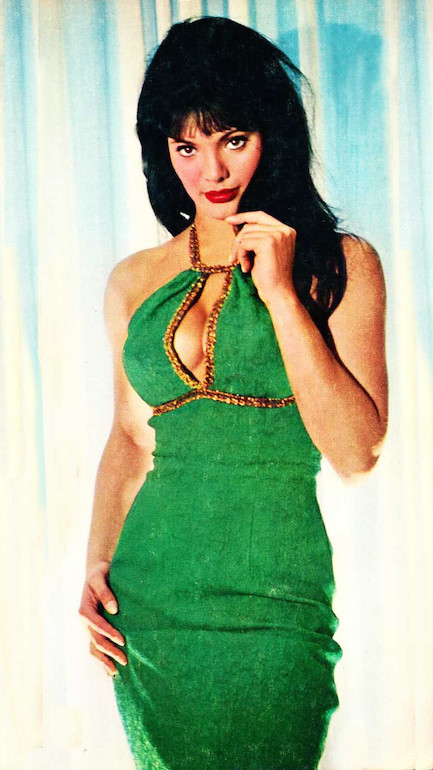 French actress Sylvia Sorrente has a pretty good femme fatale gaze. It's penetrating, and a bit secretive, and might make you feel warm in a funny place. Sorrente had a minor cinematic career but appeared in Taras Bulba il cosacco, aka Taras Bulba, Danza macabra, aka Castle of Blood, and Bikini Paradise. Based on the title alone we'll try to find Castle of Blood. Hah! You didn't buy that for a second, did you? Who wants to deal with a Castle of Blood when there's a Bikini Paradise? We'll report back after we cool down.
---