Sekkusu and you shall find.
The above poster was made to promote the Japanese roman porno flick Sekkusu hantâ: Sei kariudo, aka Sex Hunter, and we should note, as we do periodically, that roman porno films are not porn, but imaginative softcore excursions made by very twisted minds. Proving once again that it's amazing what you can imply when frontal nudity is illegal, here you get a tale about an aspiring ballerina (played by pouty Ayako Ôta in her cinematic debut) and her teacher (Erina Miyai looking her very best) who descend into a bizarre bondage odyssey notable for the fact that most taboos you can imagine are shattered, starting with rape and kinbaku-bi, and ending with handicapped sex and incest. In between you get bottle penetrations, a snowballing, an orgy on swings, and other sexual variations. There's a plot, but not one we'll bother to outline, because it's just a framework for one hundred and seven minutes of determined attempts to shock. Even the magical Miyai can't save this one. Sekkusu hantâ: Sei kariudo premiered in Japan today in 1980.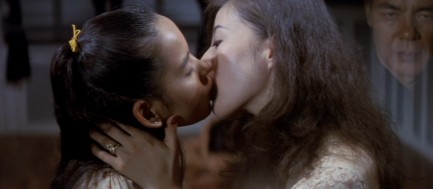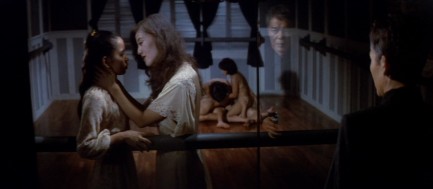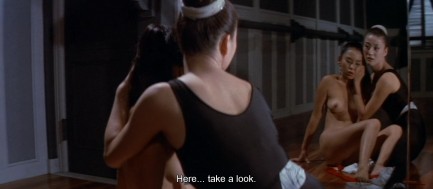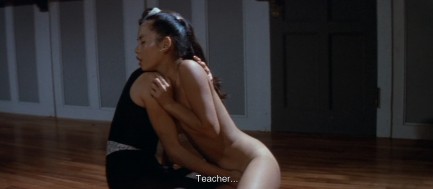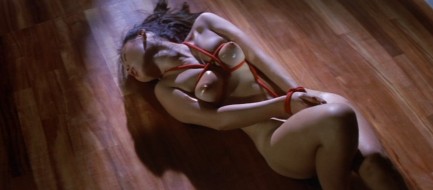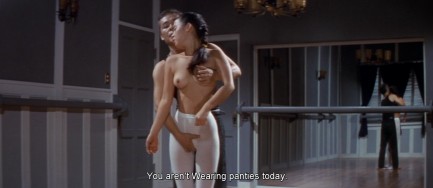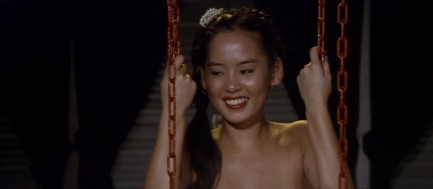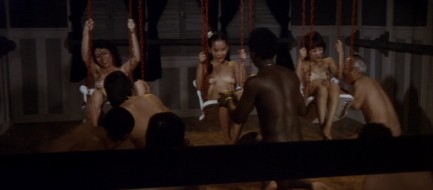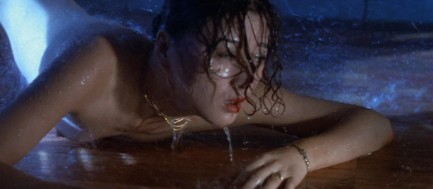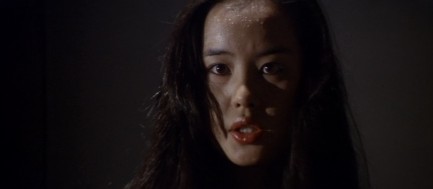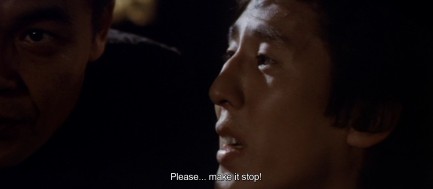 ---
She's going to Rock your world.

Back in 2009 we shared two posters for Meiko Kaji's action-packed pinku Nora-nekko rokku: Sekkusu hanta, aka Stray Cat Rock: Sex Hunter. The above tatekan sized poster is an alternate promo for that film, which premiered today in 1971. It's similar to the version we showed you before but not identical—stripes go the other direction, woman pulling her undies down is missing, inset image of girls torturing a bad boy has been removed. Both posters are tops. Take a close look at the other one here (scroll down a bit).
---
Meiko Kaji actioner serves up blood and guts with a side order of social commentary.
Nora-nekko rokku: Sekkusu hanta, aka, Stray Cat Rock: Sex Hunter is the third installment of a Nikkatsu Studios-produced pentology of loosely connected Stray Cat Rock films. This one attempts to address two real world issues: the notorious Japanese penchant for racism, and Japanese resentment concerning the post-war occupation of their country by American troops. Meiko Kaji and her friends, who comprise a girl gang called the Alleycats, run afoul of a J-supremacist street gang called the Eagles when one of the Alleycats refuses to betray her half-Japanese/half-black boyfriend. Parallel to this, Meiko finds herself drawn to another mixed race boy who happens to be in town searching for his missing sister. The leader of the Eagles, twisted by the traumatic memory of his sister's rape at the hands of American servicemen, goes fully bughouse insane over all this race-mixing and decides to solve it by embarking on a citywide rampage against anyone he thinks isn't pure Japanese. As usual, we won't spoil the film by giving a full synopsis. Find it, rent it, watch it, love it, and then go bash some racists. It's good clean fun. Nora-nekko rokku: Sekkusu hanta opened in Japan today in 1971.


---