Count yourself lucky if your girlfriend only gets grumpy when she's hungry.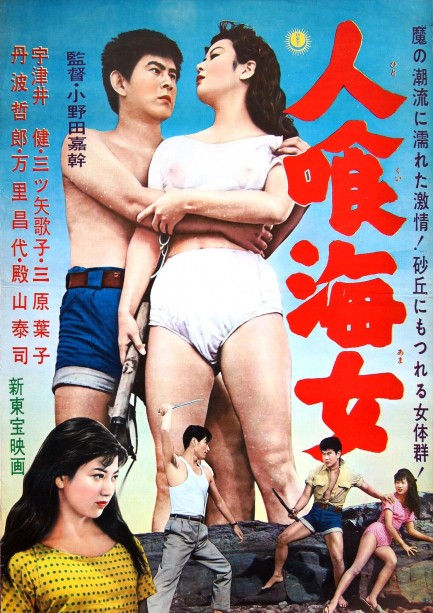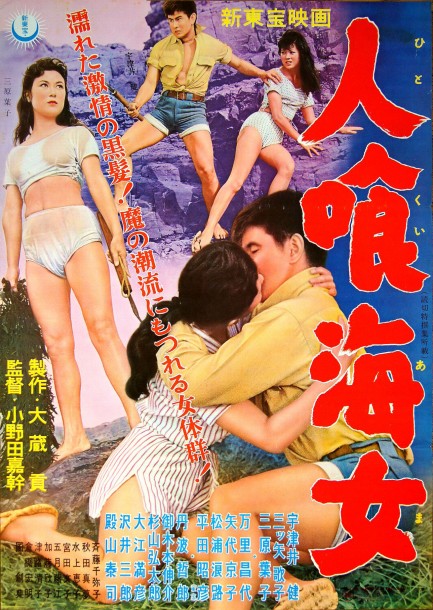 We never considered the possibility that the bizarre Girl Diver of Spook Mansion wasn't the only weird ama movie made, but we're fast learning that these films—an ama is basically female pearl diver—were used as templates for all sorts of bizarre plots. Above you see two posters for Hitokui ama, which is known in English as Cannibal Ama, or sometimes Underwater Murder, and occasionally Man-Eating Girl Diver. It starred Yoko Mihara, and like her earlier outing in Spook Mansion, is currently unavailable to us. In fact, we don't think the movie has been released on DVD anywhere outside Japan. It's too bad, because the whole cannibal idea has us greatly intrigued, but sadly this is one we'll have to wait for. Hitokui ama premiered in Japan today in 1958.


---
Yôko Mihara dives into a family mystery.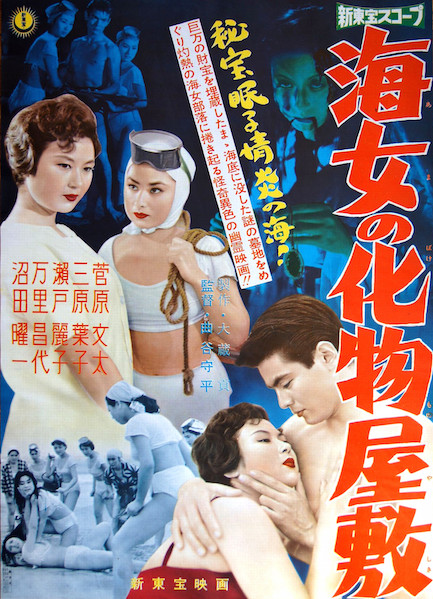 This poster was made for the Shintoho Film Co. genre mash-up Ama no bakemono yashiki. What genres were mashed? The English title should answer that for you—Girl Diver of Spook Mansion. Yes, it's a mixture of an ama flick and— Wait, should we define that for you? We've talked about this a lot, but in case you weren't around for those discussions, ama films deal with female divers who scoured Japan's bay bottoms for pearls, abalone, et al, and, according to strict tradition, did so topless. Look here, quickly. So that idea was combined with a ghost story. We gather that the ama genre was so popular that injecting novelty into it was a can't miss proposition. And in fact, most of the reviews we checked were favorable.

The movie is about an ama, played by Yôko Mihara, living in a creepy old house and being haunted by her younger sister's ghost, which nobody else can see. Though others are skeptical at first, Mihara manages to secure help in the form of Bunta Sugawara. Sounds like a winner to us. Hopefully we'll confirm that later, since this film is actually out there to be seen, but at the moment isn't available to us. At least we found this rare poster. There are a couple of scans of it online, but the version above is better quality than those. We also found a few promo images, and they appear below. Ama no bakemono yashiki, aka Girl Diver of Spook Mansion (another aka was Haunted Cave) premiered in Japan today in 1959.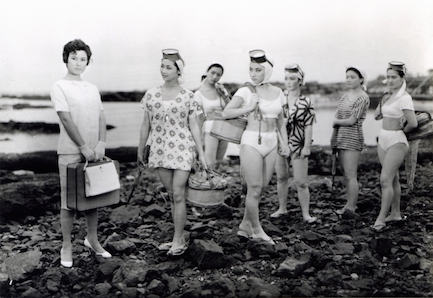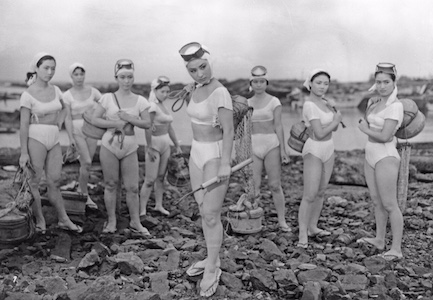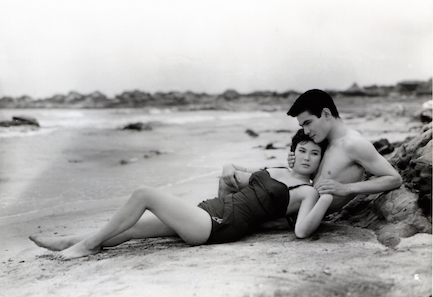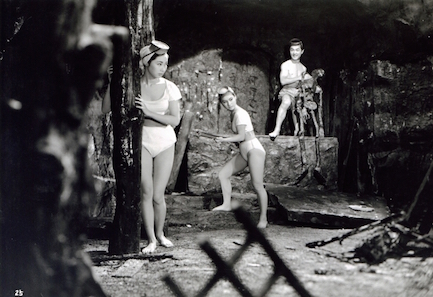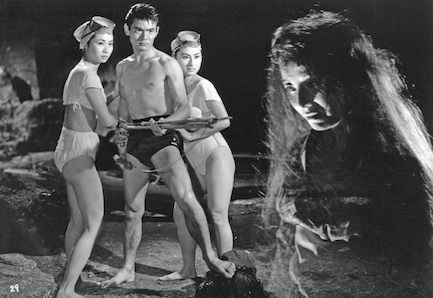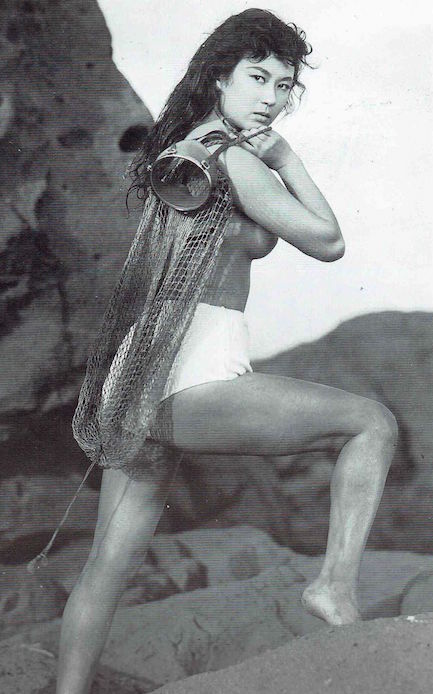 ---
And she's already starting to sprout hair.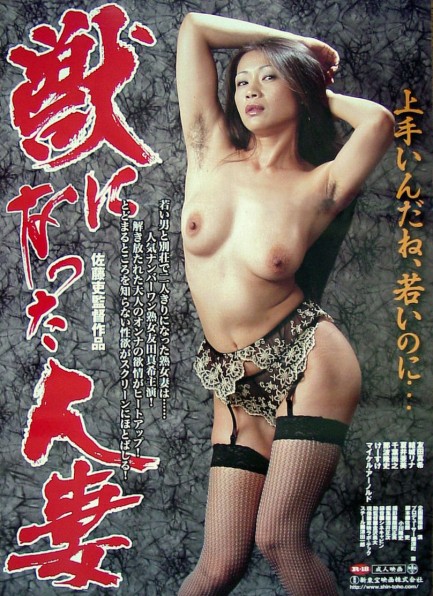 This interesting poster was made for Kemono ni natta hitozuma, aka The Beast: Married Woman, which was produced by Shintoho Company and starred Maki Tomota, aka Maki Tomoda. She's an adult video actress who began her career in Japan in 2002 and today is a popular figure in milf porn. In case you're wondering, they do use the term milf in Japan, but just for effect. The preferred word is actually jukujo, literally "mature woman." Tomoda's armpit hair is not just any armpit hair. It's a trademark. One of her more successful jukujo series has been Kāsan no waki no ke, which means "mother's armpit hair." As we've mentioned before, we're indifferent about female body hair, and it isn't an age thing—we're fully from generation wax. We just feel, you know, her body, her choice. Tomoda probably has hundreds of hirsute images out there, because she's quite well known. This particular film, on the other hand, is not. We couldn't track it down, nor uncover any plot info, though it's an ironclad certainty it's bondage related (hello, de Sade). What we did find were some promo images and we've shared two—nice Maki, and naughty Maki. Kemono ni natta hitozuma premiered in Japan today in 2008.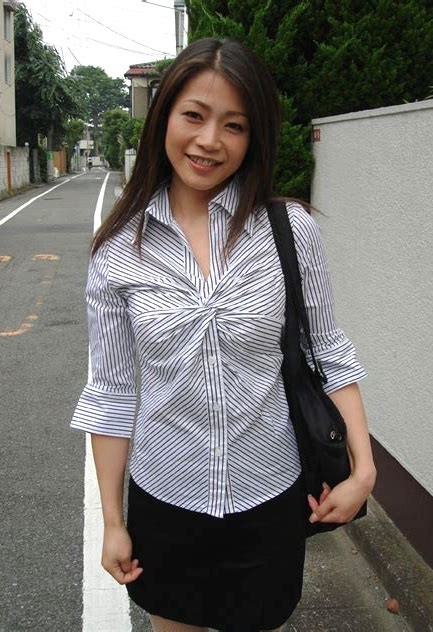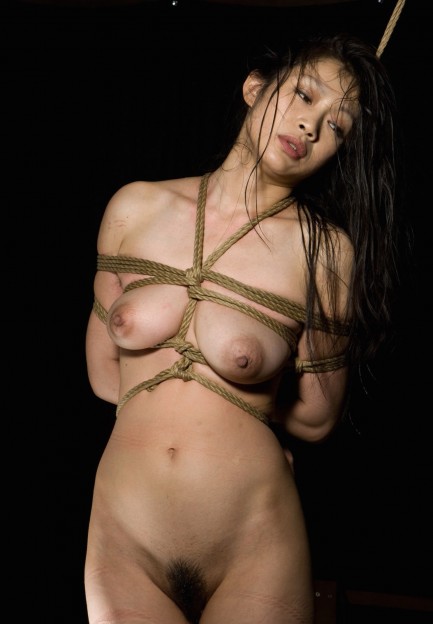 ---