Umpteenth Bond riff is cuter than most but a lot dumber too.
The Bond franchise could be the most imitated in cinema history. Most of the copycats came during the late 1960s. The serious ones are often unwatchable, but the tongue-in-cheek varieties sometimes manage to entertain. The most entertaining aspect of the Bond inspired Some Girls Do is the theme song by Lee Vanderbilt. Which is not a knock on the movie. It's just that the song is that good. We immediately went searching for a version to have as our very own but there isn't one, at least not one from the film, or one without serious sound issues. We're going to keep looking, though. The movie has another plus—the above promo poster made for Belgium, where it was known by the Dutch title God vergeeft... zij nooit, and the French title Dieu pardonne... elles jamais!
As far as the actual film goes, it stars Richard Johnson as Hugh Bond—er, we mean Hugh Drummond—and he's sent to deal with unknown forces determined to stop the development of the world's first supersonic airliner. You get beautiful women with shady intentions, spy gadgets of dubious efficacy, robot femmes fatales, and a super villain hiding in his (almost) impregnable lair. Johnson is reprising his role from 1967's Deadlier than the Male, another pretty cute, marginally enjoyable Bond copy, but here sequelitis has set in—which is to say, this movie is not quite as charming, nor as funny, nor as thrilling as the first. So ultimately, while some girls do, some movies don't, and most viewers shouldn't. Not unless you have a seriously unquenchable '60s spy movie thirst. If so, Some Girls Do might do the trick.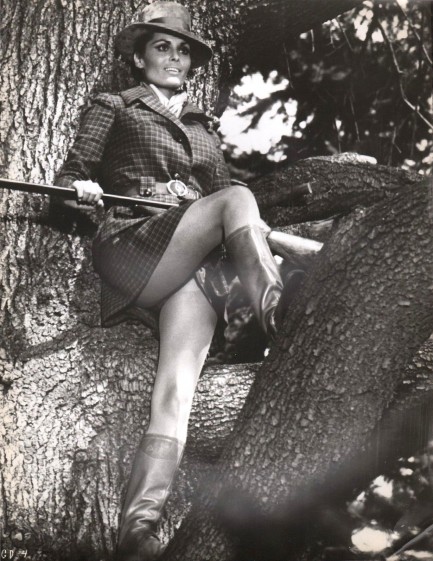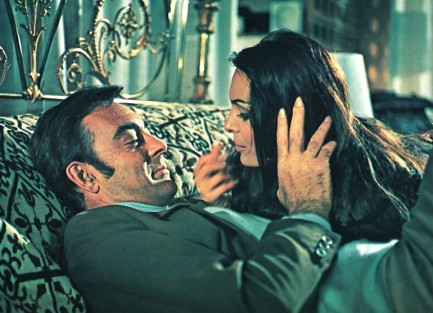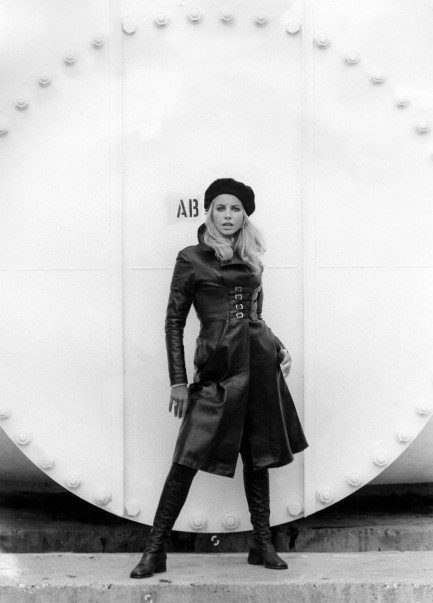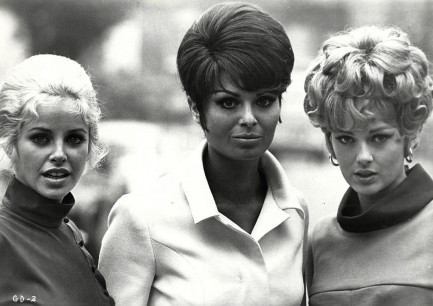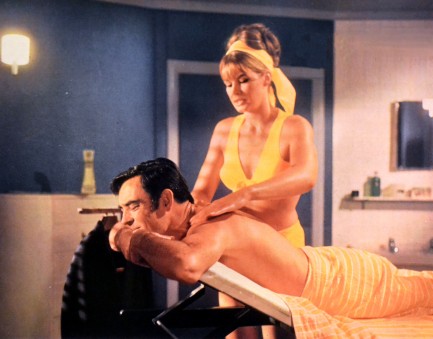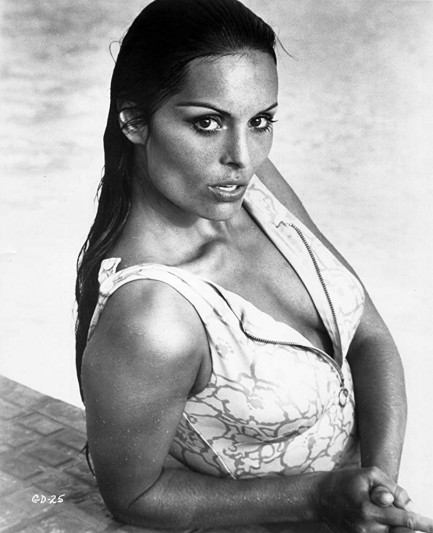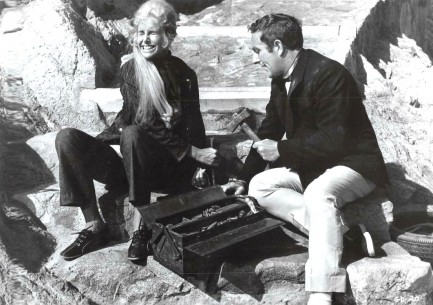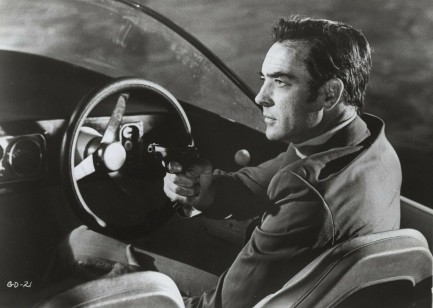 ---
When she tells someone to sleep well she means forever.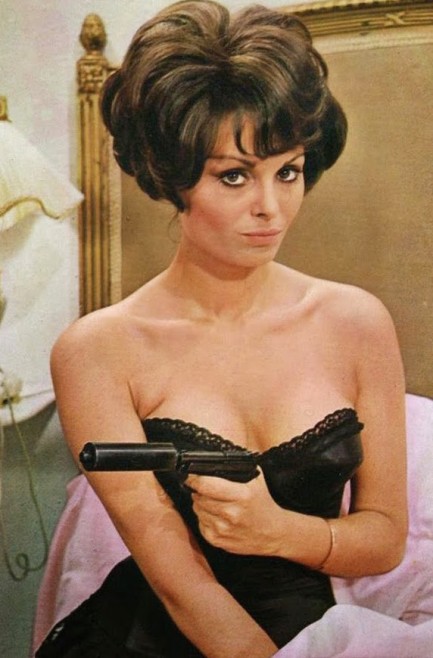 Above, a colorized shot of Israeli actress Daliah Lavi in character as Princess Natasha Romanova in 1966's The Spy with a Cold Nose, which as you can probably guess is about a dog turned into a spy. Silly of course, but this was during the heyday of spy spoofs. In fact, Lavi was in several others—Some Girls Do, Casino Royale, Schüsse im 3/4 Takt, aka Operation Solo, and The Silencers. All were ridiculous. There's nothing ridiculous about Lavi, though. She looks ready to kill in her black lingerie.


---