From stem to stern everything is in perfect condition.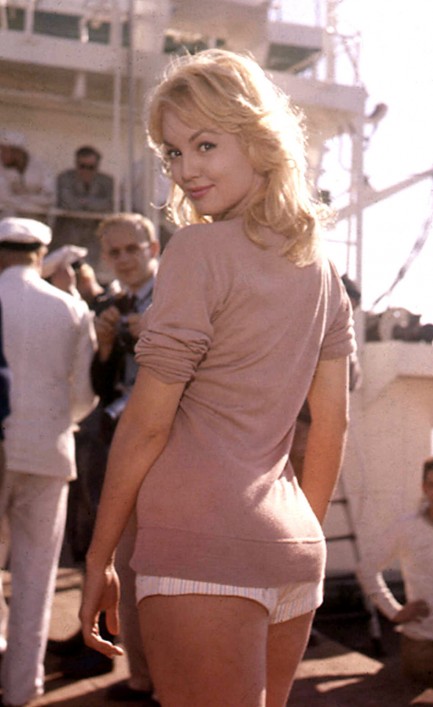 Above: French actress Mylène Demongeot, who we revisit regularly, appears here in another promo image for her 1960 seagoing adventure Sotto dieci bandiere, aka Under Ten Flags. Demongeot took shorts to new heights—literally—which we've talked about before. We should talk about Sotto dieci bandiere too, but it'll have to wait until later.
---
They got wet and I suppose they shrank when they dried. But they still look okay, n'est pas?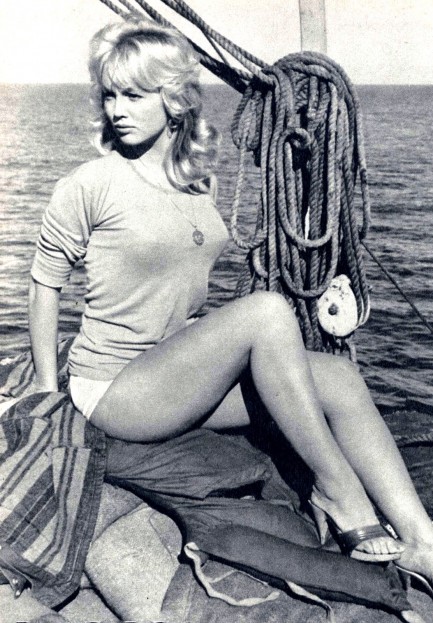 French vision of perfection Mylène Demongeot takes a break while filming the World War II drama Sotto dieci bandiere, aka Under Ten Flags in the Ionian Sea off the coast of Sicily in 1960. She's dressed in character as Zizi, a name we really love, and you're surely wondering how the filmmakers managed to fit a blonde sexpot wearing white spray paint for shorts into a war epic. Well, let's just say if you get all the other historical elements correct, adding a little sex appeal is Zizi. Below you see her putting the legs that launched a thousand fantasies into action, during a scene from the film in which she climbs aboard a boat using a cargo net and miraculously doesn't throw a shoe. You'd think one of those sailors would give her a hand, but then again, maybe that's just not possible. Some say
Demongeot is
no Bardot. We agree—she's all that and more.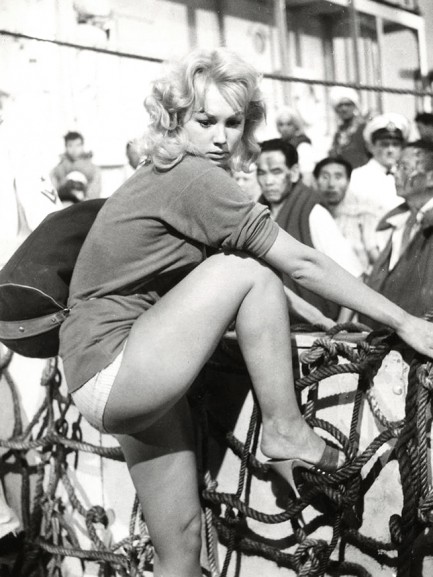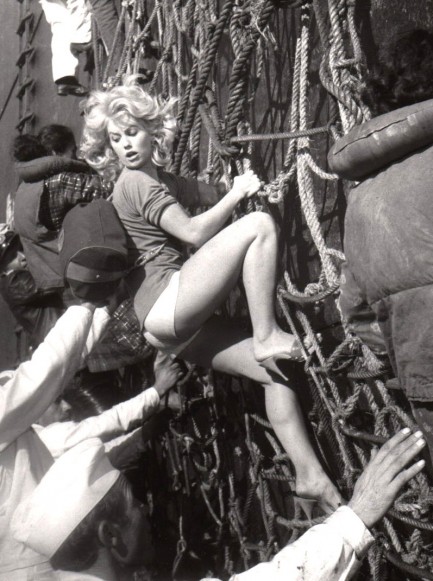 ---