Howell Dodd shows his political side.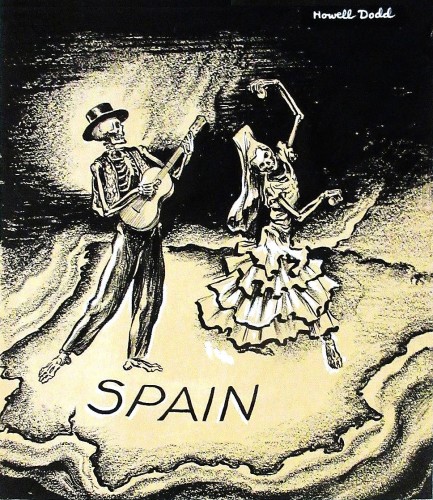 Here's something unusual. This is a piece by legendary men's magazine and paperback illustrator Howell Dodd, obviously political in nature, titled "Danse Macabre" and commenting on Francoista fascism in post civil war Spain. Francisco Franco, like other former European dictators, continues to loom large over the country he ruled. Laws were only recently passed that might allow for his body to be exhumed from the massive mausoleum he had built for himself, for finally making a census of the estimated 500,000 victims of the Spanish Civil War, for investigations into the fates of tens of thousands who disappeared under fascist rule, and to find out what happened to 300,000 children who between 1939 and 1975 were stolen from their parents and adopted by—i.e. sold to—well-connected families. Some of those children even ended up with childless couples in the U.S. and Latin America. So it was quite a danse indeed. We aren't sure how much Dodd was aware of when he painted this item, but the visual is encompassing regardless. You see a couple of close-ups of the piece below, and you can see Dodd in completely different mode here and here.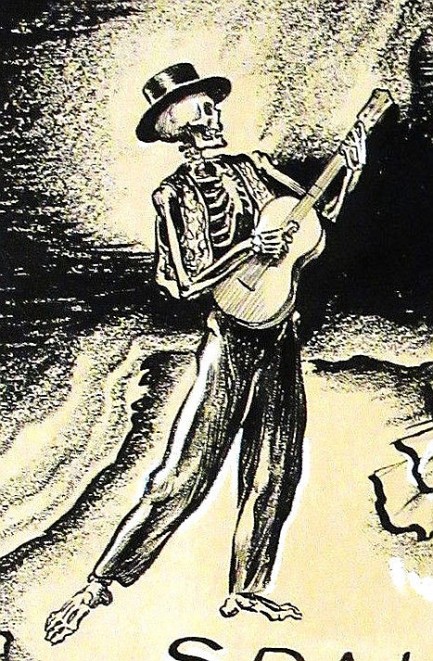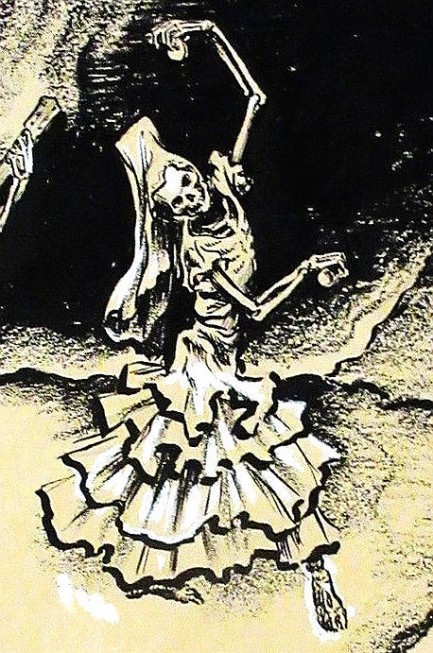 ---
Portrait of the country as a killing zone.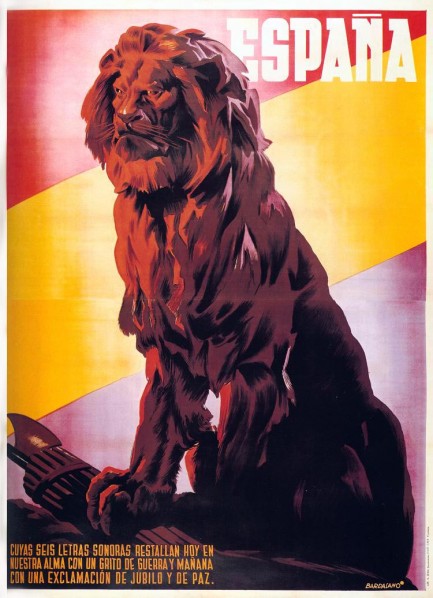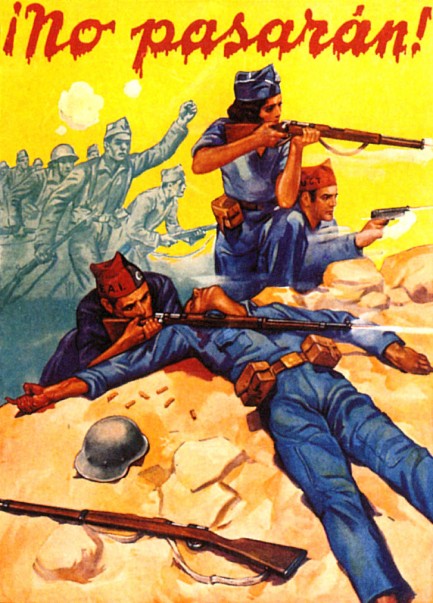 The philosopher Bertrand Russell said, "War does not determine who is right—only who is left." Clever fellow. Above are ten posters from the Spanish Civil War, which pitted brother against brother on the Iberian peninsula during the late 1930s. You can see more here.
---