Sharp curves and unexpected twists in road next 1,000 miles.


Every once in a while we come across a pleasant surprise of a film and Road Games is an example of that perfect nexus where no expectations meet good filmmaking to greatly improve our day. Starring Stacy Keach and Jamie Lee Curtis, Road Games is about an American hitchhiker making her way across the Australian outback the same time a depraved serial killer is loose on the road. She's picked up by truck driver Keach and the two of them come to believe they're following the same route across the country as the murderer. Keach and Curtis are great in this. Even though Curtis's attraction to a porno mustached forty-something can only be explained as a case of outback fever, the May/December storyline is deftly handled and reasonably believable, and the entire movie is given extra dimensionality by vast Australian vistas and witty dialogue. We highly recommend this one. It seems to have been mismarketed as a horror movie back in its day, but really it's just a thriller. Straightforward, well made, and starring two appealing performers, Road Games premiered in Australia today in 1981. You see the Aussie poster above, while the U.S. promo, along with some production photos, is below.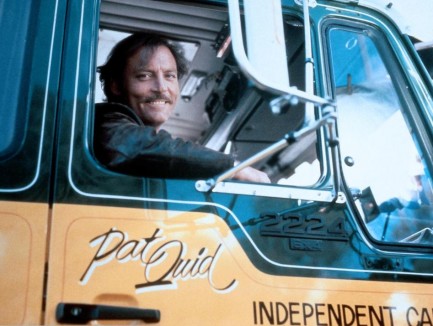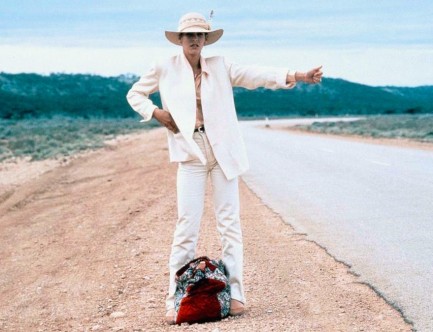 ---
Three Italian covers offer three visions of Mickey Spillane's hard-boiled Mike Hammer classic.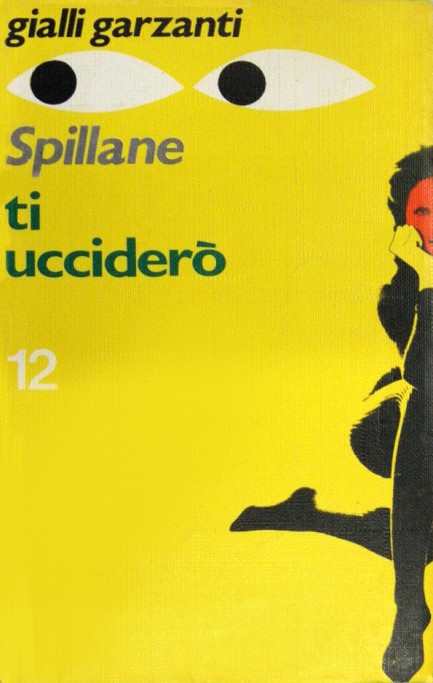 The top cover for Mickey Spillane's Ti ucciderò was painted by the excellent Giovanni Benvenuti for Garzanti in 1957. You can see the artist's signature more or less in the middle of the cover. The title Ti ucciderò means "I will kill you," which is considerably less evocative than the original title I, the Jury, but maybe that just doesn't translate well in Italy for some reason. The second cover is also from Garzanti and dates from 1972. The shifty eyes at top were a design element on all the Spillane covers from Garzanti during the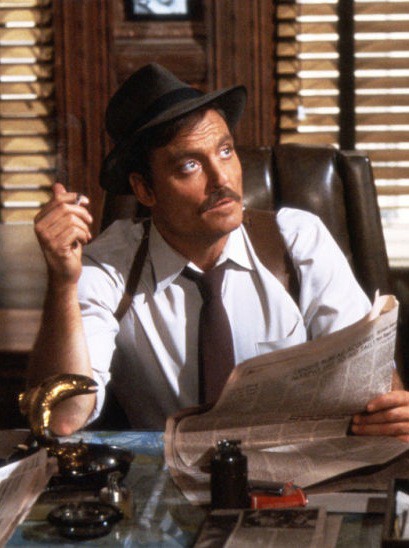 period. Last you see a 1990 edition of I, the Jury published by Oscar Mondadori, and though we don't know the artist, it's interesting to see a book appear so late with a painted cover. The detective on that one, if you take a close look, is the actor Stacy Keach. He was starring as Mike Hammer on an American television show called The New Mike Hammer, from which you see a still at right, and the Mondadori book was a tie-in for when the show hit Italian television. All three covers are nice, but Benvenuti is tops, as always.
---
Hush-Hush News publisher Myron Fass was the king of sleaze.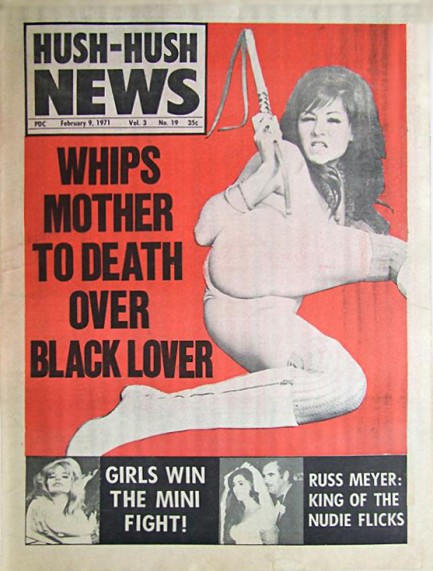 Hush-Hush News is a fresh addition to the Pulp Intl. tabloid collection, and though it's an obscure imprint, it was owned by Myron Fass, who was one of the kings of American sleaze publishing during the sixties and seventies. He started as a comic book artist in 1946, and worked in that field until the mid 1950s. The satire magazine Lunatickle was his first publishing venture, and he moved into tabloid publishing soon afterward. Fass specialized in one-offs—editions meant to be printed only once. During the height of his empire he published fifty titles a month, covering any subject matter he thought would sell—wrestling, UFOs, punk music, horror movies, conspiracy, psychic phenomena, and so forth. His celebrity mags included Cockeyed, Exposed, The National Mirror, and Pic, all of which we'll show you later. The above paper hit the streets today in 1971, and it features the usual combination of sexual teasing and race-baiting, but the most interesting thing to us is the shift we see inside from old to new school Hollywood. People like Stacy Keach, Patty Duke, and Steve McQueen are featured, while Hollywood gods like Frank Sinatra and Cary Grant have virtually faded from the scene. But the new school stars perhaps didn't capture imaginations like the old guard, because in a few more years, a market that had once been glutted with tabloids would feature only a few. We'll have more issues of Hush-Hush News in the future.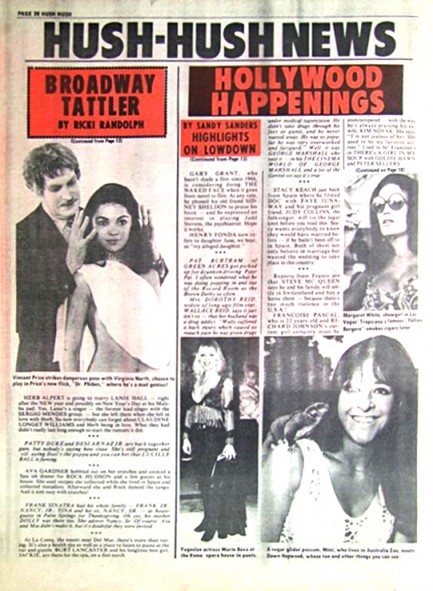 ---