Aussie publisher beats the life out of a classic Howell Dodd cover.
Didn't we just share a cover for Whip Hand? We did, but that was a totally different book. That was Whip Hand by W. Franklin Sanders, 1961, and this one is Whip Hand! by Hodge Evens, 1952. And as you can see below, this is yet another book for which the art was copied by a foreign publishing company—Sydney, Australia based Star Books, in 1953. It may seem impossible that Dodd didn't know of this, but back then it was indeed likely he had no clue. And even if he did know, there's little he could have done. Whoever painted this was not credited, and why would they be? Compared to Dodd's original it's pretty limp.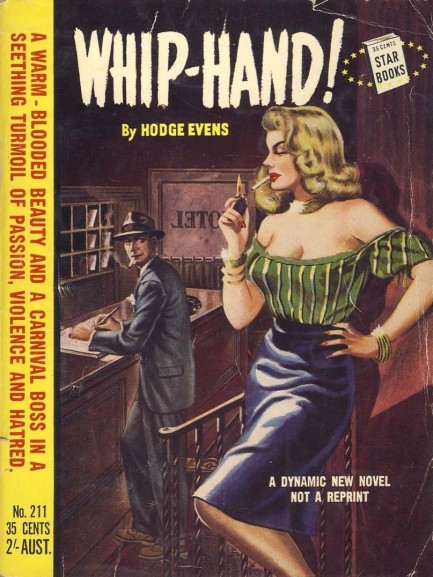 ---
Would you be terribly disappointed if I chose gluttony? We'll do lust next, I promise, but right now I'm starving.
Above, another theft from Pinterest, Nicholas Spain's Name Your Vice, for Australia's Star Books, 1963. Spain was really Michael Skinner, a British author who also wrote as Alix De Marquand and Cynthia Hyde. The artist behind this cover is unknown, and it may even be in the public domain if the fact that it's being sold online as a postcard is any indication. It's a bang-up job in any case.
---
Seventeen thrillers from swinging sixties.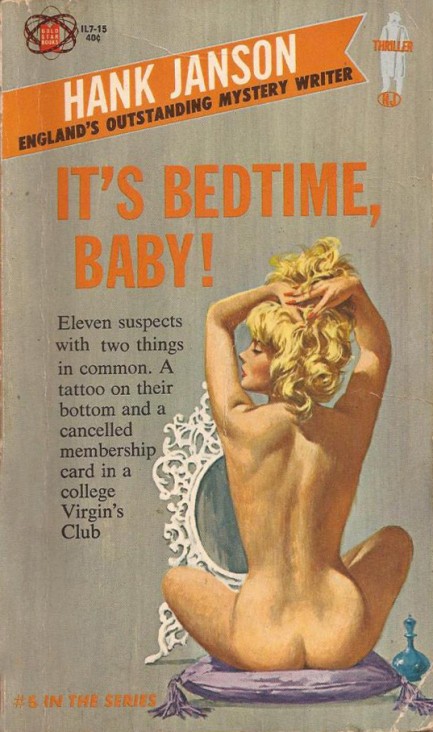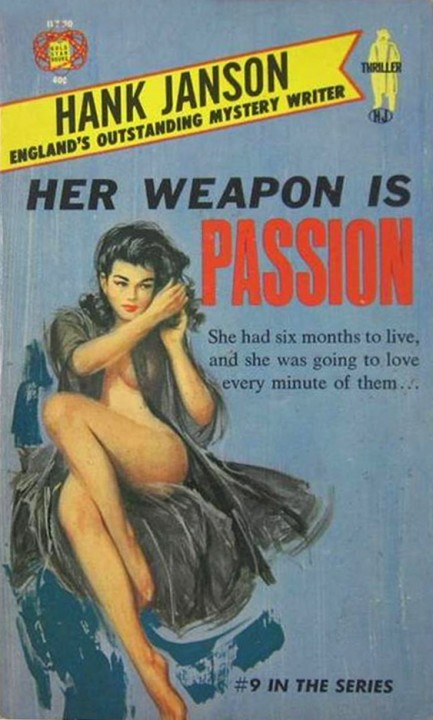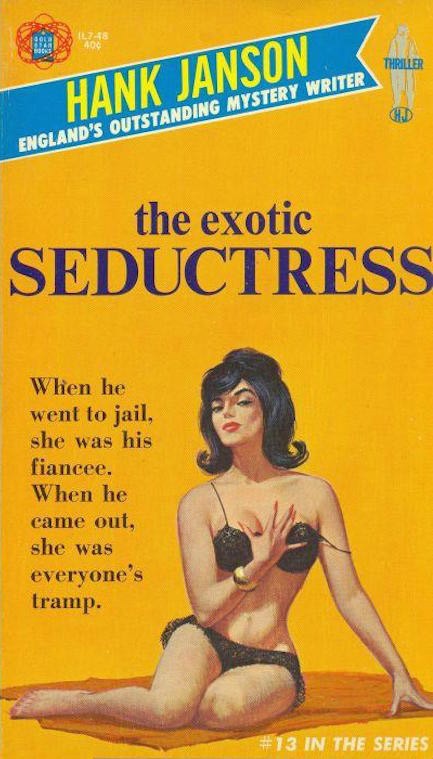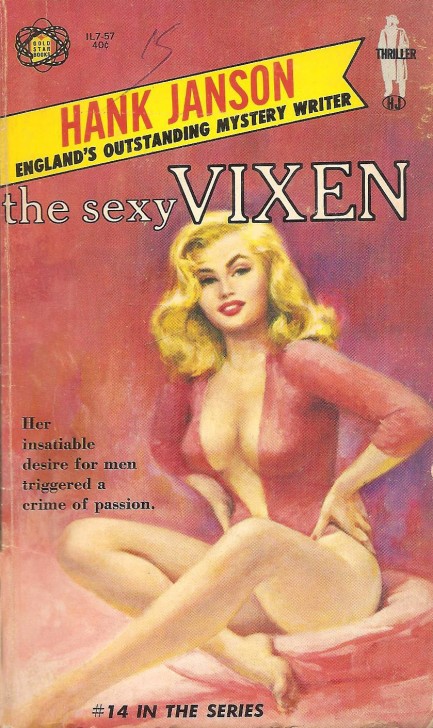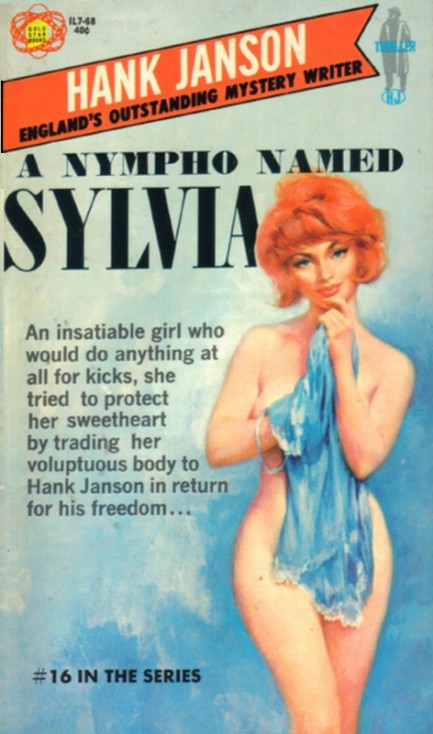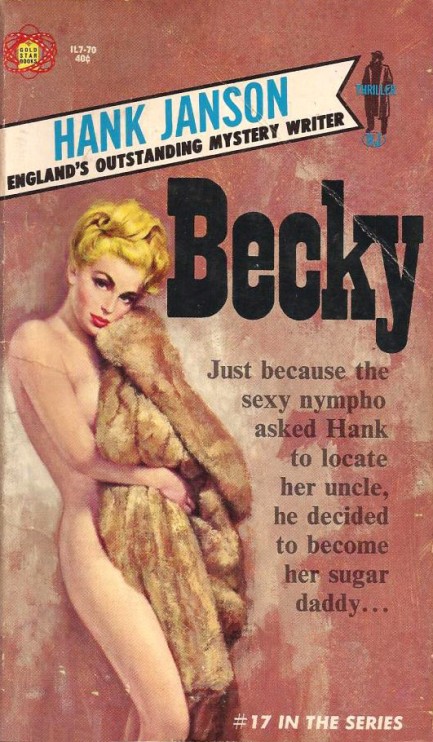 Above, seventeen covers from Gold Star Books for Hank Janson's, aka Stephen Daniel Frances's, best selling and highly sexual Hank Janson series, starring a tough reporter who shared a name with the author's pseudonym. We think these represent the complete run of Janson books published by Gold Star, though there are more entries in the series. Later novels were written by Victor Norwood, Harry Hobson, and D.F. Crawley. The excellent art is from Paul Rader, Harry Barton, and Robert Maguire, circa 1963, 1964, and 1965.
---