Alexandra Hay gives convicted criminals much needed re-entry assistance.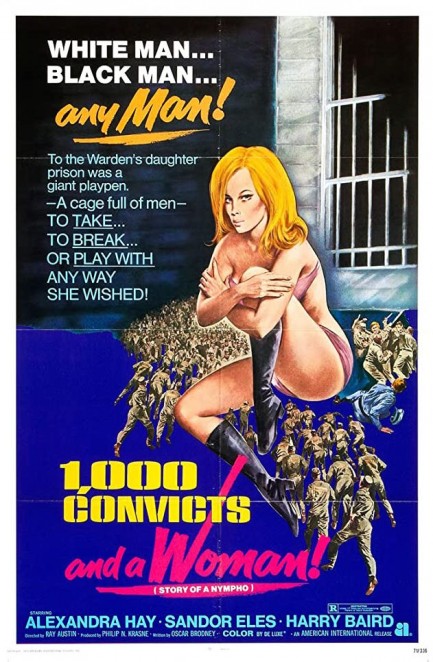 What happens when a prison warden's nympho daughter goes to live with her father at a progressively managed correctional institute where the inmates are allowed to roam free over the grounds? You can probably guess. 1,000 Convicts and a Woman has a cartoonishly low rent poster, which is appropriate, because the movie is cartoonishly low rent too. Alexandra Hay stars as Angela, the constantly giggling, hot-blooded daughter who uses her feminine wiles to get some jailhouse lovin' under her father's too-trusting nose. This is often classified as a sexploitation movie, and that's technically true, but it's lightweight, and not very racy. In fact, it was originally released under the innocuous title Fun and Games. Only for its U.S. run was it called 1,000 Convicts and Woman, as well as Story of a Nympho. Both those titles are false advertising, but the movie is probably still worth a glance. It premiered today in 1971.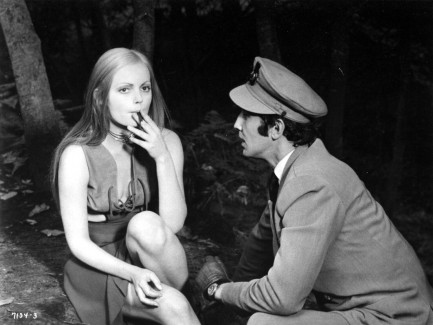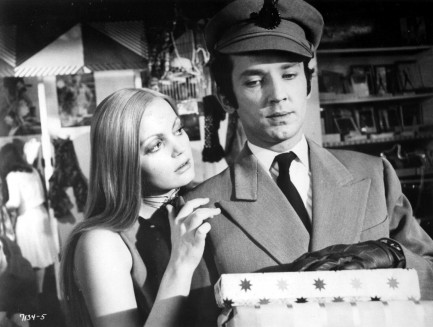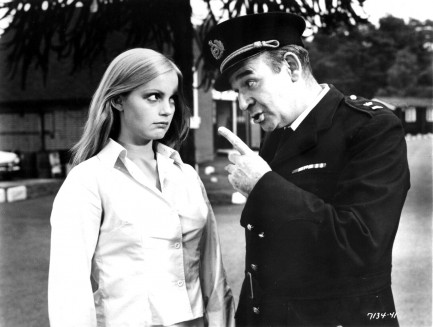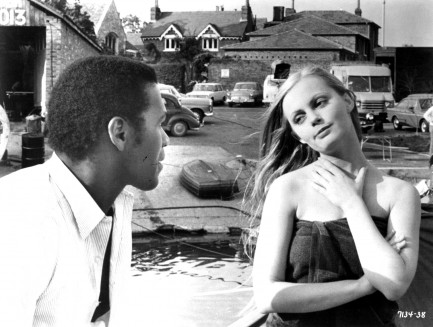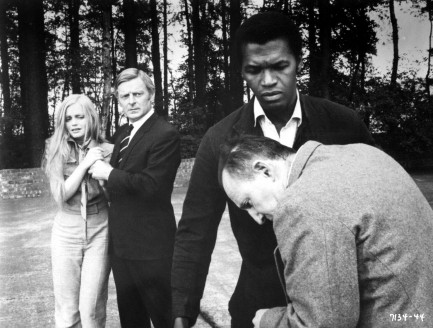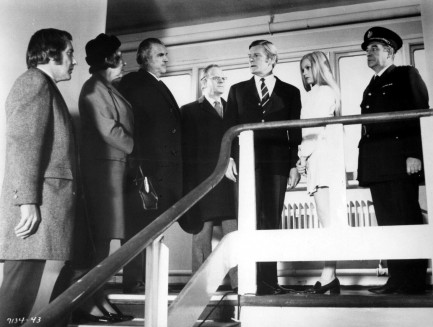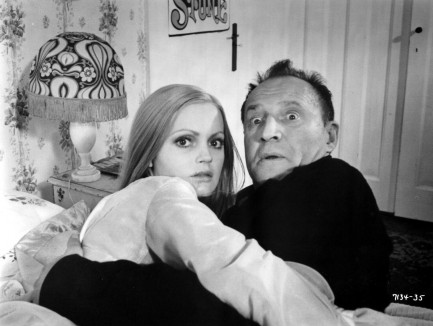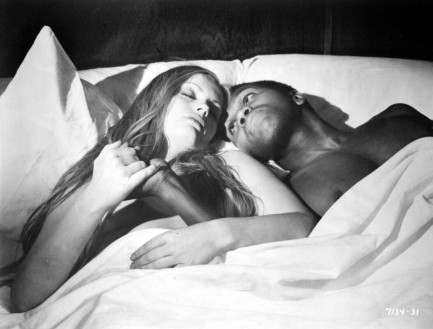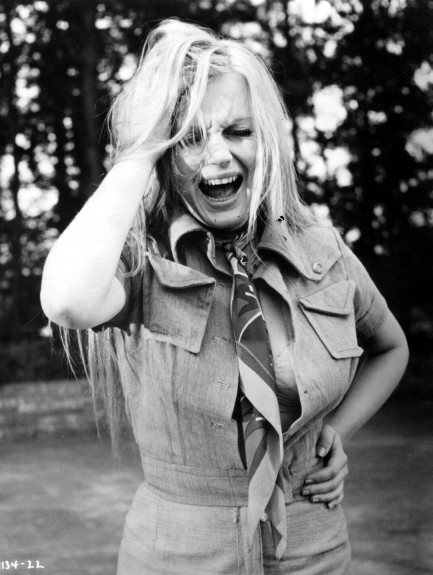 ---
Yet another attempt to constrain a woman's sexuality ends in disaster.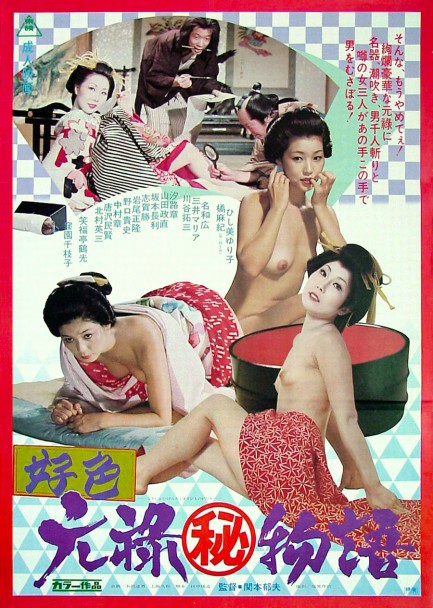 Kôshoku: Genroku (maruhi) monogatari, aka Story of a Nymphomaniac is the tale of a free-spirited woman living during Genroku era Japan who wants to be happy but can't seem to find the right guy. Natsu, played by the lovely Yuriko Hishimi, who you see in a promo shot below, is always horny (she believes semen nourishes her), and always conniving (at one point she pretends to be pregnant—complete with a pillow under her kimono), but her troubles don't stem from her sexual urges. No, they stem largely from male assumptions that she's available to any of them. Indeed, the fictional character of Natsu may live in the 1600s, but her problems are very real-world 2015. Yet she isn't blameless. She digs a kimono merchant and won't leave him alone even though he's married. Bad things are bound to happen. Turns out matrimonial vows are elastic to him too. Bad things are really bound to happen. While all this is done with utter seriousness, there are also bizarre comedic bits here. What can you say about a movie in which a snake crawls in a woman's pussy and she thinks it's her lover getting frisky? And what can you say about a movie that features vaginal squirting so copious people nearby grab umbrellas for protection? Words fail us. A direct translation of the movie's Japanese title would be "Amorous Genroku (secret) story." Well, there's no secret here—Natsu is a nympho. But despite all her ups and downs she comes away feeling just fine about herself. And so do we. Kôshoku: Genroku (maruhi) monogatari premiered in Japan today in 1975.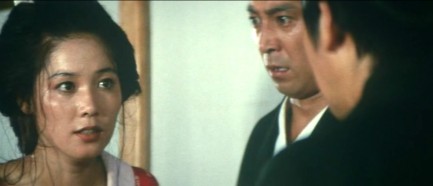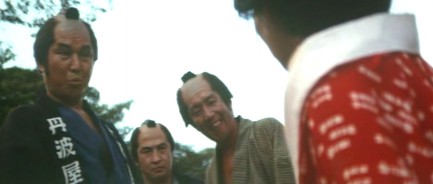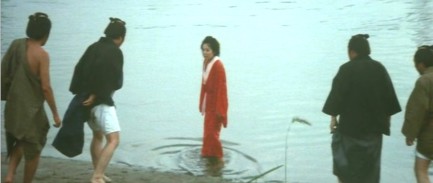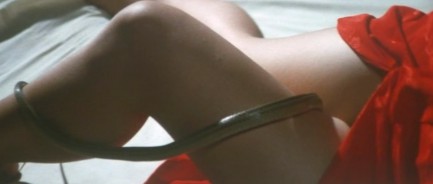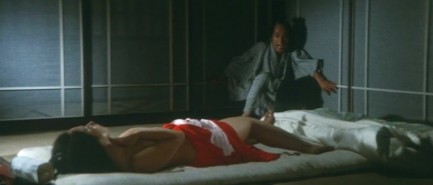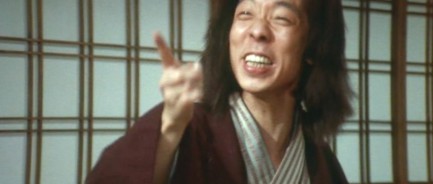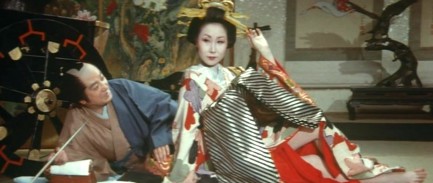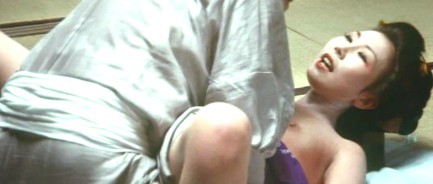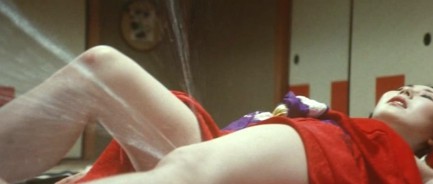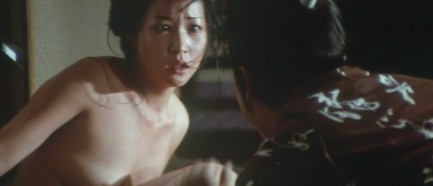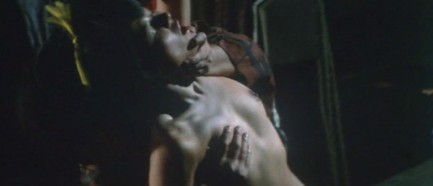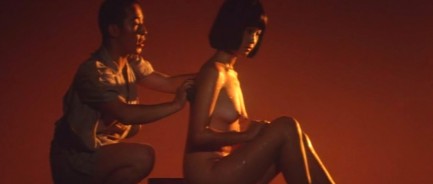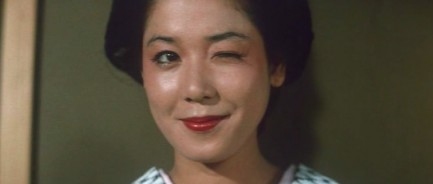 ---