The mile high club and beyond.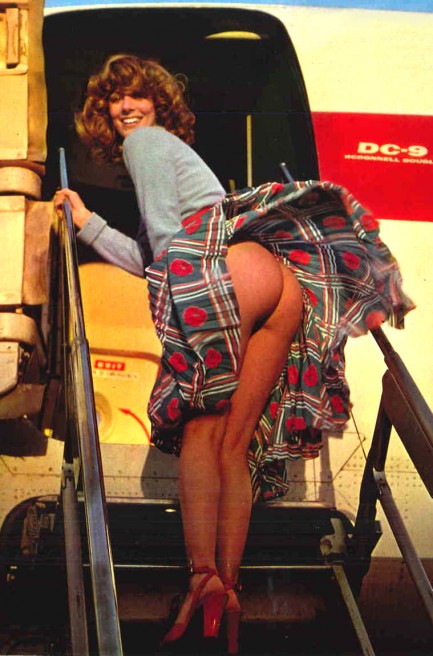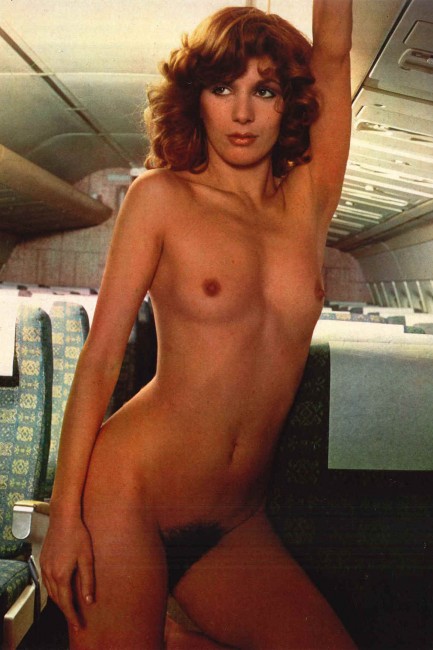 Stefani Casini has appeared in dozens of films, playing notable roles in Suspiria, Blood of Dracula, and Andy Warhol's Bad. None of those parts are as notable, in our opinion, as these photos of her playing around on an old Itavia Aerolinee DC-9. Itavia went out of business in the early 1980s, but Casini kept right on going and she's still acting today, with a headlining role in the well reviewed 2019 drama Dafne. We couldn't locate an actual date on these pix, but they're probably from around 1978.


---
The world of professional ballet is absolute murder.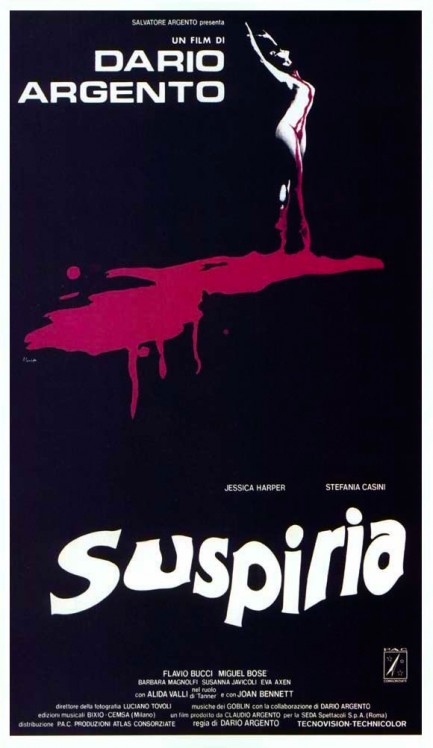 Suspiria is a legendary giallo, praised by horror fans and mainstream critics alike, and slated for a splashy 2018 remake. The fact that it's being remade is understandable—from Hollywood's perspective it fits with action and horror movies such as Turistas, Hostel, A Lonely Place To Die, Land of Smiles, Taken, et al that over the last decade or so have warned Americans that horrific things will happen to them if they travel overseas. In Suspiria an American dancer gains admittance to a prestigious West German ballet academy, but arrives just in time for a nightmarish series of murders. Jessica Harper stars as the ingenue trapped in this mostly blood red dance academy, a stranger in the strangest land, beset by unexplained illnesses, hallucinatory events, and vicious nocturnal terrors.

Suspiria piles the horror stylings on—from Dario Argento and his surreal direction, to Luciano Tovoli with his baroque lighting schemes and supersaturated colors, to the maggot wrangler who produced many more maggots than could have been reasonably expected, to the scorers (Argento among them) who came up with a percussive and discordant soundtrack that could rattle a bomb disposal robot. The first murder is nothing short of operatic, complete with a shot of a knife piercing the victim's exposed heart. The only real question going forward is whether Argento can possibly keep reaching such heights. And the answer is Suspiria, its brilliance outshining its flaws, is a classic for a reason. The poster above is a classic too. It was painted by Mario de Berardinis to promote the film's premiere in Italy today in 1977.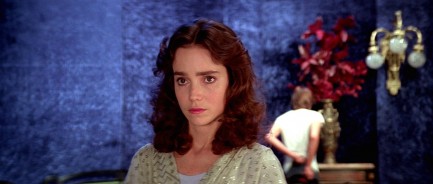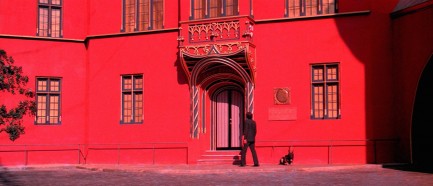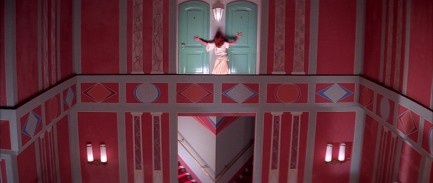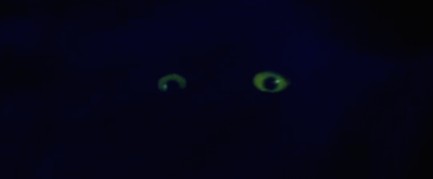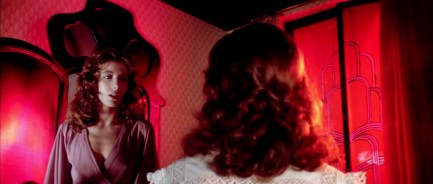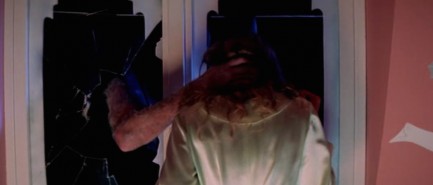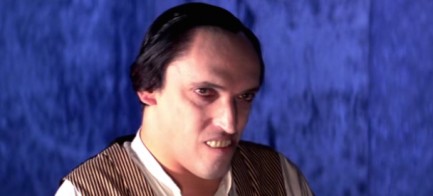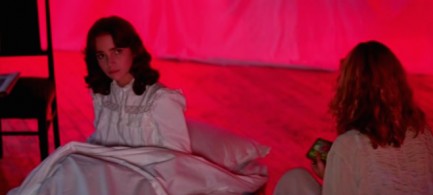 ---
Horror is a universal language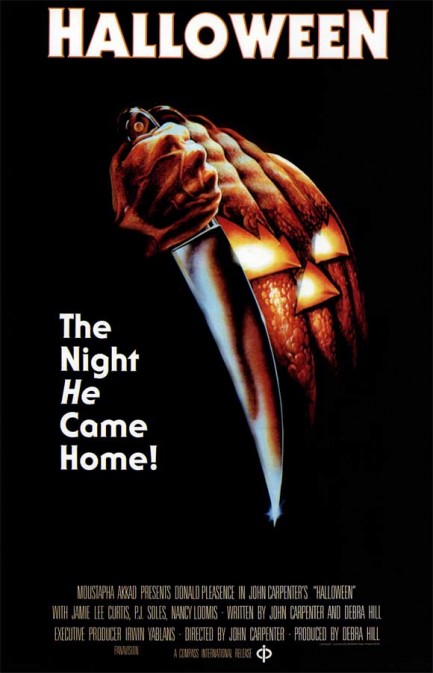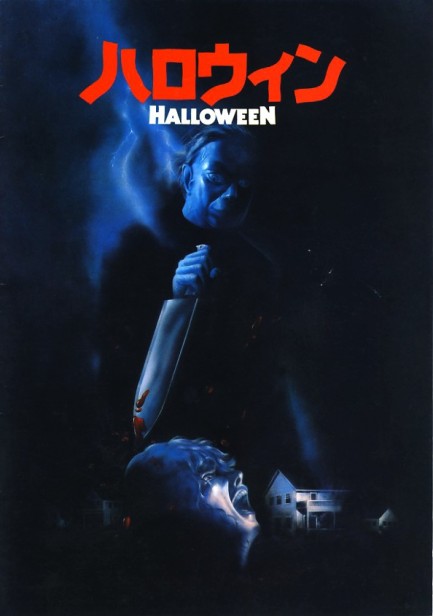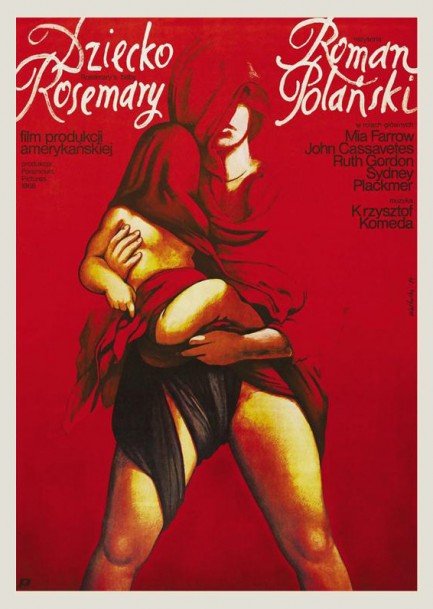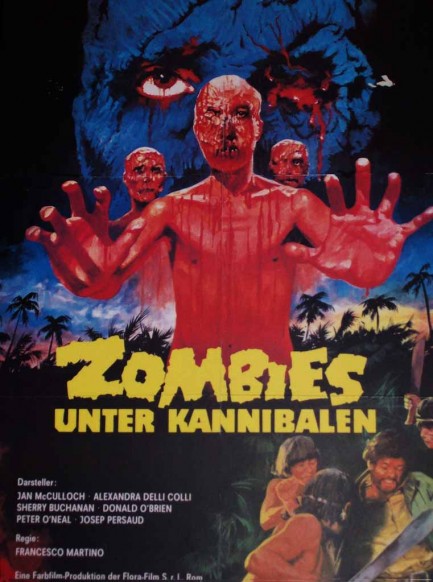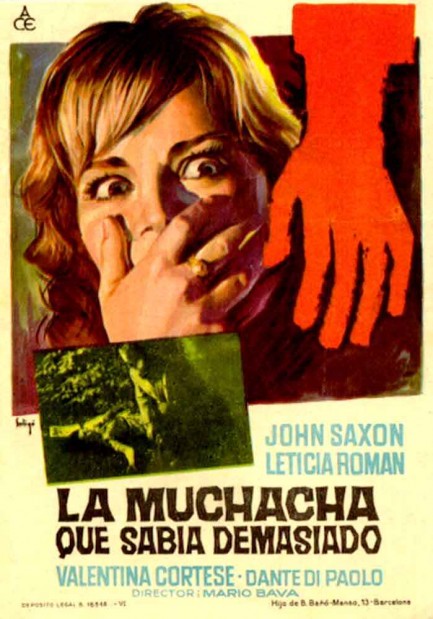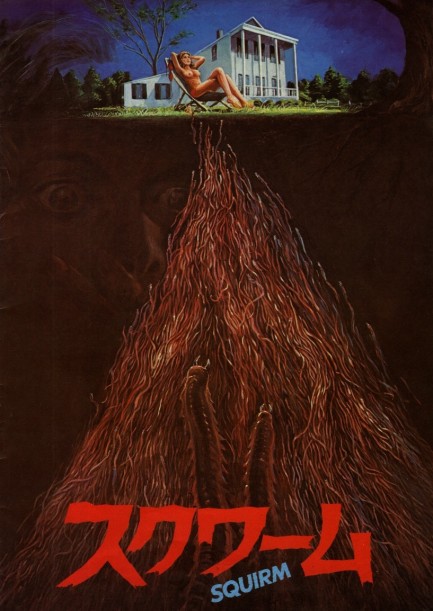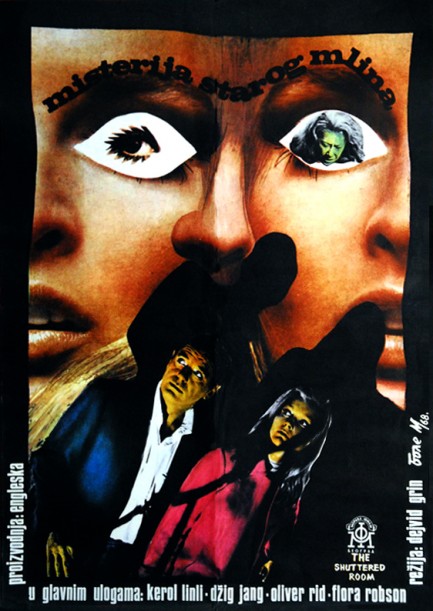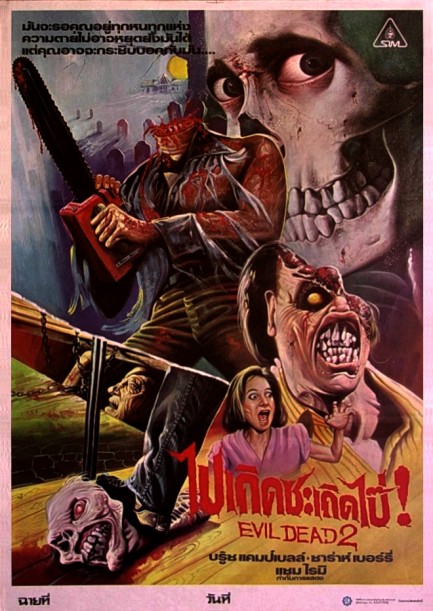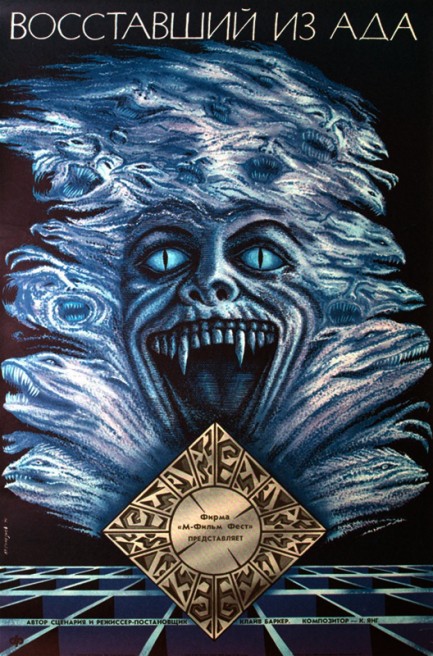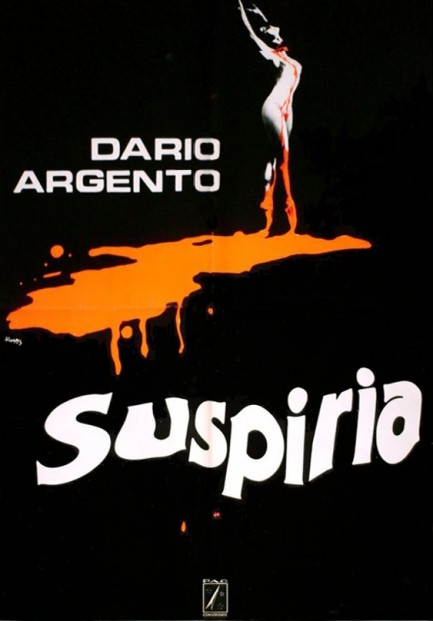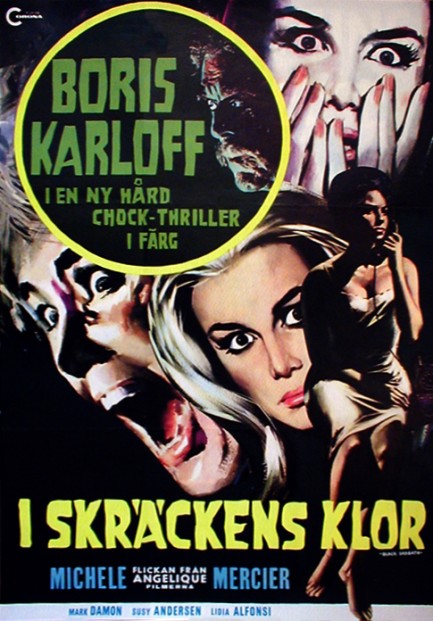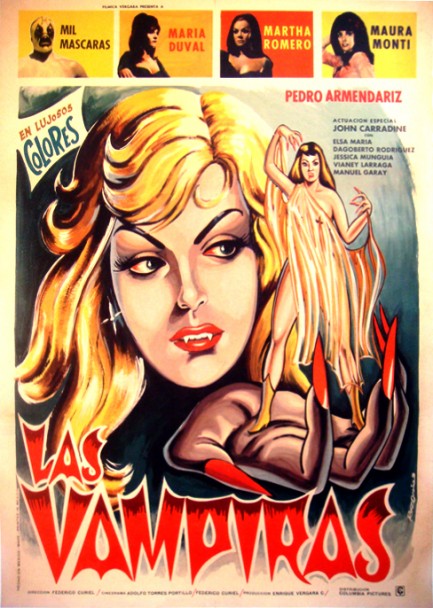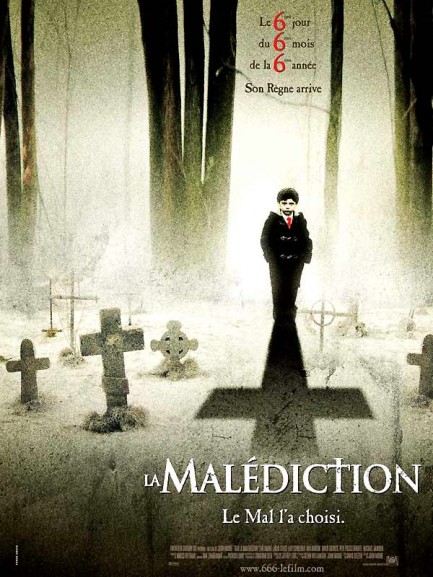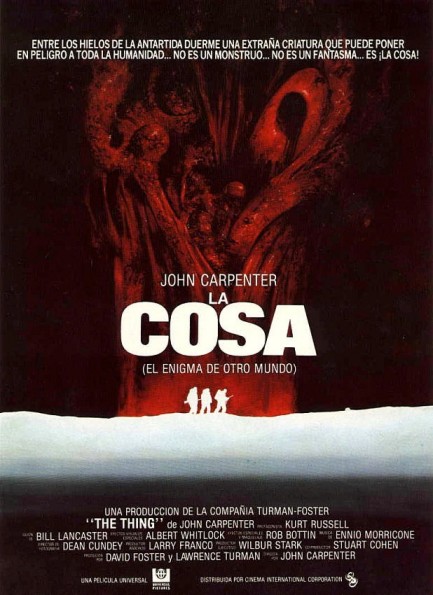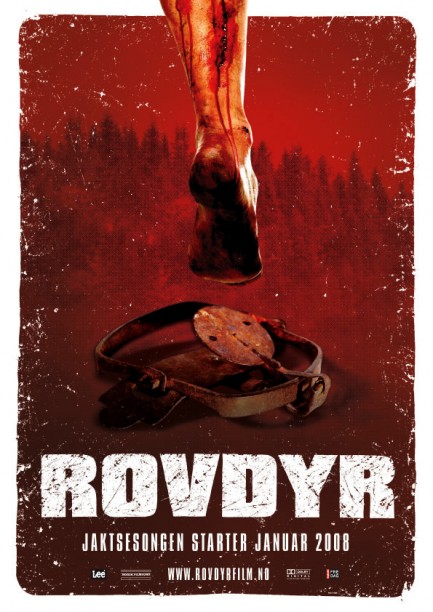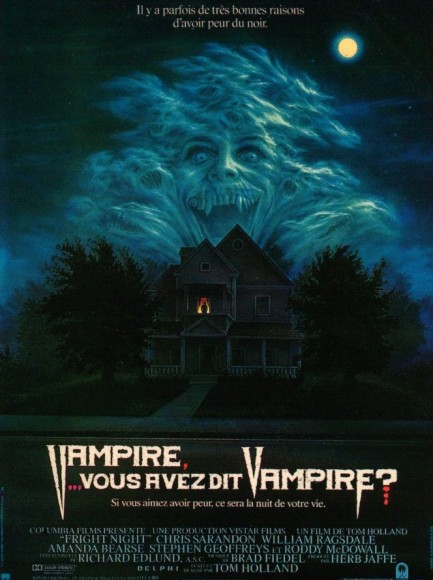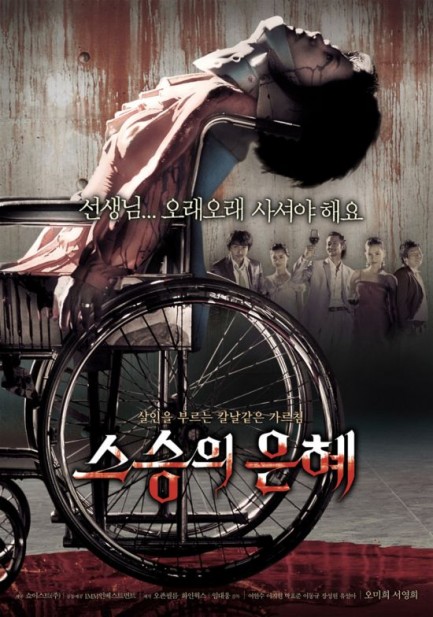 Above is a worldwide assortment of the creepiest posters we could find in honor of Halloween. Interestingly, Halloween is getting more popular internationally all the time. Where we live it was virtually ignored as recently as ten years ago, but nowadays it's not a rarity to see both kids and adults dressed in costumes for the occasion. Trick-or-treating hasn't quite taken hold, just because the layout of the communities don't really allow for it, but adopting new personas or playing characters is something everyone seems to love, no matter where they live. Everyone likes a good scare, too, and these films do the job nicely. They are Halloween, Halloween again, Rosemary's Baby, Zombie Holocaust, The Girl Who Knew Too Much, Squirm, Return of the Living Dead 2, The Shuttered Room, Evil Dead 2, Hellraiser, Suspiria, The Incredible Shrinking Man, Vampire Women, The Omen, The Thing, The Shining, Backwoods, Fright Night, and Seuseung-ui eunhye. Happy trick-or-treating.
---