A trapper's job turns into a battle of wits and a test of survival.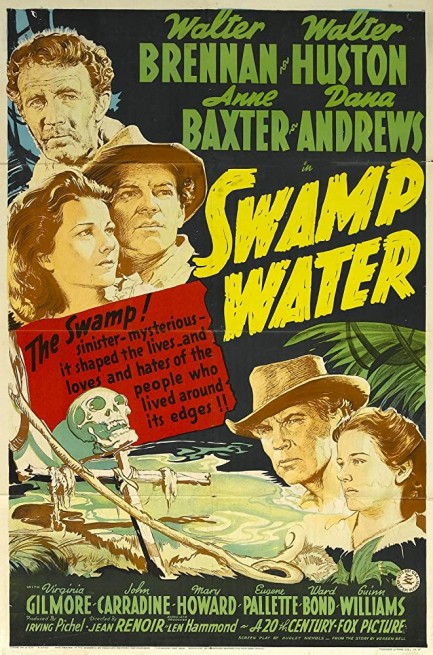 The movie Swamp Water is based on Vereen Bell's 1941 novel of the same name. We read the book a while back and loved it, so having a look at the movie adaptation was mandatory. Jean Renoir directs a heavyweight cast: Walter Brennan, Walter Huston, Dana Andrews, an eighteen-year old Anne Baxter, and even John Carradine. Brennan is the key character, playing a murder suspect hiding in the Okefenokee Swamp. He's considered an all-time great actor, and here he plays a backwoods good ole boy, mouthing dialogue like, "I bet I been cottonmouth bit a dozen times." When we heard that line we had to laugh, because it prefigures his famous soliloquy from 1946's To Have and Have Not about being "bit by a dead bee."
There's more excellent dialogue in this. Our favorite line: "It's gettin' so I don't expect nothin' from you 'cept a bossified tongue and a cussin' out."
While the script is fun, we didn't think Bell's book would be easily adaptable and we were right. One of the pleasures of the novel is its extensive focus on the geography of the swamp, but there was no way that could fit into the film. The air of deep foreboding and mystery is also missing. For those and other reasons what you end up with is a so-so old movie made from an excellent old book. The script closely follows the source material, so if you want to know a bit more about the plot, we posted a short write-up on the novel here. Swamp Water opened across the U.S. in November 1941, but before its national debut had a special premiere in the town of Waycross, Georgia, where much of the movie was made. That was today, 1941.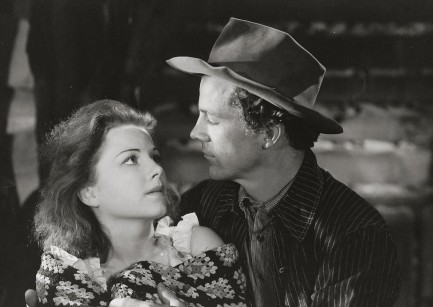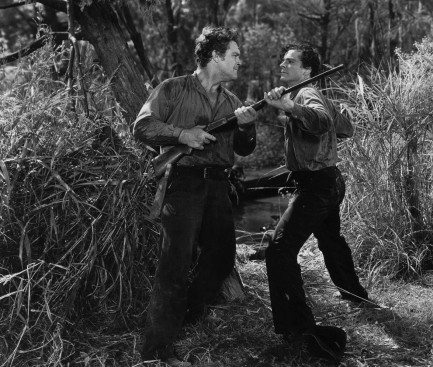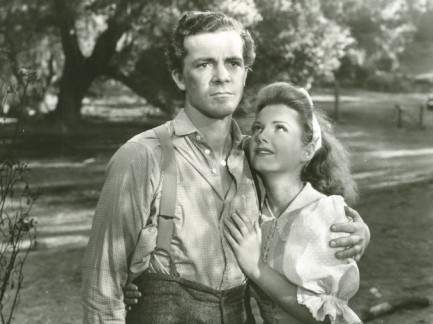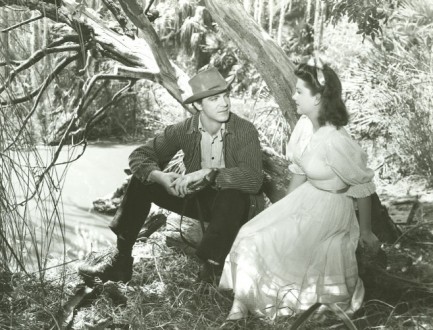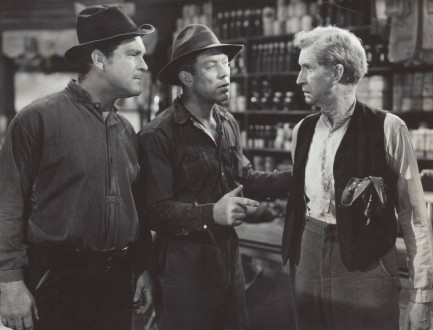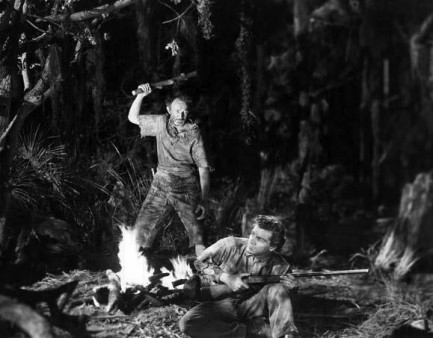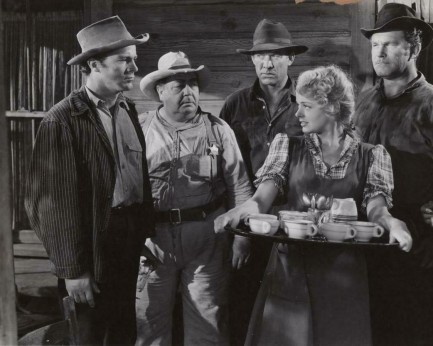 ---