Money is always greener from a distance.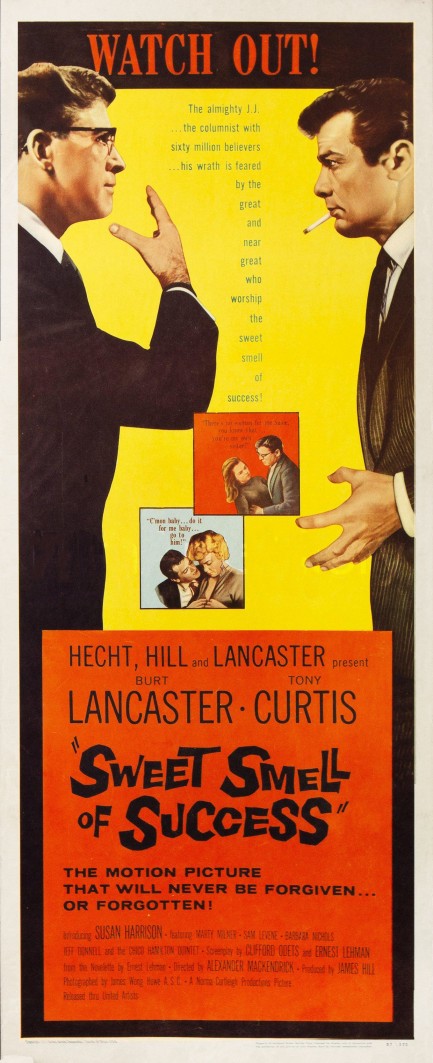 Sweet Smell of Success was a mandatory watch for us. It's considered by many to be a top film noir but we'd never seen it. Well, that's been rectified now, and what a good expenditure of time it was. Tony Curtis plays a New York City publicity agent whose business is falling apart because he's been blacklisted by the most important newspaper columnist in the country, played by Burt Lancaster. Why the rough treatment? Lancaster's sister is dating a jazz musician and he wants the relationship ended. He's trying to force Curtis to do the dirty work—smear the guy, frame him, whatever, just get him out of the picture. Curtis's desperation to climb to the top ranks of agents leads him to try breaking up the pair, but in film noir sleazy decisions have a way of pushing goals farther away rather than drawing them nearer.
Sweet Smell of Success, which had a special premiere in New York City in June 1957, and went into national release a week later, which was today, has a feel similar to another Big Apple drama—the excellent 2019 movie Uncut Gems. Both movies are very fast paced, even borderline chaotic, as desperate bottom-dwellers try to climb to the top of a dog-eat-dog industry while keeping one step ahead of karmic fate. Sweet Smell of Success is the better film largely thanks to Lancaster in one of the all-time heel roles. You'll want to punch his character J.J. Hunsecker—nice, right?—directly in the middle of his face. And you'll want to give Curtis a shaking fit to rattle his teeth. Anything to wake him up to the fact that in a cutthroat game, the most important thing isn't having a razor but lacking a conscience. Noir fans should push this one to the head of the queue.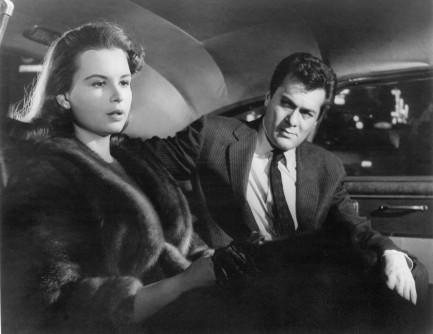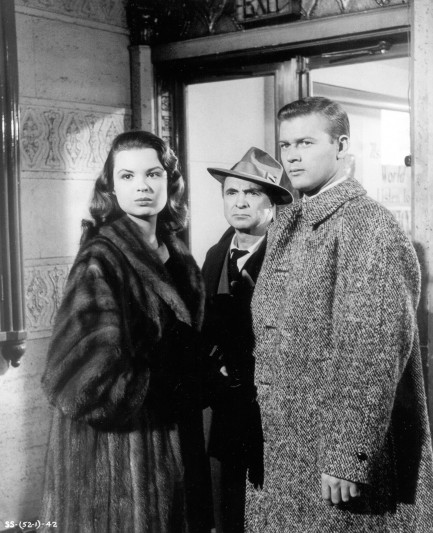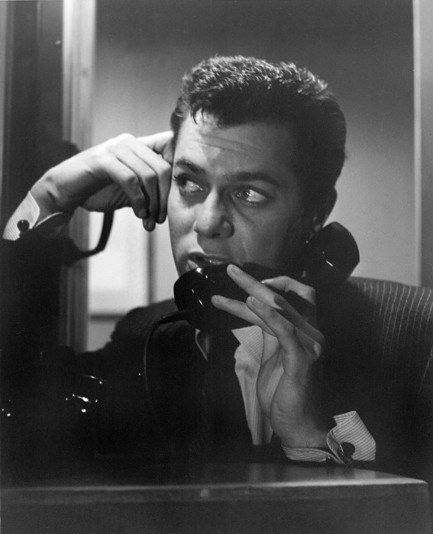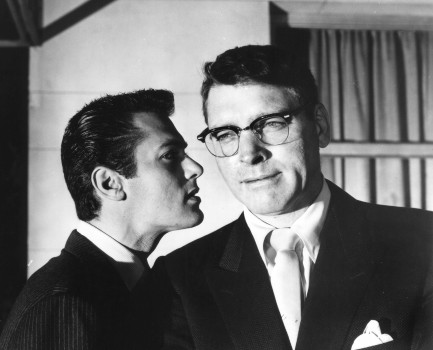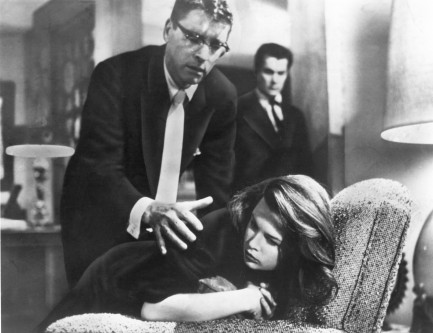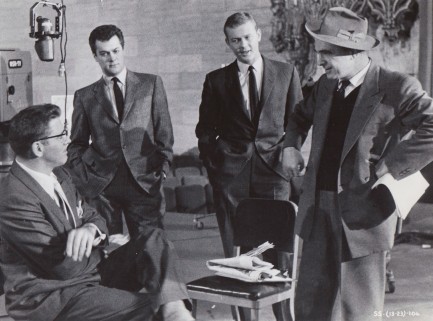 ---
Susan comes down with a case of the bends.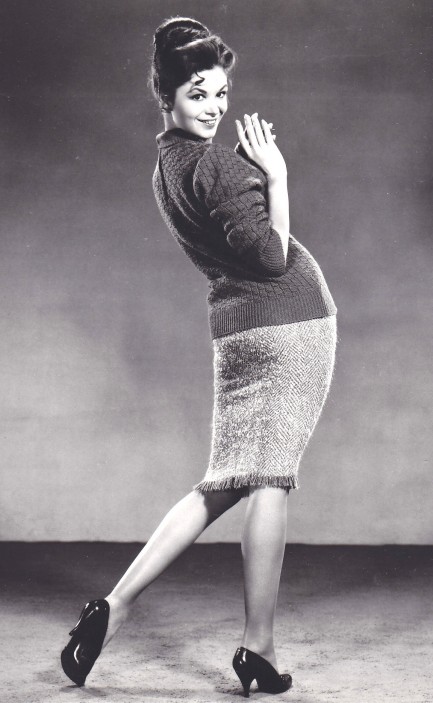 Above, an interesting promo image of U.S. actress Susan Harrison, known for her role as Susie Hunsecker in the iconic film noir Sweet Smell of Success, seen here putting her sacroiliac through its paces with a serpentine "S" posture we suspect is harder to strike than it looks. But that's what talent is for—making hard stuff look easy. The photo was made when Harrison was filming 1960's Key Witness. We haven't seen Sweet Smell of Success, but we have a copy, and its premiere date is this month, so we'll see if we can fit it into the queue and report back. Meanwhile Harrison proves below that she can make other symbols with her body—"Я" for example, which looks like a meaningless backwards "R" but which in actuality is, "I am" in Cyrillic. We have it on good authority that she finished the thought with the Cyrillic for "flexible"—Гибкий. We'll try to track down that shot for you.
---
Yes, we've heard of gym clothes, but we're not in a gym, are we smart guy?
Promo shot of gifted comic actor Tony Curtis, née Bernard Schwartz, who appeared in such cinema classics Some Like It Hot, The Sweet Smell of Success and Spartacus, seen here joking around with wife Janet Leigh, circa 1960. Tony Curtis died yesterday at age 85.
---