Mari Atsumi goes searching for her place in the sun.

Above, two beautiful posters for Taiyo wa mita, aka I Saw the Sun, with Mari Atsumi. We couldn't track this one down but we know it's a drama set in a seaside town and know it premiered in Japan today in 1970. We already shared a really nice promo image for the film here, and if we learn more we'll report back.


---
She was Japan's best sailing actress.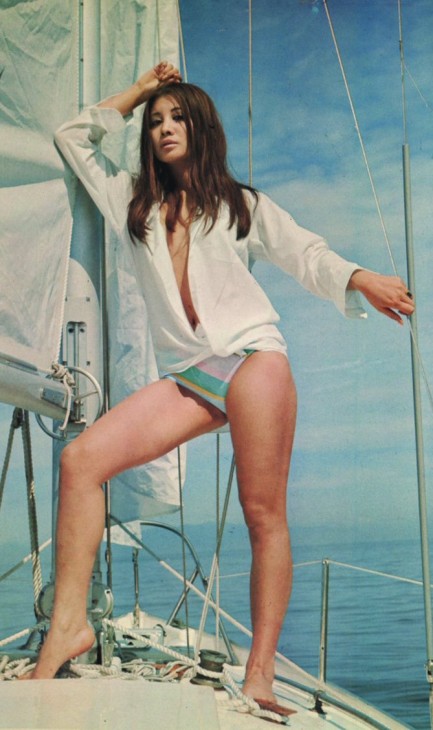 This fantastic sea-themed Daiei Film Co. promo image shows Japanese pinku actress Mari Atsumi, who by now probably needs no introduction. But in case she does, click here to see and read everything we've posted on her. The image comes from her 1970 film Taiyo wa mita, aka I Saw the Sun.


---