Charisse strikes a perfect pose on MGM mailer.
We have something a bit different for you today. We say that every time we have something from Israel, don't we? Well, in our experience items from there are pretty rare. And like our many Japanese discoveries, they're inherently interesting because of the different alphabet used. What you see here is a promotional postcard for the 1957 MGM musical film Silk Stockings, which starred Cyd Charisse and Fred Astaire. It's not a film we'll talk about, as it falls outside our purview, but we love this item, which we spotted on an auction site. It's crudely printed, but beautiful just the same, thanks to Charisse, who was one of the special beauties of her era.
According to the vendor, the text says, "See you this week in the Esther cinema hall in the magnificent musical film, Silk Stockings. Yours, Cyd Charisse." The Esther was a Bauhaus style cinema built in Tel-Aviv's Dizzengoff Square. It opened in 1931 and was a popular social hub for decades before being closed, then reopened as a fancy hotel. As you know, we're into old cinemas, and we managed to track down a shot of the Esther, which appears below. Consider it an addition to our collection of vintage cinema photos. We don't have an Israeli release date for Silk Stockings, but if we had to guess we'd say it played there in 1958 or 1959.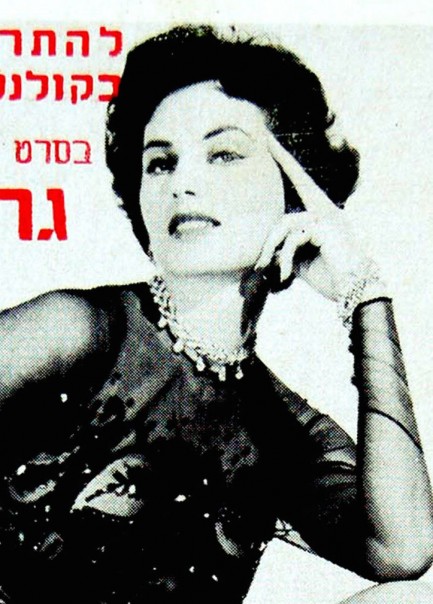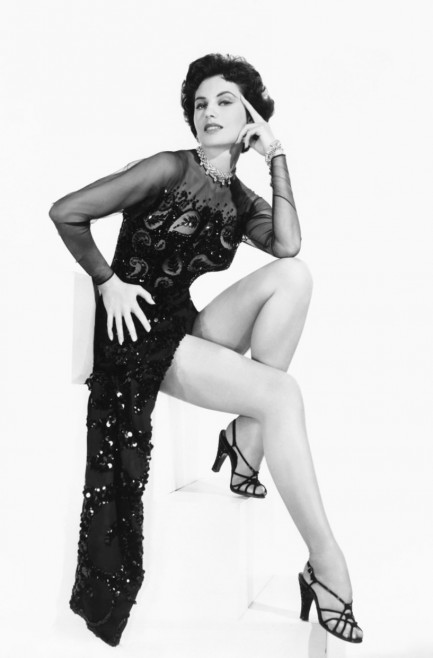 ---