Technically it's a two-three punch but who's counting?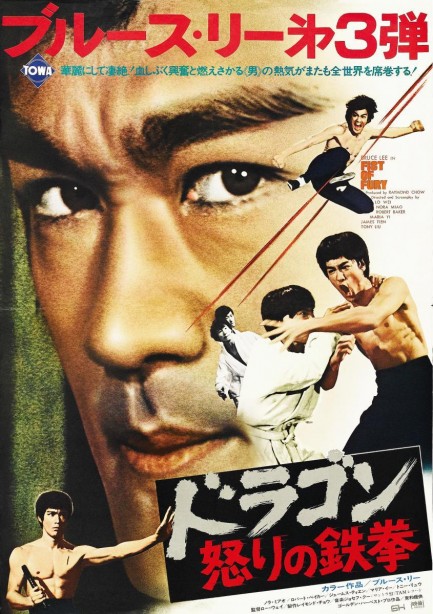 Above are Japanese posters for two Hong Kong martial arts actioners from the immortal Bruce Lee—1971's Tang shan da xiong, aka The Big Boss, and 1972's Jing mo mun, aka Fist of Fury. You notice the numbers on these, 2, and 3. They didn't premier in Japan until 1974, which meant they showed there after 1973's worldwide hit Enter the Dragon. So when these two films finally traversed the East China Sea, they were cleverly marketed as Lee's second and third karate epics to fans rabid for more high kicking adventure. There's an alternate Jing mo min poster of far lesser quality than what you see above, but we've included it anyway, below. We have plenty more Lee in the site, so if you're interested click his keywords.
---
It's not how you look on the outside. Its what you are on the inside.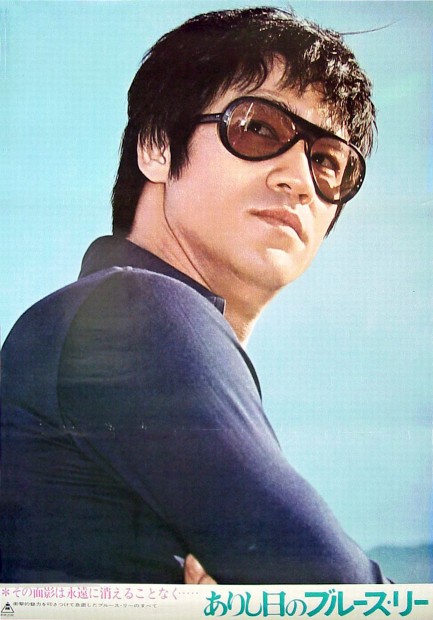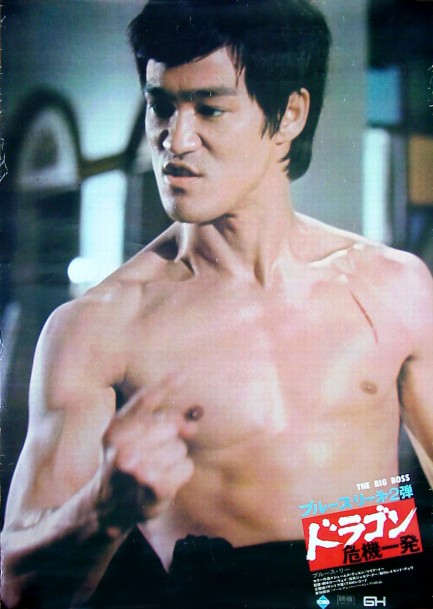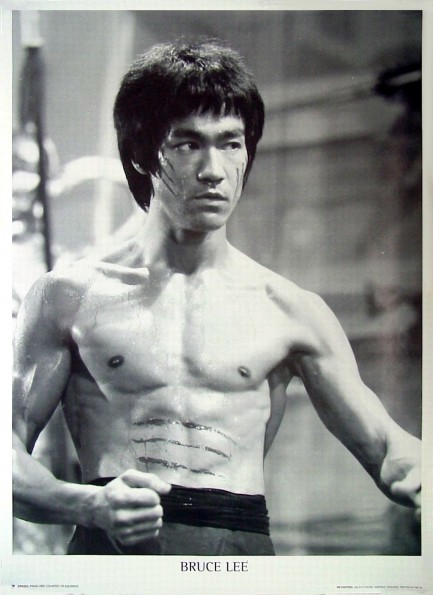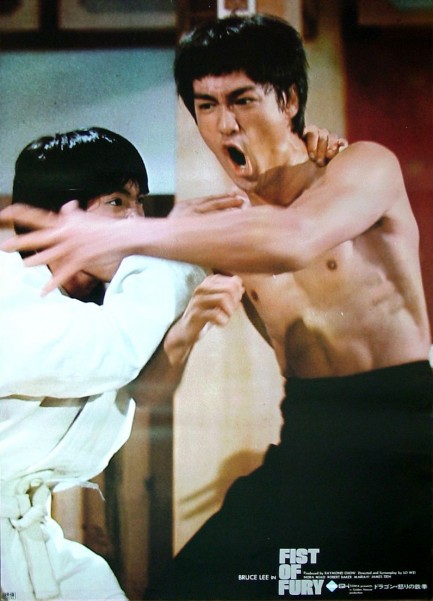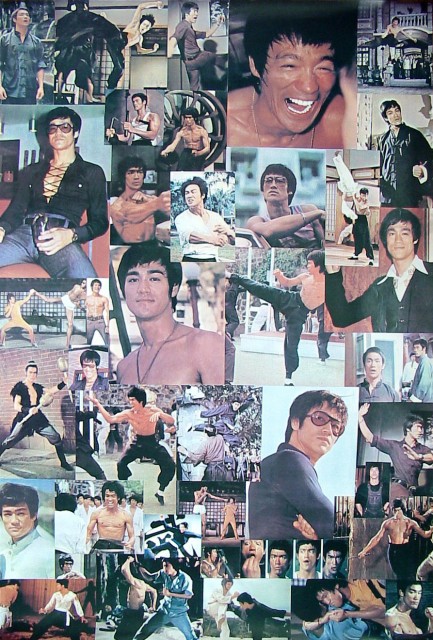 Above you see a prized part of our collection—five vintage Bruce Lee promo posters produced in Hong Kong from 1971 to 1973. We still have probably ten more Lee posters, which we'll get uploaded sometime in the near future.
---
Whatever you call it, as long as it has Bruce Lee it's all good.

Above, a never-before-seen-online poster for Bruce Lee's Fist of Fury, made for the DVD release around 1999 or 2000. Fist of Fury should not be confused with Fists of Fury. The latter was released in 1971 and was better known in the U.S. as The Big Boss, whereas Fist of Fury was known as The Chinese Connection as well as The Iron Hand, and its Mandarin title was Jing mo mun and its Cantonese title was Jing wu men. Got all that? Great. Fist of Fury premiered in Hong Kong today in 1972.
---