The deeper you go the tighter it gets.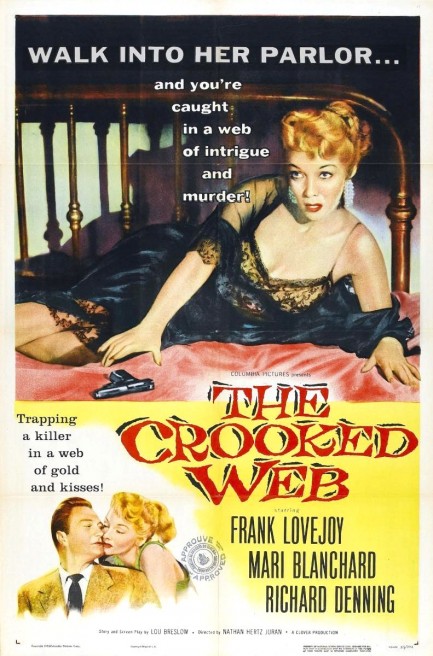 We've all seen movies about the long con, the elaborate, drawn-out, multi-participant scam. The Crooked Web, aka The Big Shock, starring Frank Lovejoy, Richard Denning, and Mari Blanchard, is an early example of the sub-genre. The plan is for a group of crooks to sell a cache of gold one of them found in Germany during World War II, but the con takes an unexpected twist early, and we learn that the trap being set is deeper than it first seemed.
We can't share more details, but we can tell you the film strives greatly to rise above its b-movie constraints with plenty of exterior shooting and a script with international scope. The plot even takes the principals to post-war Germany—which looks a lot like Southern California even with matte work designed to put the foreign illusion across. But you have to forgive budget woes.
The flaw that's difficult to overlook is the unbelievable carelessness of the central scam artists, who are posing as brother and sister, but are really lovers and can't keep their hands off each other even when their mark is just around the corner. They're almost busted while in the clinch multiple times, which is a laughable lack of restraint when there's so much at stake. But the shortest route to dramatic tension is to make characters behave like morons. We've talked about it before. It's lazy screenwriting, but that's okay—The Crooked Web is still a fun movie. It premiered in the U.S. today in 1955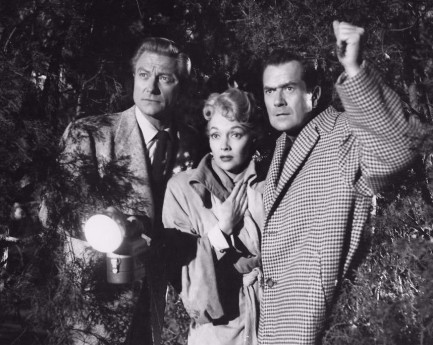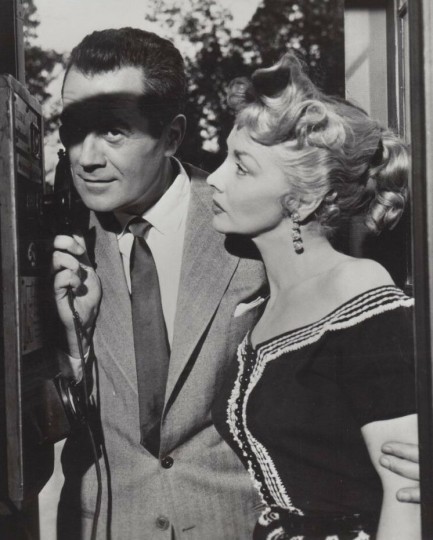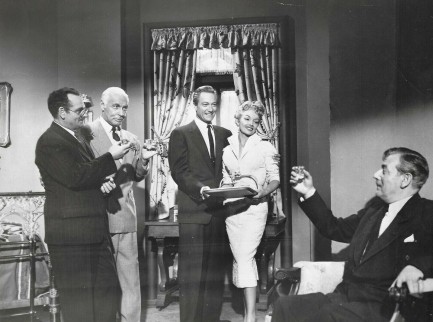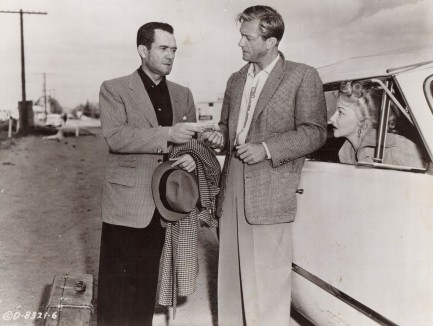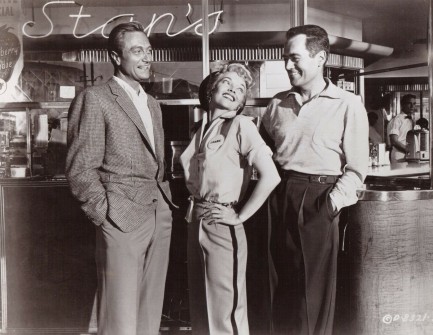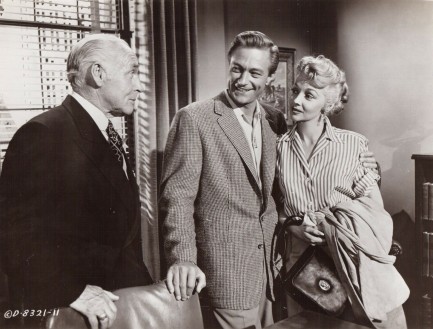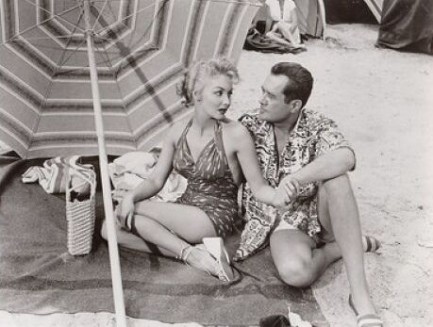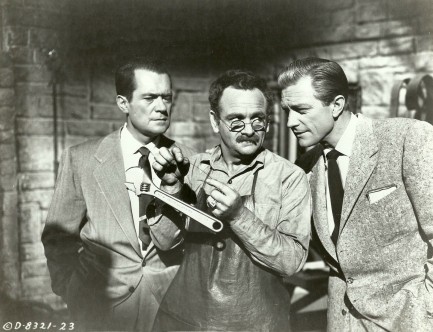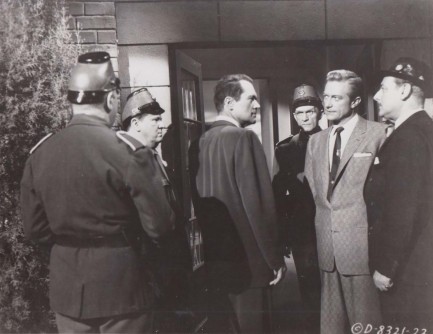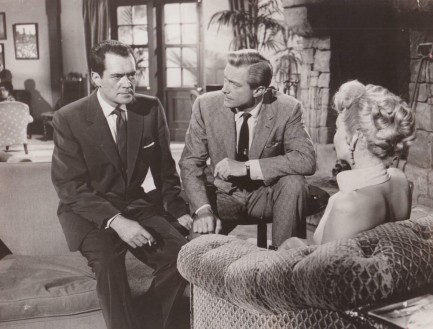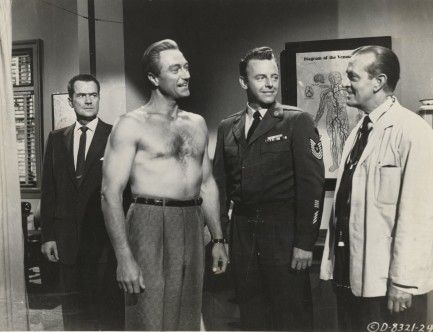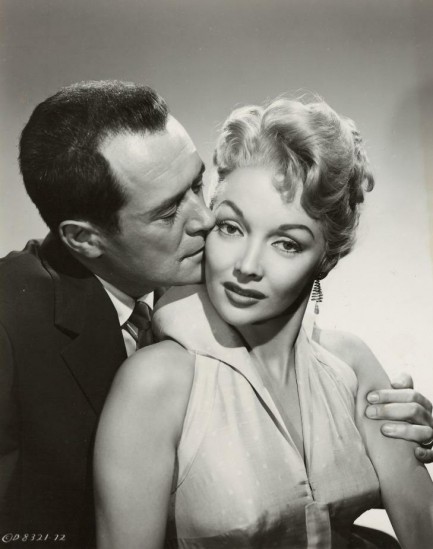 ---