Candice Bergen stands on the brink of ruin.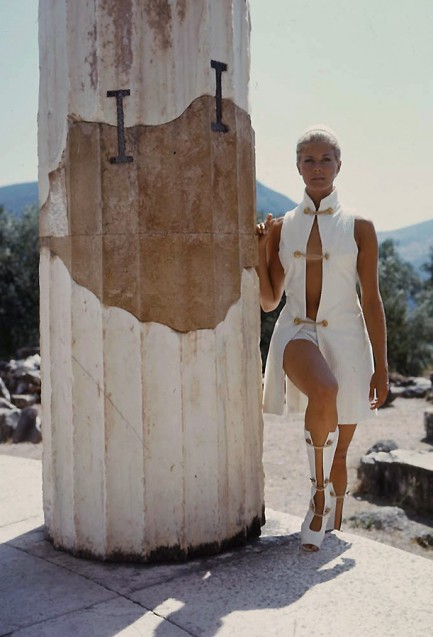 We have just one more item related to Greece, a promo photo of Candice Bergen taken in the ruins of ancient Delphi. She's in costume for her 1966 film The Day the Fish Came Out, and the photo was made during the same promo session as one we shared two years ago from Galaxidi. You can see that image of Bergen and her ass here.
---
Taking her ass for a ride.
American actress Candice Bergen rides an ass called Anagnosti through the streets of Galaxidi, Greece during a break in filming 1966's The Day the Fish Came Out.
---