A straight Line, and numerous curves.
This shot of U.S. actress Jane Russell features her in an unusual get-up you've seen before, if you visit Pulp Intl. often. She wore it on the cover of the very first issue of the 1950s tabloid Exposed, which we bought, scanned, and uploaded a while back. The shot was made during her performance in the 1953 musical comedy The French Line, in which she starred as a rich woman who finds romance while aboard a cruise ship of the Compagnie Générale Transatlantique—the French Line. The fact that this is a still from the movie explains why Russell is presenting her curvy body hips forward—she's in mid-musical number, swinging to the music. It was a heck of a performance, too, but just imagine—she was originally supposed to do it in a bathing suit but chickened out.


---
New tabloid serves up Russell, Monroe, and others.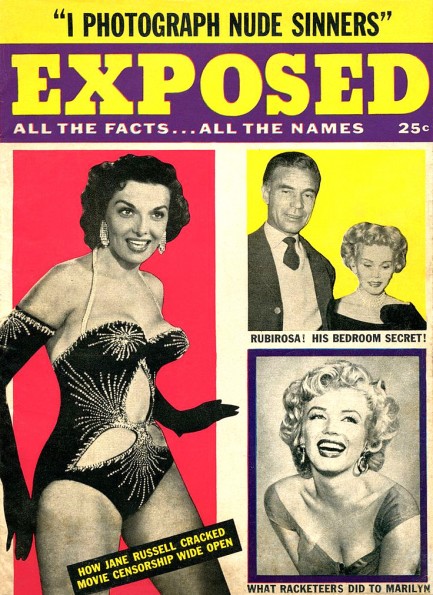 Jane Russell, wedged into an outfit that turns her boobs into footballs, graces the cover of the debut issue of Exposed, a high budget tabloid launched by Fawcett Publications in 1955. It arrived on a crowded newsstand already occupied by Confidential—then arguably the most circulated magazine in the U.S.—as well as Whisper, Hush-Hush, Uncensored, and similar publications. The get-up Russell is wearing is a costume from her starring role in 1954's The French Line, and we sort of assumed the shot had been at least slightly doctored,

and we seem to be correct. Judge for yourself at right. At least her boob punishment was offset by the fact that her outfit was too flimsy to include one of the deadly corsets that sometimes made their way around stars' waists.
Russell is in Exposed to illustrate a story about sex in cinema, but she isn't the most exposed occupant of the magazine. That would be Marilyn Monroe, whose famous Playboy nude is reprinted for a story about hustlers reprinting her photos. We'll just assume Exposed licensed their Monroe shot. Apparently, though, those other miscreants were selling her likeness by the thousands without permission and without compensating Monroe. Exposed shows her in court testifying for prosecutors. The prosecution may have won its case in 1955, but in the here and now Monroe is sold from Tegucigalpa to Manila, unlicensed all of it. Which just goes to show the more things change the more they stay the same.
Probably the highlight of the issue is a long story about detectives who make their living catching cheating couples in action. Exposed offers up numerous photos of these pairs caught in the act in motel rooms and secluded homes. Are these photos real? Well, we have our doubts. Even the most cleverly posed action shots have those intangibles that mark them as fakes, but that's just our opinion. Judge for yourself. Elsewhere in Exposed you get "Sophie" Loren, Errol Flynn, Marguerite Chapman, Franchot Tone, and other big time celebs.
We're pretty proud of this acquisition. It wasn't terribly expensive, but we've seen it priced much higher than what we paid. Maybe down the line we'll flip ours for a tidy profit. But that's what we always say. Much to the Pulp Intl. girlfriends' chagrin, our office just piles higher and higher with mid-century ephemera and we haven't sold a single piece yet. Exposed goes to the top of the precariously tottering pyramid. We have about thirty-five scans below, and plenty more tabloids on the way.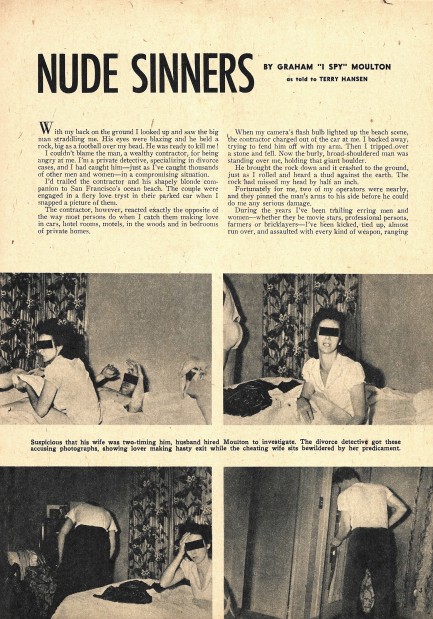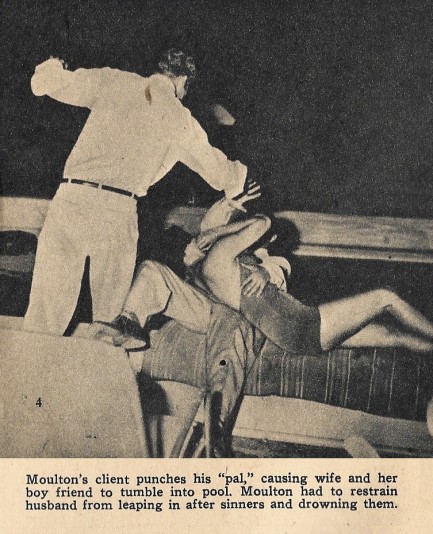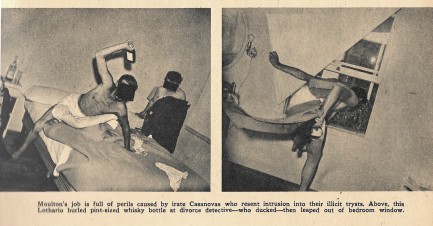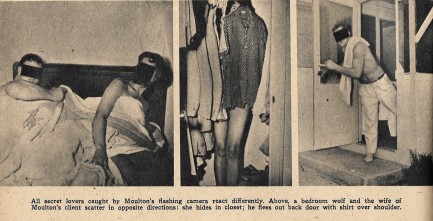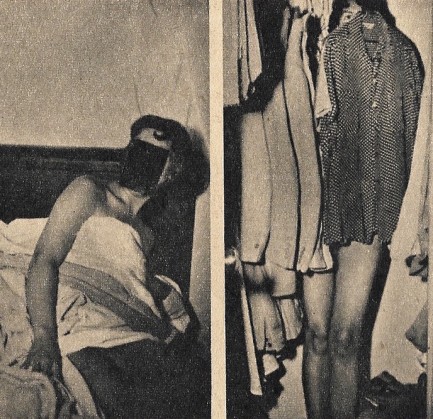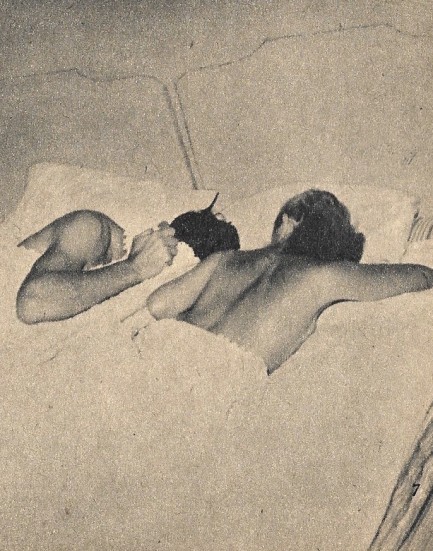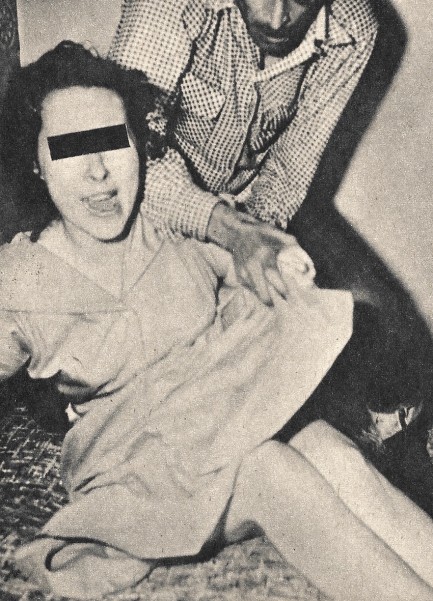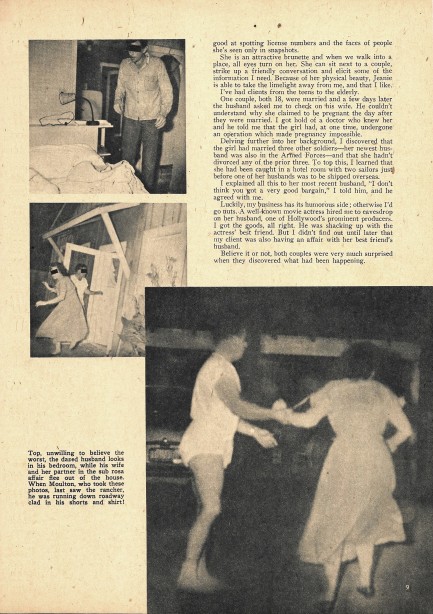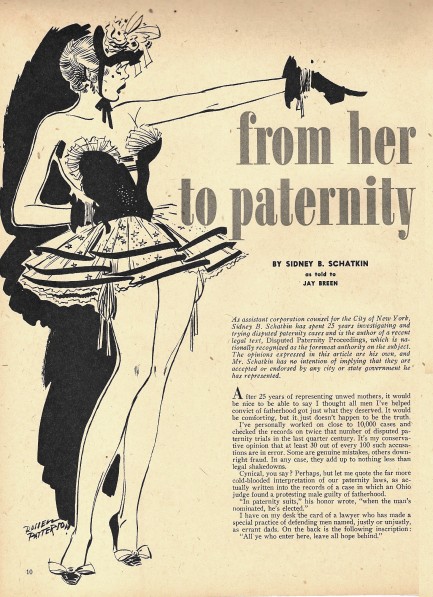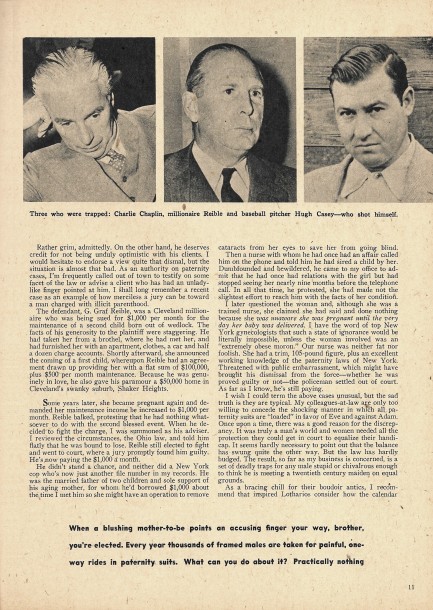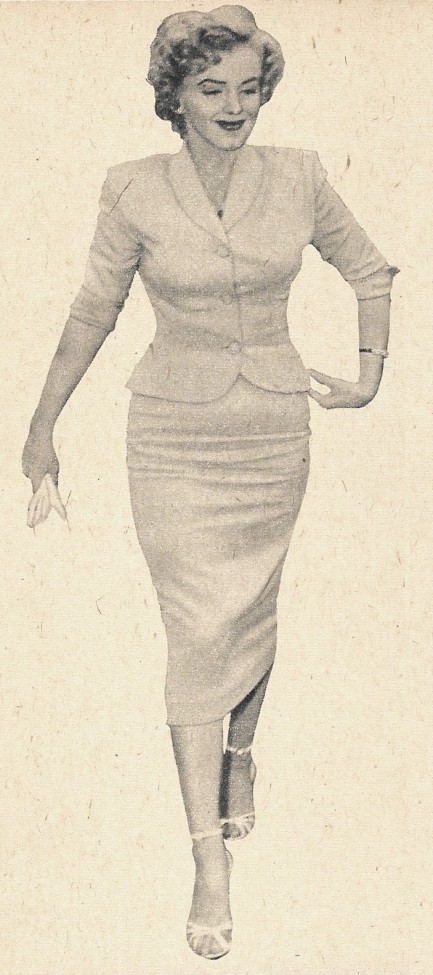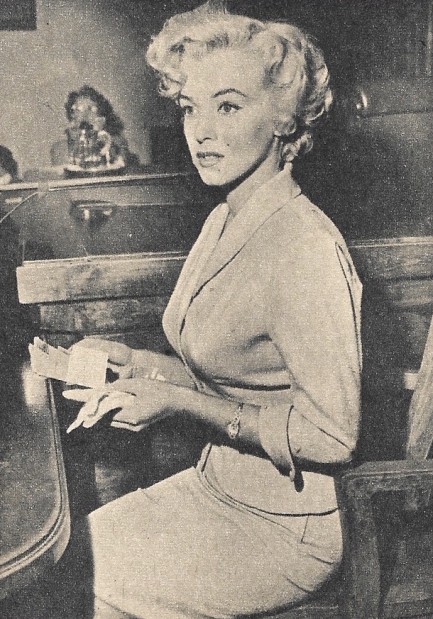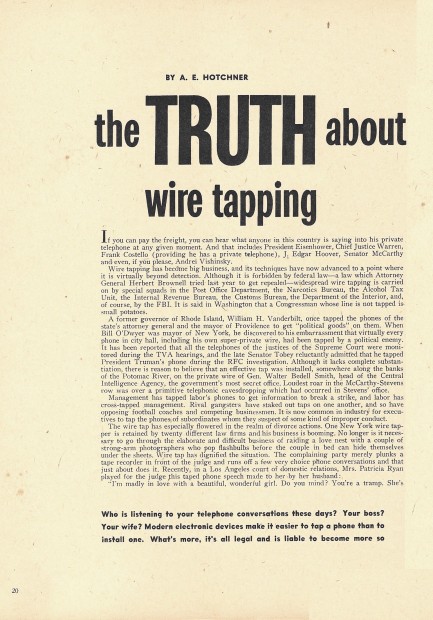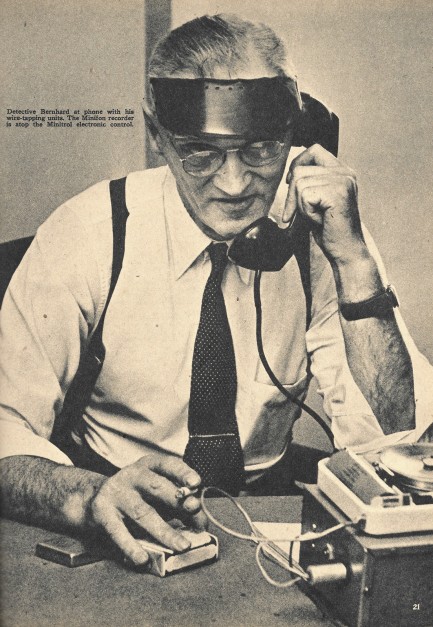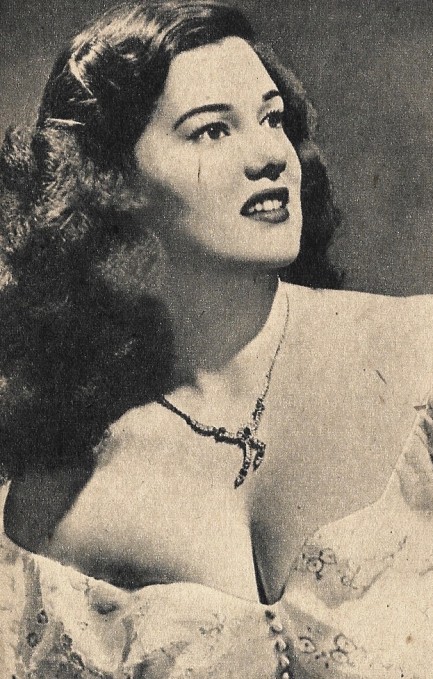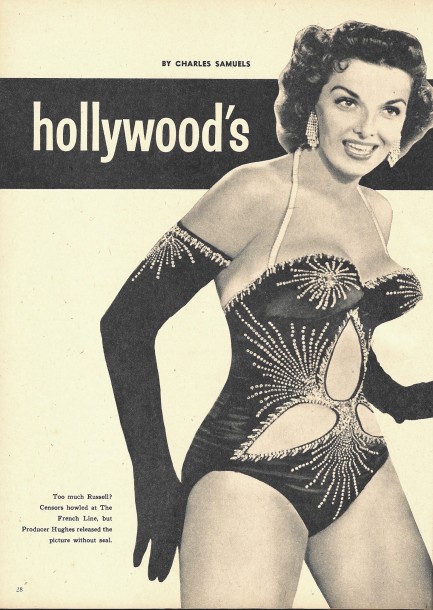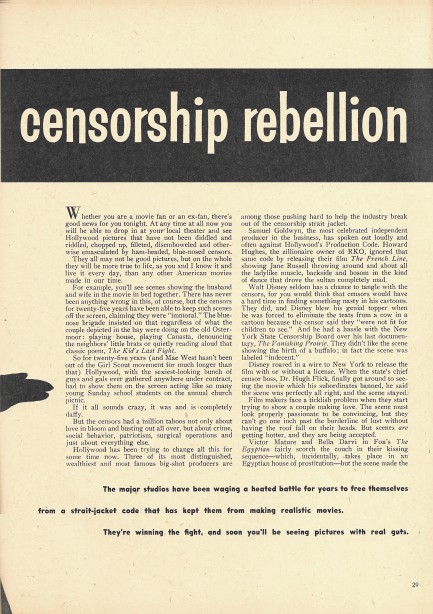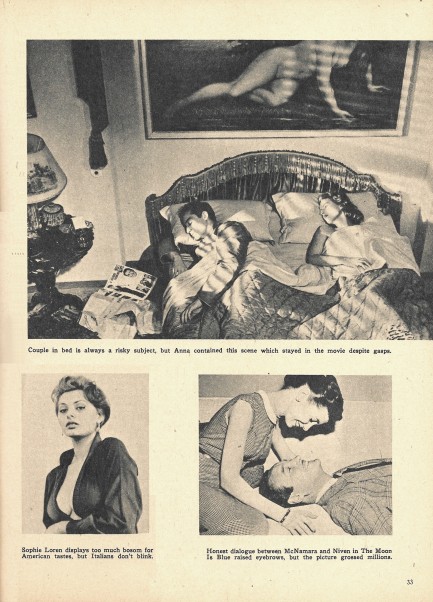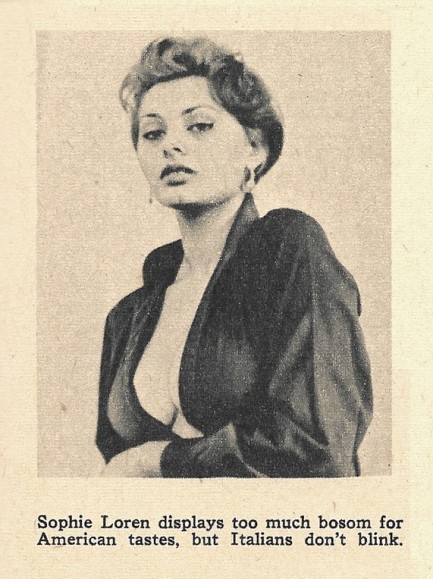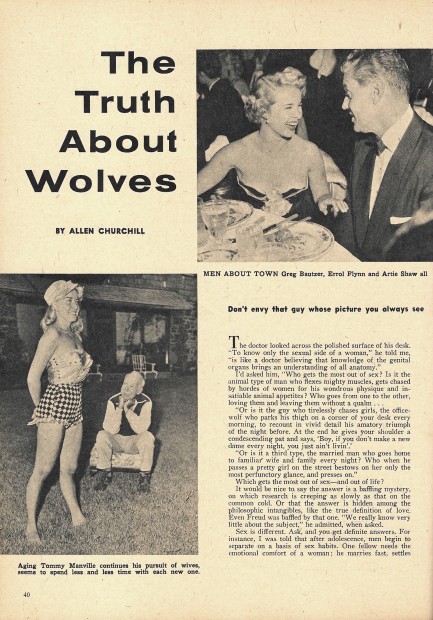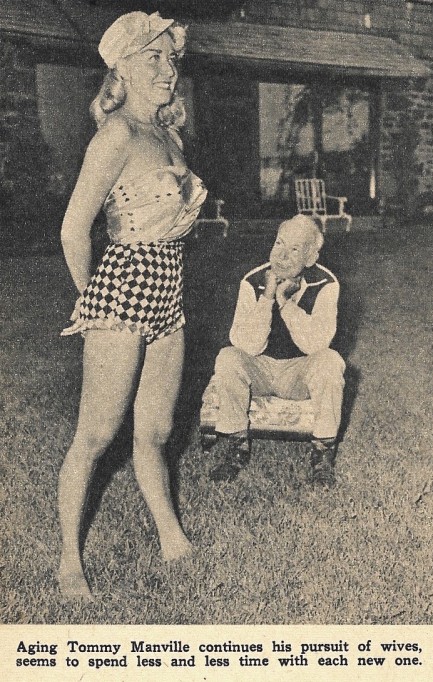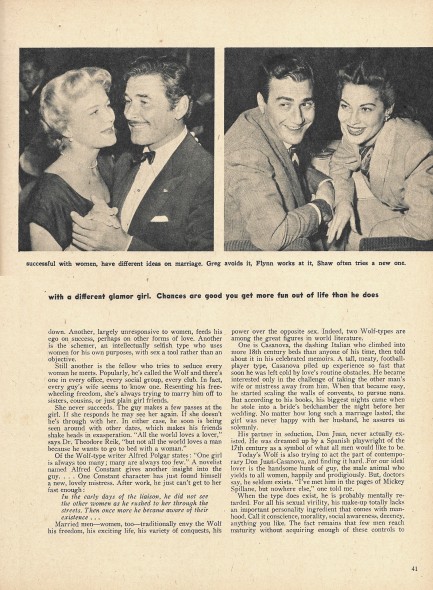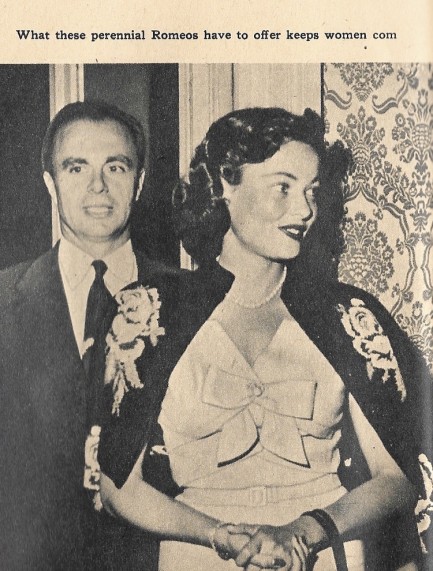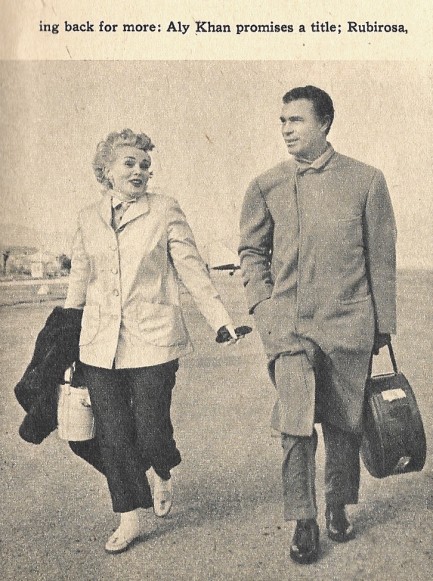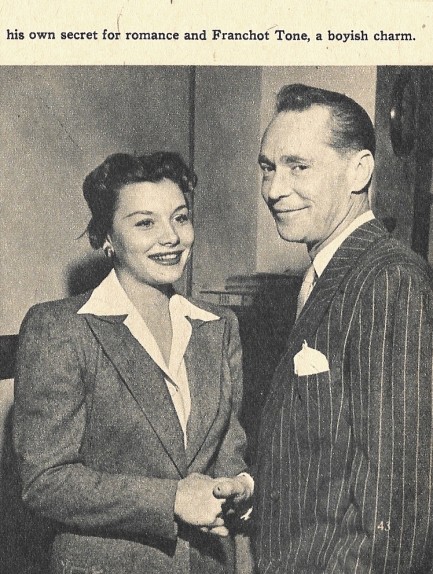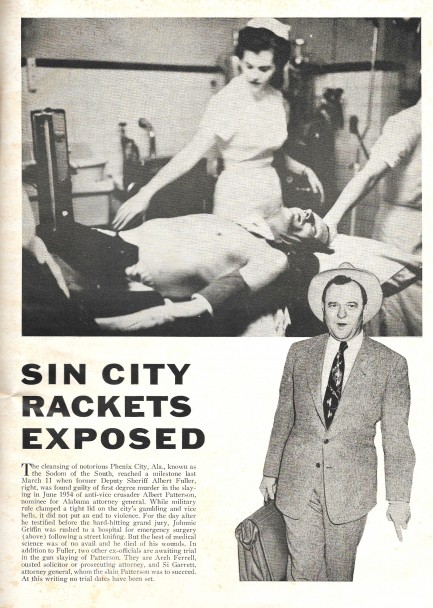 ---