If you shoot him, you better make sure he's dead.
The prop Daily Bugle newspaper we shared a while back from 2002's Spider Man got us thinking about these sorts of items, so we had a look around and found this newspaper made for the 1972 gangster epic The Godfather, which bears a headline about (spoiler alert) Vito Corleone's shooting. The paper is dated today in 1945. Corleone was of course played by Marlon Brando, and it was possibly the crowning achievement of a highly accomplished if occasionally controversial film career. Haven't seen the movie? All we can say is it's in no way overrated. And because realism is key in Hollywood, the paper has a rear cover with a story about boxer Tony Janiro beating Humberto Zavala on points, yesterday in 1945.


---
There's something about Marianna.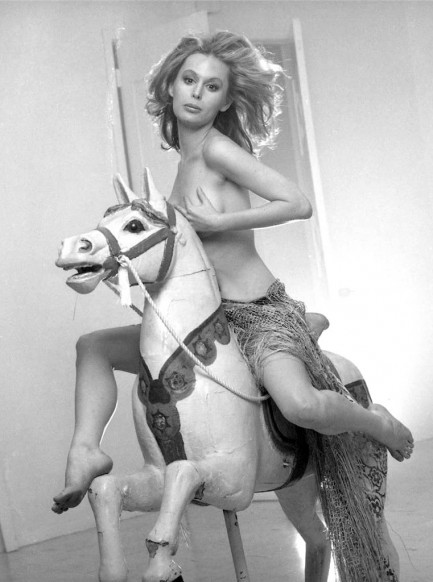 We recently acquired every episode of the original Star Trek and Marianna Hill is just one of dozens of beautiful guest stars who appeared on the show. She was in the episode "Dagger of the Mind" playing the character Dr. Helen Noel, and later went on to guest on other television shows. She also had roles in The Godfather Part II, Medium Cool, and El Condor (memorably nude, FYI), and was also in the amazing Blood Beach, which we discussed a while back. She was born Marianna Schwarzkopf but overcame that nicely. The above shot of her is probably from around 1968, and the photo below is from 1966.

---