There, isn't that better? You'll save a few cents on your electricity bill.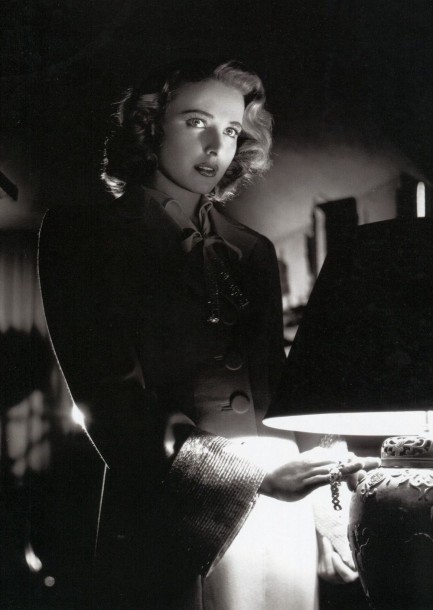 It's never a bad idea to save money on your utilities, as U.S. actress Laraine Day demonstrates above. Day had a long and busy career, appearing in films such as The Woman on Pier 13, Foreign Correspondent, Tarzan Finds a Son!, Fingers at the Window, and The Locket, for which the above promo was made. It dates from 1946, and you can see another photo from the film here.


---
What a difference a Day makes.
American actress Laraine Day, who starred in The Locket with Robert Mitchum and in Alfred Hitchcock's Foreign Correspondent, seen here circa early '40s.
---