This is fantastic! I bet it's even more fun when it's in the water!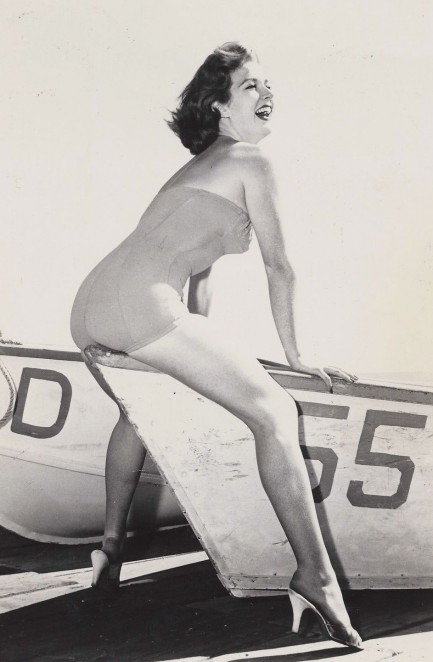 If you're riding in a boat you usually face forward. If you're rowing it you face backward. And if you're humping it like it's your boyfriend, well, the choice is yours. U.S. actress Cynthia Patrick appears to prefer the reverse position and is having a raucous time at it. Her most significant performance aside from in this photo was in 1956's The Mole People. She also had minor parts on television. Well, she had major parts on this boat and we approve.


---
Rocket fueled adventures from Earth to space and back again.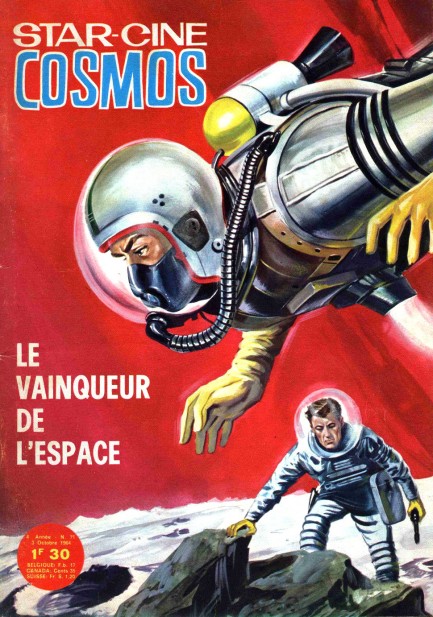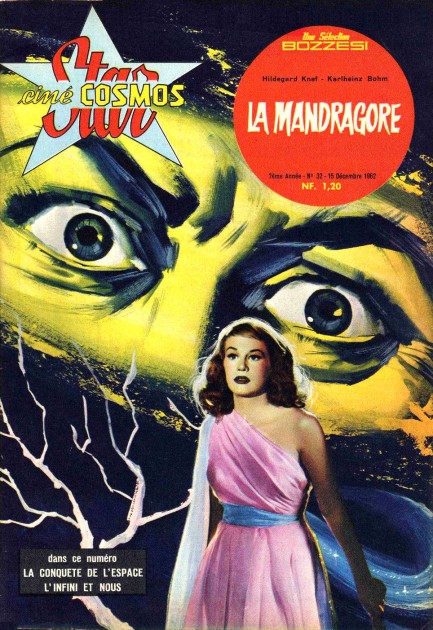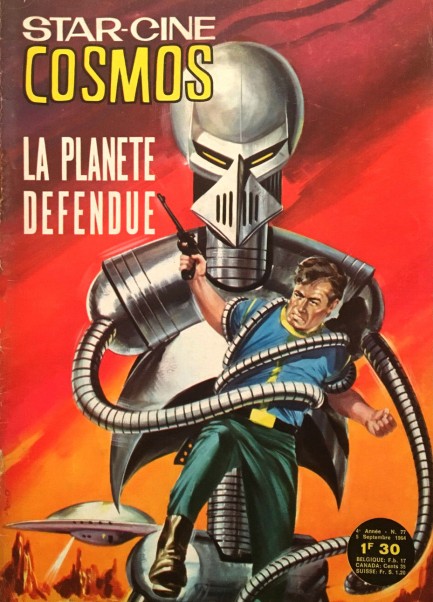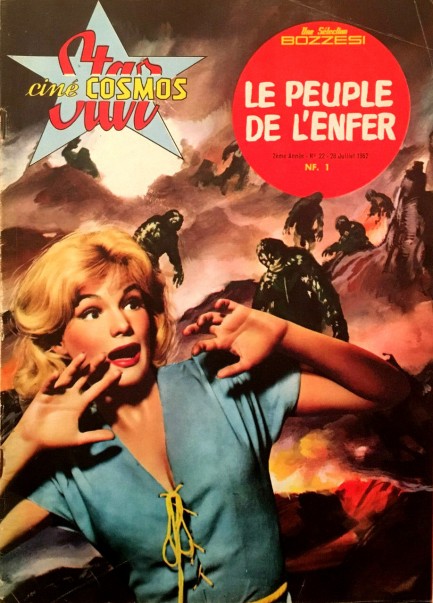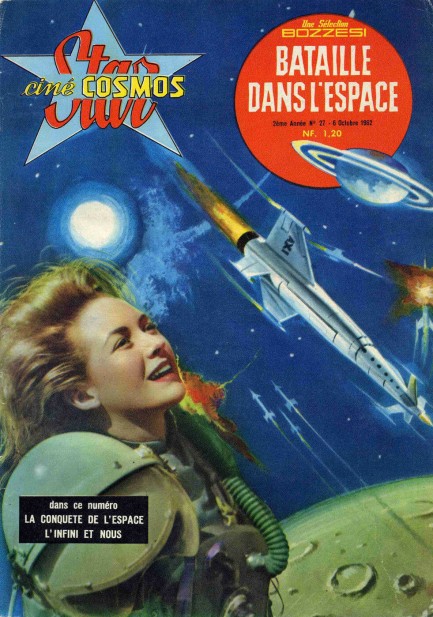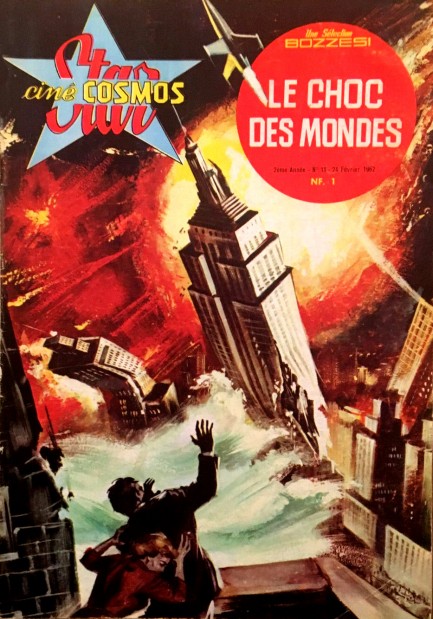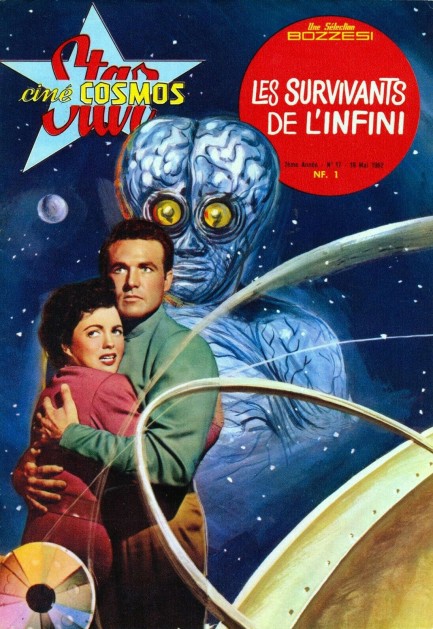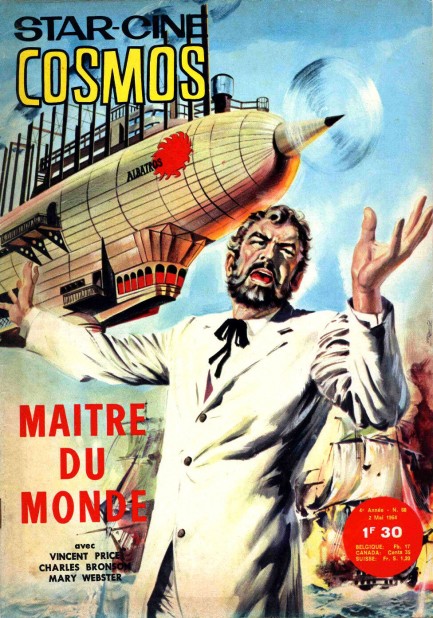 Above: more covers of Star-Cine Cosmos, a popular brand of French photo-comics made from feature films. We always meant to get back to this magazine with its striking art, but it's been a full twelve years since we last looked at it. Time flies—especially in outer space. The films featured here are, original titles only, top to bottom, Space Men, Alraune, Forbidden Planet, The Mole People, X-15, Radar Men from the Moon, Battle in Outer Space, When World Collide, This Island Earth, Earth vs. The Spider, and Master of the World.
---
Subterranean homesick blues.
Above, a French-language poster for the Belgian release of the subterranean sci-fi adventure Menaces sous la terre, aka The Mole People. The movie isn't as good as the killer promo art, but it does rank as one of Mystery Science Theater's most hilarious send-ups. Menaces sous la terre premiered in Belgium this month in 1957.
---