She's a classic work of art, and the sculpture isn't bad either.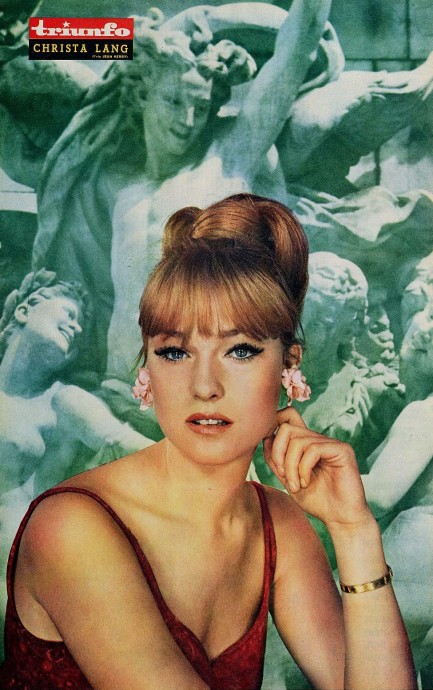 American actress Christa Lang is known for her many collaborations with director and husband Samuel Fuller, including The Naked Kiss, Shock Corridor, Underworld U.S.A., and his underrated racial drama White Dog. She also appeared in Jean-Luc Godard's Alphaville, Peter Bogdanovich's What's Up Doc? and has already wrapped The Queen of Hollywood Blvd., to be released later this year. The above shot, showing her in front of a backdrop depicting Jean-Baptiste Carpeaux's famous sculpture "La danse," which is located on the façade of the Opera Garnier in Paris, appeared in the Spanish magazine Triunfo in 1965

---
She spends a lot of time in the Hospital, but her condition is good.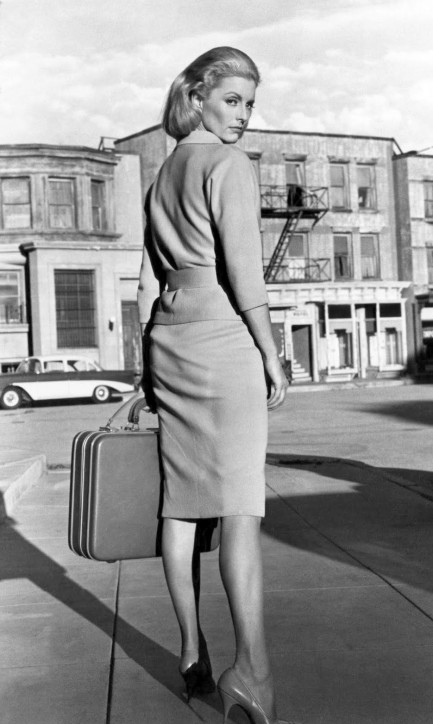 Promo image for Samuel Fuller's The Naked Kiss, with American actress Constance Towers, who has appeared in classic films like Shock Corridor and currently plays Helena Cassadine on television's forever-running soap opera General Hospital. She's seen here in 1964, packed and ready for her long career.

---