Motel owner Gerald Foos spied on his guests for decades. Now his story is set for publication.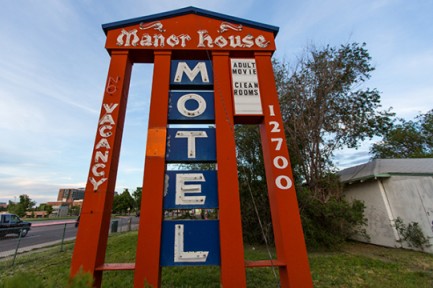 The New Yorker magazine's newest online issue features author Gay Talese's biographical account of a man who may be the most dedicated and successful voyeur who ever lived—Gerald Foos, who bought the Manor House Motel in metropolitan Denver in 1966, installed ceiling vents in more than a dozen rooms, and until 1995 watched his guests most intimate moments from an attic observation space. The vents were louvered and angled in such a way that he was invisible from below, and the attic was modified with carpet and reinforcing wood to make him undetectably silent as he lurked above his guests. In this way he observed thousands of couples, singles, and groups having sex, masturbating, arguing, using drugs, showering, using the toilet, and—on one occasion—committing murder.

Foos considered himself a researcher of sorts, and his decades of watching people's sexual liaisons gave him many insights into personal relationships as well as American society at large. All the while he took detailed notes of his observations and thoughts, which he eventually offered to Talese after contacting the author in 1980. Talese has culled those extensive writings for the publication of an upcoming book. The New Yorker article outlining Talese's meetings with Foos, their long correspondence, and the author's visit to the motel to peer through the illicit vents for himself, is long but we recommend a visit to the website to read it. And in case you're wondering, the Manor House Motel was demolished in 2014, so travelers in the Denver area need not worry about being secretly observed. At least at that motel.


---
Owen Smith's pulp influenced creations are modern masterpieces.
We don't spend as much time as we should on what we like to call modern pulp, but we very much like contemporary artist Owen Smith and mentioned how his work fronts two of our favorite crime novels of recent years—Daniel Chavarría's Adios Muchachos

and

Tango for a Torturer. Smith also created two brilliant Dashiell Hammett posters that we shared back in 2009. We wanted to get back to him, so above and below are some of his unique, pulp-style covers for The New Yorker magazine. You can see more art on his website.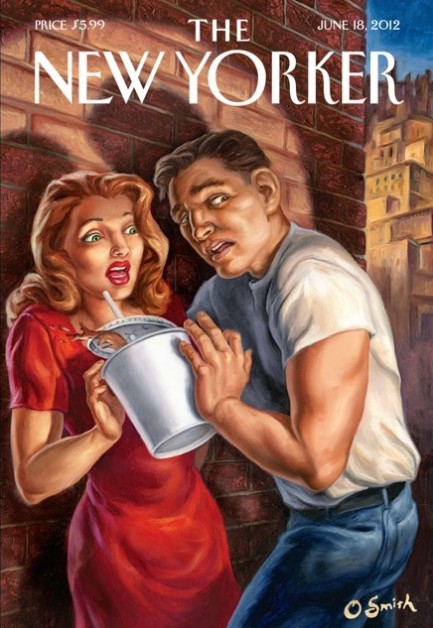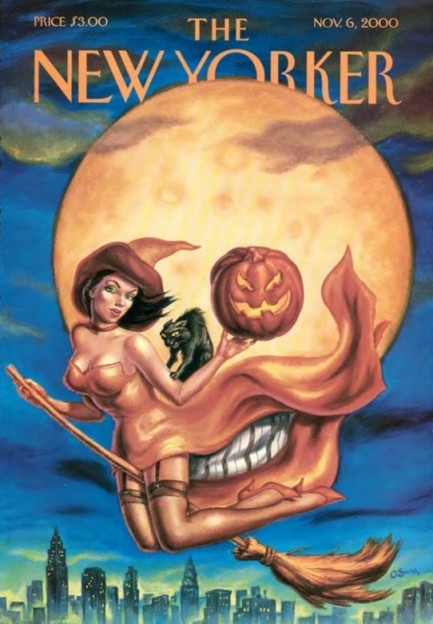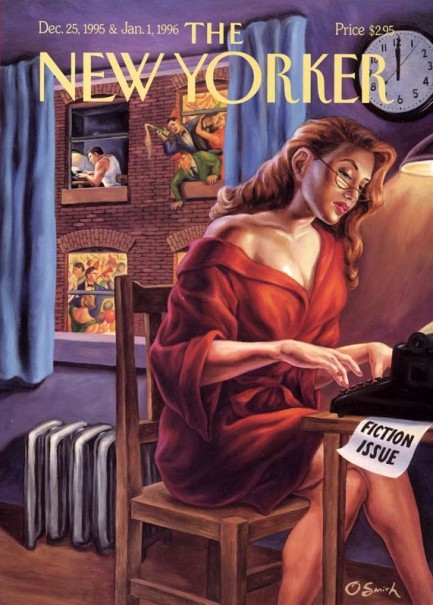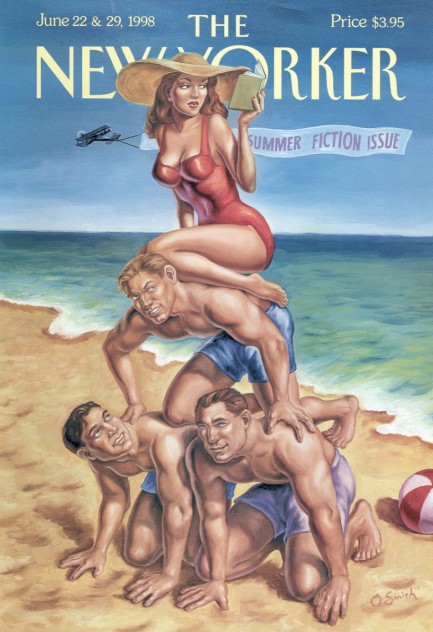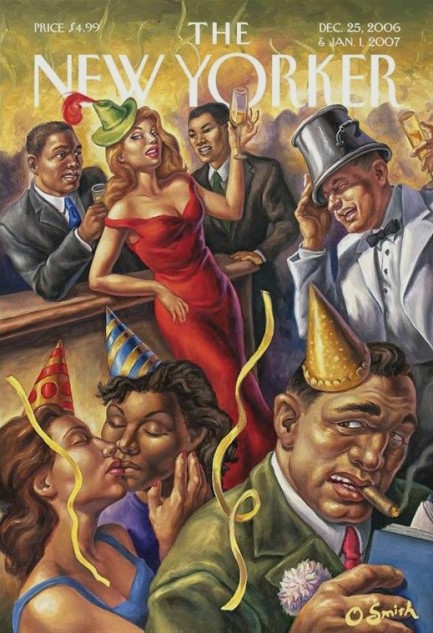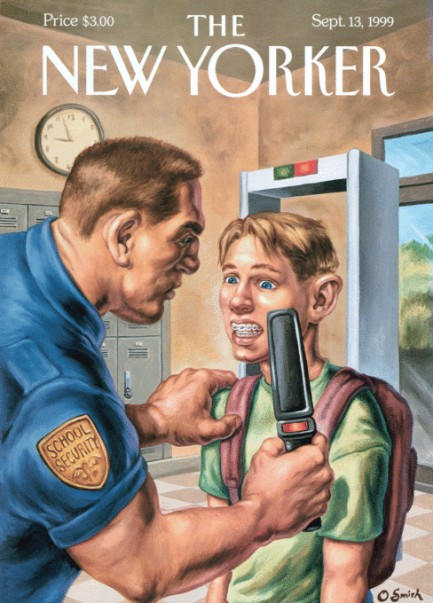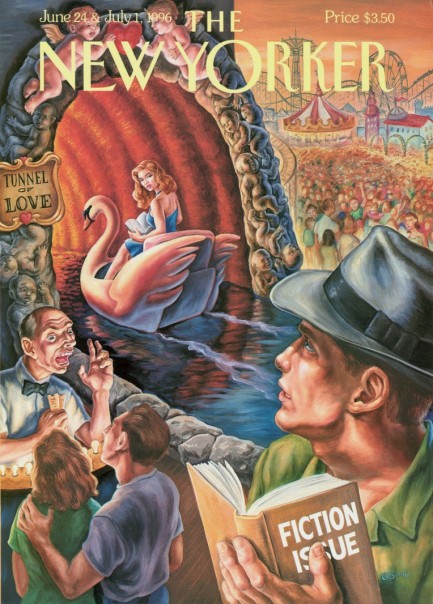 ---
Folies de Paris et de Hollywood shows readers where to get their kicks in '66.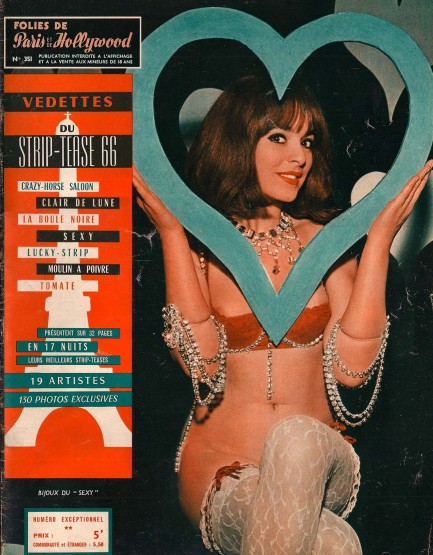 Folies de Paris et de Hollywood often published themed issues, and this one—Vedettes du Strip-Tease 1966—is reserved entirely for dancers from Paris cabarets such as Clair de Lune (Moonlight), La Boule Noire (The Black Ball), Moulin a Poivre (The Pepper Mill), La Tomate, and Alain Bernardin's famed Crazy-Horse Saloon. We love some of the dancers' stage names (aspiring strippers take note)—there's Franca Germanicus, Kitty Tam-Tam, Salammbo, Dailly Holliday, cover star Bijoux, from club Sexy, and Bella Remington, who occupies the coveted centerfold position and two more pages later in the issue. We researched all of them, and the only dancer mentioned online more than in passing was Dailly Holliday. She had already appeared on a Folies de Paris et de Hollywood cover from 1962, and was written of in a New Yorker article in October 1966, having apparently moved on from Moulin a Poivre to dance at a club in Montparnasse called Dolce Vita. Kitty Tam-Tam was briefly mentioned in François des Aulnoyes' book Histoire et philosophie du strip-tease, and Bella Remington's name appeared in an online list of former Crazy Horse dancers, but those instances hardly count because no actual information was attached. With the exception of Holliday there were no photos out there at all. We've remedied that today, and we were happy to do our part for history. We didn't scan the entire issue, because the dimensions of the magazine meant scanning the pages in two pieces and joining them in Photoshop. But we did manage nineteen of the thirty-two pages before we gave up. All below.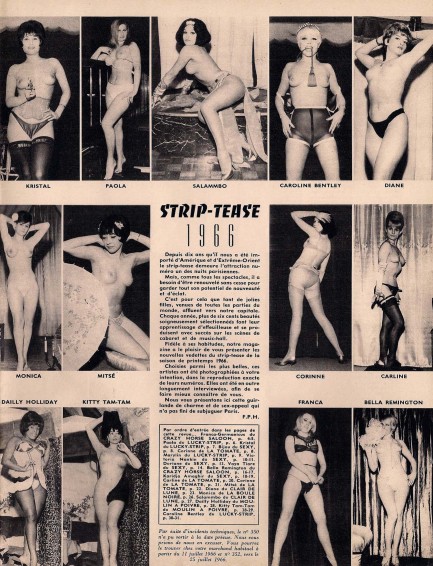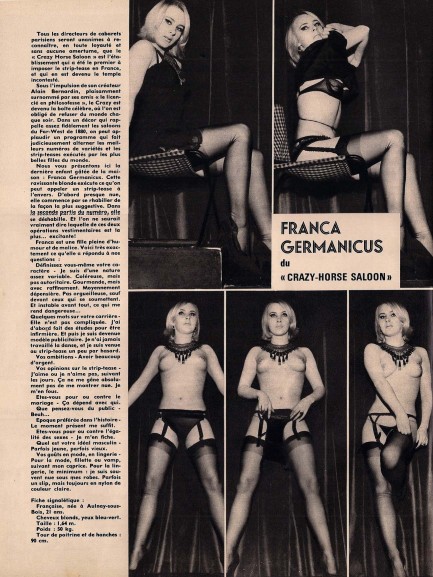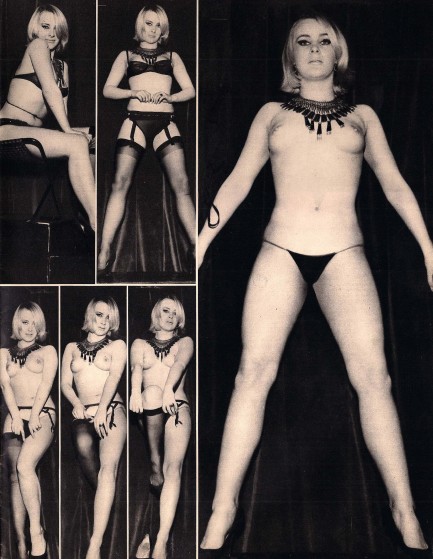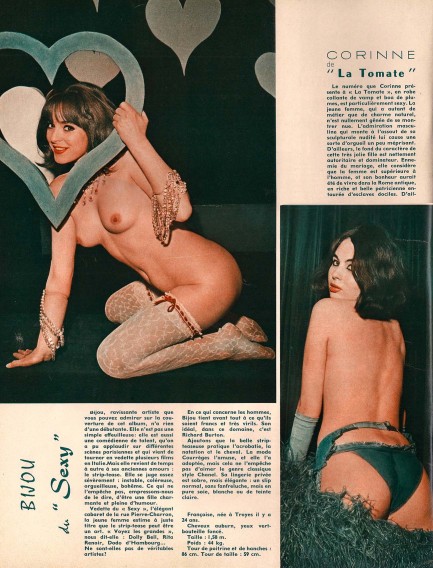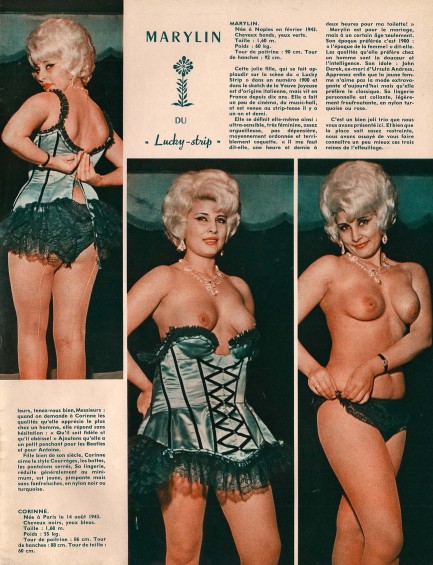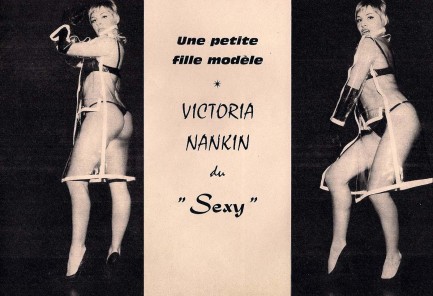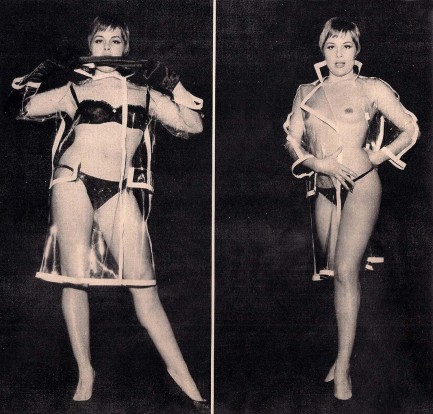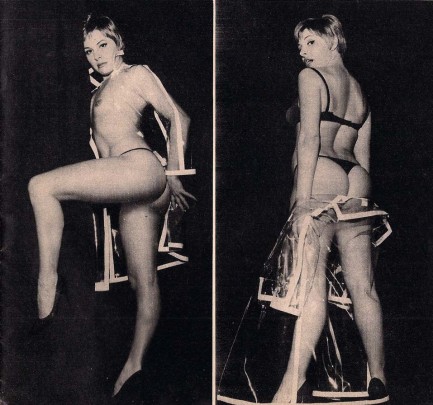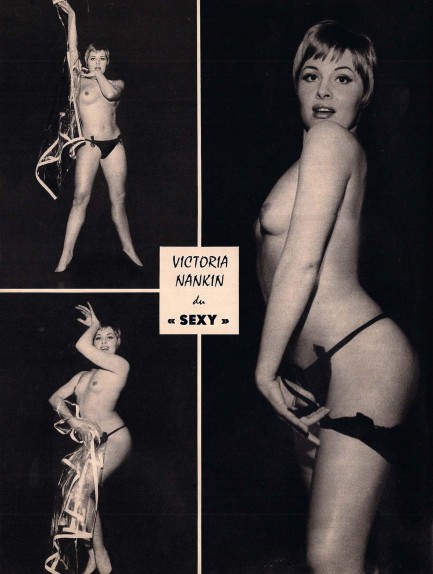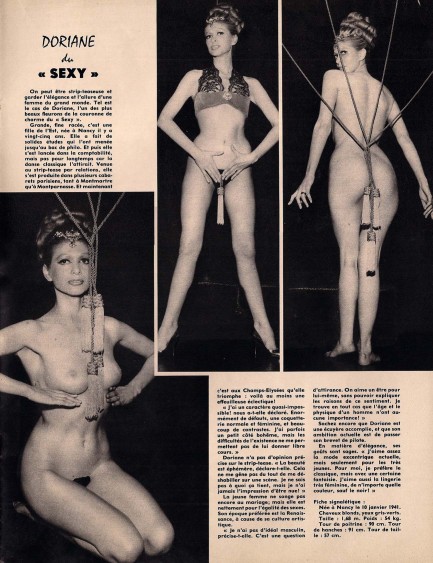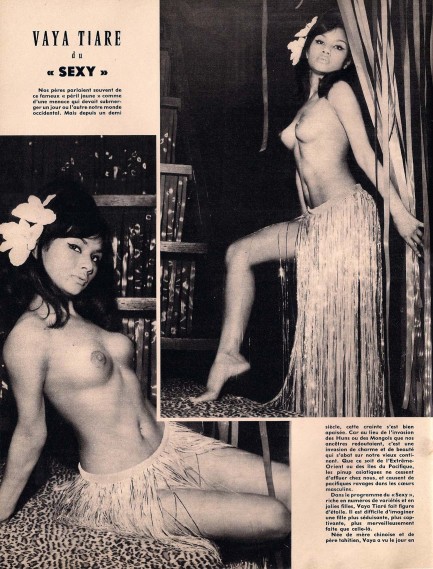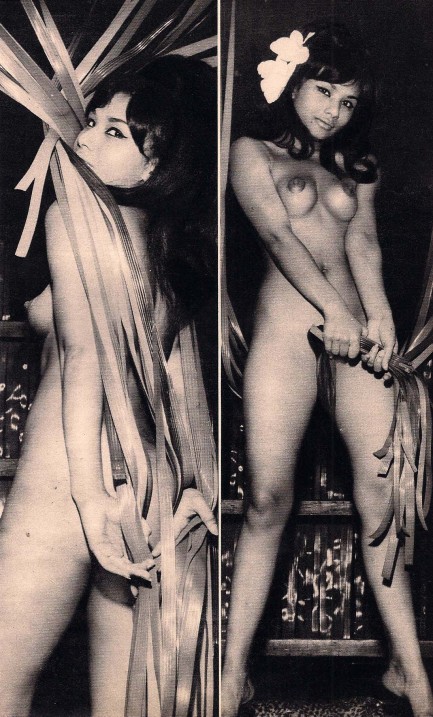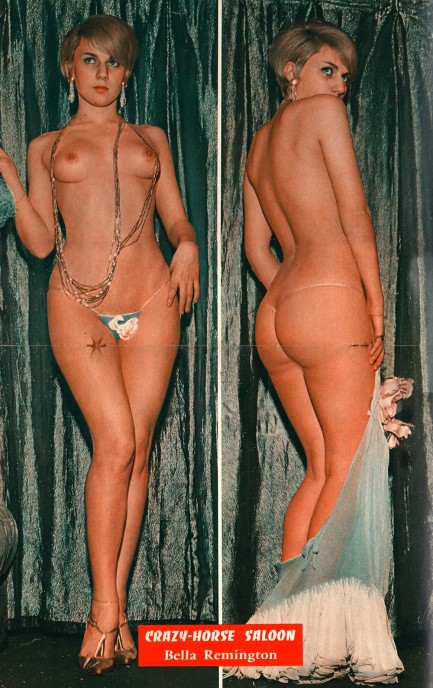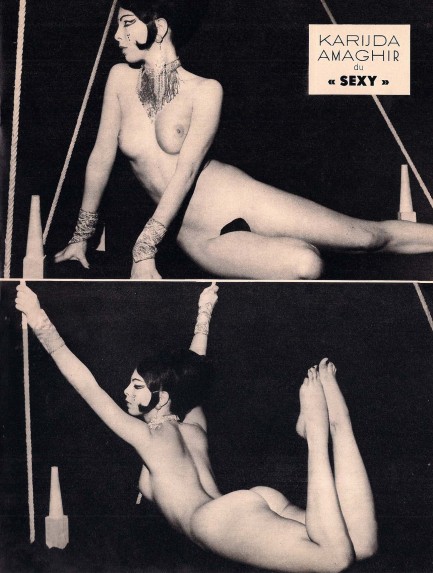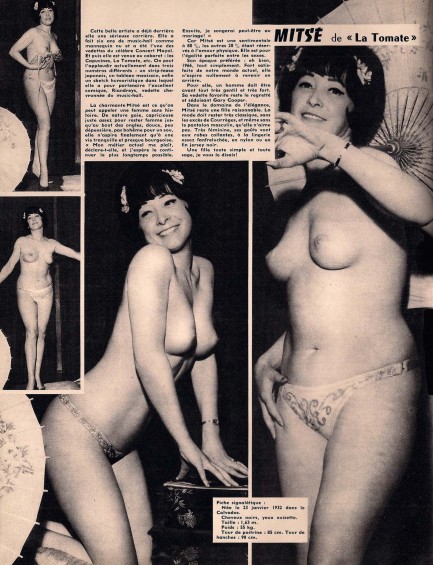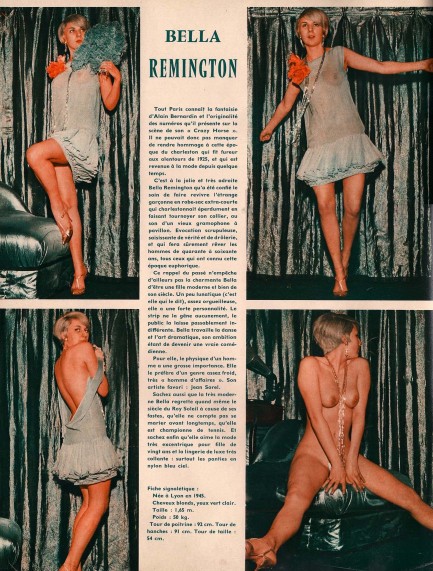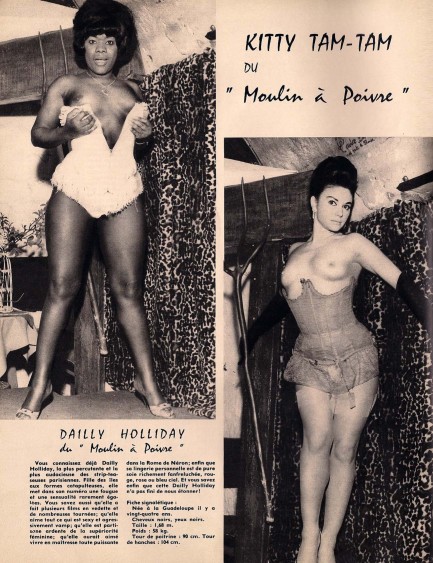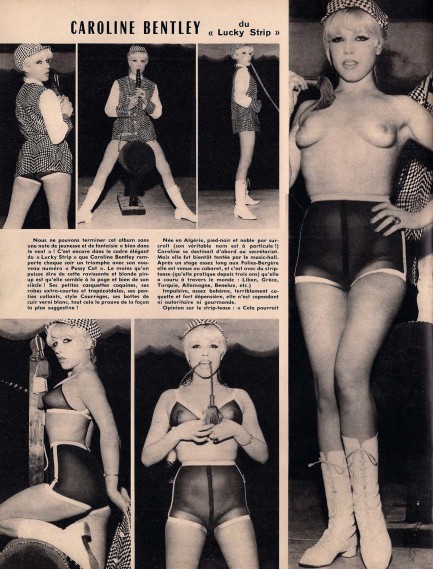 ---