Who does she ruin? Anyone who gets in her way.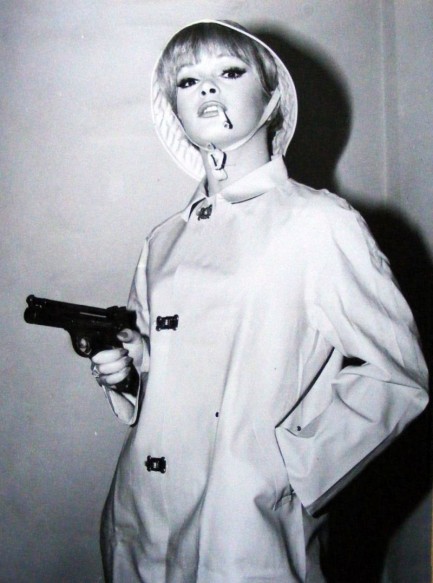 Letícia Román was born in Rome as Letizia Novarese, but launched her film career in the most American way imaginable—in an Elvis Presley movie. That was G.I.Blues, which she followed with such films as La ragazza che sapeva troppo, aka The Evil Eye, Russ Meyer's Fanny Hill, and The Spy in the Green Hat. Román never became a big star, but we think this photo is major. It was made as a promo for the 1966 movie Comando de asesinos.


---
Hold very still. This is the first time I've tried this.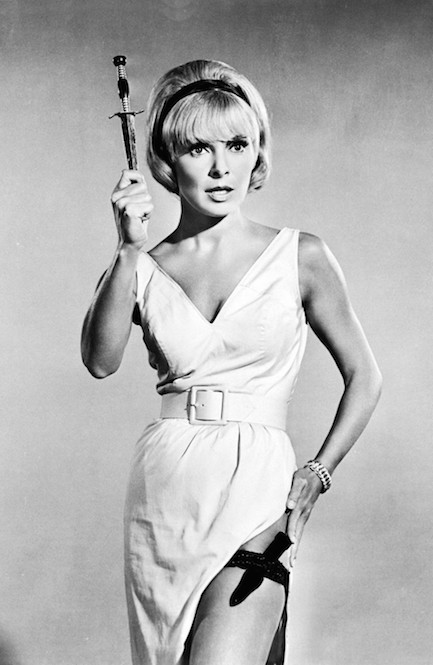 Janet Leigh prepares to demonstrate her dagger throwing skills in this promo photo made when she was filming the action comedy The Spy in the Green Hat. The movie was actually an episode of the hit television show Man from U.N.C.L.E. expanded to feature length, and starred Robert Vaughn as Napoleon Solo, with Leigh playing a dangerous vixen who loves torturing her enemies. This was the fifth time one of the show's episodes was expanded for cinemas. We've seen none of them, but we may check this one out just to see Leigh do her knife throwing act. The shot was made in 1967.


---