These are the warmest, slimiest raindrops I've ever felt.
Since we were on the subject of werewolves a couple of days ago, here's a fun promo shot of Claude Rains about to precipitate doggie drool onto Evelyn Ankers in their 1941 horror flick The Wolf Man. Ankers had trouble with other weird creatures too, including ghosts in Hold That Ghost, a vampire in Son of Dracula, an unseen troublemaker in The Invisible Man's Revenge, and a reanimated monster in The Ghost of Frankenstein. All that experience and she never learned to look up. Well, in her defense Rains is unusually sneaky, plus canines don't usually climb trees.
---
Seven monsters for the Halloween season.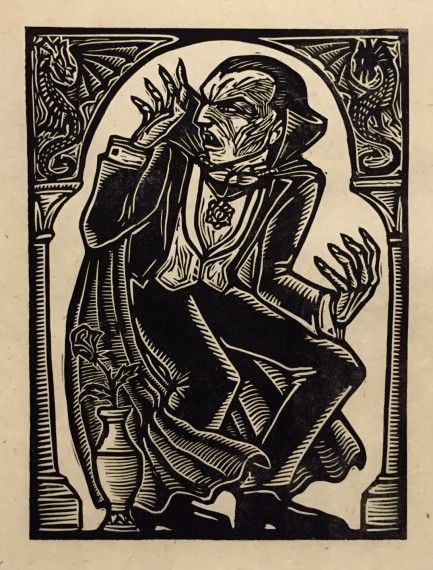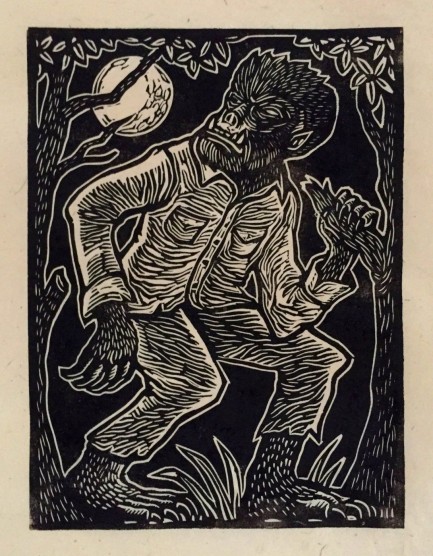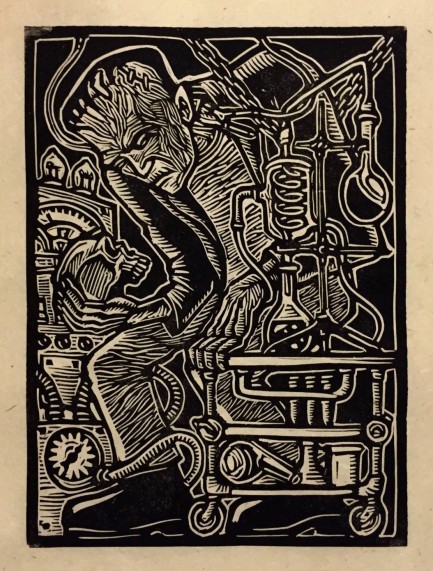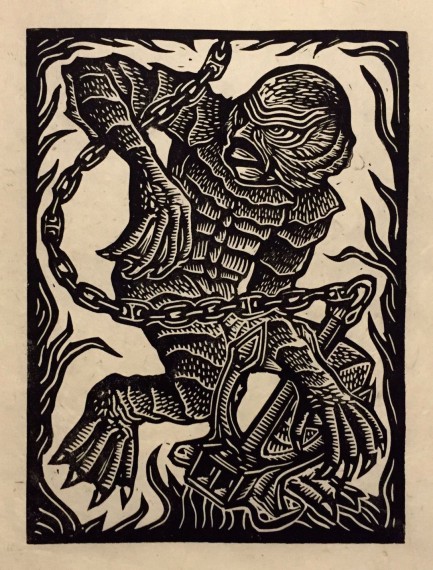 As we get a closer to Halloween we thought it was time to put together a little tribute to the types of monsters that make the occasion fun. These are carved woodblock ink prints by artist Brian Reedy of seven classic horrors. We're sure you recognize the first six, but possibly not the seventh. That one is the shadow monster from the television series Stranger Things, a modern classic creation—in our opinion anyway—from a show well worth watching if you haven't seen it.


---