Don't look. Don't move. Don't even breathe.
Here's a U.S. promo for Fritz Lang's film noir The Woman in the Window, which premiered today in 1944. The poster is unattributed, but it's fantastic work. There's normally a white border, but the version you always see online omits that. It's also highly saturated. We don't know if the color was the work of an industrious Photoshop user, but we do like it. However, a version that shows its real age—slightly less vibrant but still very nice—appears below. There are other differences too, such as the color of the figures and some of the lettering.
The Woman in the Window was headlined by star supreme Edward G. Robinson, who we love more with each movie we see. In this one he plays an everyman who gets into a nightmare situation over his head. That would be five feet, five inches for Robinson because he was such a diminutive guy, but the tallest man in the world would still be in deep trouble. You have to watch the movie to find out why, but you can read a little more about it and see a Swedish poster here, and a French poster here.
---
The more it comes into focus the clearer the danger is.
Above, a beautiful promo by Roger Rojac for La femme au portrait, known in English as The Woman in the Window. It premiered in the U.S. today in 1944, but didn't reach France until today in 1947. We talked about this one a long while ago—Edward G. Robinson is bored with his life, but gets more than he bargained for when he helps a damsel in distress. Solid film noir, disliked by many for its ending, but with a French poster disliked by none.


---
Edward G. Robinson learns to be thankful for what he's got.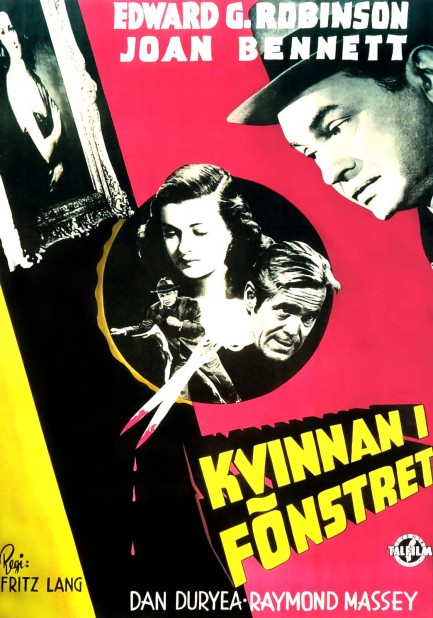 Above is a Swedish promo poster for Kvinnan i fönstret , better known as The Woman in the Window, from German expressionist master Fritz Lang. Anything from the director who gave us Metropolis is must-see, however, we have to warn you that the finale to this one may come as a let-down, or more accurately a cop-out. But don't blame Lang—blame the censors of the day, who wouldn't let him use the ending from the source material, J. H. Wallis's novel Once Off Guard. If judged in the forgiving frame of mind that the ending shouldn't be held against it, The Woman in the Window can't be considered anything but a top-notch effort. Basically, it's worth it just to see Edward G. Robinson in the lead as a stuffy college professor who wishes for more excitement in his life. He learns the hard lesson—thanks to femme fatale Joan Bennett—that he isn't built for adventure. So the film is a cautionary tale. It warns middle-aged men that stable lives may be boring, but hot young women lead to directly to trouble, terror and tragedy (best case scenario: after a lot of screamingly good sex). The Woman in the Window opened in Sweden today in 1947.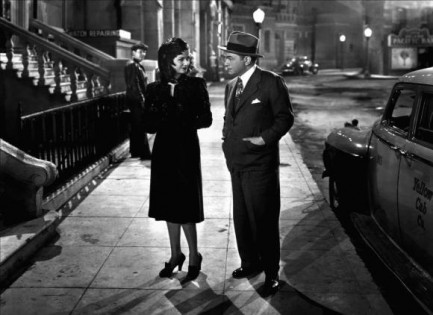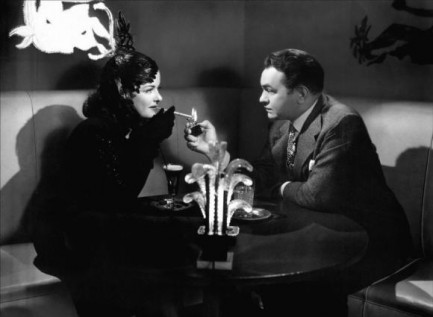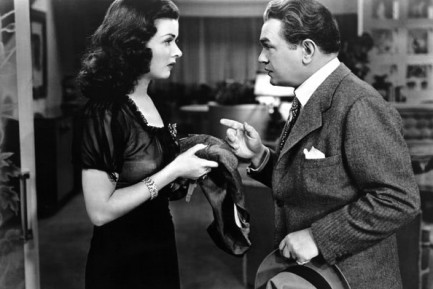 ---