There, isn't that better? You'll save a few cents on your electricity bill.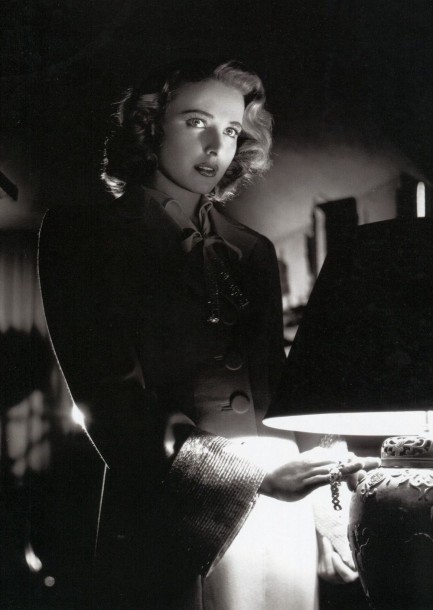 It's never a bad idea to save money on your utilities, as U.S. actress Laraine Day demonstrates above. Day had a long and busy career, appearing in films such as The Woman on Pier 13, Foreign Correspondent, Tarzan Finds a Son!, Fingers at the Window, and The Locket, for which the above promo was made. It dates from 1946, and you can see another photo from the film here.


---
When commies get their hooks into you it's forever.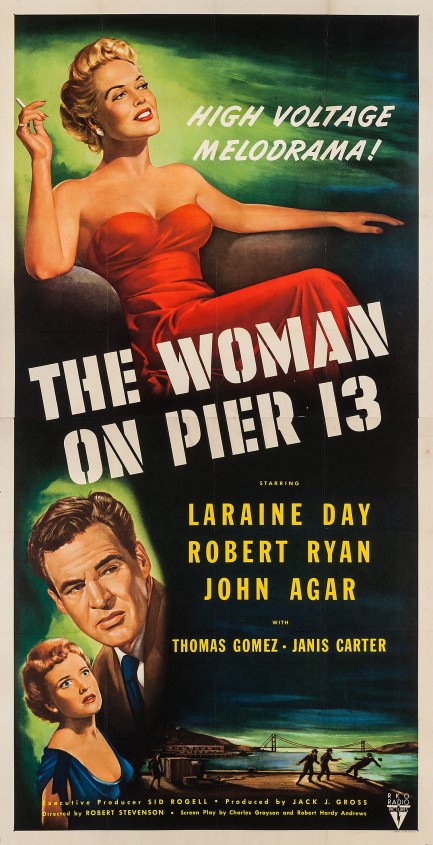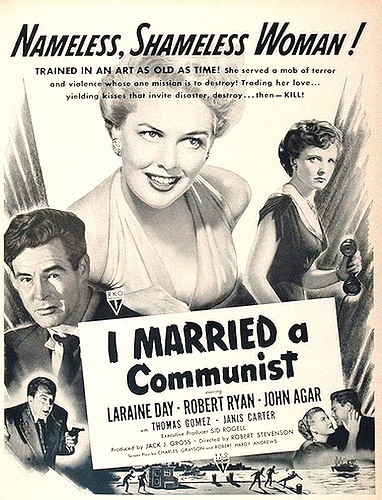 The Woman on Pier 13, for which you see a very nice promo poster above, had a pre-release title that tells you everything you need to know about it. That title was I Married a Communist. What you get here is a melodrama about Laraine Day, whirlwind married to successful San Francisco industrialist Robert Ryan, an exemplar of American free enterprise, but who was once a member of the communist party back in New Jersey. Uh oh.
Long before meeting and marrying Day, he exited the party without even thanking his hosts for the snacks, moved to Frisco, and changed his name. Married life is going wonderfully until the commies track him down and threaten to expose him if he doesn't give over two fifths of his salary each month and sabotage labor negotiations between San Fran shipping magnates and striking dockworkers. They kill a guy in front of him, just so he knows they mean business. The sneaky, thieving, blackmailing, murdering rats. They're cruel squared. All they needed to be worse were monocles and riding crops. And maybe a handy tray of stainless steel dental hooks. And speaking of hooks, wait until you see what what Ryan can do with one. The Woman on Pier 13 is well made and pretty fun, but it's less useful as cinema than as a time capsule of anti-commie propaganda. It premiered today in 1949.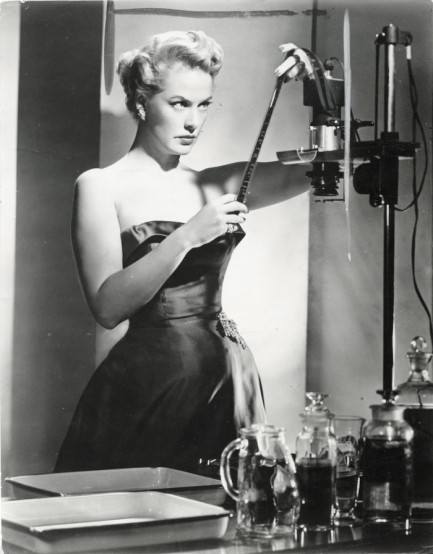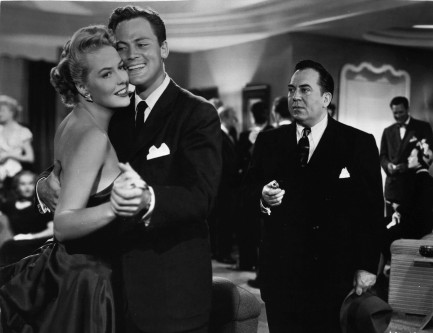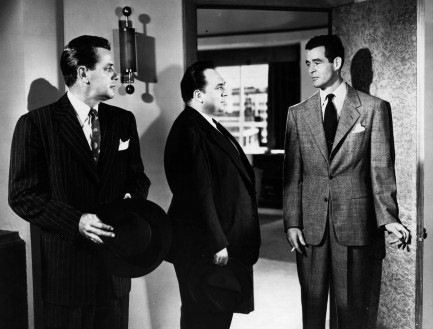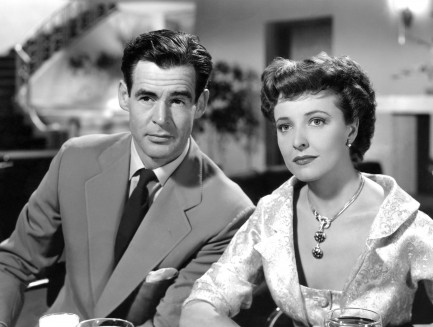 ---