Some hangovers can't be cured.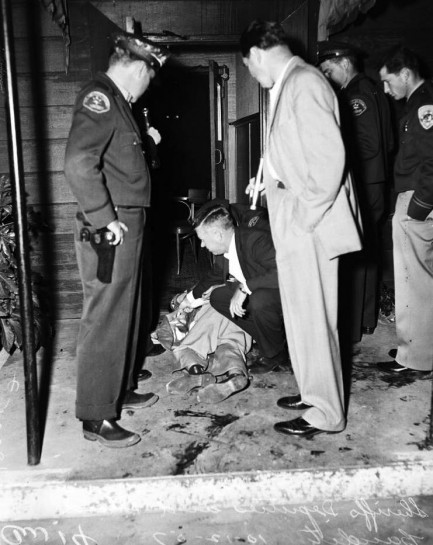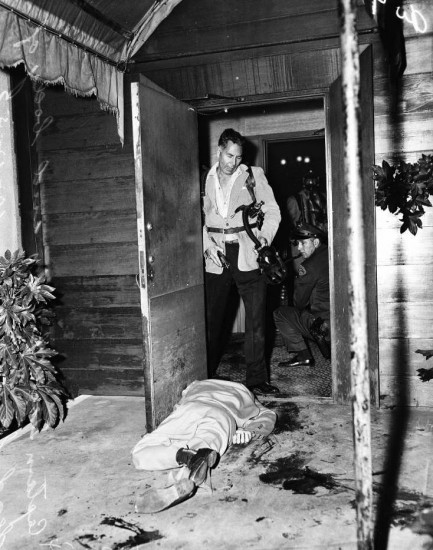 When Thomas Barrington and Harry Hancock walked into Eddy's Bar in Los Angeles and sat down for drinks they seemed like normal customers, but they were actually robbers armed with guns and bad intentions. These were hardened types who had spent a combined fifteen years in prison. Both been free for less than a year. Their plan was to wait until Eddy's closed and force its employees at gunpoint to open the safe. Since the place was a combined bar, restaurant, and liquor store, and it was Saturday night, they knew the safe would have plenty of money inside.
The night wore on and eventually last call came. At that point four workers were present—two bartenders, a waitress, and a hat check girl, who was not a girl but rather was the waitress's mother. In addition, one of the bartender's wives was there, and two cooks were sleeping in quarters on the premises. A lot of people for two robbers to handle. One of the bartenders herded the stragglers out, including Barrington and Hancock. But in the parking lot the robbers drew their guns and forced their way back inside. In those few moments of confusion, with so many people around, one of the women slipped away and called police from a nearby pay phone.

The cops showed and gunplay soon followed. Barrington shot one of bartenders point blank in the back and nailed a deputy named Harold Blevins in the head from a distance, killing him instantly. A second deputy named Charles Covington returned fire and hit Barrington numerous times, killing him, but not before taking a Barrington round in the chest. More cops arrived and a standoff ensued with Hancock that finally ended with teargas rounds fired into the building and police rushing the entrance. The photos above show the aftermath of all that, with Barrington's body in the doorway and detectives milling about. That was today in 1957.


---