She always said his biggest problem was that he was pig-headed. Turns out she was right.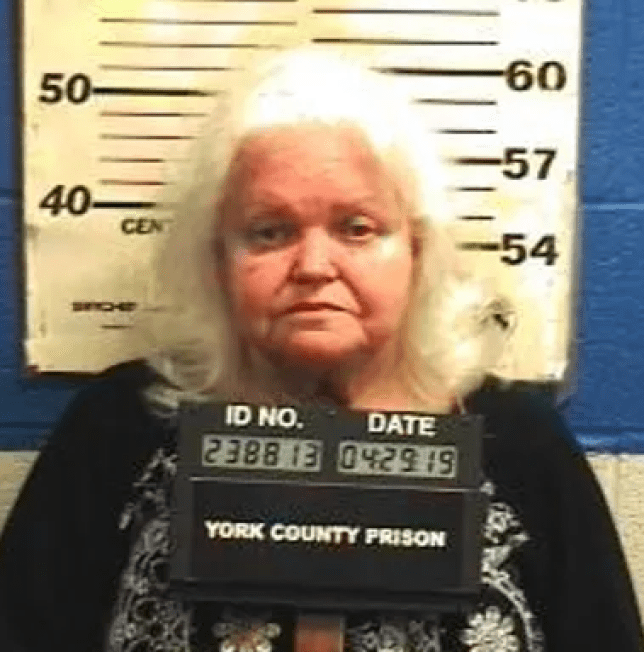 When you achieve something rare you want others to know. Usually these are minor things, like breaking 200 on bowling night or perfectly poaching an egg, and the subsequent boasts are basically harmless. But even people who do terrible things—and really should keep their mouths shut for the sake of self-preservation—will still at the very least hint at their accomplishments. Such was the case with 67-year-old Virginia Hayden, above, who regaled her grandson with tales of how useful pigs can be. Just like in those mafia movies, she explained how pigs will eat every part of a human body, except the cranium.
Visits to gran's house must have been heartwarming affairs. Picture her possibly baking chocolate chip cookies and making pleasant smalltalk, dispensing ageless wisdom like, "Did you know that if a woman were to kill her husband and feed his body to pigs, they would eat every part of that fat, hairy body, apart from the
exceptionally hard cranium, which never seemed capable of letting through the things his wife told him, for example to pick up his damn socks and wash a fuckin' dish once in a while? Did you know that, my sweet?"
*ding*
"Oh, good. The cookies are done."
Rewind a bit from that cozy scene. In 2011 Hayden's third husband Thomas flew to Mexico for medical treatment and never came back. In early 2012 an unidentified cranium, with scalp and hair attached, was found near a rural Pennsylvania road. Nobody put cranium and hubby together until 2017, when Thomas Hayden's daughter, who had been estranged from her dad for more than a decade, contacted police with suspicions that his supposed one-way trip to Mexico was something other than it seemed.
Long story short, Virginia Hayden was arrested last week on suspicion of murder.

The lesson here may be that talking about heinous crimes will sometimes indicate how informed one is in esoteric areas of knowledge, but other times will indicate that one has, in fact, committed heinous crimes. Now some of Hayden's other wise utterances take on a darker tone. For example, she used to mention how stabbing a corpse before sinking it in water would keep it from floating, and how giving a person a heavy snootful of nitroglycerine spray could trigger a heart attack. Hayden's second husband died of a heart attack. And her first? He was a suicide. At the moment there's no indication foul play was involved in either death, but we'll bet you a batch of chocolate chip cookies the police are looking into it.


---