Now you too can roll like a superspy.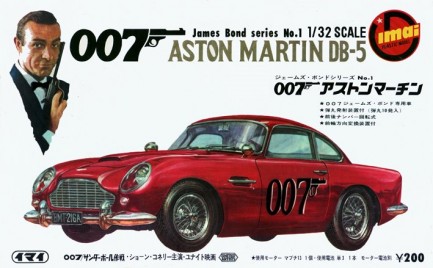 We love Bond stuff here, as you've probably figured out already. So we were pretty excited to find this Japanese advert for Imai's scale model Aston Martin DB-5, a car which appeared in the James Bond films Goldfinger, Thunderball, Goldeneye, Tomorrow Never Dies, and Casino Royale. The painting is a lot more impressive than the actual model, but we could be convinced to buy it anyway, as long it's equipped with a tiny ejector seat.
---
Vai con Connery.
Sleeve of Italian pop performer Fabrizio Ferretti's 1966 single "Operazione Tuono", aka "Thunderball", with a flip side of "L'amore" by Memo Remigi.
---
Nobody does art better.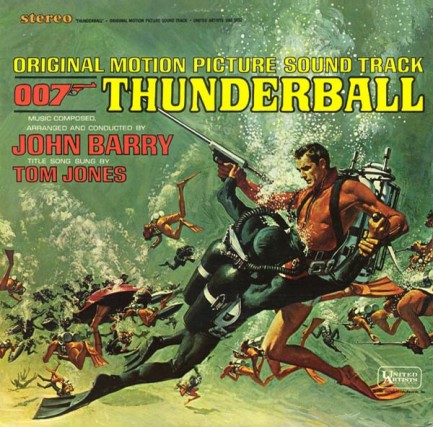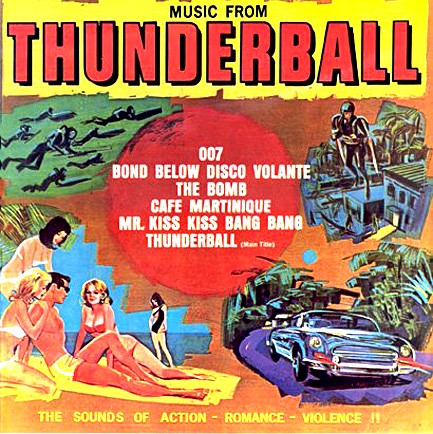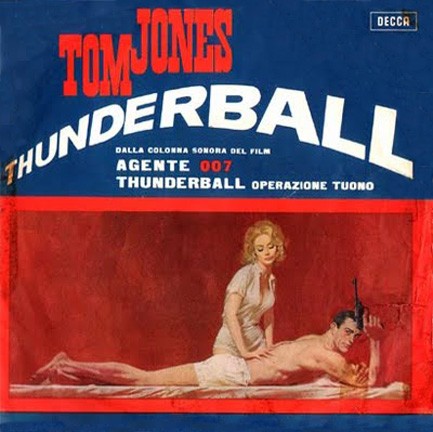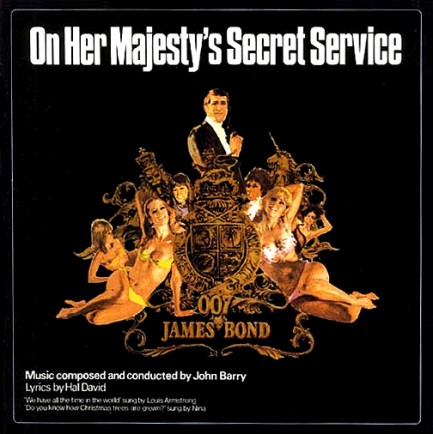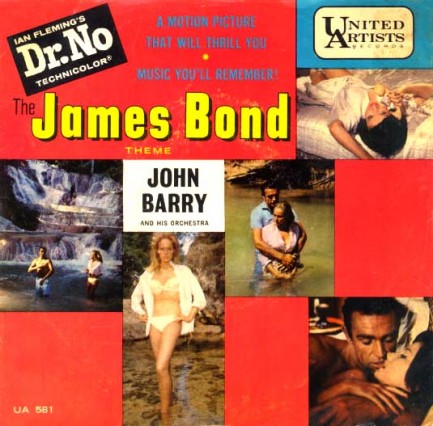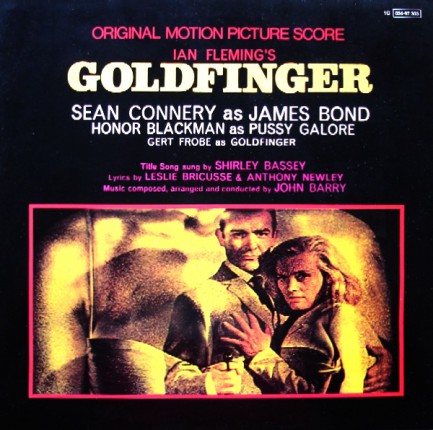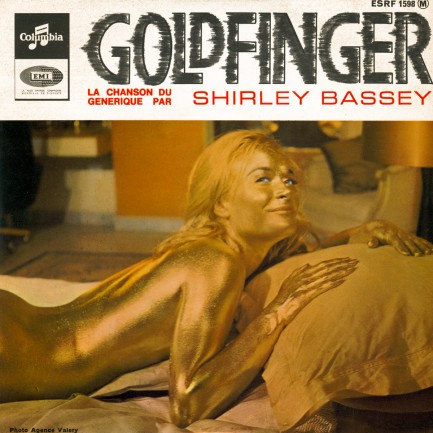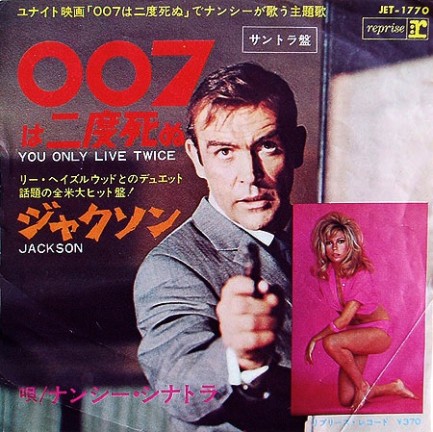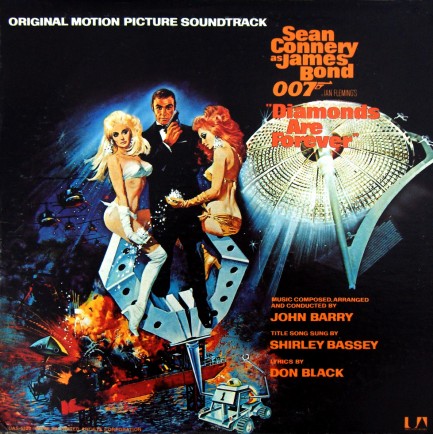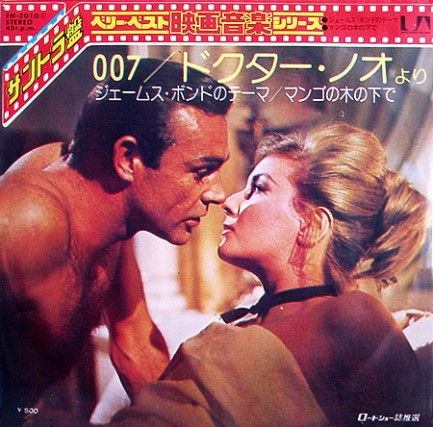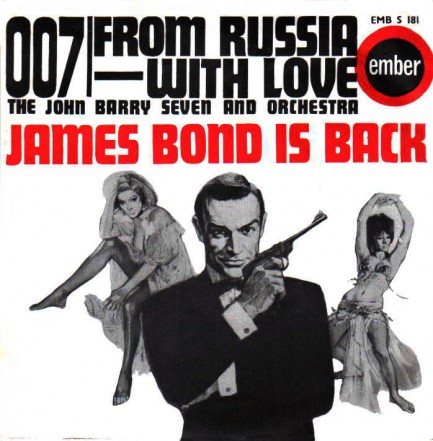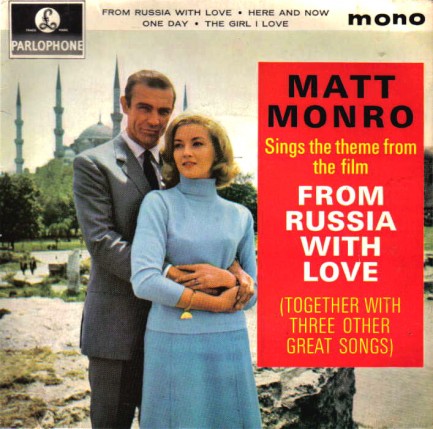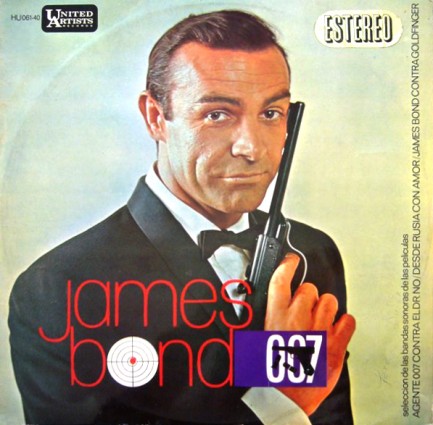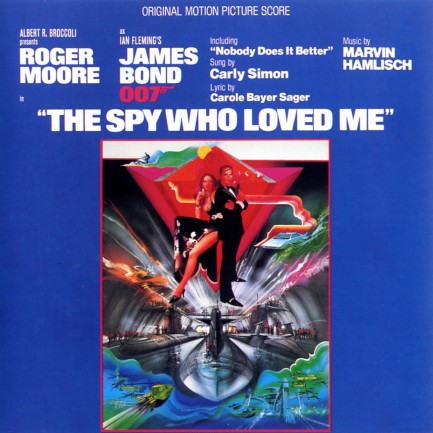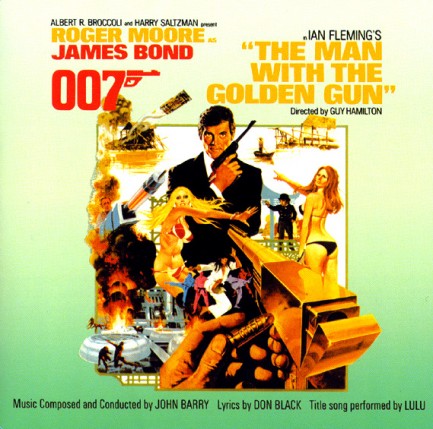 James Bond soundtrack albums and singles, with production art covers, plus paintings by Frank McCarthy, Robert McGinnis and others.
---