From Moscow to Washington, D.C., The National Police Gazette dishes and deals.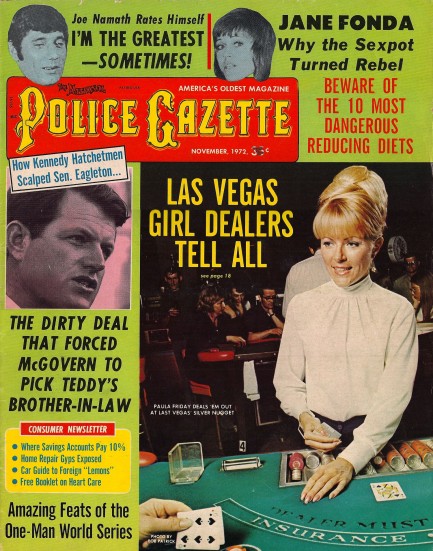 This later period National Police Gazette published this month in 1972 is packed with scandal and intrigue, with stories on Vegas dealers, Washington, D.C. politics, Soviet assassins, and Hollywood activism. The activism story focuses on Jane Fonda and her shunning of Tinseltown trappings to devote herself to various causes. The most cringe-worthy line is when editors express curiosity at her advocating for "redskins." Readers are reminded that even though Fonda was lately wearing her hair short and dressing in jeans and t-shirts, she was once a babe, and for proof they include a photo of her in costume as Barbarella. The story itself serves as an indication of one thing the women's lib movement was fighting—the male perception that women could be only one of three things: beautiful ornaments, loyal partners, or royal pains. Fonda's intellect was inconvenient for fans and studio execs alike, but her status forced people to listen to what she said.
The Washington story is a bit more convoluted. Editors claim that the Kennedy clan forced 1972 presidential candidate George McGovern to axe his original vice presidential running mate Tom Eagleton in favor of Sargent Shriver, who happened to be a Kennedy in-law. The story carries no quotes, attributions, or corroborating sources of any sort. It's written as a narrative and is disdainful in tone. In a sense, it's similar to the responsibility-free journalism seen on American cable television today. But was the story true? Very possibly. The Kennedys had substantial influence in the Democratic Party at the time. Did their choice matter? No. McGovern lost anyway. Scans below.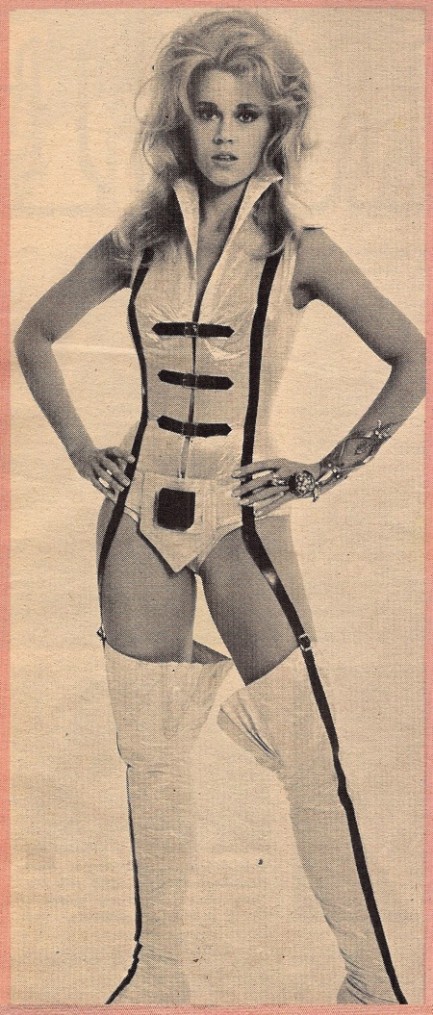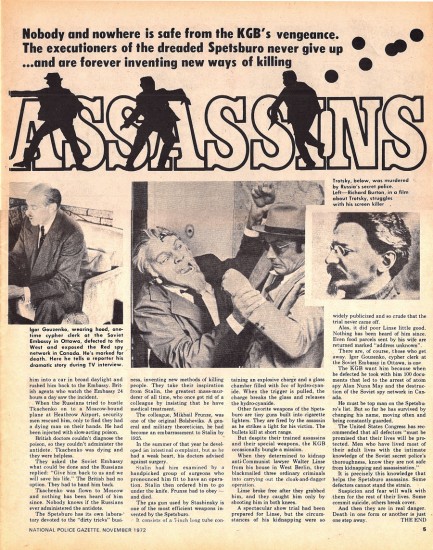 ---