Meet the new boss, nothing like the old boss.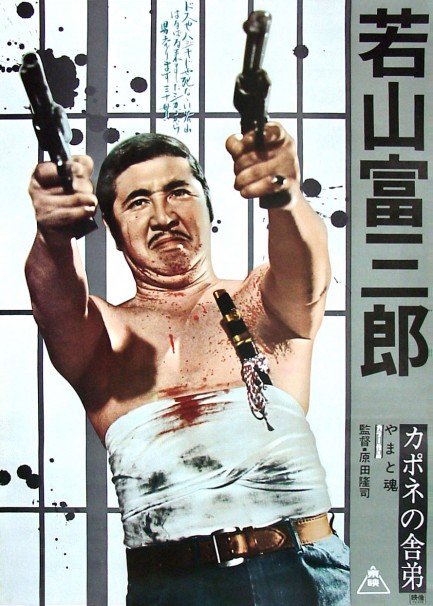 Above, a poster for the Japanese actioner Kapone no shatei yamato damashi, aka A Boss with a Samurai Spirit, aka Capone's Younger Brother: Heart and Speculation, starring the prolific Tomisaburô Wakayama. The movie deals with a hired killer whose latest contract turns out to have wide-ranging consequences, making him turn against his employer. We shared the original poster for this as part of a group post back in 2013. This is a re-issue poster. We don't know exactly when it came out, but the film originally premiered in Japan today in 1971.


---
Single fatherhood can be a real challenge.

Below is a collection of Japanese posters for the amazingly entertaining film series Kozure Ōkami, aka Lone Wolf and Cub, starring Tomisaburô Wakayama as a warrior who has to single-handedly care for his child as legions of assassins try to murder him. More info below.


Two posters for Kozure Ōkami: Kowokashi udekashi tsukamatsuru, aka Lone Wolf and Cub: Sword of Vengeance.

Two posters for
Kozure Ōkami: Sanzu no kawa no ubaguruma
, aka
Lone Wolf and Cub: Baby Cart at the River Styx.
Kozure Ōkami: Shinikazeni mukau ubaguruma, aka Lone Wolf and Cub: Baby Cart to Hades.
This is the only poster we don't have the panel length for: Kozure Ōkami: Oya no kokoro ko no kokoro, aka Lone Wolf and Cub: Baby Cart in Peril. To complete the collection we snagged this image off the internet.
Kozure Ōkami: Meifumado, aka Lone Wolf and Cub: Baby Cart in the Land of Demons.

Kozure Ōkami: Jigoku e ikuzo! Daigoro
, aka
Lone Wolf and Cub: White Hea
ven in Hell.

There's one more movie, 1980's Kozure Ōkami, aka Shogun Assassin, mainly put together using footage from the previous films, none of which had really been seen in the West to that point. Shogun Assassin, though not properly part of the series, is easy to find and as a one-off it's fine and entertaining, but we recommend you do yourself a favor and watch the canonical films.


---
Hiroyuki Nakano's sword opera Samurai Fiction challenges festival audience but ultimately leaves it satisfied.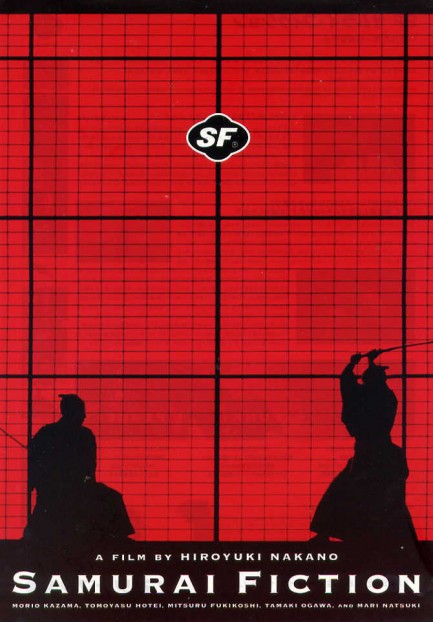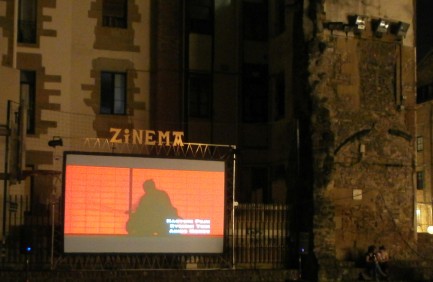 San Sebastian in general and Cinema Caravan in particular are keeping us busy, but we have time for a quick post, so here we go. Last night we attended a screening of Hiroyuki Nakano's 1998 adventure/comedy SF: Episode One, also known as Samurai Fiction. It's a quirky movie, imaginatively shot mostly in black and white, and involves a young samurai on a mission to both avenge a friend's death and retrieve a priceless sword. He encounters an ex-samurai who tries to teach him the wisdom of non-violence, with limited success. The movie is set in 1689 and looks a bit like Kurosawa's great period pieces, but subverts that similarity with its humor and modern rock 'n' roll soundtrack. Since it was in Japanese with English subtitles, the mostly Basque audience was perhaps a bit baffled, but even those with language difficulties could enjoy the film's visual creativity, and ultimately everyone seemed to enjoy it.

Watching Samurai Fiction got us thinking about our many Japanese posters, and because we actually have access to that stuff wherever we go, we decided to share five of the nicer pieces in our collection. In terms of information on these, time is a little tight to research them carefully, but here's what we know: poster one—nothing; poster two—Nawa Hada Jigoku: Rope Skin Hell, with Naomi Tani, 1979; poster three—we're unsure on that one, but that's definitely Kayoko Honoo in the art; poster four—Kapone no shatei, yamato damashi, aka A Boss with a Samurai Spirit, with Tomisaburô Wakayama, 1971; poster five—nothing. But we'll see if we can find something about that one. See ya soon.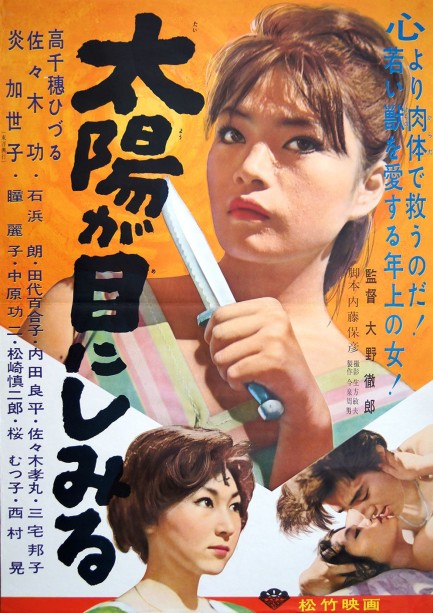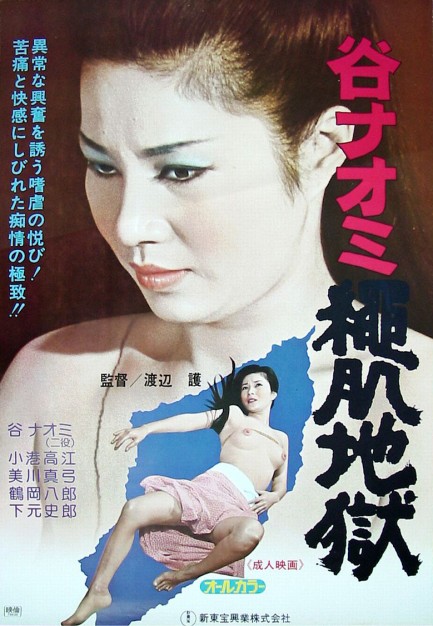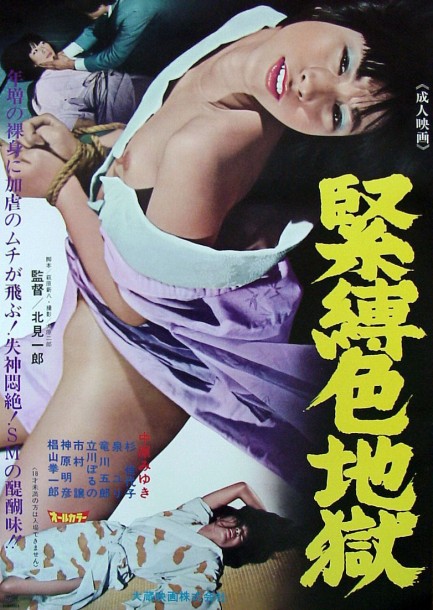 ---