Usually they're pretty bold but these are impossible to find.
It's rare for us to be unable to find a U.S. or European movie, but it happens. We didn't let it stop us from sharing this amazing poster, though, which was made for the French thriller La loups chassent la nuits, known in English as Wolves Hunt at Night. It's a spy flick set in Trieste and Venice, and stars Jean-Pierre Aumont and Italian actress Carla del Poggio. The poster was designed by Léo Houper using a photo of del Poggio as its central element. We'll keep looking for this film and maybe one day we'll get lucky. It premiered in France today in 1952.
---
The fallout from this situation will be lethal.
Above, an Italian poster painted by Renato Casaro for the Japanese macabre sci-fi flick Matango, which in Italy was called Matango il mostro and in the U.S. Attack of the Mushroom People. We shared the excellent Japanese posters back during the summer and you can see those here. The film opened in Italy at the Festival della Fantascienza di Trieste today in 1964.


---
In tip top shape from stem to stern.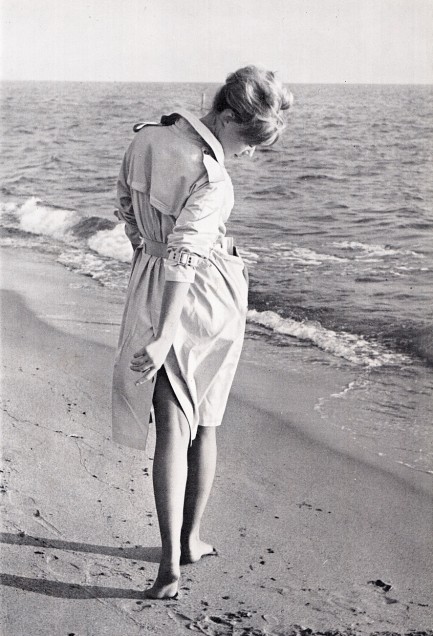 Above is a promotional photo of Italian actress Edy Vessel, who was born in Trieste as Edoarda Wessellovsky, a fact that neccessitated a name change before she achieved reknown in such films as Psycosissimo and Federico Fellini's 8½. This photo from the French magazine Stop dates from 1962.
---