Paperback publishers double down on a legendary model.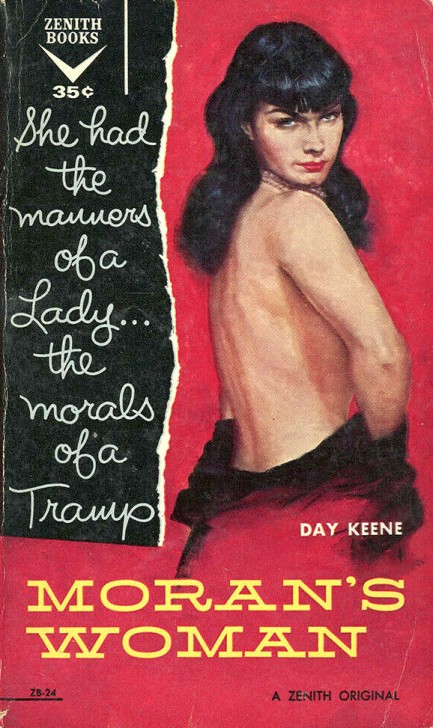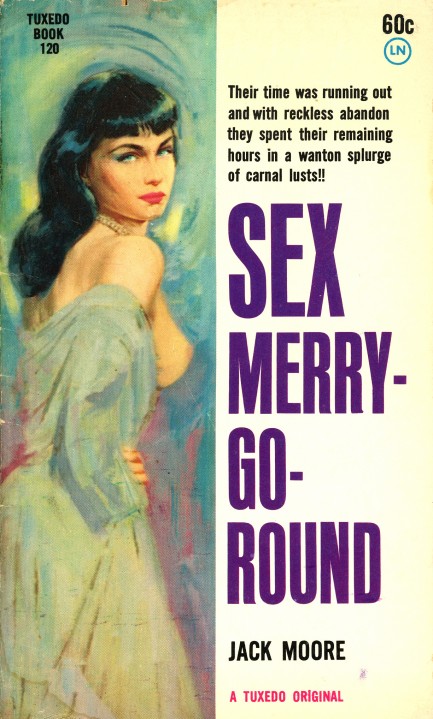 Bettie Page has long been an inspiration in multiple media, and you can include paperback art on the list. These two covers for authors Day Keene and Jack Moore, published in 1959 and 1962 respectively, use Page's instantly recognizable form to draw the eyes of newsstand browsers, a tactic we assume was a wild success. We love both of these, especially the top image by Jack Faragasso. There are even others from the period. The artist on both of these is the legendary Unknown, by far the most prolific mid-century paperback illustrator of all time. We'll doubtless run across more from the same genius later.
---
I can hear you back there, Randy Joe. If you's pluckin' your twanger again I'm gonna tell pa.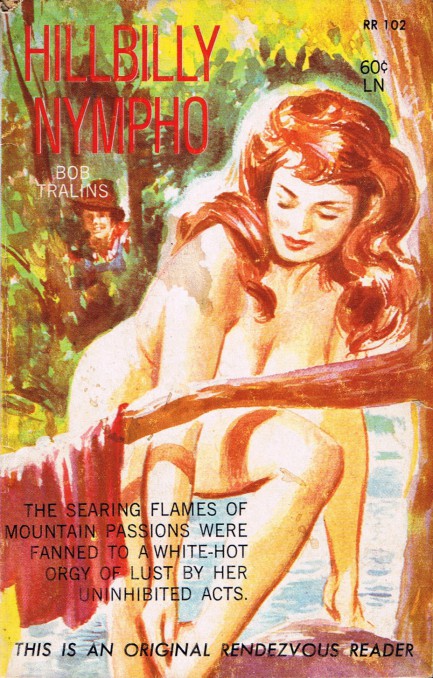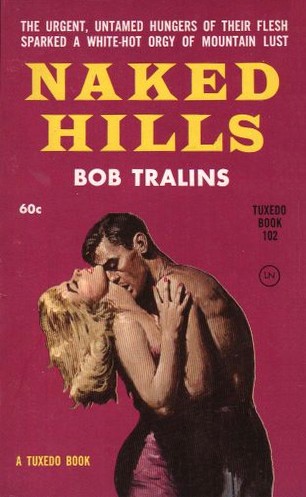 One of the early cover collections we put together dealt with the theme of women interrupted while skinny-dipping (for our non-U.S. readers that's a term for swimming naked). Above is a fun addition to that group—Hillbilly Nympho, written by Bob Tralins, for Rendezvous Reader books, published 1961.
This was also put out the same year by Tuxedo Books as Naked Hills. Tralins, a few of you may remember, was the man who ghost-wrote Pleasure Was My Business, the infamous tell-all about the South Florida prostitution trade by flesh peddler Madame Sherry, aka Ruth Barnes. The book was banned in Florida and prompted a massive lawsuit from the former king of Egypt, Farouk I, who Madame Sherry had named as one of her best customers. We talked about that way back. See here.
---