The toughest case to solve is a case of amnesia.
The poster above was made to promote the mystery Two O'Clock Courage, an interesting little noir-adjacent obscurity released today in 1945. It was directed by Anthony Mann of T-Men fame, and stars Tom Conway as a hapless everyman and Ann Rutherford as a cabbie who almost runs him over, but instead takes him under her wing. Conway needs help, you see, because he's been bonked over the head, and has no clue by whom or why. In fact, he doesn't remember anything before meeting Rutherford. Everything is a big fat blank. With his brain back to factory reset, he's a nice enough guy, but he soon learns that Rutherford found him near the scene of a murder. Did he have anything to do with it? He fears he might have. He and Rutherford pair up to sleuth their way to a solution, with cops and the press underfoot all the while.
The movie, while a mystery, also aims for laughs in the style of The Thin Man, with quips, wacky secondary characters, Bettejane Greer (Jane Greer) comically overacting the effects of alcohol, and an inspector who's entirely too willing to defer authority to nosy amateurs. Maybe it was uproarious in its day, but in our day it's a bit tedious. The problem is Conway's stumbling, stammering performance. A little more agency and competence would have played better, in our opinion. His all thumbs persona isn't a dealbreaker, though, thanks to Rutherford's presence. The two even manage to generate a few legit chuckles. As for the mystery, they're pretty bad as sleuths, but they eventually solve it, because with respect to cinematic amnesia you can always count on one thing—it's easy come, easy go.
So you really have total and complete amnesia?
I guess you don't remember, but I've let you ride in my cab, like, hundreds of times and you owe me probably three grand. Cash only, please.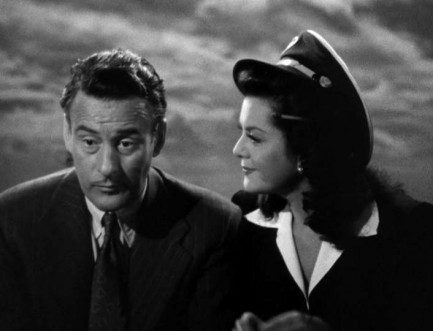 Oh, also we've had dozens of wild, carnal nights together. Since you forgot we better do all those again.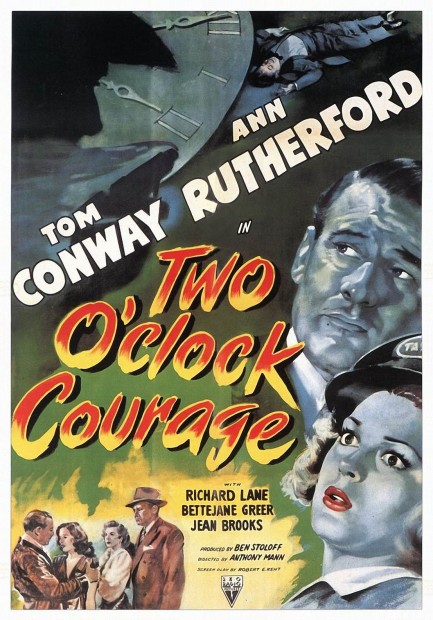 ---