Better men than you have tried to tame her.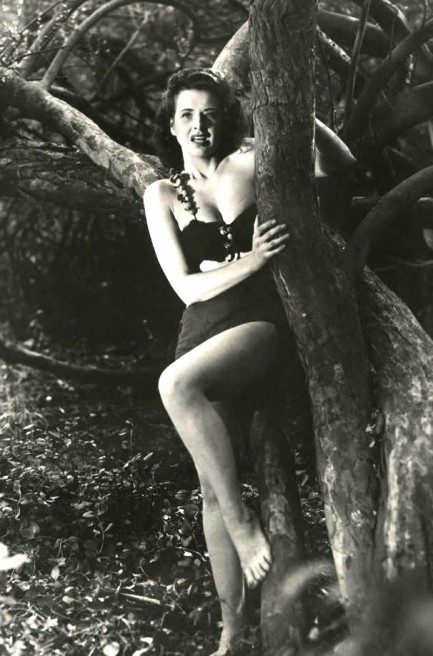 Above is a United Artists promo image of New York City born actress Midge Ware, née Muriel Ware, from the 1952 lost world adventure Untamed Women. In the film three downed World War II flyboys wash up on the shores of an island inhabited by primitive but (of course) sexy women. Sound like your thing? You can watch it online in two parts starting here. The photo is from 1952.


---
It's not their fault—it's a jean-etic disorder.
In pulp and sleaze fiction there are many types of bad women—vamps, golddiggers, black widows, you name it—but women who wear jeans, or even jean shorts, are destined for a special brand of trouble. Some of these women are already corrupt while others are merely at the gateway, but they all end up in the same place—Calamity City, daddy-o.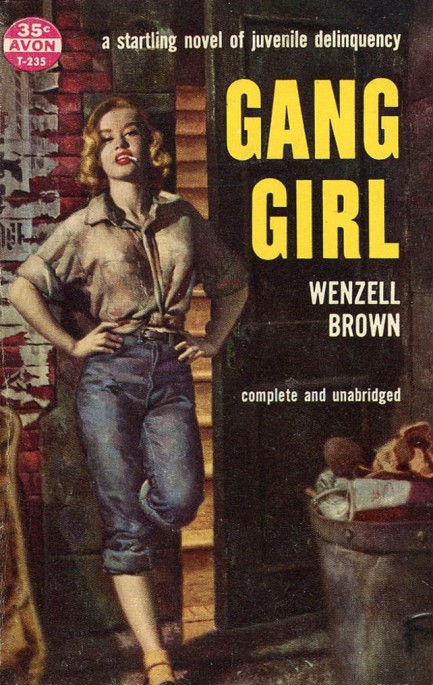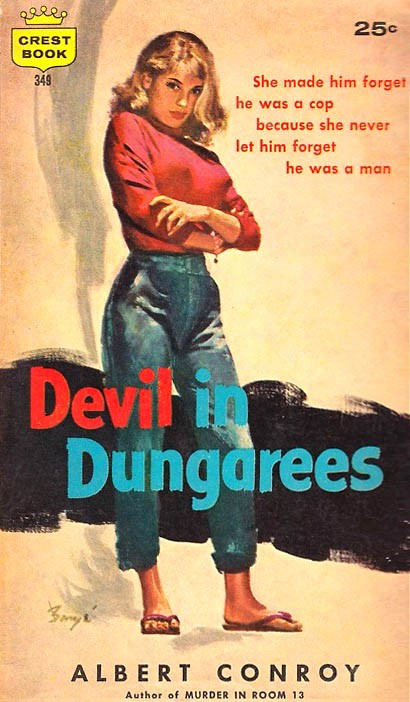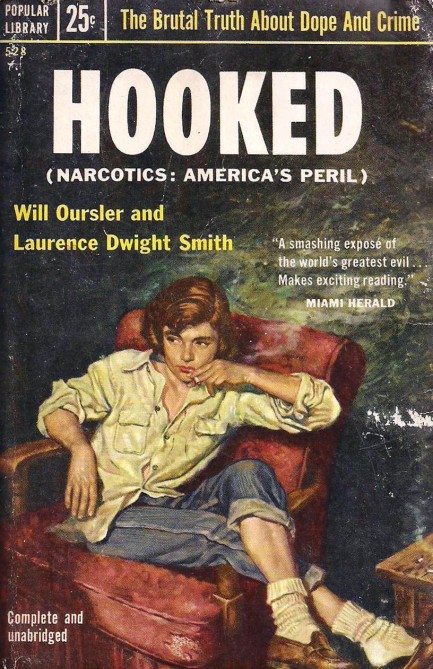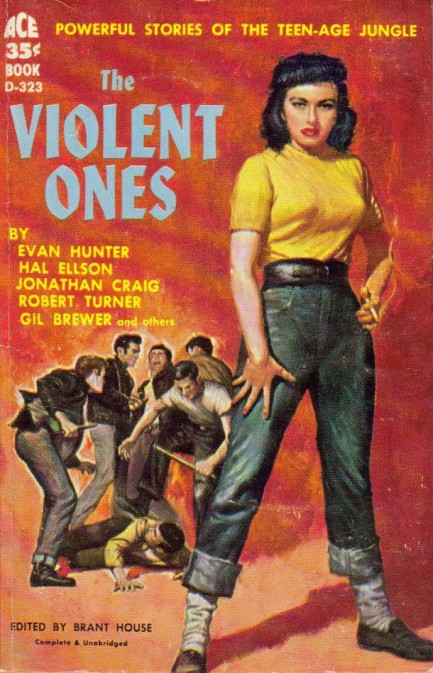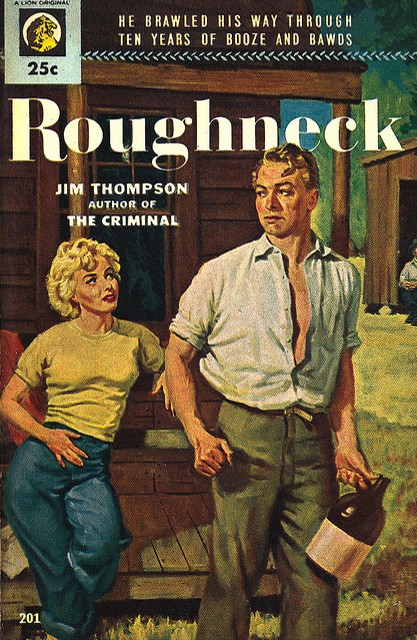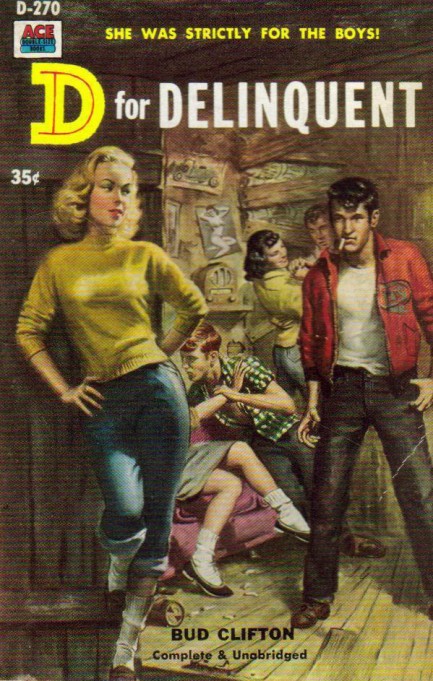 ---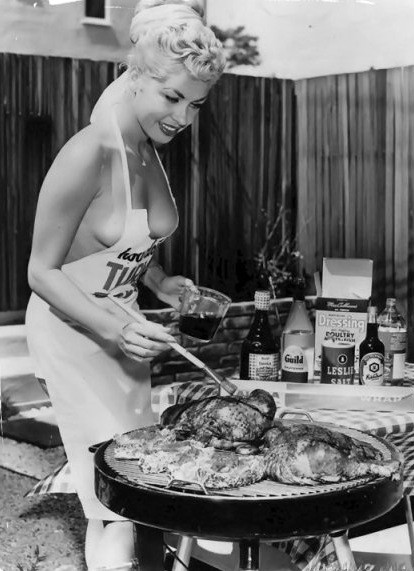 Promo photo of American actress Jeanne Carmen circa late '50s. Carmen earned the moniker "The Queen of the B Movies" by appearing in such fare as Untamed Youth, Monster of the Piedras Blancas, and The Devil's Hand.
---