Sex Stars System uncovers erotic cinema around the world.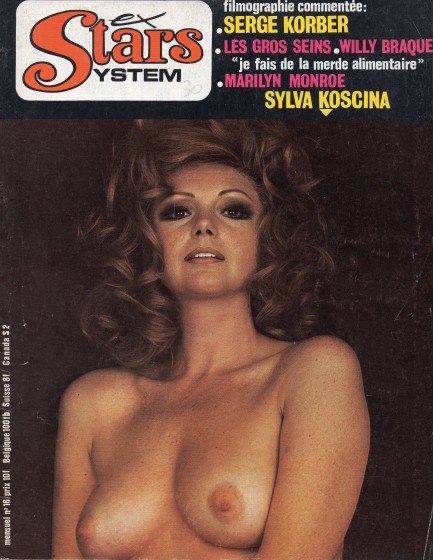 Here's a little treat for Monday, because Mondays are universally acknowledged to suck. Above is the cover and below are a ton of scans from the cutting edge cinema magazine Sex Stars System, which billed itself as "Le Magazine du Cinema Erotique." It was published out of 55 Passage Jouffroy, in Paris, France, and for a while it was the top magazine with reviews and features on the new, sexually liberated mainstream cinema of the early 1970s, and the new pornography of the same era. Because porn was taken seriously as an art form back then (hard to imagine, we know) certain magazines discussed and critiqued the films and regarded the performers as equal with those in mainstream cinema. We talked about this phenomenon with Cine-Revue a few years ago. Sex Stars System was similar, but much edgier, as you'll see.

On the cover and in the centerfold you see Croatian born star Sylva Koscina (a mainstream actress), and elsewhere you get Emmanuelle Parèze (porn), Dany Carrel (mainstream), Valérie Bosigel (mainstream), Karin Schubert (both), Catherine Spaak (mainstream), Ornella Muti (mainstream), Chesty Morgan (porn, obviously), Marilyn Monroe (mainstream, though some scam artists claim she was the other too), et al. They don't make magazines like this anymore, because they don't make cinema like this anymore. Sex in U.S. movies is strictly taboo, unless, generally speaking, the actors keep their clothes on. You do see it on cable television, however, though such shows generate reams of online criticism about how terribly wrong it is (we agree, however, that more sex and nude scenes need to be filmed from the vantage point of the female gaze). In Europe, as always, things are a bit more liberated.

We aren't sure how long Sex Stars System published. It debuted in 1975. Also in 1975, or possibly 1976, a magazine called simply Stars System appeared. Stars System had a softer editorial approach and featured solidly mainstream cover celebs such as Jane Fonda and Romy Schneider. At some point it changed its name slightly to Star System and, thus rebranded, published at least as late as 1982, which seems to be longer than Sex Stars System was on the scene. The information online about these magazines is, as you can probably guess, a jumble, but we'll keep looking into it and maybe have something more concrete to report later. There's also a Star System celeb magazine around today, but it's Canadian and presumably unrelated. Many scans below, and we have a few more issues we'll post later.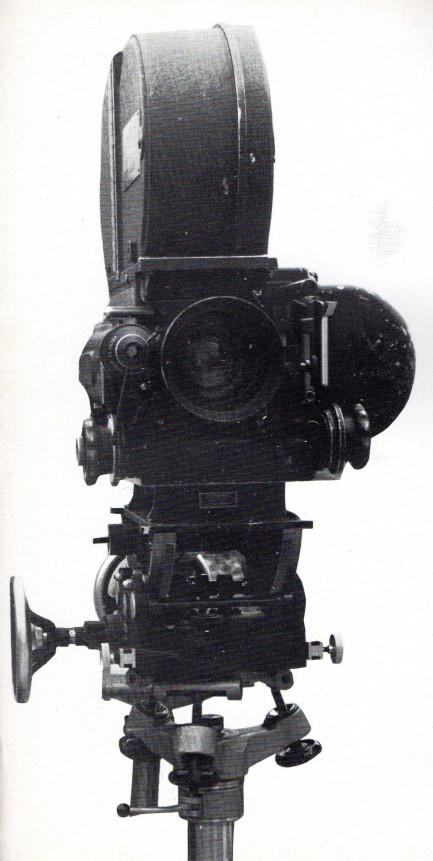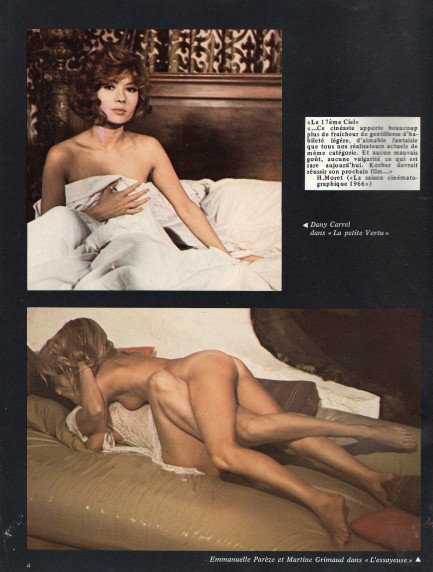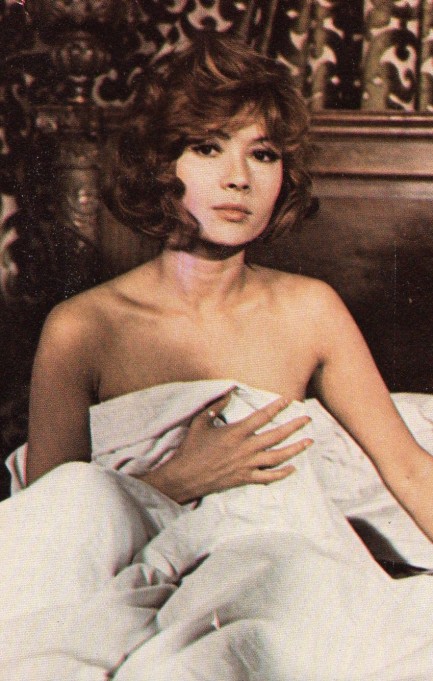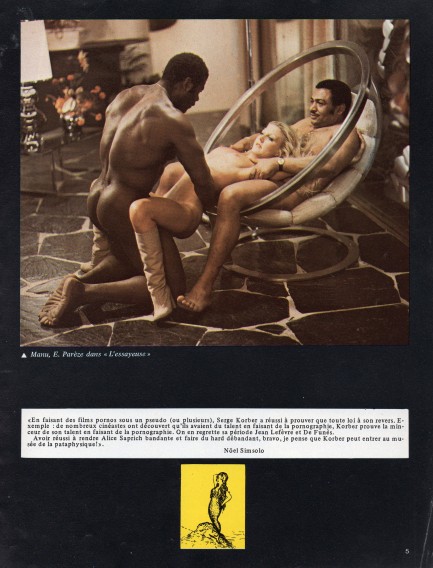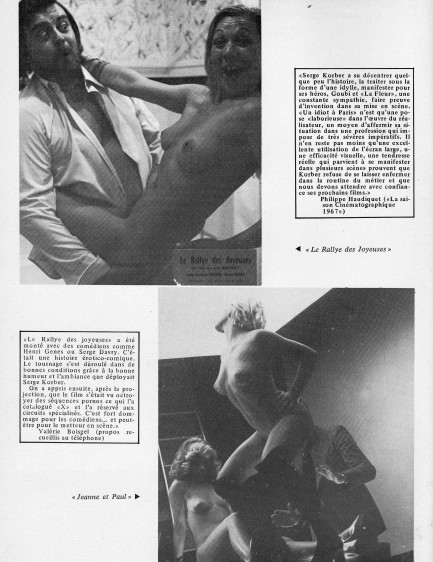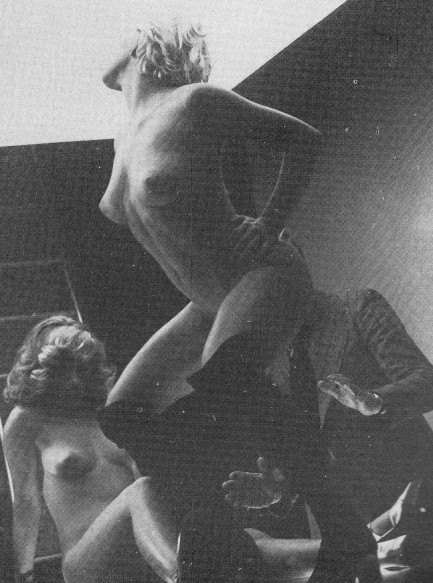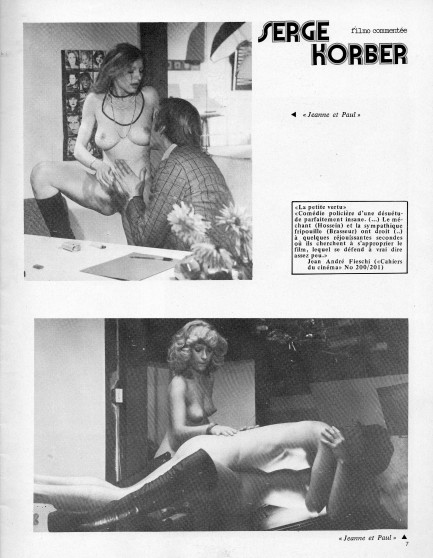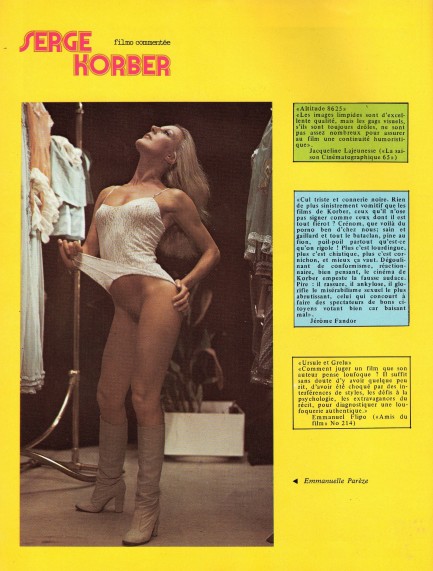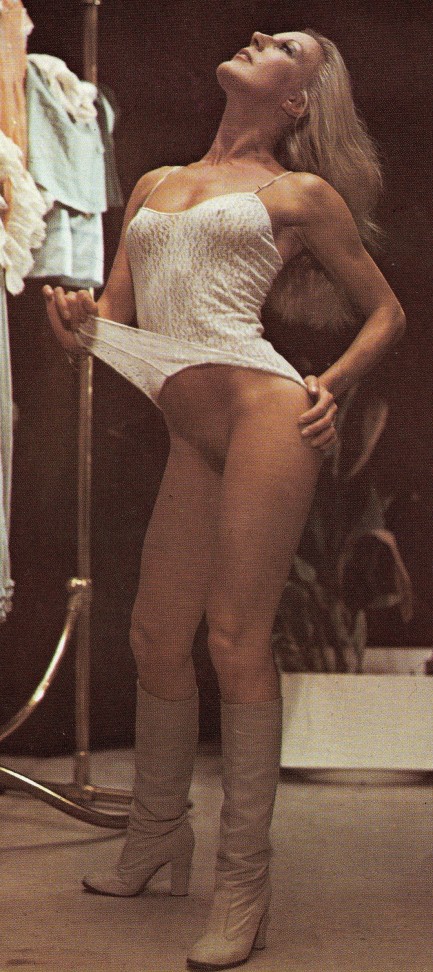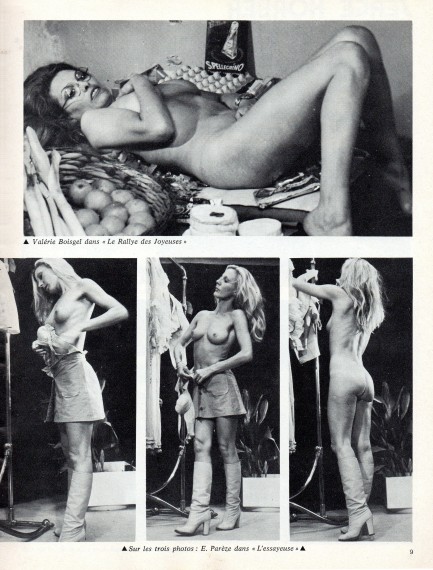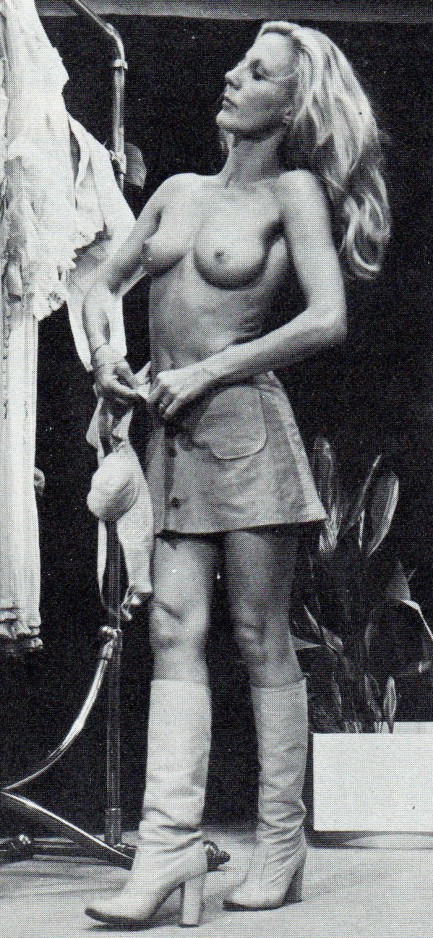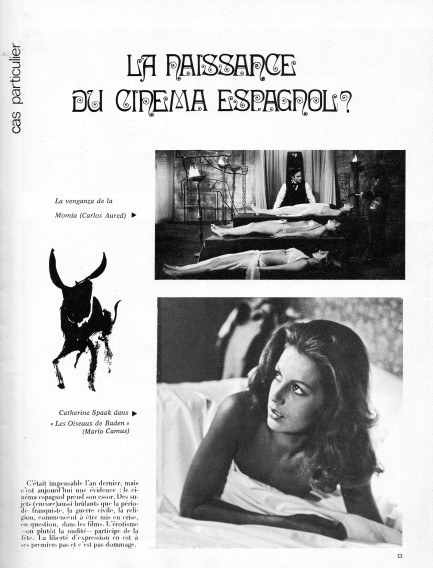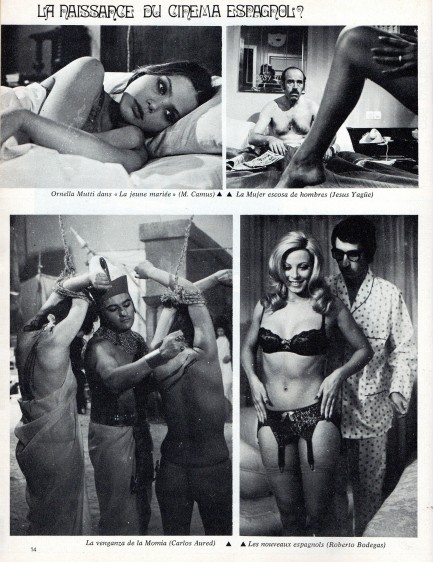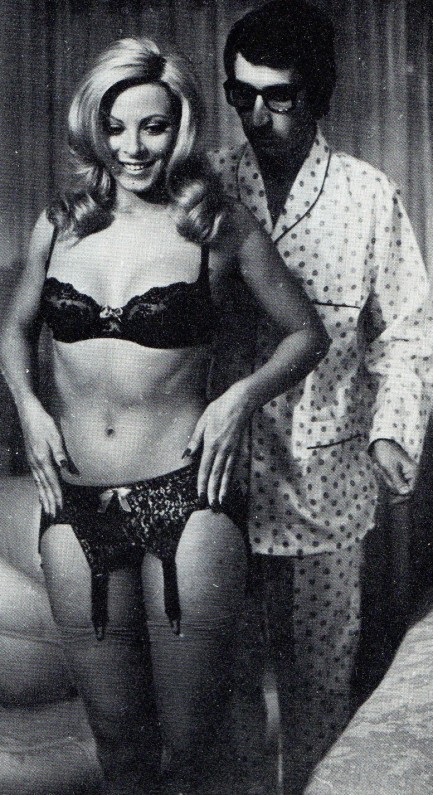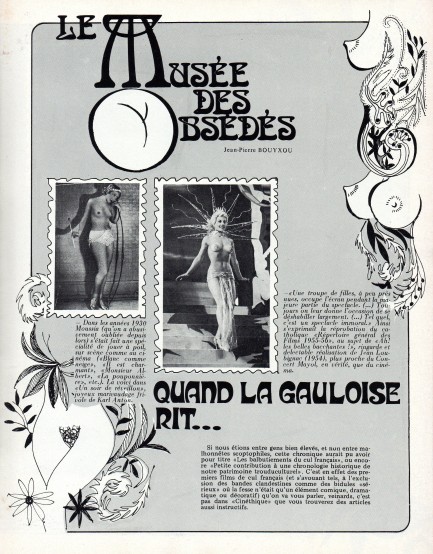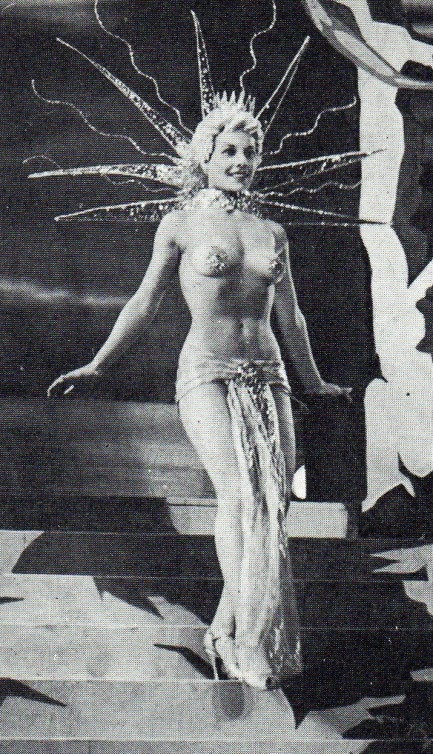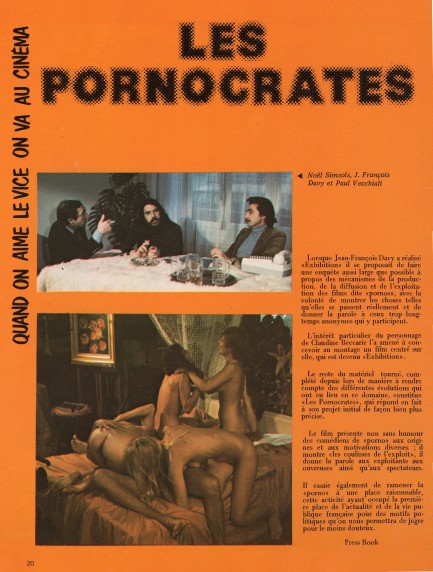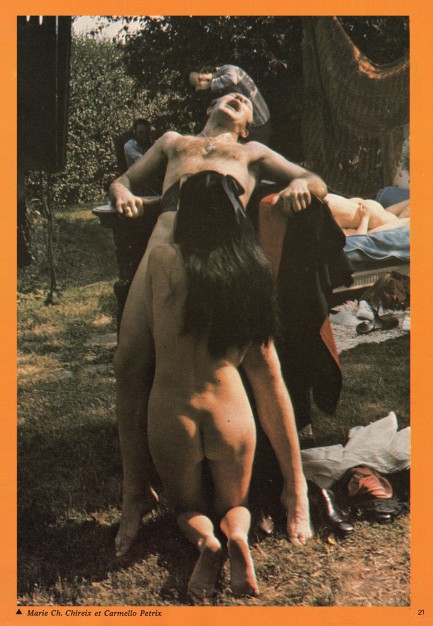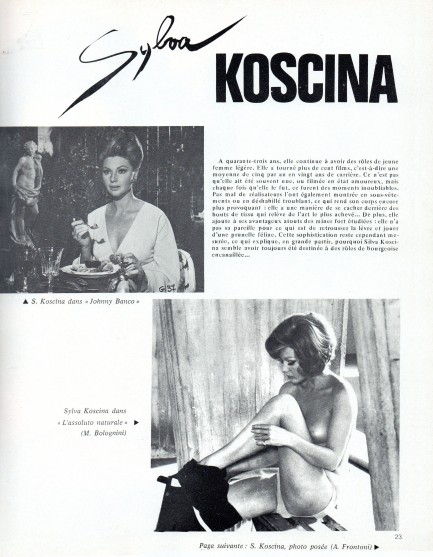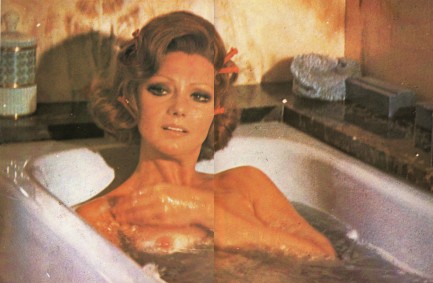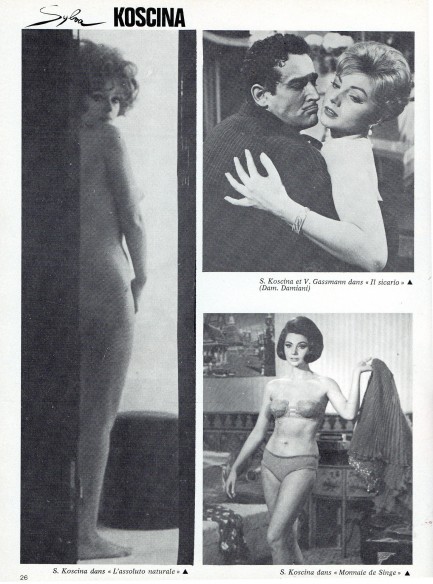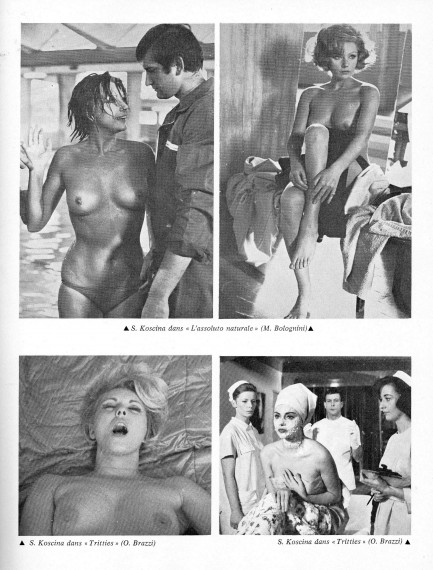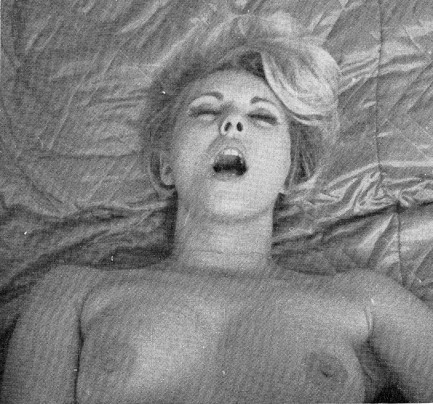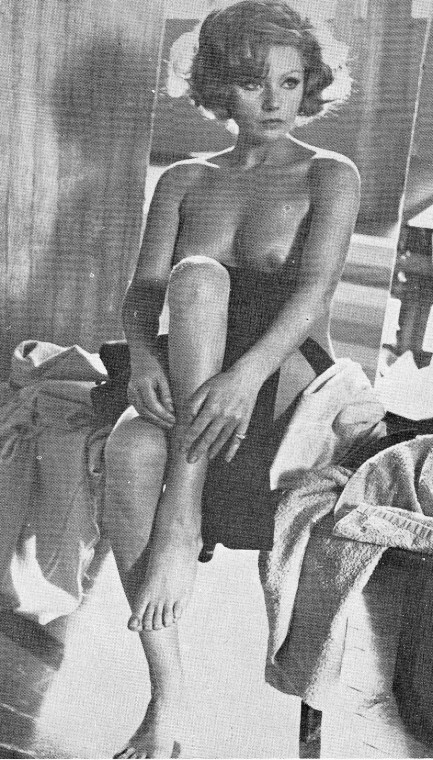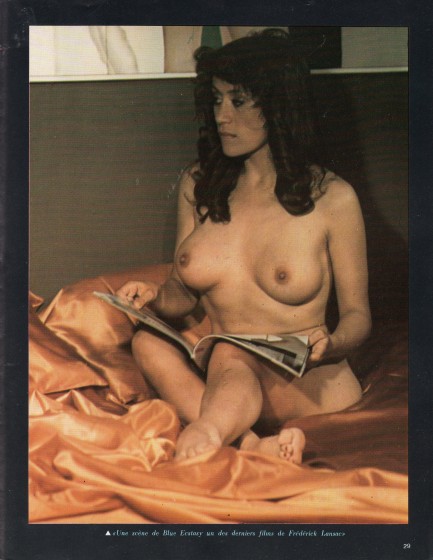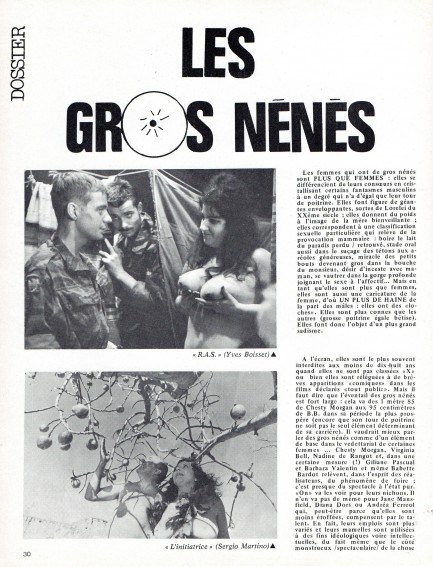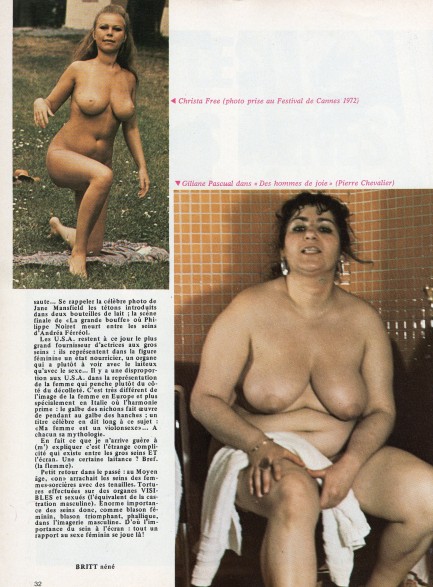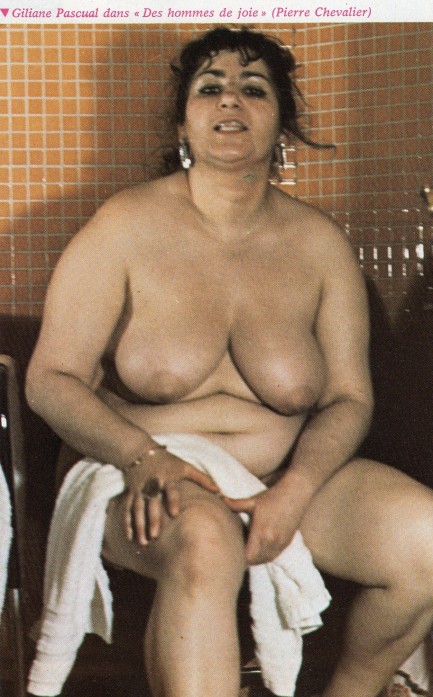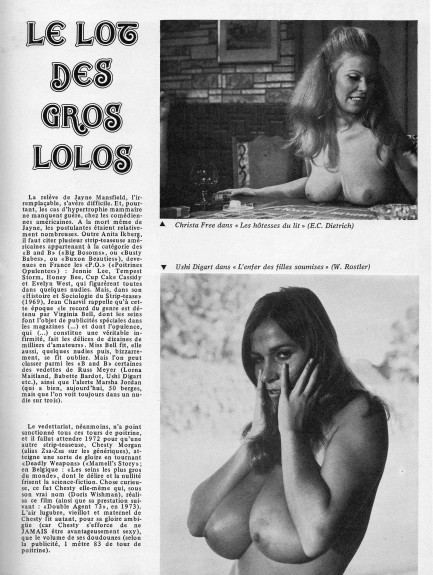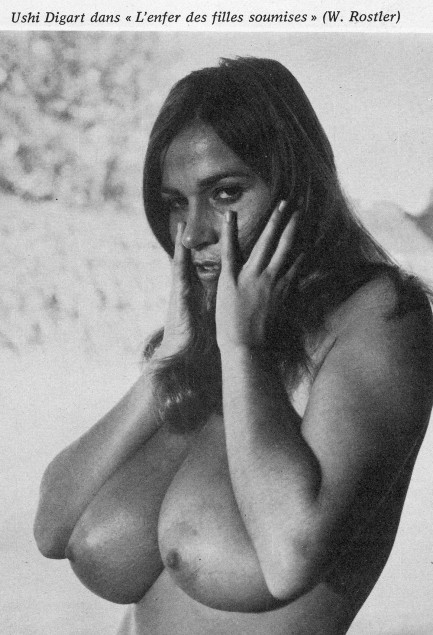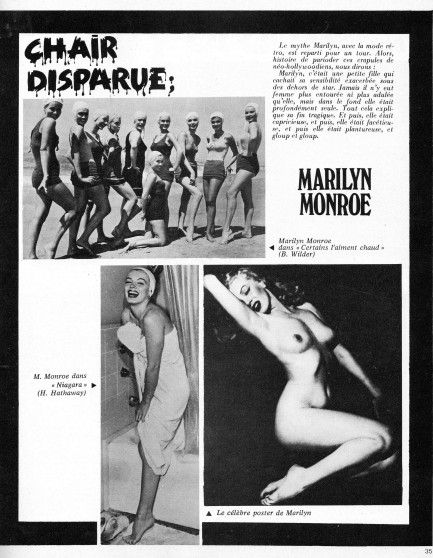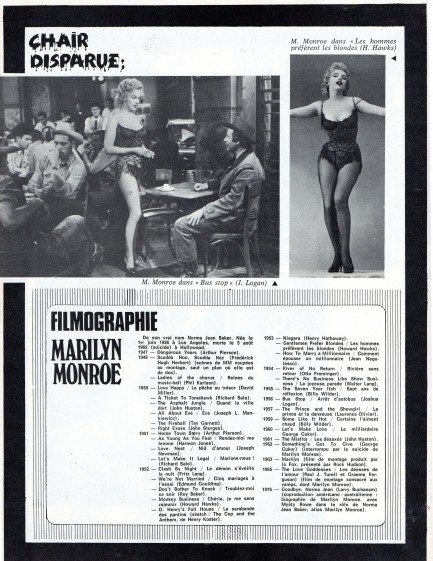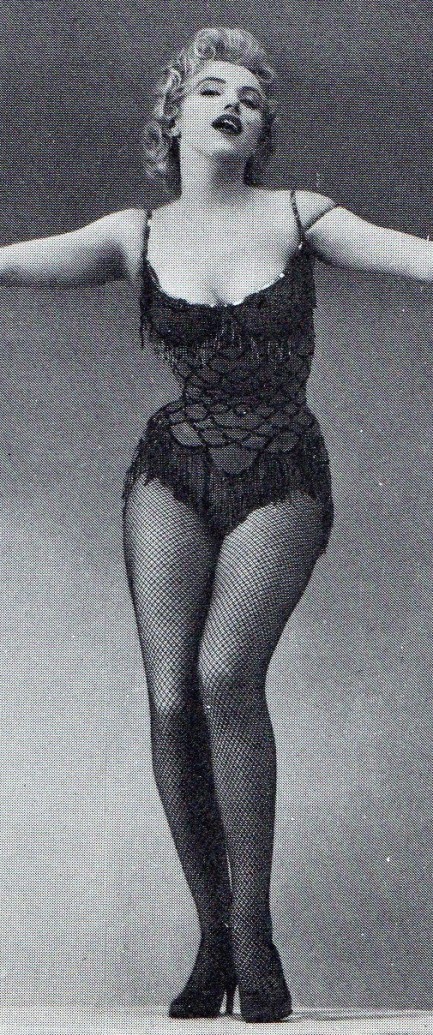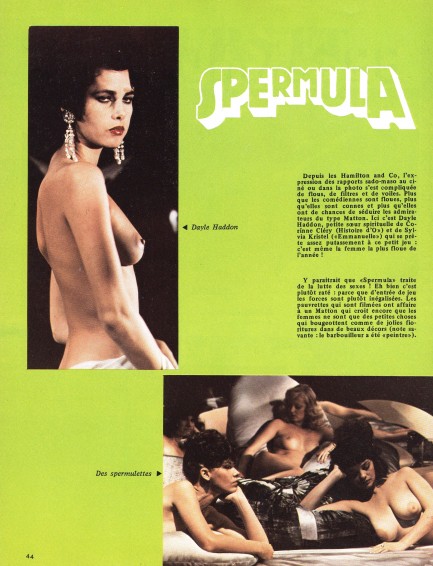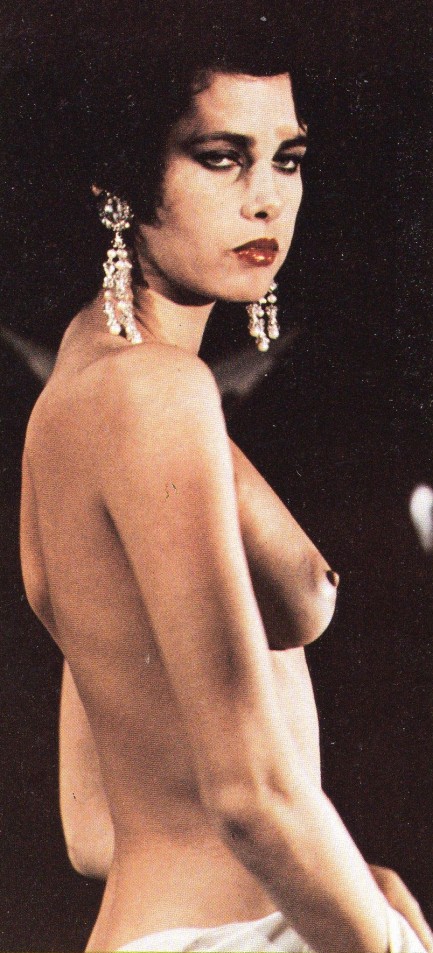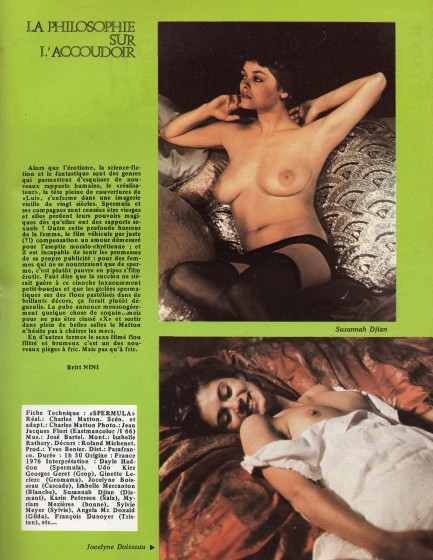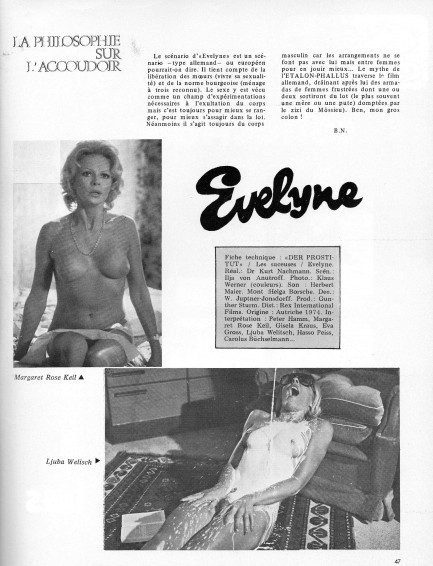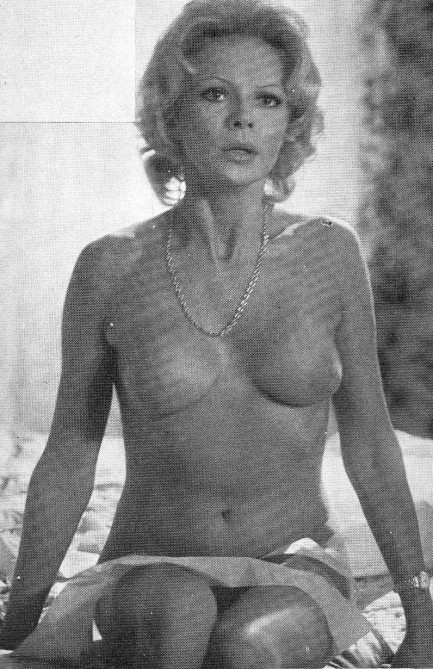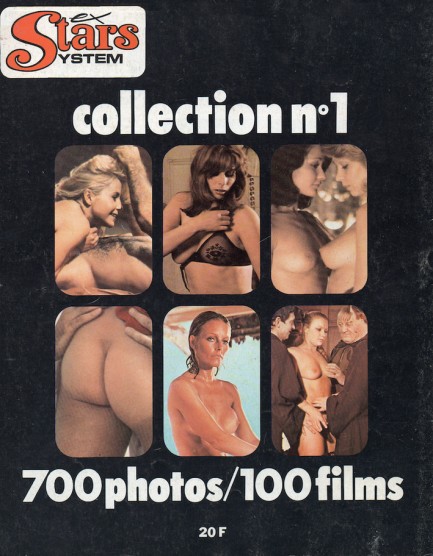 ---
He only seems mean until you get to know him.
When we first saw this poster for 1971's The Godson, we were of course struck by its brutal nature. Then our realty filter kicked in and we realized that, though the art is a photo-illustration, an actress (Orita de Chadwick) probably wouldn't sign up for that kind of abuse. Thankfully, our assumption was confirmed. The film frame used on the poster has been slightly but crucially altered to achieve a more violent effect. The reasons why an instance of sexual violence would be made to look even worse on a promo poster raises some disturbing marketing-related questions, but we'll leave those for another time.
Moving on to the actual film, The Godson is just a sexploitation flick with bad direction (William Rotsler), bad scripting (William Rotsler), bad editing (William Rotsler), and astoundingly bad acting (everyone). It's the story of an ambitious mafia thug trying to succeed in his godfather's organization, and it all goes wrong in the end and everyone dies. Is that giving away too much? Well, at least we saved you 90 minutes. We'll say this much for Rotsler, though—he did nothing halfway, as a visit to his website will illustrate.
Perhaps we should note that Uschi Digart and the awesomely beautiful Lois Mitchell appear in this film, super hot Debbie McGuire from Black Starlet and Supervixens gets a bit of screen time, and legendary sci-fi writer and firebrand Harlan Ellison pops up briefly (copping a feel of Mitchell, just below). Also, some of the film was shot at Ellison's bachelor pad. Does any of that make it worth watching? No. Besides, why bother when we've uploaded all the best parts for you? The Godson premiered in Japan today in 1972.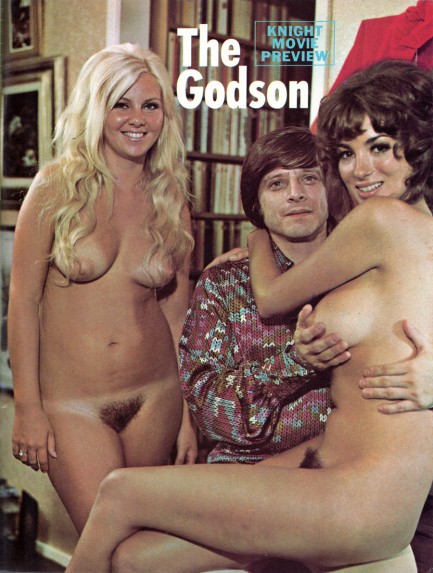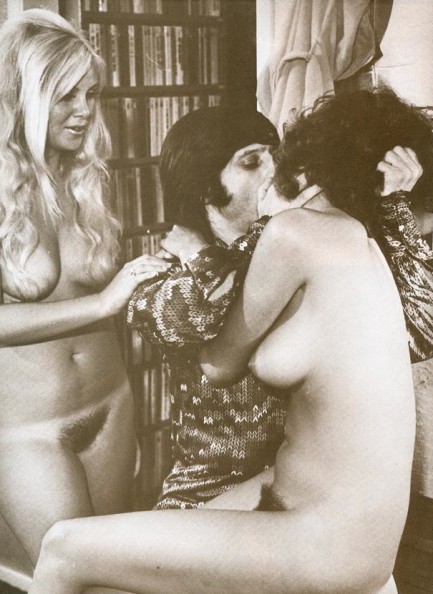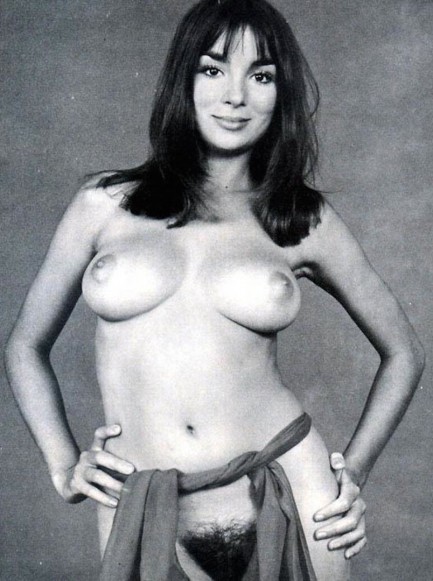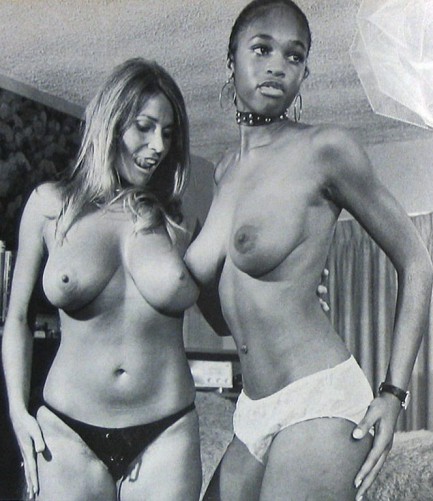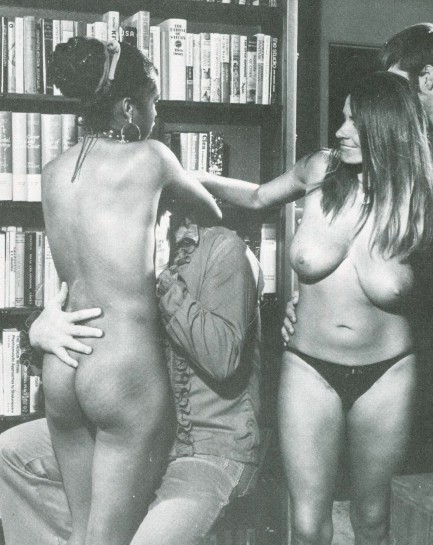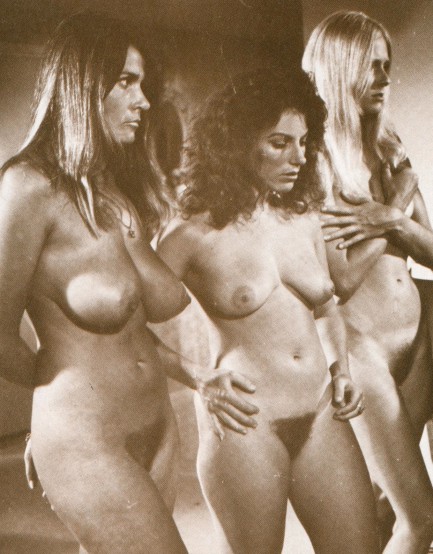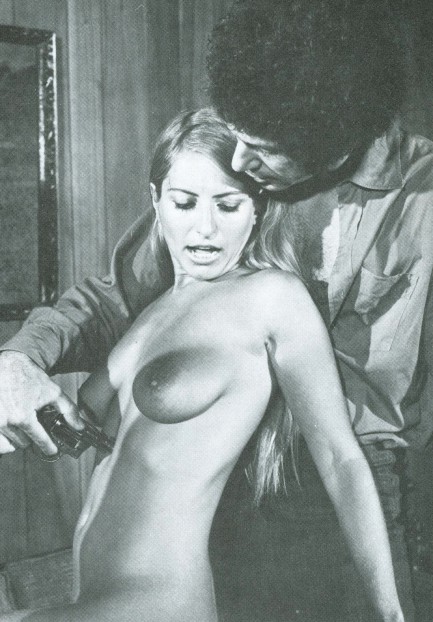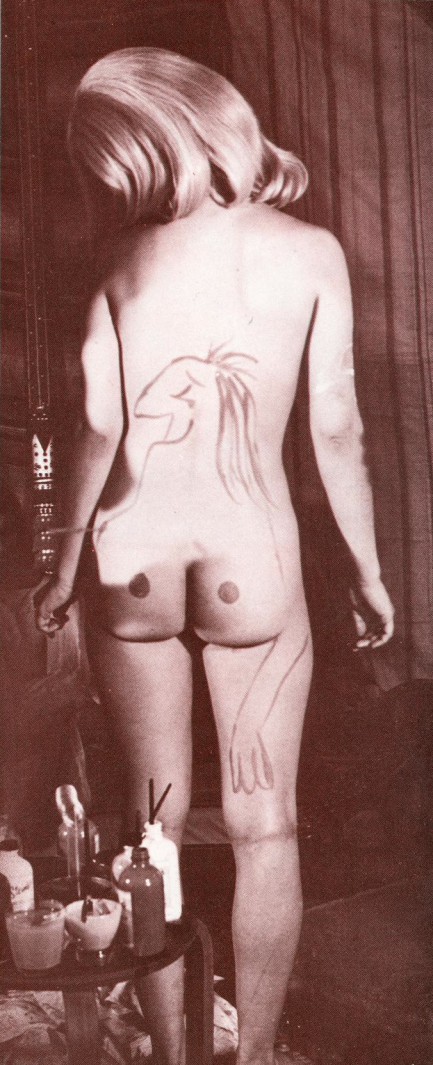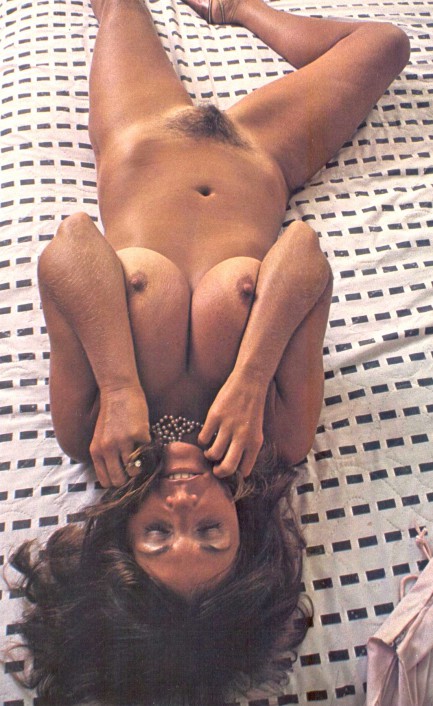 ---
There was nothing confidential about it.

Below, some scans from the debut issue of the low rent American tabloid Keyhole Confidential, sister publication to Keyhole, published out of New York City, June 1972. This is pretty much the Maxim of '70s tabs, i.e. its minimal text content is especially designed to appeal to people who hate reading. The centerfold is Uschi Digart, posing as Mabel Partree. More on this one later.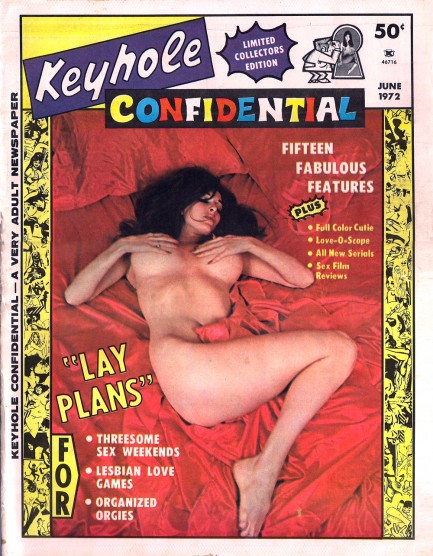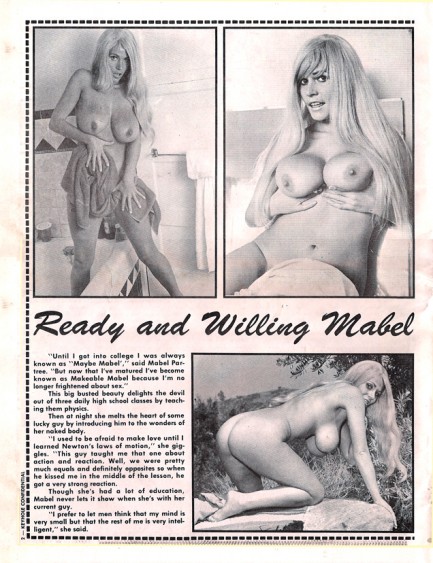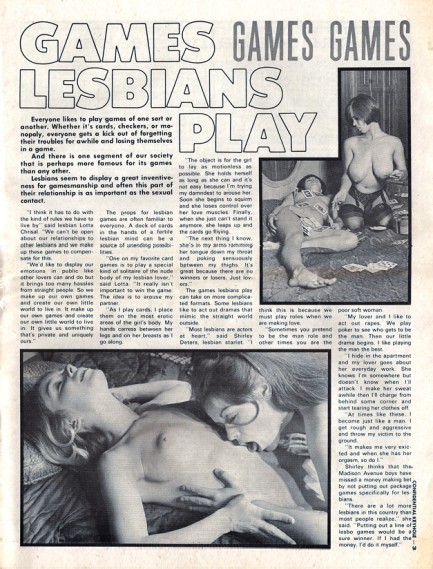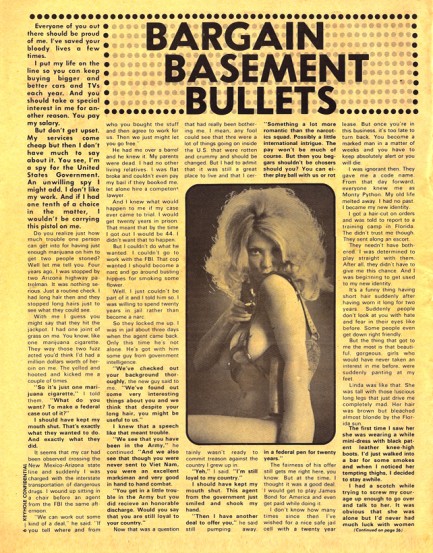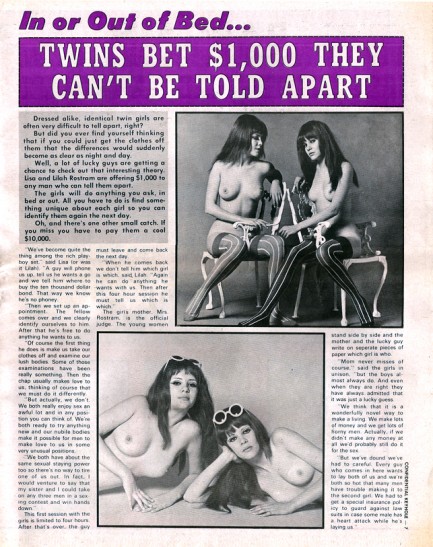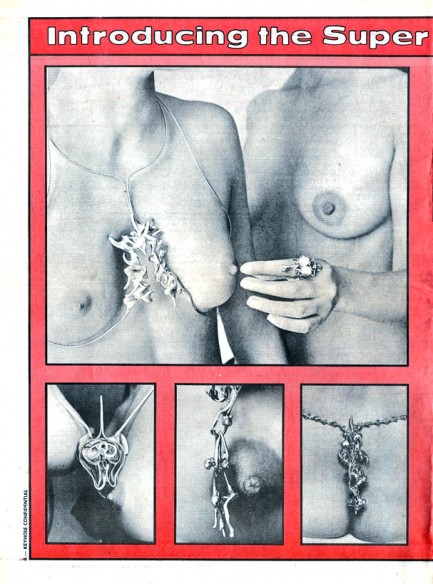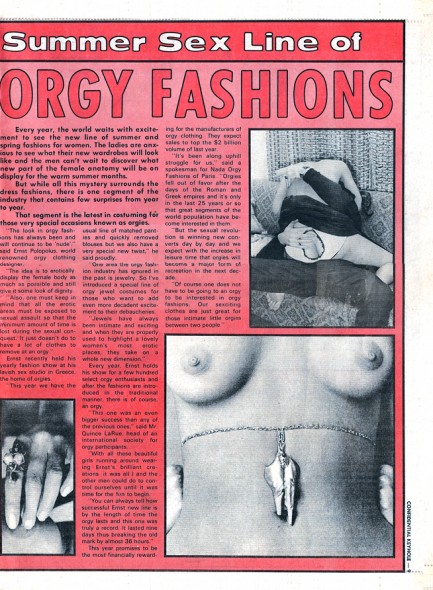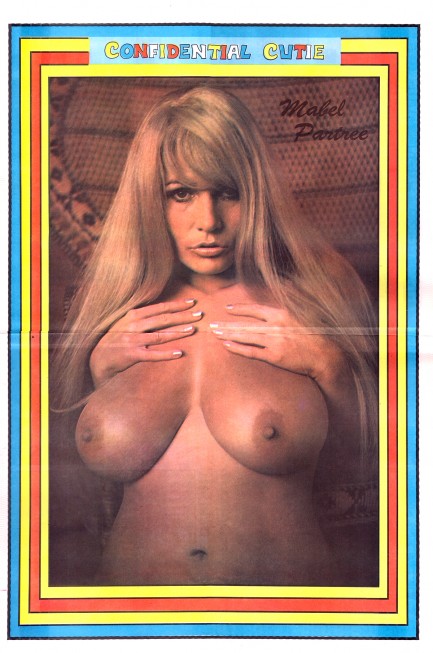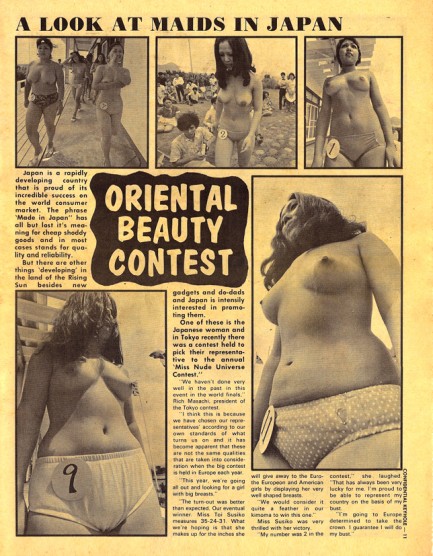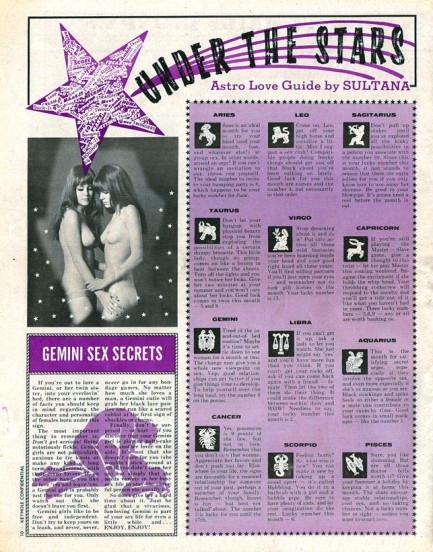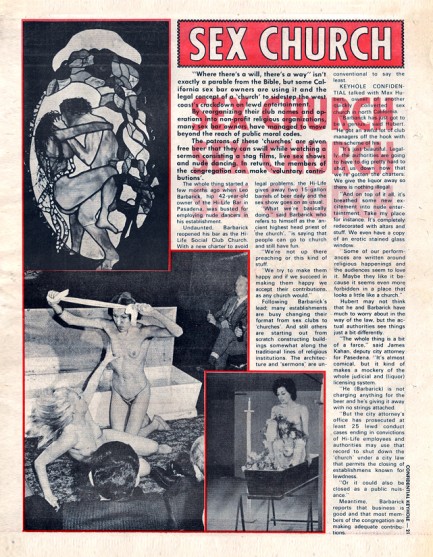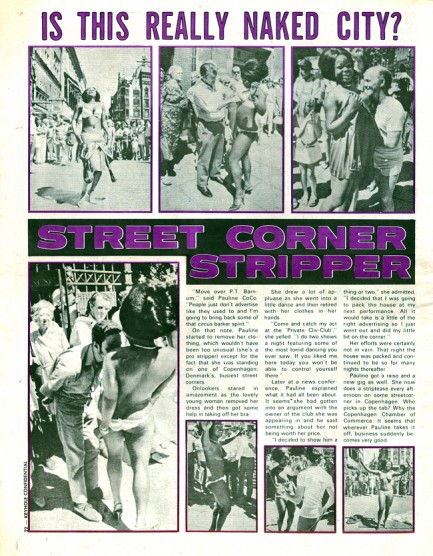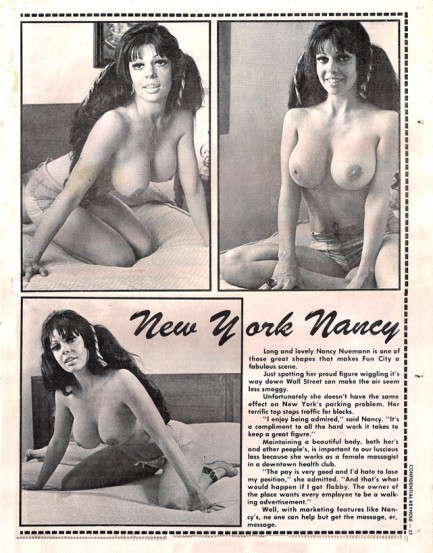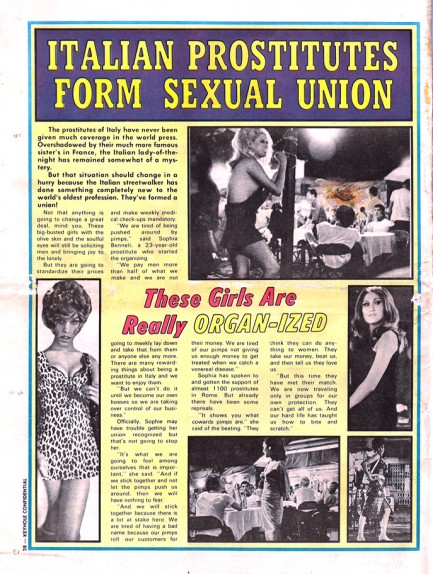 ---