Which is louder—his shotgun or his wardrobe?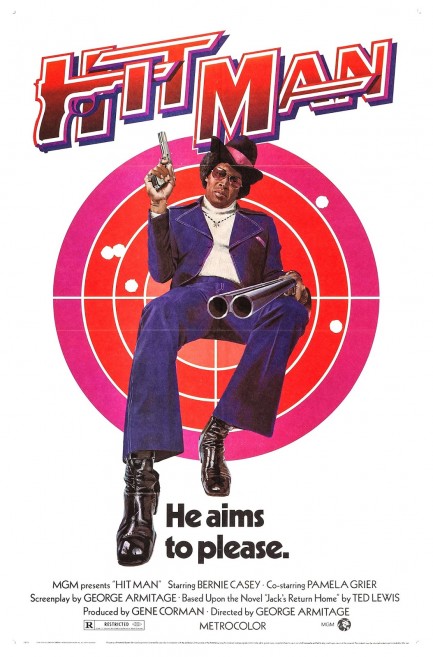 Above you see two posters for the blaxploitation flick Hit Man, which premiered in the U.S. today in 1972 and stars NFL player-turned-actor Bernie Casey as a man from Oakland who blows into L.A. to investigate his brother's murder. His brother ran a used car lot, but had gotten on the bad side of some local criminals. How he did that, who these bad people are, and what they're up to are the questions at the crux of the narrative, and when Casey finally learns the truth he's horrified and infuriated in equal measure, which turns him into a leisure-suited revenant with murder in his eyes and a gun in his hands.
What is neither horrifying nor infuriating is that Pam Grier is in this, which makes it a must watch in our book, and she holds nothing back, sporting a quantum leap forward in afro science, and proving once again that she was a fearless performer. Nevertheless, she and Casey can't make Hit Man good despite their best efforts. But on the other hand, it isn't awful either, and in the middle isn't a bad place to be in b-cinema, considering how deeply terrible the films can get.
Hit Man has a couple of miscellaneous notes of interest. A bit of filming takes place at Watts Towers, Simon Rodia's italo folk art monument that was designated a historic site in 1990. We've seen the place in person and we loved it because its mosaics reminded us of the type you see on modernist architecture in Barcelona. The production photo of Grier in a long black dress, below, was shot at the site. It's one of the most famous images of her, and one of the most badass too.
Hit Man also makes use of a location called Africa America, an open air animal preserve of the type made famous by Tiger King. We can't find any trace online that it ever existed, so there's no way to know for sure whether it was a real zoo, an MGM set, or something in between, such as a private ranch dressed up for filming. But it plays an important role in the plot, as do its hungry lions. If they'd eaten a few of the worst script pages, and a couple of bad supporting actors, and maybe Casey's purple leisure suit, Hit Man might be better than just okay. But lions are finicky like all cats, and most amateur film critics.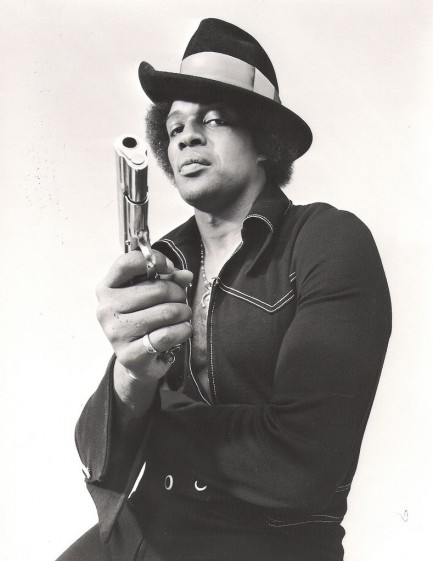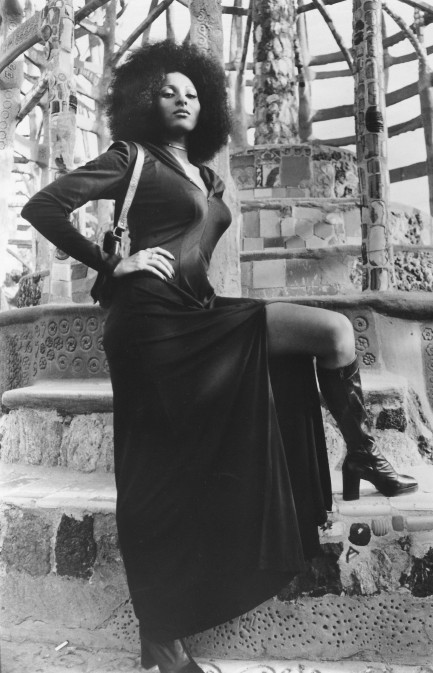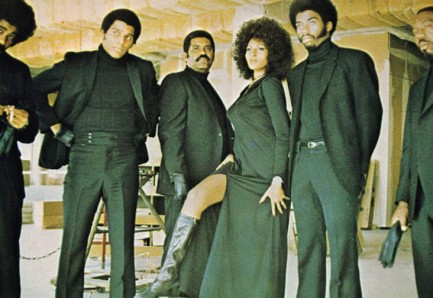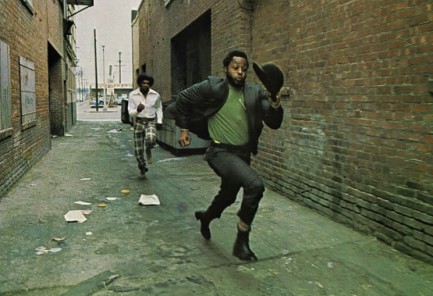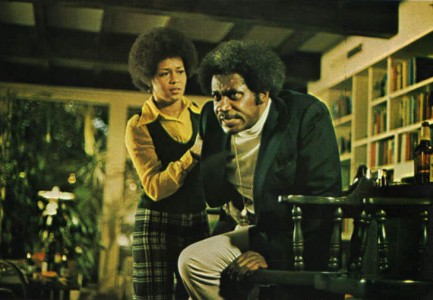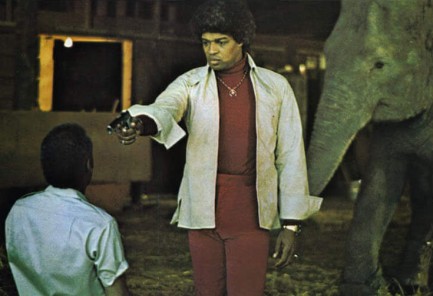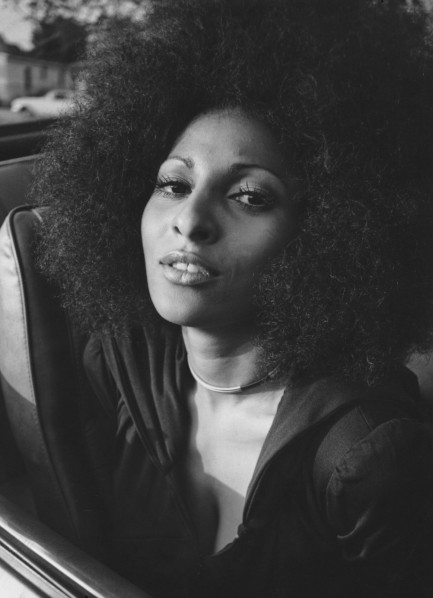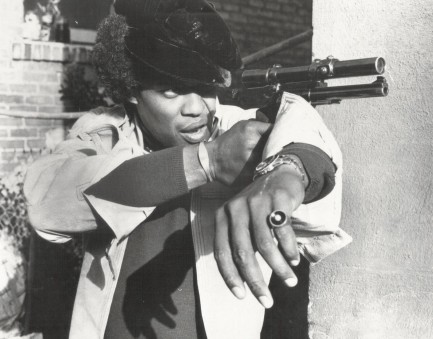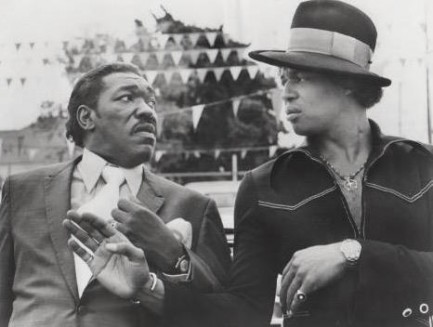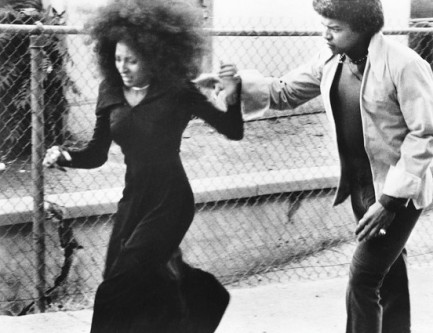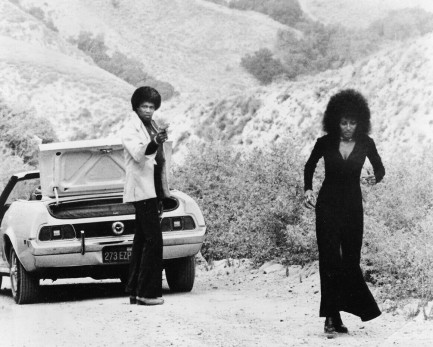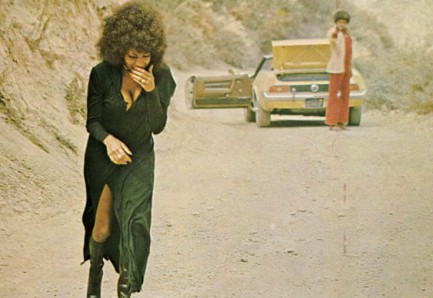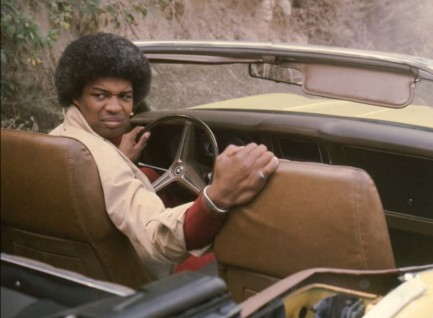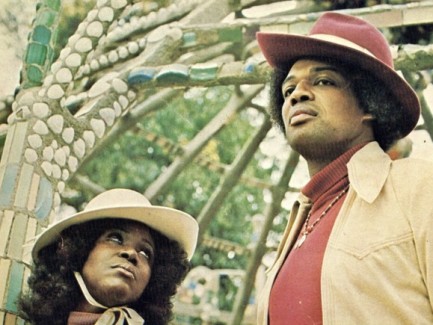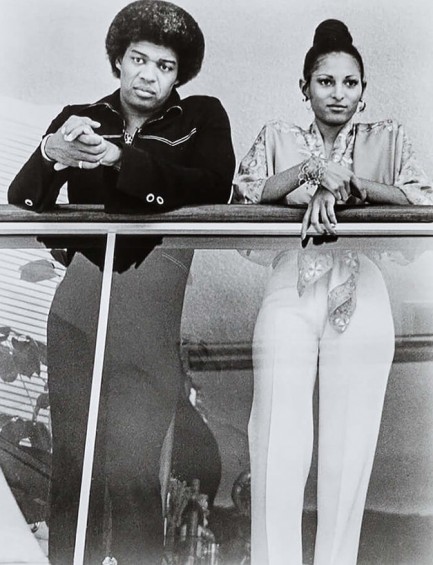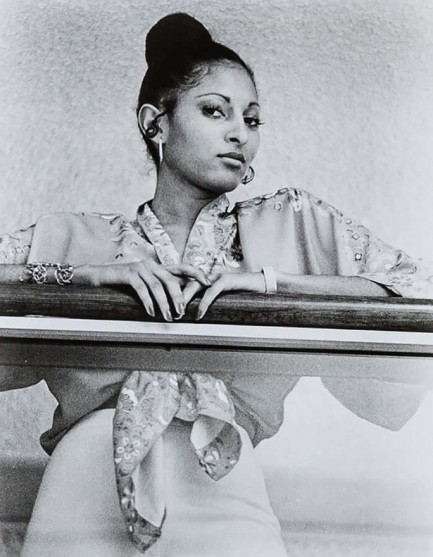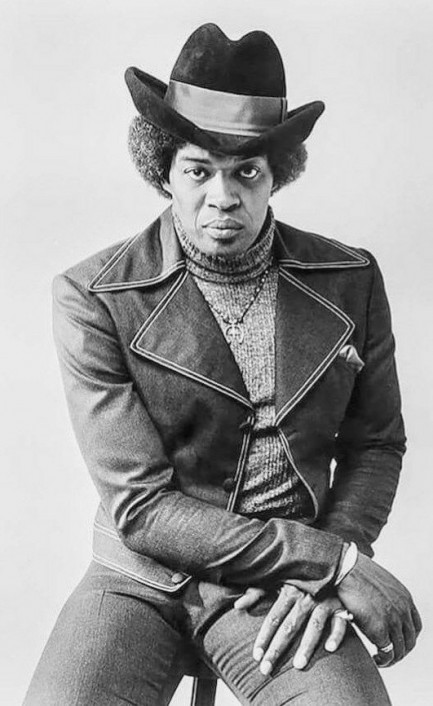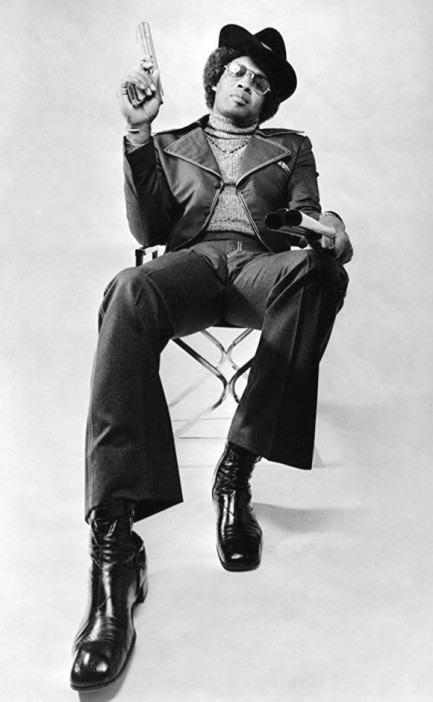 ---
Upon close inspection everything looks ship shape.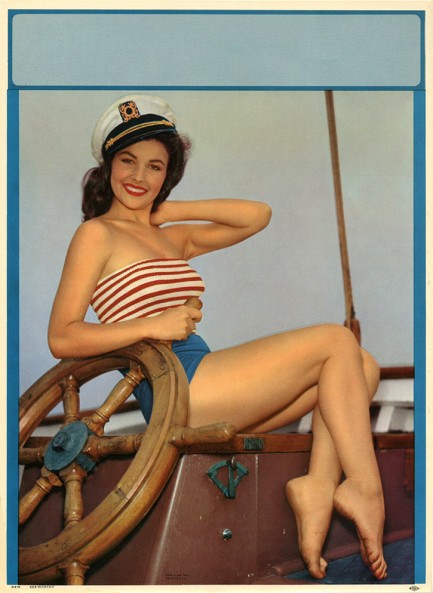 Model and actress Mara Corday, née Marilyn Watts, captains this nautical 1953 Corp. A. Fox Technicolor lithograph. Corday is one of those vintage actresses who has a cult following today, which in her case mainly derives from starring in three cheesy sci-fi films—Tarantula, The Giant Claw, and The Black Scorpion. She also appeared in some thrillers and noirs, but her stardom was truly cemented when she was Playboy magazine's Playmate of the Month for October 1958. That centerfold may be one of the most demure the magazine ever published, but the issue sold well, owing to Corday's status as an established movie star. She's still with us at age eighty-eight, and these images are nice mementos from a time when legions of fans were willing to sail anywhere with her.


---