Get out of my astrological house or I'll blow your brains out.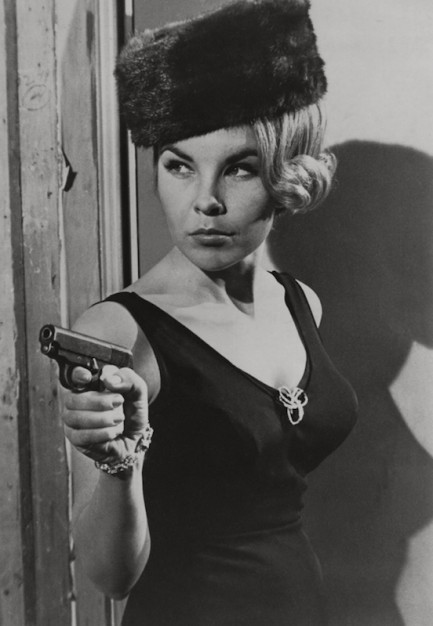 This photo shows Latvian actress Ilse Taurins rocking what looks like a Russian ushanka hat, accessorized with a pistol. She's actually a Virgo, not a Taurus. Apart from a single motion picture, she acted exclusively on television, appearing on shows like Wild Wild West, Perry Mason, and Bonanza, between 1963 and 1972. This shot was made as a promo for The John Forsythe Show in 1965.


---
Rule number 1: don't leave fingerprints. Rule number 2: if you have to wear gloves, make them fabulous gloves.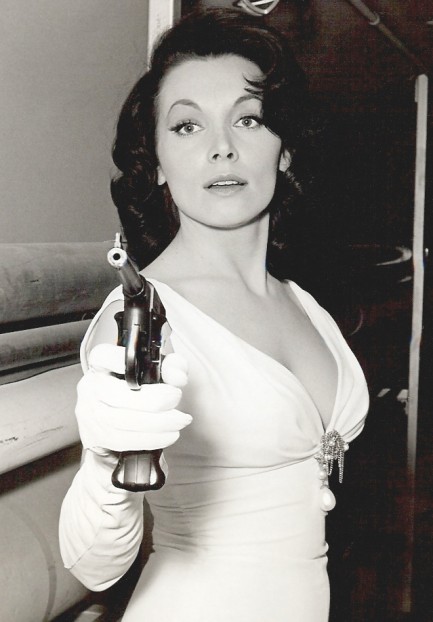 This promo photo shows U.S. actress Leigh Chapman, who after appearing in about fifteen films during the 1960s transitioned into a career as a screen writer. Probably her most significant screenplay is 1974's Dirty Mary Crazy Larry, which starred Peter Fonda and Susan George. She mainly wrote for television, penning six episodes of Wild Wild West, and episodes of Mod Squad and Walker, Texas Ranger. This shot of her dates from around 1965.


---