Bardot uses smooth moves to solve a murder.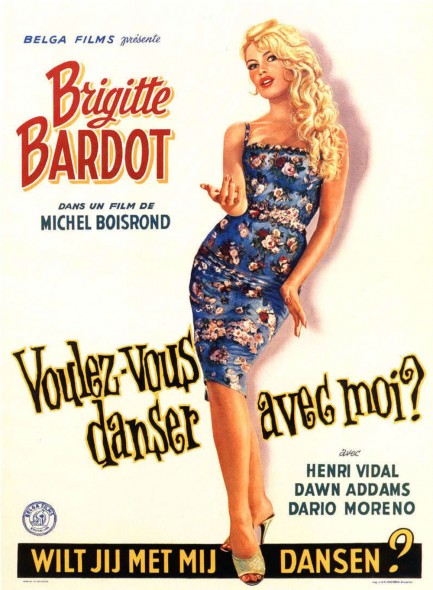 Brigitte Bardot graces a black Clément Hurel promo poster for Voulez-vous danser avec moi, and a Belgian poster as well, where the film was known by both its French title and as Wilt jij met mij dansen? In English it was called Come Dance with Me!, and in it Bardot indeed dances, but also pouts, flirts, schemes, and sleuths. It all starts when she weds a dentist. The couple are in love, but within months they're in constant marital conflict. The husband goes out one night and gets fishhooked by Dawn Addams, though he doesn't go all the way. Doesn't matter though, because it looks like he did in the photos shot by sneaky ass Serge Gainsbourg, who's photographing everything through the French doors—or as the French probably call them, the doors.
Nearly cheating makes the dentist realize how good he has it with Bardot—duh—but blackmail rears its ugly head when his almost affair shows up with the heavy petting photos. Though it may not sound like it, Voulez-vous danser avec moi is a comedy, or perhaps a dramedy. It's generally considered lesser Bardot, but is there really such a thing? It's satisfyingly wacky like Bardot films tend to be. For example, when Addams turns up dead, Bardot connives her way into a position at Addams' dance studio in order prove her husband is innocent of murder. The rest of the film is basically a caper comedy with dance numbers. Lesser Bardot or not, we suspect it'll get the job done for you just fine. Voulez-vous danser avec moi premiered in France today in 1959.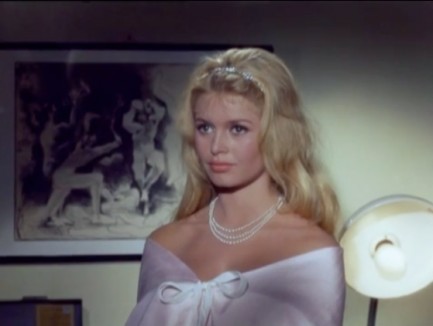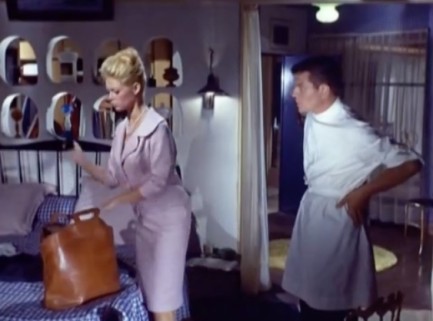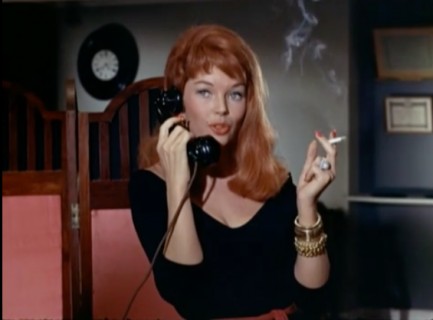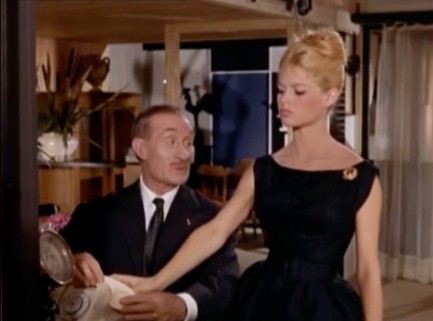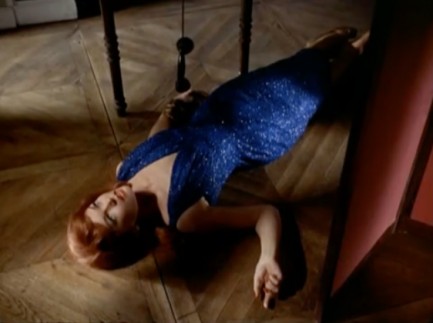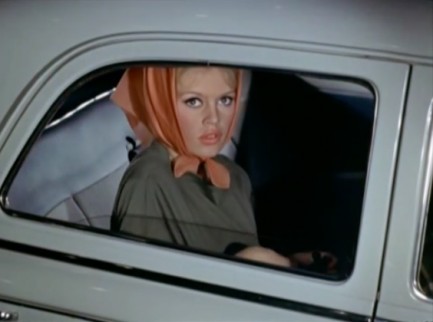 ---